2015 R1 vs 1199- Twinsies? Nope.
Let's just settle this now- the new 2015 Yamaha R1 and the Ducati 1199 Panigale do not look the same. Yesterday I had the pleasure of attending the Yamaha 2015 launch in Hollywood. We got a briefing on the new FJ-09, the R1, and the R1M. I took a deluge of photographs for Asphalt and Rubber, which you can view here.
But when I posted photos to instagram and facebook yesterday, everyone decided that the R1 was a rip-off the 1199 Panigale. Since I've had some time looking at them both, I figured I could make a little graphic for you to look at. But first, take a peek at some of the R1 shots I got yesterday.
R1 full frontal-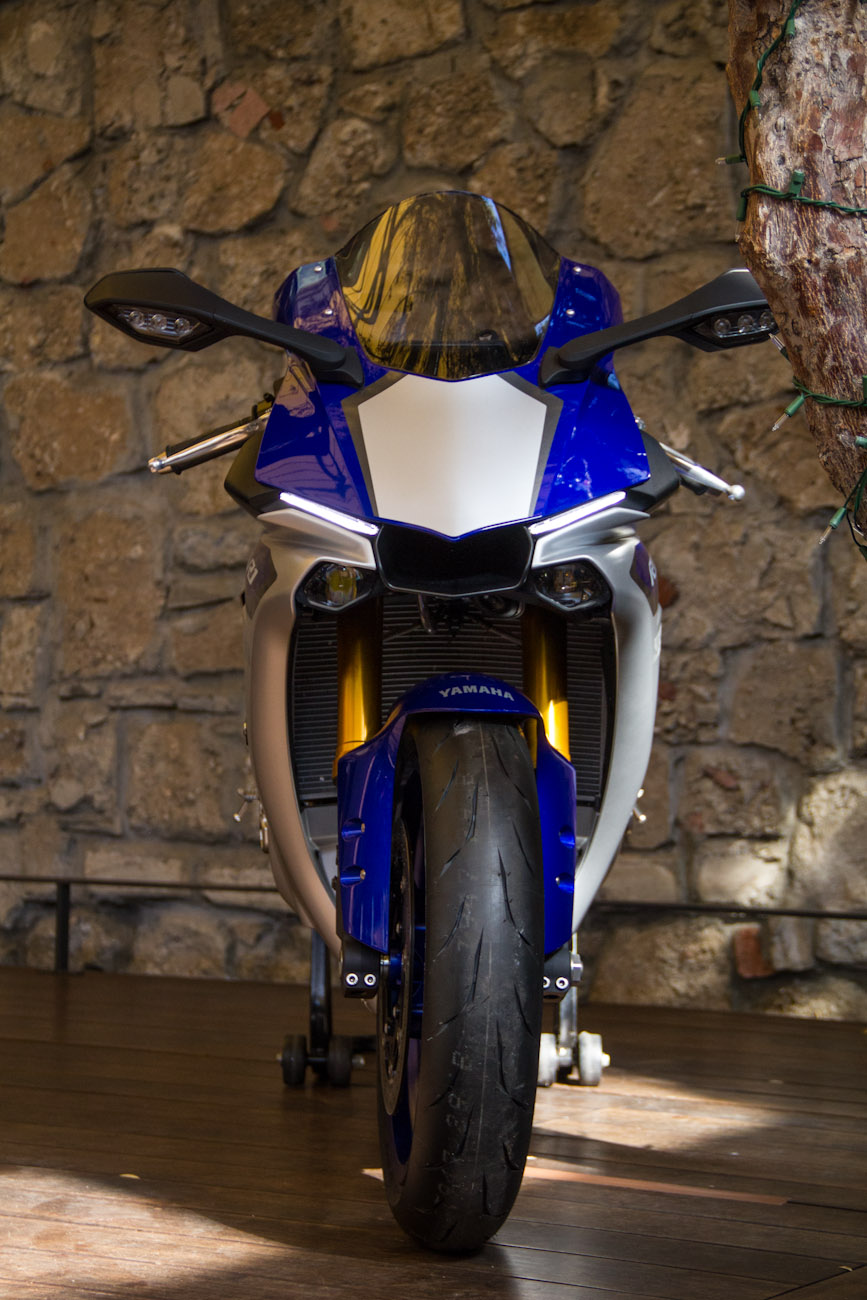 1199 full frontal-
I took the liberty of highlighting the edges of the lights and bodywork for you so you can see just how different they are.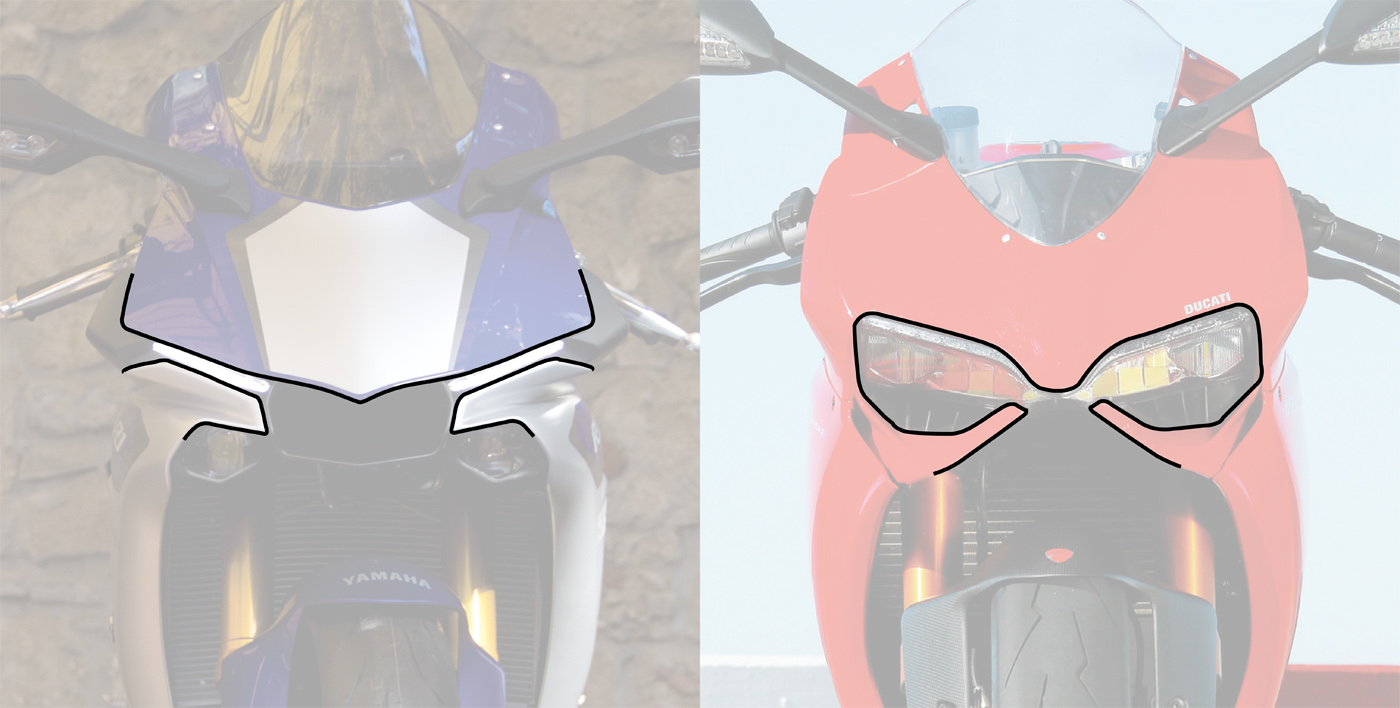 The R1M side view-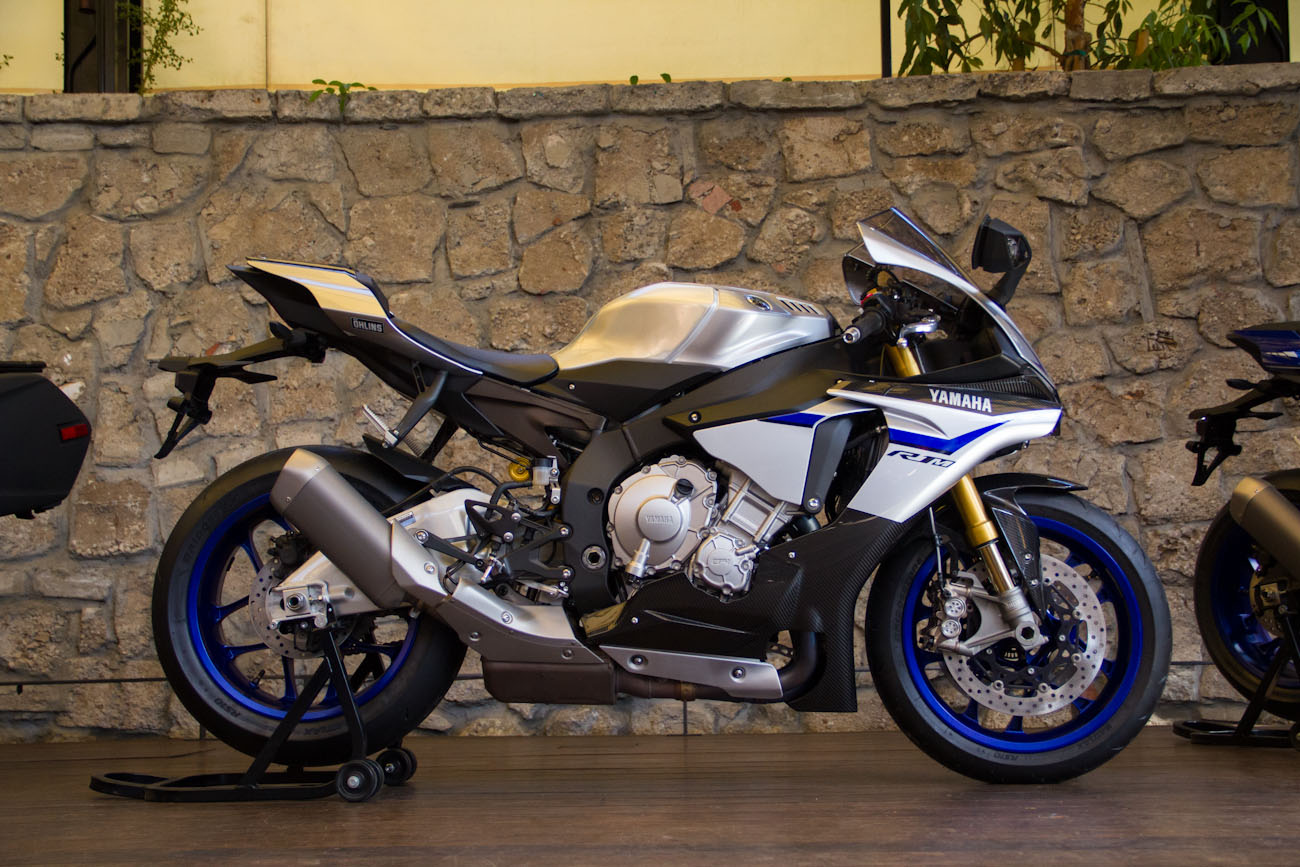 1199 Panigale side view-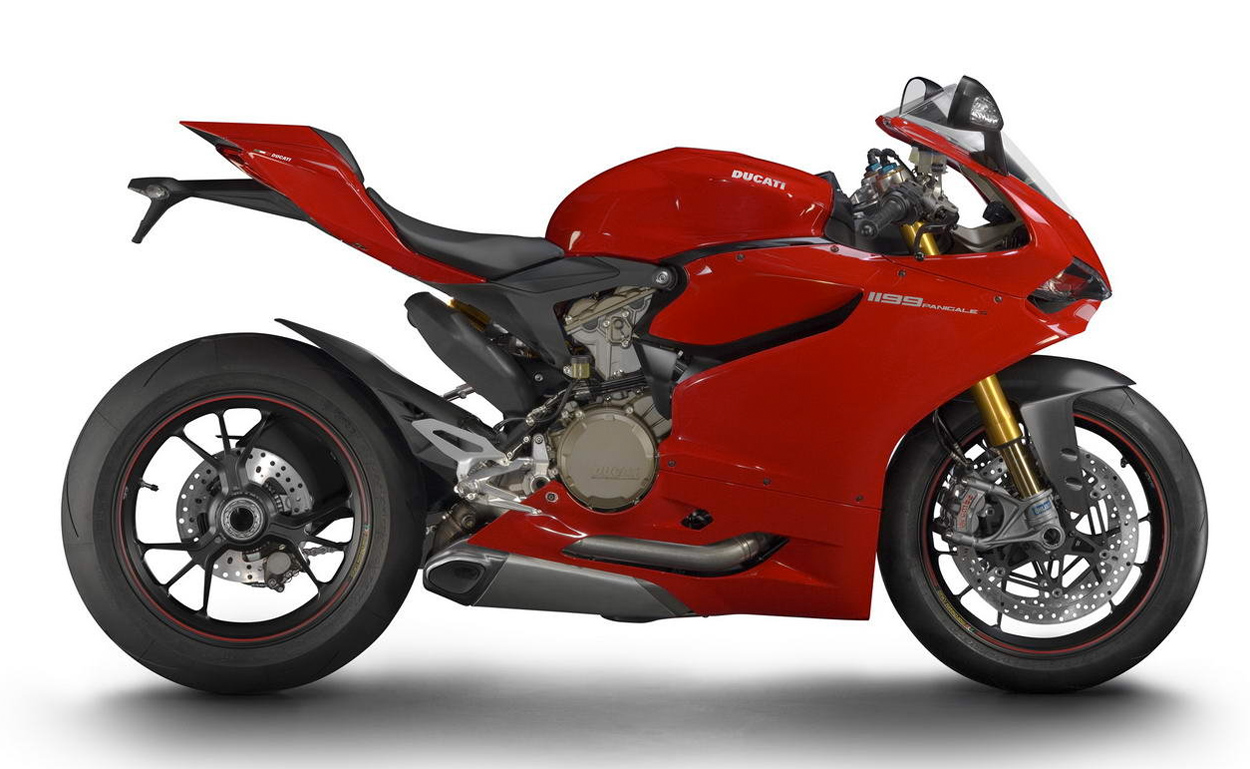 Now I'll admit at a glance they have some similar shapes, especially from the side. However if you look at the evolution of vehicles and motorcycles through history, there's an ebb and a flow to the changes in design over time. Each decade has distinct appearances- like the boxyness of rides in the 80s (and some of the 90s). So it's no surprise that motorcycles are are becoming slightly homogenous in appearance- that doesn't mean that Yamaha copied their designs. Vehicles (especially motorcycles) are slimming down, and in a lot of cases, improving their overall appearance. They have better angles because components can be designed under the shape, versus back in the day the shape was designed around bulky components.
Not to mention the fact that these motorcycles have a totally different ride. Sure, they're both fast and sporty. But that isn't all. Picking a sportbike isn't just up to looks, it's based on visceral experience.
Okay, end rant.
Yamaha photographs by Alicia Mariah Elfving, copyright themotolady.com 2014.
Posted on November 4, 2014 in Motorcycles, News & Features by Alicia Mariah Elfving