An Adventure Motorcycling Love Story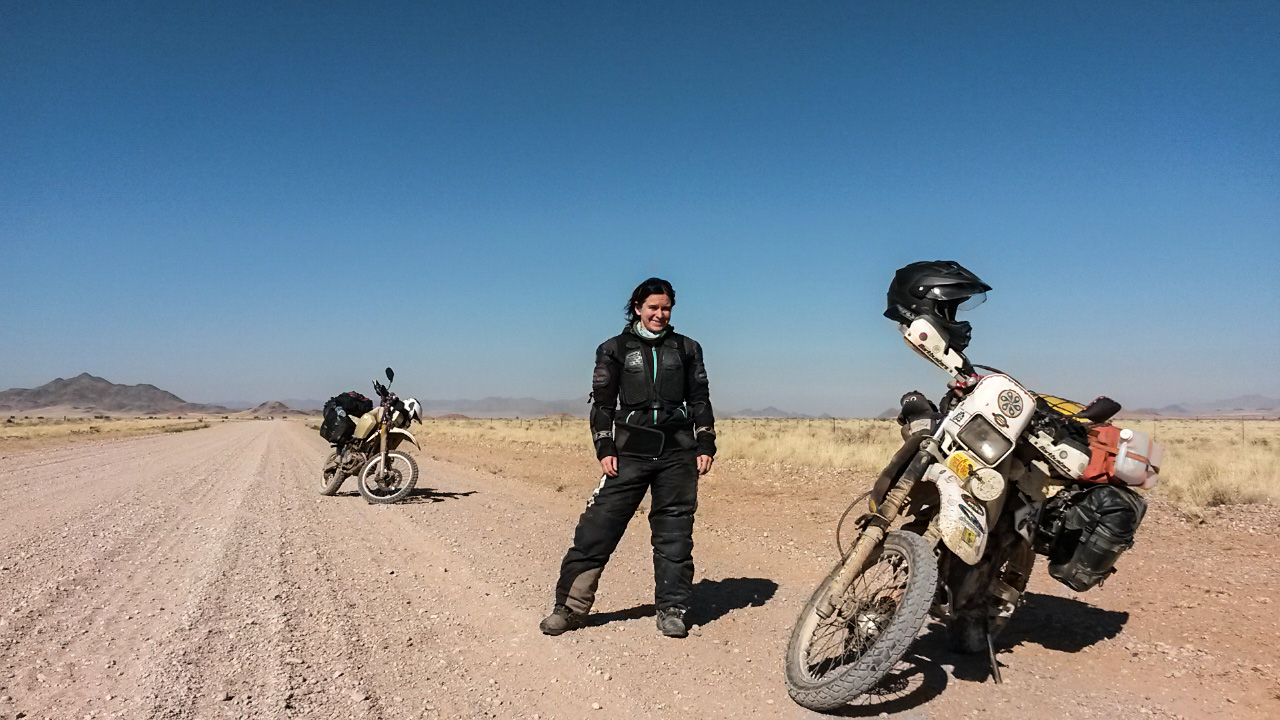 Danielle is an Australian motolady who's adventures in motorcycle touring led her to love.
"Hi, my name is Danielle Murdoch and I am Motomonkey Adventures.

I left Brisbane in October 2010 on a solo two year  overland trip on my Suzuki DR 350 from Australia to Africa. With the aim to encourage women from around the world to motorcycle, travel or whatever their dream may be!

Less than two years into my trip and no where close to completing my dream I meet Mike, also a single motorcycle overlander travelling on a Suzuki DR 650. That was over two years ago, and we have been travelling together every since.

In less than a months time, on the 4th of October, we actually plan to finish our trip at Victoria Falls, Zimbabwe. This is the exact date, I left Brisbane four years earlier.

Mike and I are currently in Windhoek, Namibia and still on the same bikes – surprisingly!"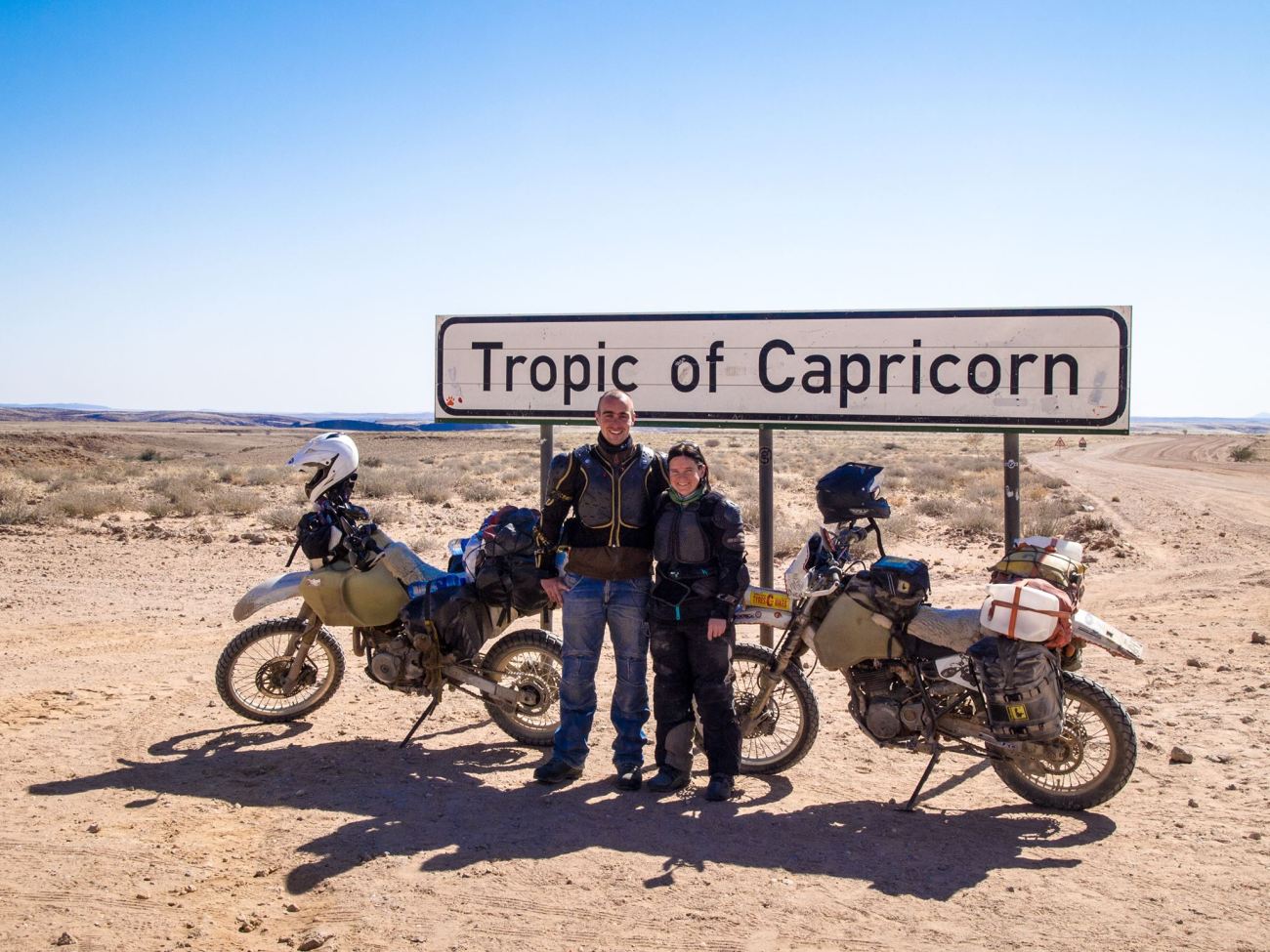 In the more than three years she's been on the road she's travelled through 22 countries, covering more than 24,850 mi (40,000 km) and she picked up the man of her dreams (her words)!


Just a few photos from her amazing trip(s)-
Posted on September 11, 2014 in MotoLadies, News & Features by Alicia Mariah Elfving