Bell Star Carbon Motorcycle Woman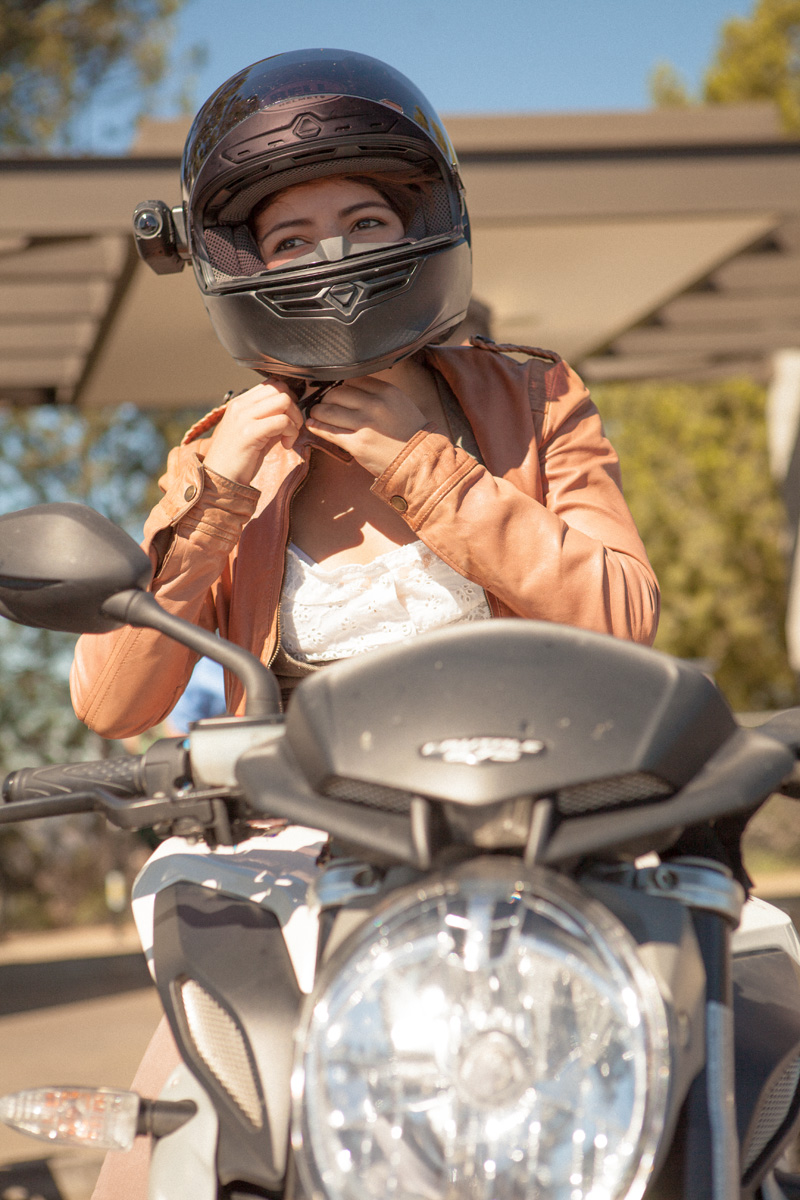 The adorable Marie Delgado, a Southern Californian motorcycle woman- a beauty on a Brutale. Photograph by Christian Jung.
Marie is a very petite 5 foot something tall lady who rides whatever she damn well pleases, because she's awesome like that. I had the pleasure of meeting her in person after I moved South and she is every bit as pleasant as her photos.
Posted on January 19, 2014 in MotoLadies by Alicia Mariah Elfving