Chris' Speed Sleeve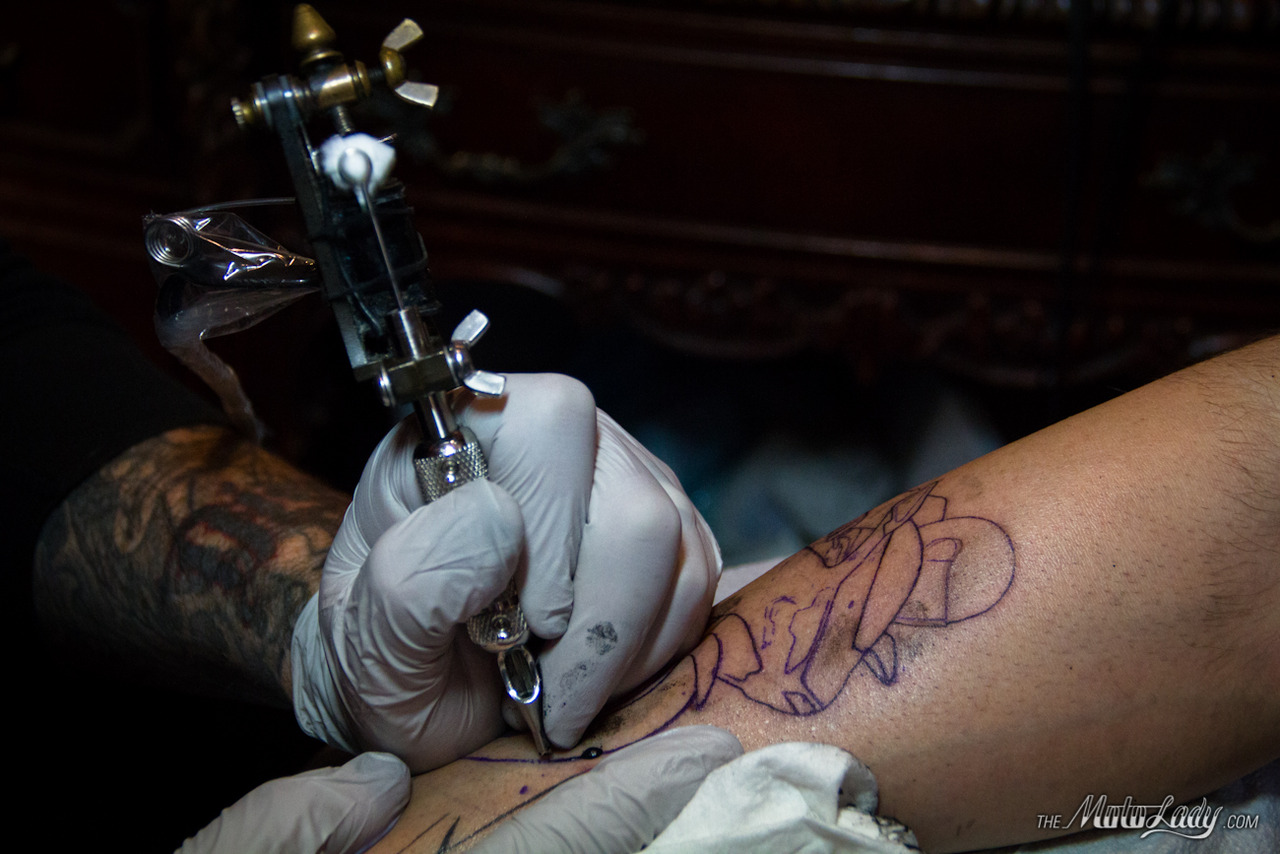 Can you name that motorcycle?
My good friend Chris Herrin beginning his speed sleeve- getting tattooed by Matthew Mattison (Little Tattoo Shoppe, Portland Oregon).
Matthew is the go-to tattoo artist for most motorcyclists in Portland. At least most of the ones I know! He did both my MotoLady and Faster Faster tattoos.
Posted on January 1, 2013 in Blog by Alicia Mariah Elfving