Debbie Evans: Motorcycle Maven & Trick Trialist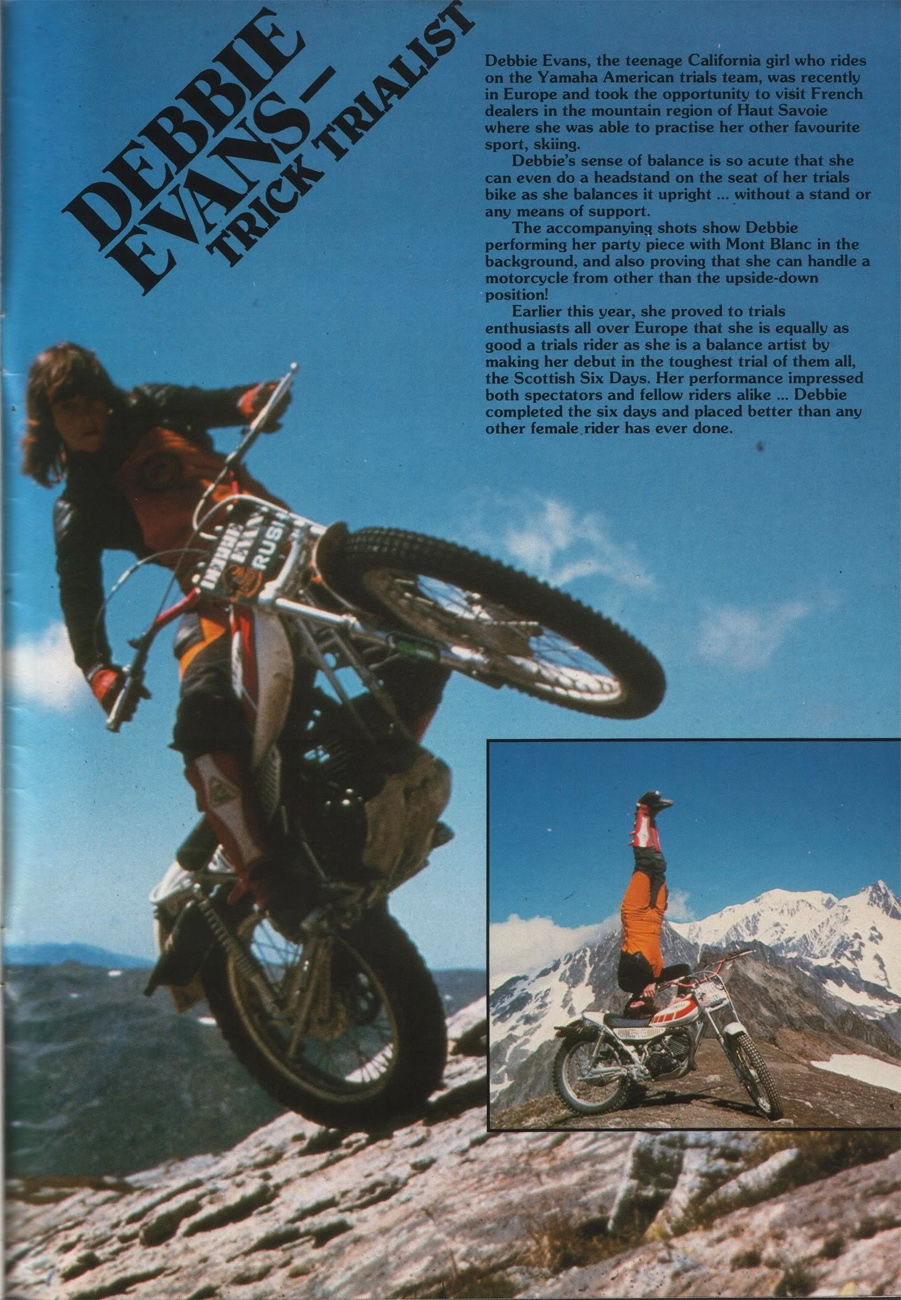 Debbie Evans is an AMA Hall of Fame inducted MotoCross and Trials rider.
She learned to ride amotorcycle at the age of 6, was the first woman to obtain expert classification in trials, and was known for a trick where she'd balance, kickstand up, in a headstand on the seat. She is also one of Hollywood's most popular stuntwomen, and you've probably seen her in a movie- even though you may not have known it.
Have you seen The Matrix: Reloaded, Taxi, or Fast and the Furious? Then you've seen her work.
During the filming of the Matrix Reloaded, she wore a tight vinyl suit with only a layer of spandex underneath in case of a crash. According to Motorcycle Mojo, Debbie actually got hit head on by a car during the filming and was taken to the hospital with only minor injuries despite a 50mph collision without a helmet or any protective gear.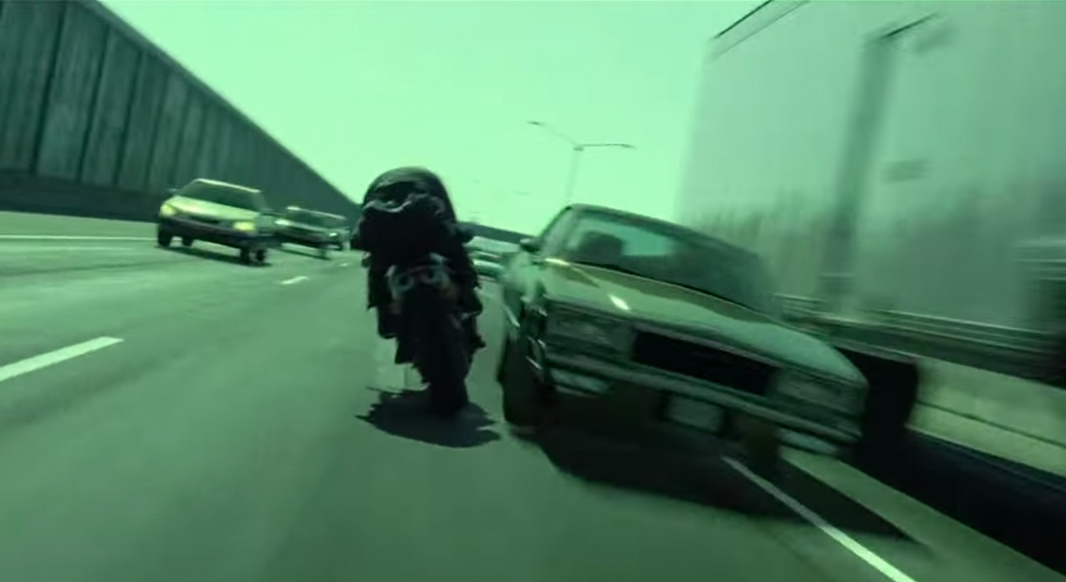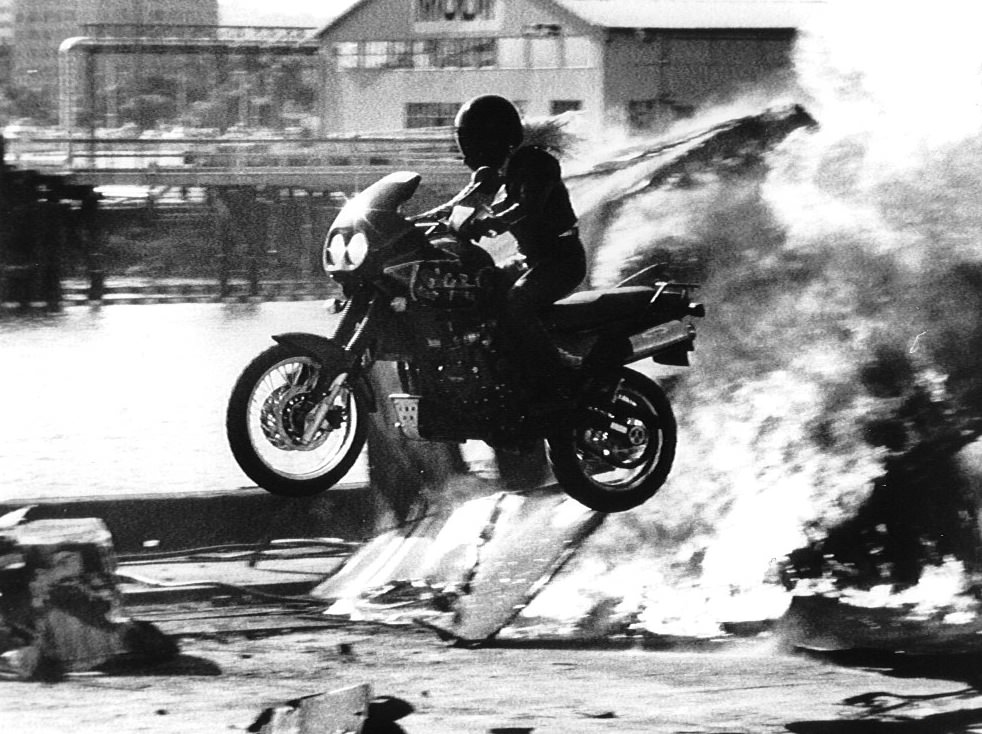 Check out her bio on the AMA Motorcycle Hall of Fame.
Posted on September 14, 2014 in History, MotoLadies, News & Features by Alicia Mariah Elfving