Don Chuck Carvalho Paintings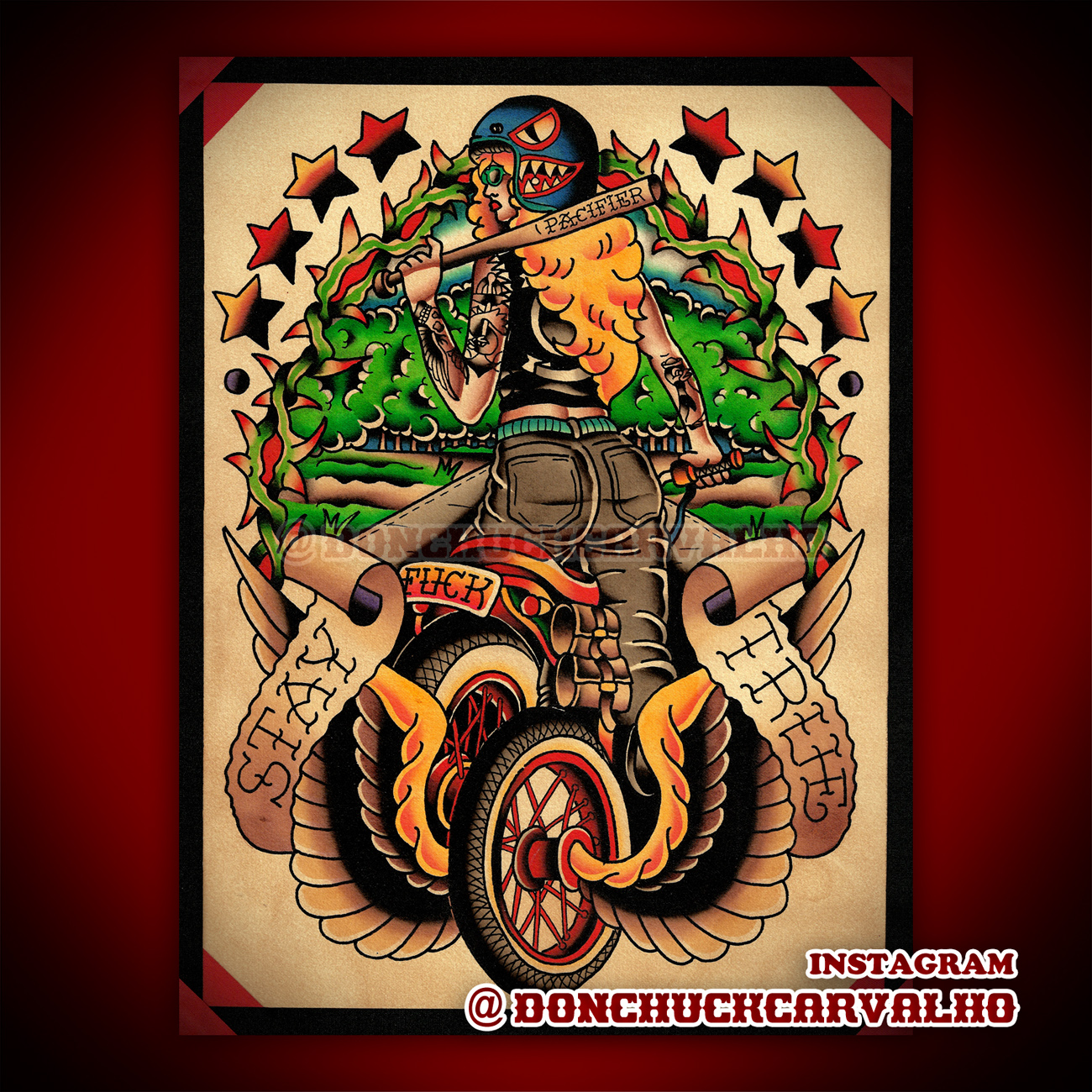 A while back I got a message from Don Chuck Carvalho on facebook with some samples of his work attached. He told me he had done some motorcycle paintings inspired by photos that appeared on the MotoLady website… how awesome!
Don is a tattoo artist and painter who owns his own tattoo shop in Sao Paulo, Brazil.
His traditional tattoo style artwork has clean lines and lots of depth. With fun details like "FUCK" on the motorcycle license plate, among other things. Almost all the photos featured here are of women and motorcycles, however covers a lot of other subjects as well.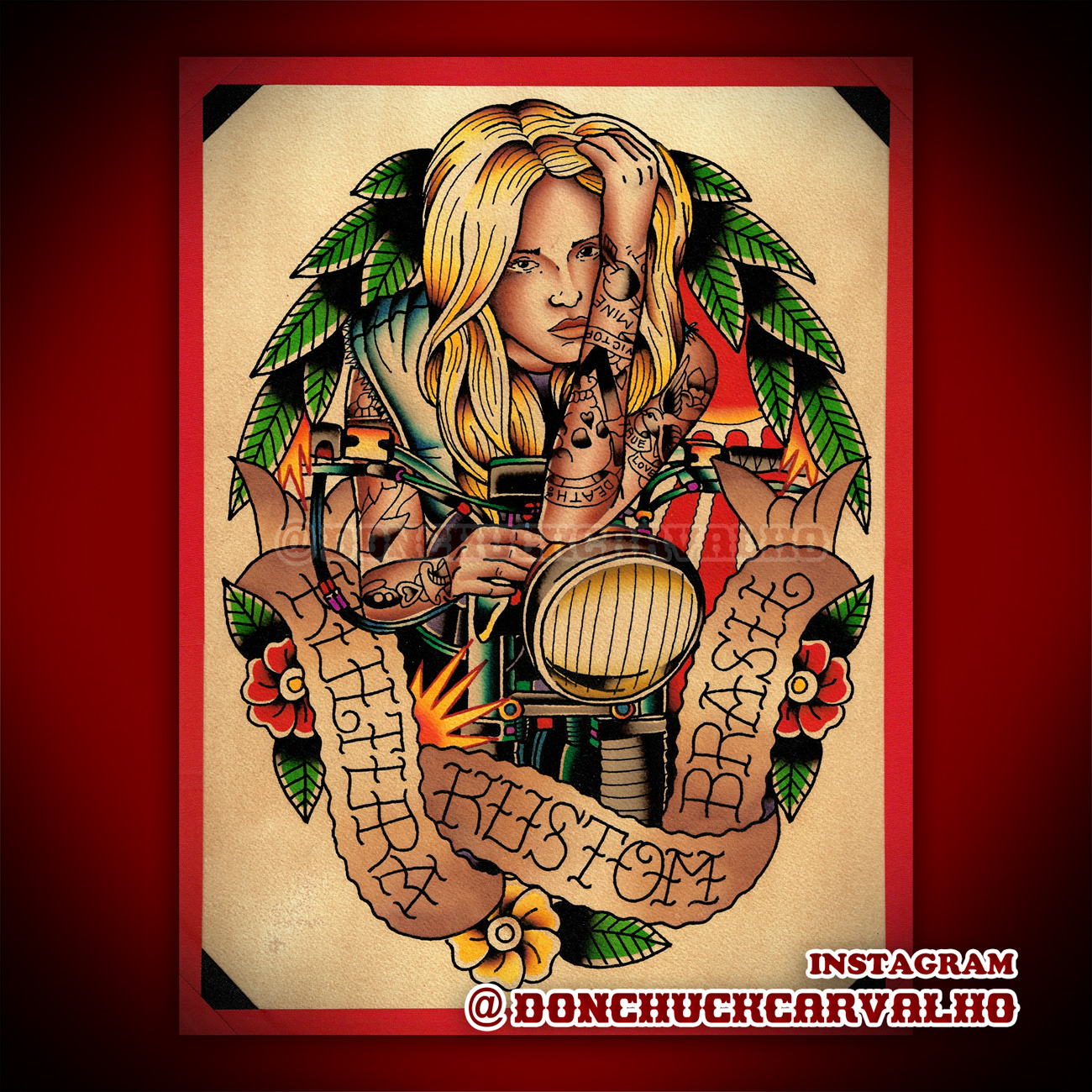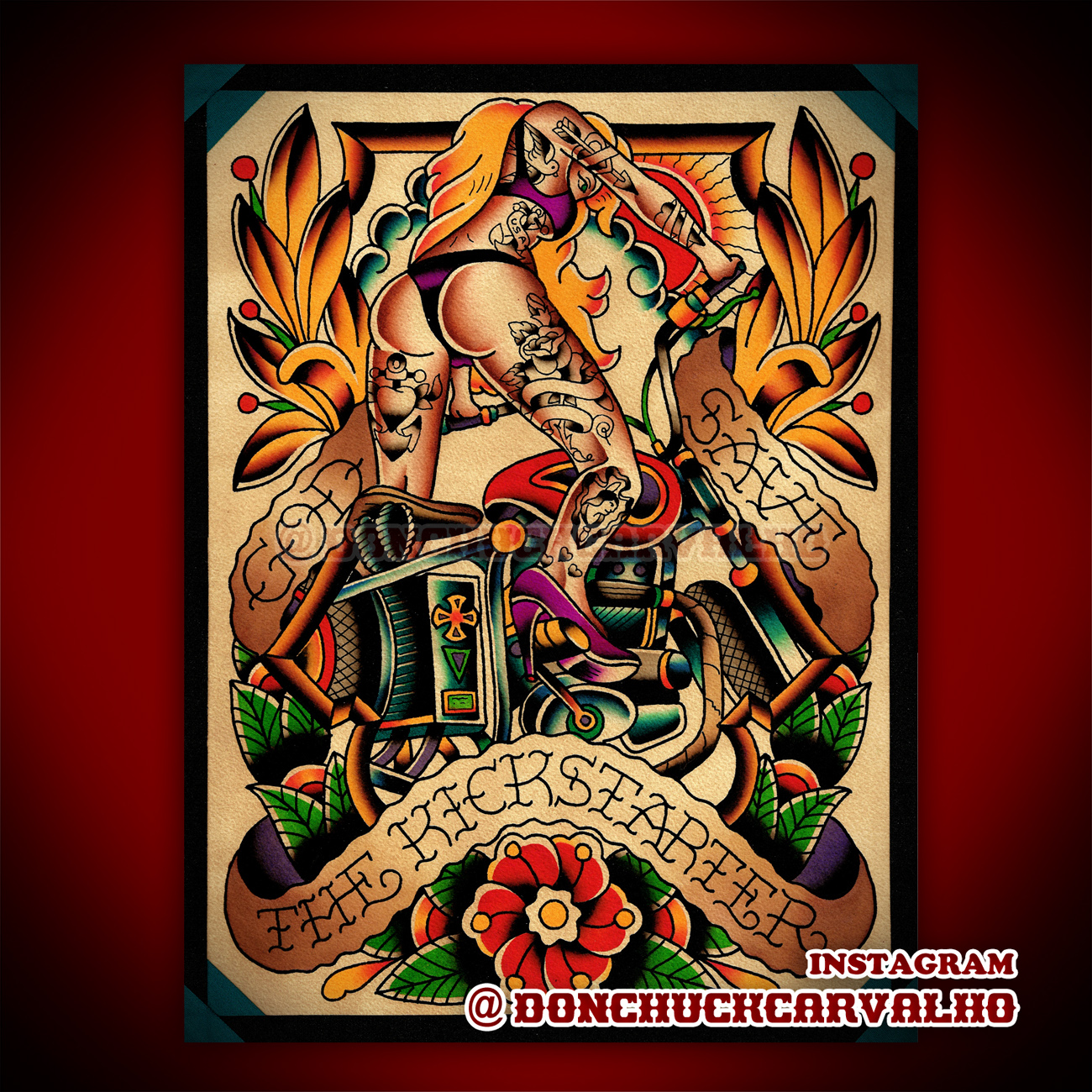 God save the kickstarter!
You can follow Don's work on the Don Chuck Carvalho tattoo facebook page, or his instagram @donchuckcarvalho.
Posted on August 27, 2014 in News & Features by Alicia Mariah Elfving