Friday Night Therapy: DualSporty Project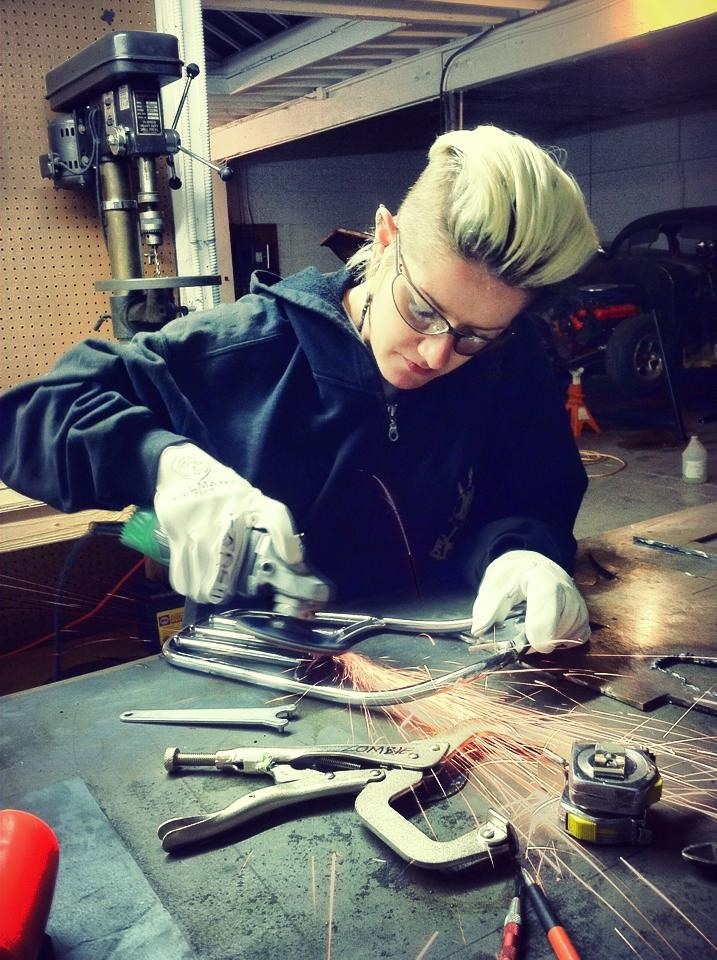 Friday night therapy- I'm up in Ventura visiting friends and working on Caroline's Dual Sporty Project with the talented Jeff Wolf.
Last night we spent some time grinding, cutting, and welding.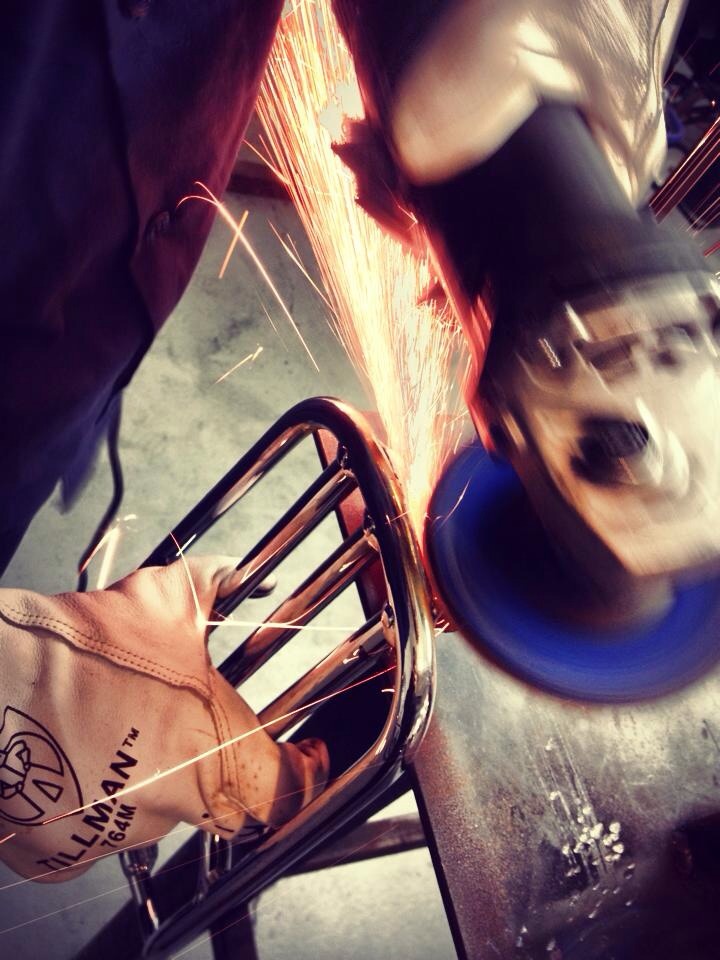 He and I had one welding lesson before, almost a year ago… I put my skills to the test again last night modifying the tank luggage rack I found at a swap meet so it'll sit on the 360 tank.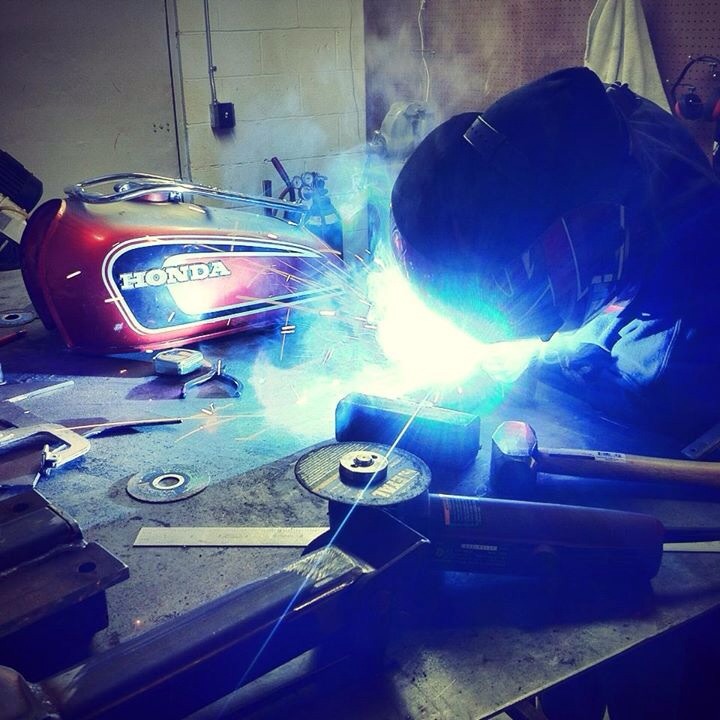 The practice welds below were much better than the one I did on the rack- so it goes. Time and practice, time and practice. (Note: the wider weld was actually practice bridging a gap.)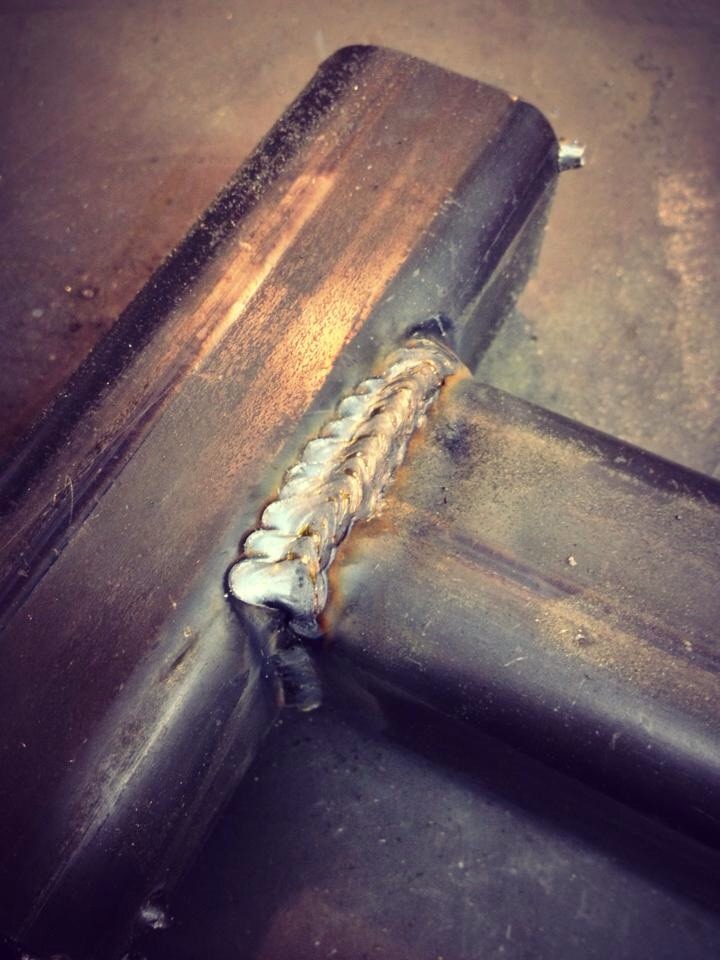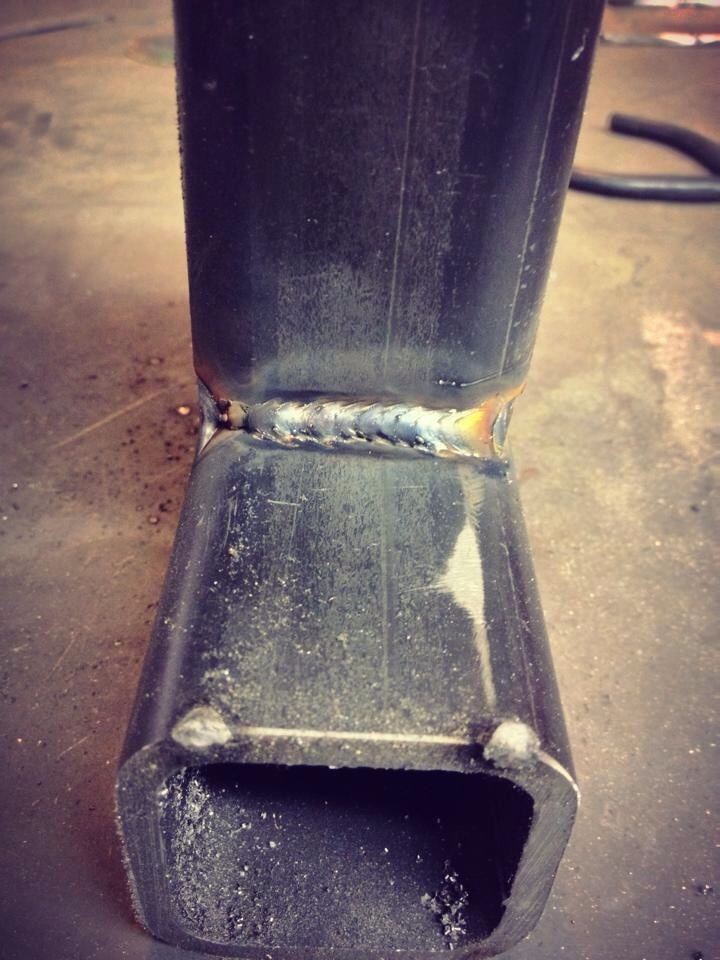 More photos from the process and final product later.
▲
Posted on March 22, 2014 in Blog, Motorcycles by Alicia Mariah Elfving