Ducati Drag with Ryan Danger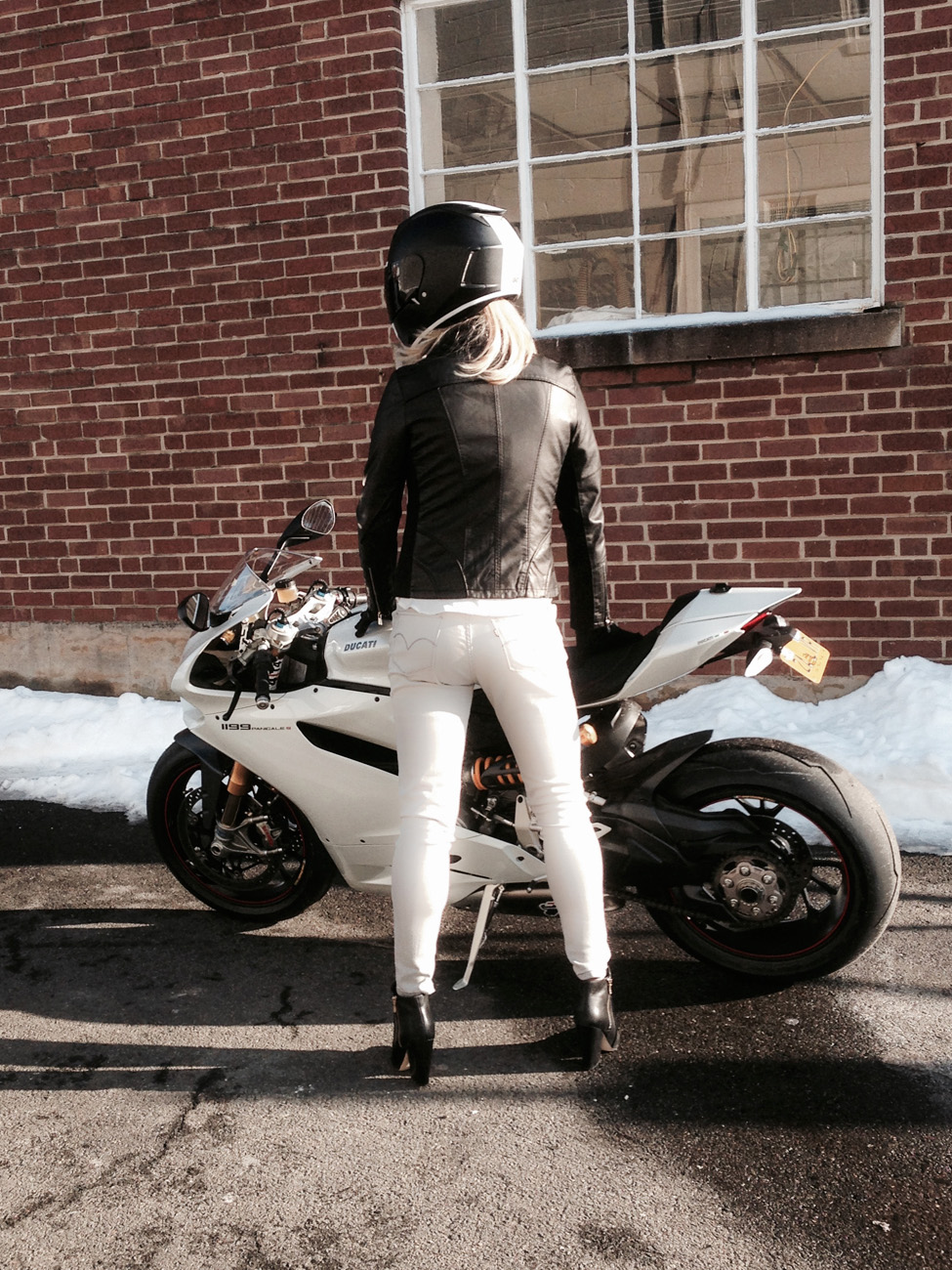 Sometimes you don't know what you're really looking at.
Ryan Danger is an artist and motorcycle builder living in Virginia. He's a big fan of Ducati, a cigar connosieur, and as you can see from the photos… a really good sport. A couple months back, Ryan was approached by a friend who needed to finish a pilot webisode for a series she's creating. They sat down over a couple pours of whiskey and she asked if she could borrow one of his Ducatis. Long story short, she asked if he was willing to stunt double for the female actress who didn't ride herself.
"Before I answered, she filled my glass with whiskey and once I was done contemplating this request I chugged my whiskey and agreed. In the span of two months I had to drop weight and go women's clothes shopping with her to find the perfect outfit that would make my ass look great! As embarrassing as it was, I embraced this moment and gave it my 110%. I tried on women's clothes and shoes in stores while other women were watching… its was interesting to see peoples reactions. Once the outfit was set we ended up using my buddies Ducati 1199 Panigale instead of my stock Ducati 848."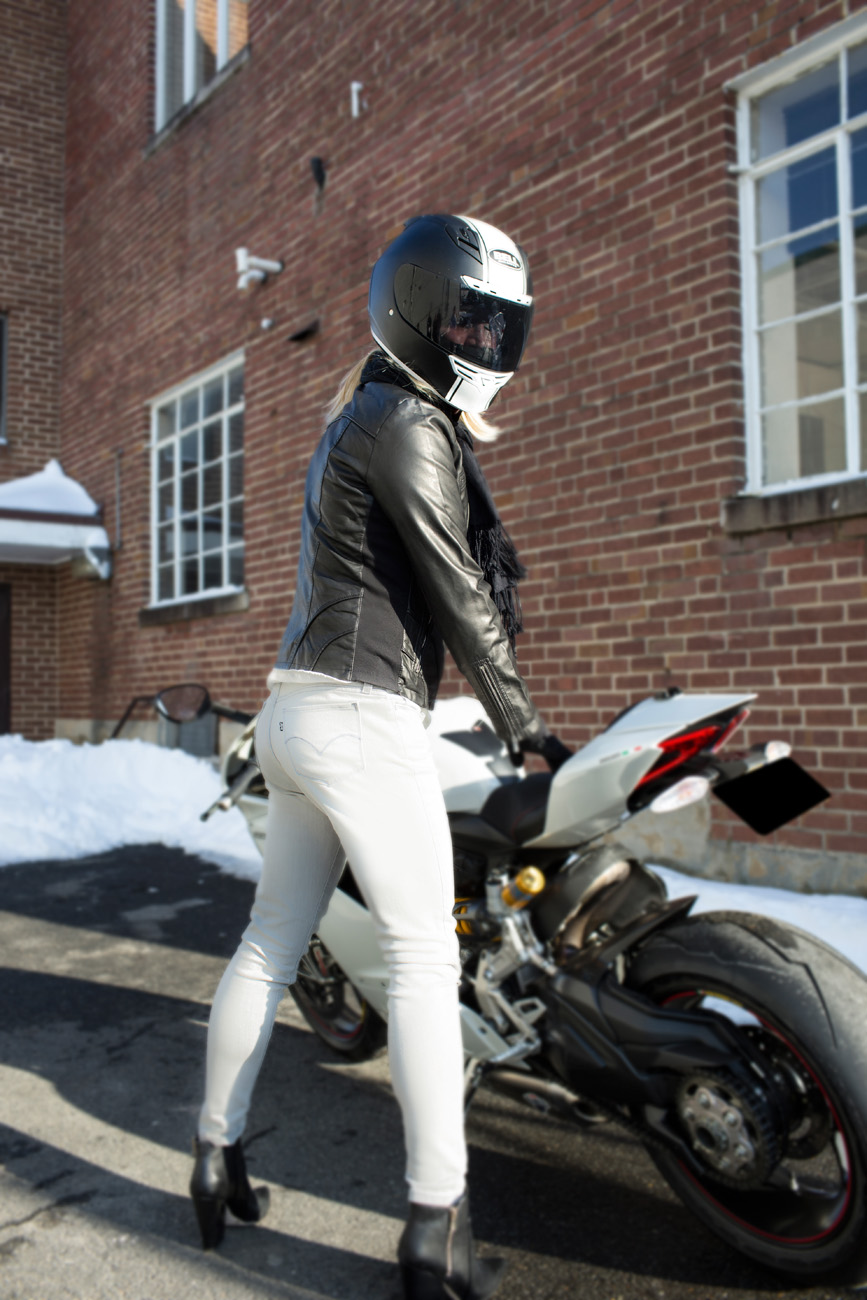 "We prepped his bike and headed to the location of the filming. This is where it gets interesting… Once I was called to the set I had to get into role and finally put on the high heels. Never having walked in these shoes before, I had to adapt quick and get my balance right before I took off on a 30k Panigale. I was actually pretty nervous. After a couple of hours getting adjusted and doing multiple takes, we made it through the scenes without any incidents. However by the end of the day my feet were swollen and I was moody as hell. I now have a new found respect for women who wear heels all day. What a great experience honestly. Most guys would be traumatized by this but i really truely gave zero f**ks. This was a real life laugh out loud moment and I have the best behind the scenes shots to put in my photo album."
Perhaps inspired a little bit by the MANigale photographs I shot for MotoCorsa way back in the day, Ryan asked if I would feature his Ducati Drag photos for the world to see. Well, of course. If you can't appreciate a man in heels trying to ride a motorcycle, you're a curmudgeon.
Director: Teresa Carolina Vizcarra
Film & Photographer: Chris Franklin
Model: Ryan Danger (ryan-danger.com)
Posted on March 27, 2015 in News & Features by Alicia Mariah Elfving