Pandora's Out of the Box: First Real Monster Ride

Over two long years, with help from so many amazing people, I've finally got the Monster on the road. As I mentioned in my previous announcement, "Pandora's Box" rides well but needs tweaking. In the past few days, with some helping hands, I've tweaked the carbs a bit and undone some damage from the previous owner(s). While my test riding the other day way nice, it was limited to a 20 mile radius of my place for obvious reasons. Can't go braaping off into the sunset until you've got the gremlins hammered out.
Today, rather than watching the Super Bowl, my friend Jess and I hit the road toward Campo on Hwy 94 from San Diego. A ride I'd already done twice, it was a good choice for stretching Pandora's legs… or tires.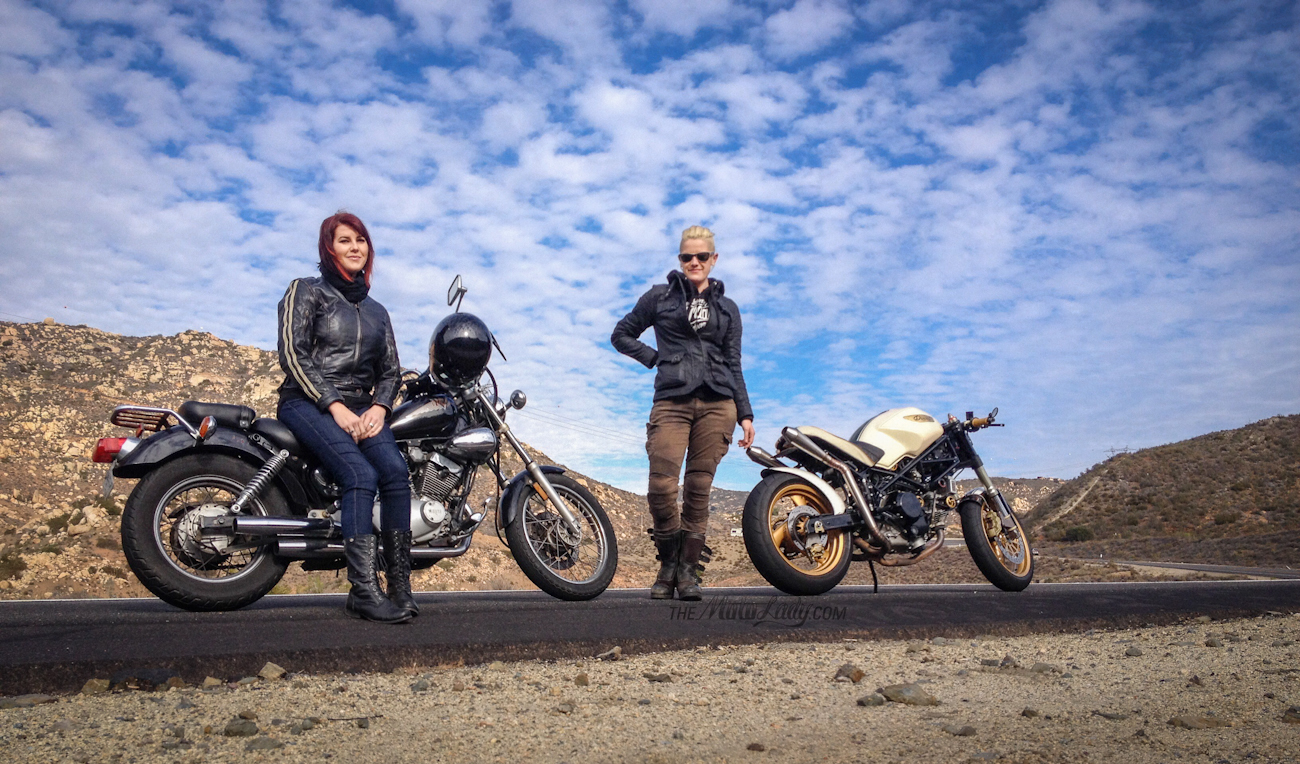 I have to say… the Monster does well in the twisties.
The superbike (Ducati 748) front end certainly makes it turn in well- it almost seems really excited to accelerate through corners. That could just be my happy throttle hand, though… finally on a capable machine again. I really enjoy little beater bikes, smaller cc engines and such… but I did indeed miss the quickness and supreme stopping power of a modern performance motorcycle.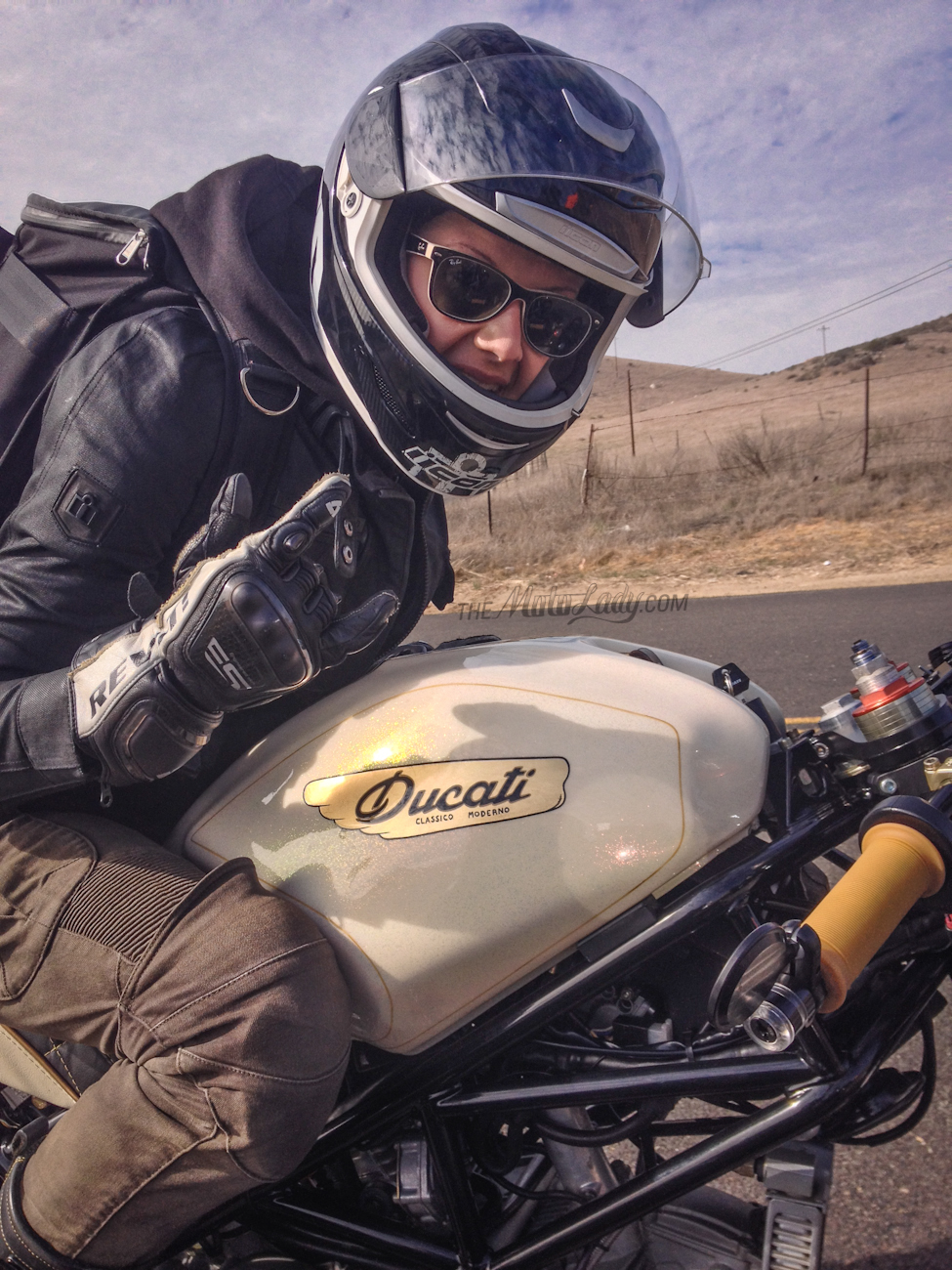 If any of you are wondering by the way, my mirrors work very well even though they're small.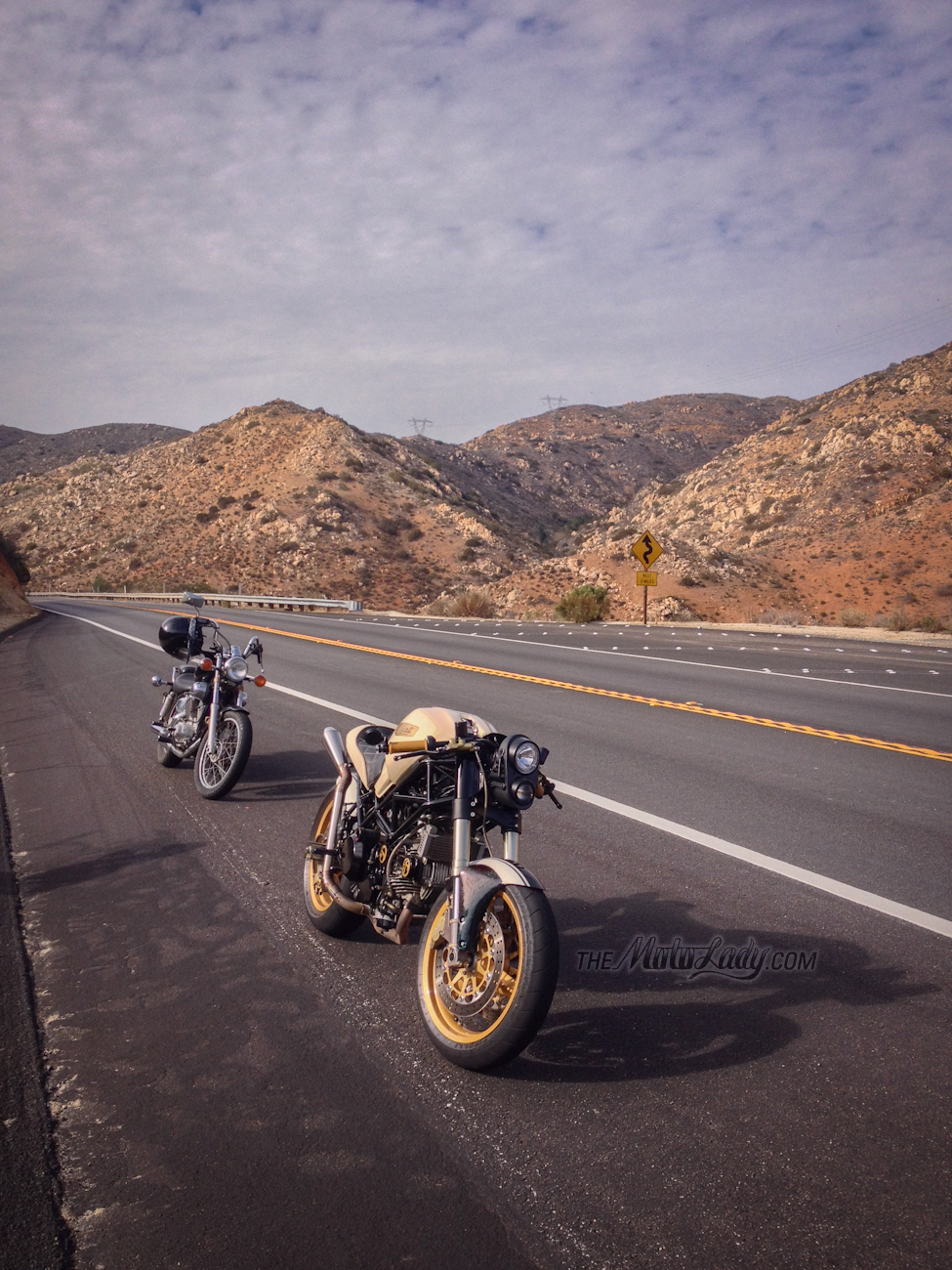 The pipes definitely have their own melody- when you open up the throttle it sounds like an angel screaming. After a few hours, I thought maybe I should start wearing ear plugs.
Highway 94 is rather nice, it's easy to get to, good pavement, and a variety of turns. Most of them are pretty tame, but there's a few really awesome switchbacks that let me flick Pandora back and forth at speed… giving me yet another grin on top of the one that was already plastered there. The bike is light, stock weight is 390 lbs… and then I cut extra stuff off.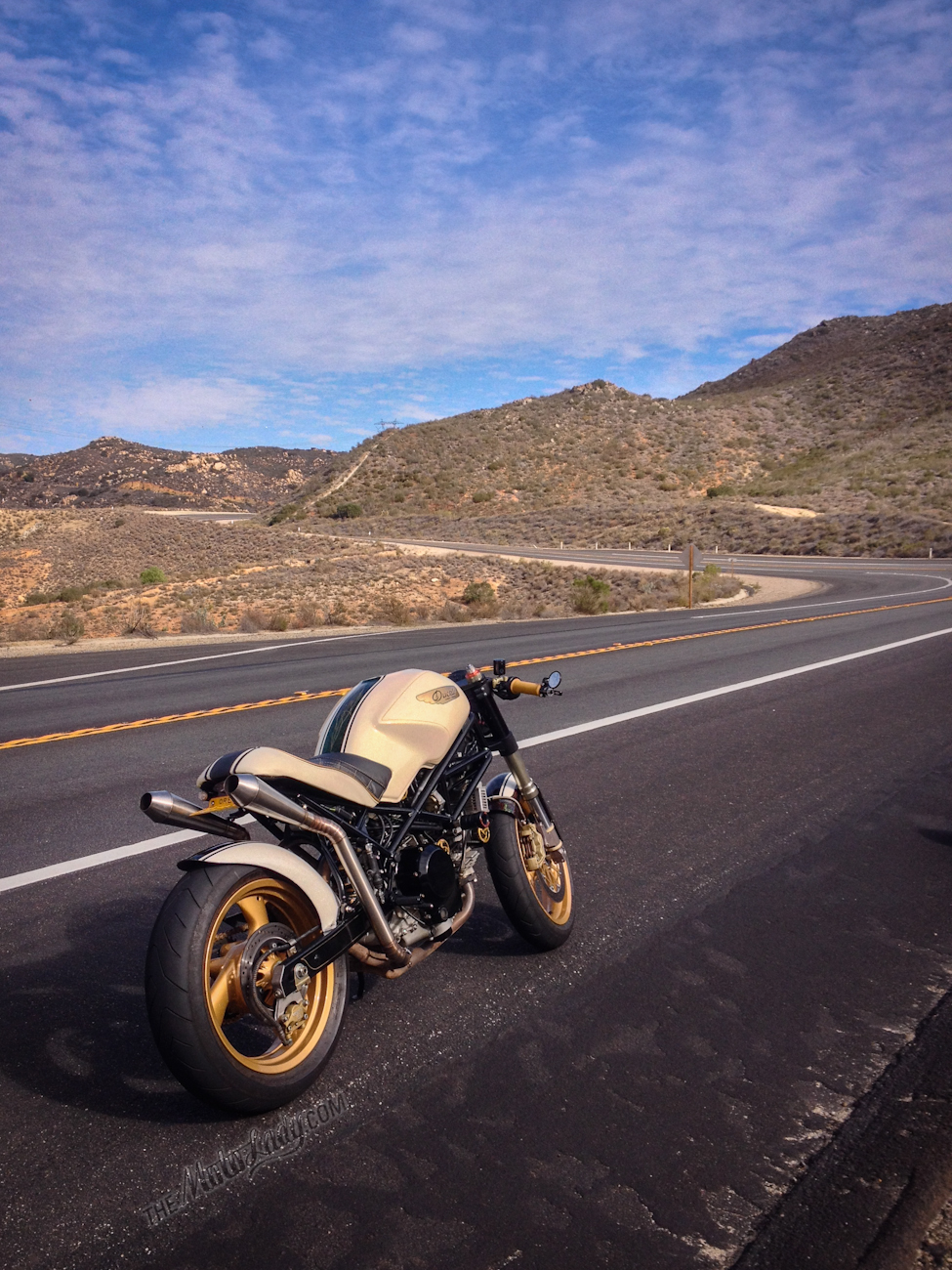 It's like she was made for the desert.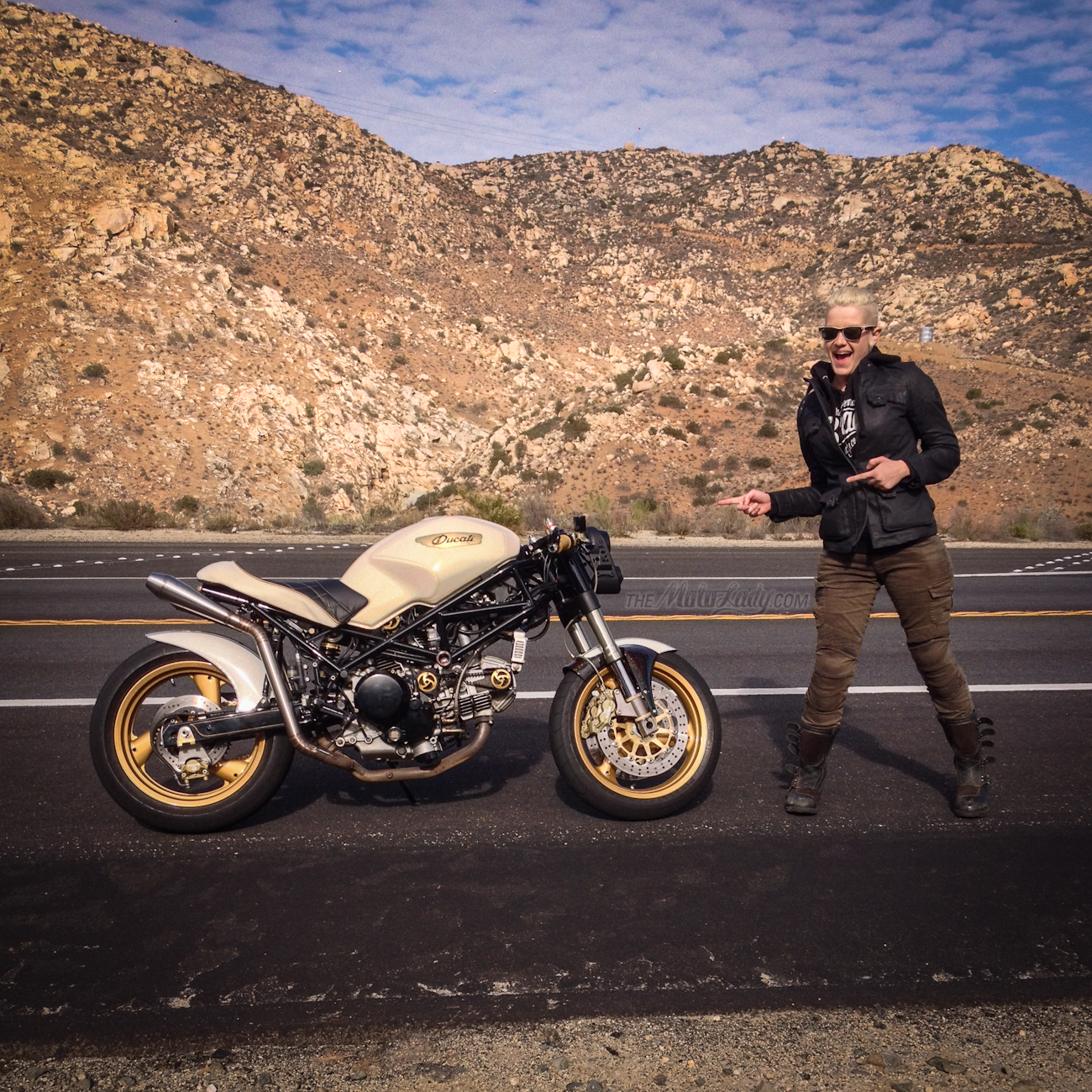 And I couldn't be happier.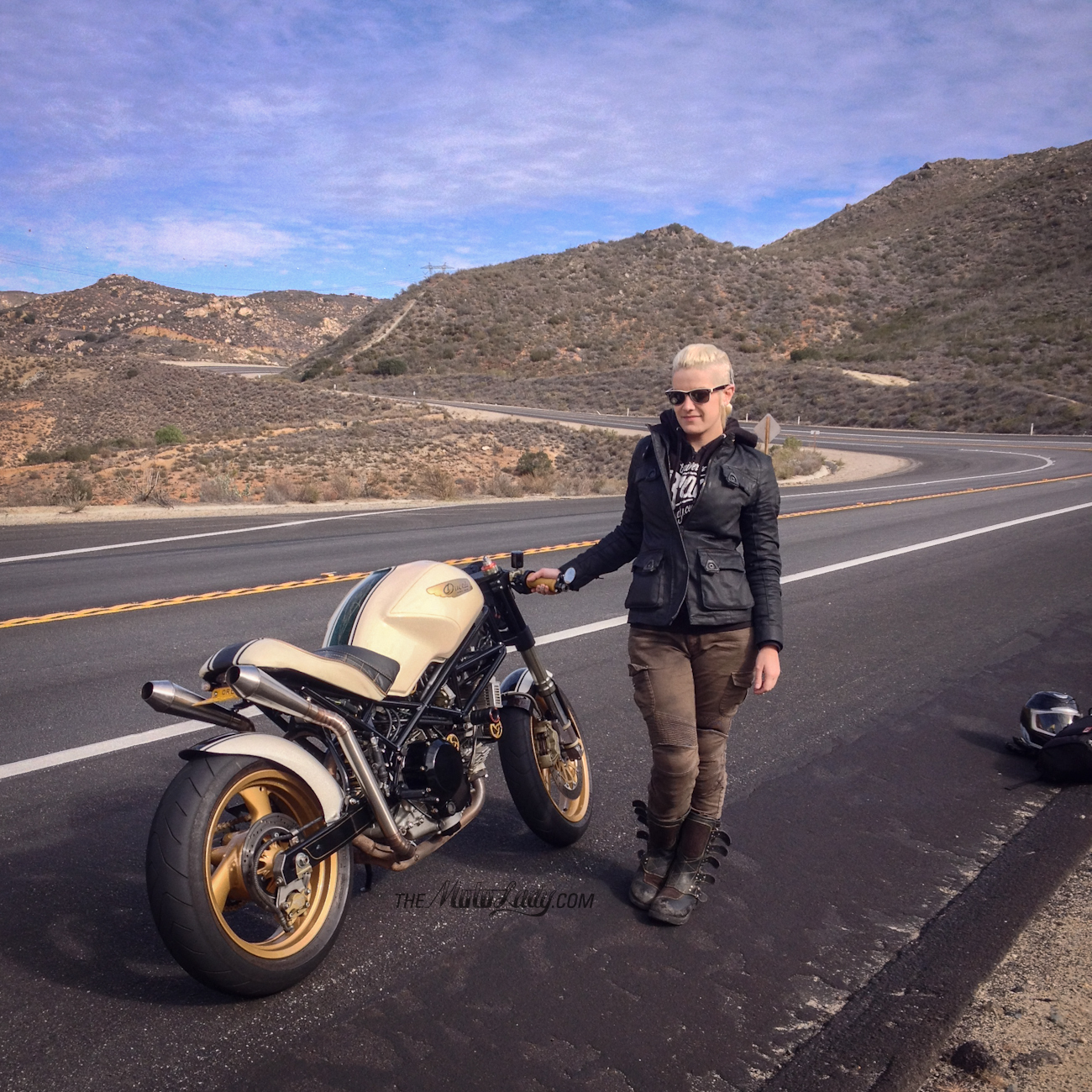 It was such a lovely, sunny day… and very little traffic with everyone at home glued to their television! Yay, Superbowl, yay!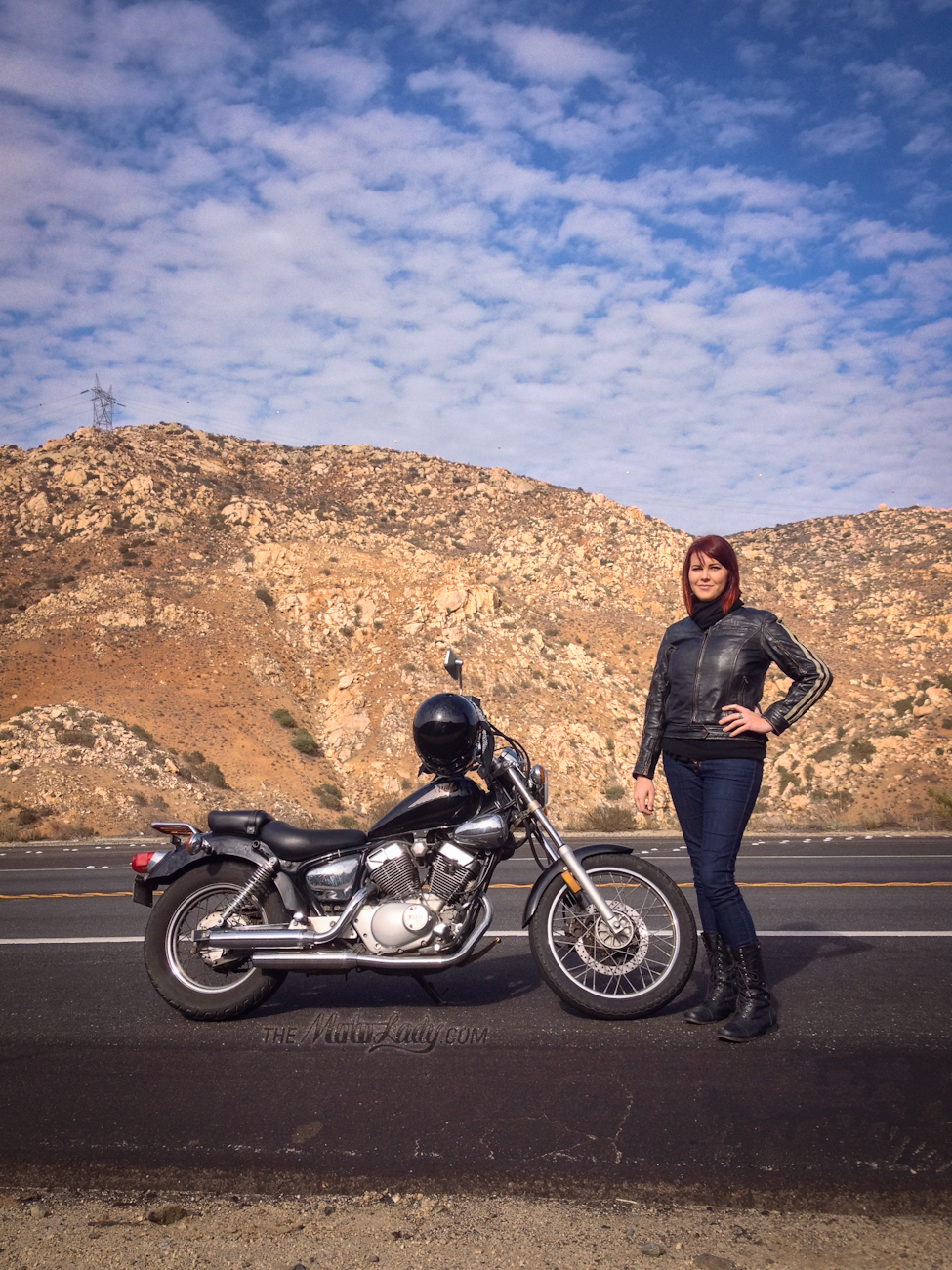 Jessica, my tall lovely red head friend, with her Virago.
I'm glad I didn't lose any nuts or bolts, but I did come prepared… sort of. Phillips, flathead, allen keys, zip ties, hanky, and duct tape. If you can't fix it with that… well, you should probably run because it might explode at any moment.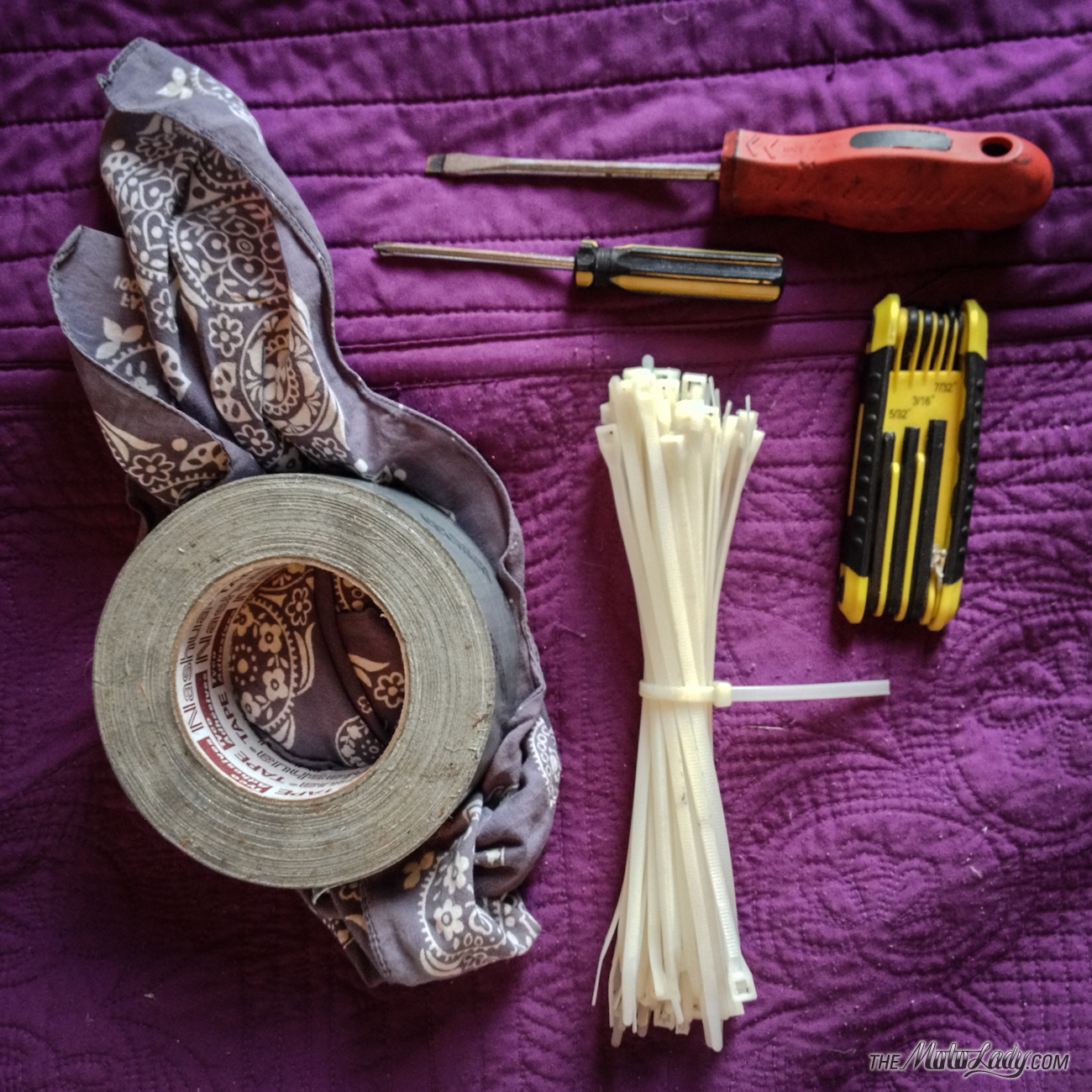 Stay tuned for pro photos, video, and moooore on the Monster!
☣
Posted on February 3, 2014 in Blog, Motorcycles by Alicia Mariah Elfving