Dutch Bikers Against ISIS
The world is no doubt in a scary state of flux with recent happenings in the Middle East involving ISIS and it's violence against, well, most of the rest of the world. If you're not with their Militant group of Islamic Terrorists, you are the enemy. While most Governments of larger industrialized countries decide what to do about their horrible acts against civilians- other groups are waging their own war already. Kurdish fighters are battling the group of Syrian militants, and a motorcycle biker "gang" called No Surrender MC from the Netherlands recently visited to fight along side them.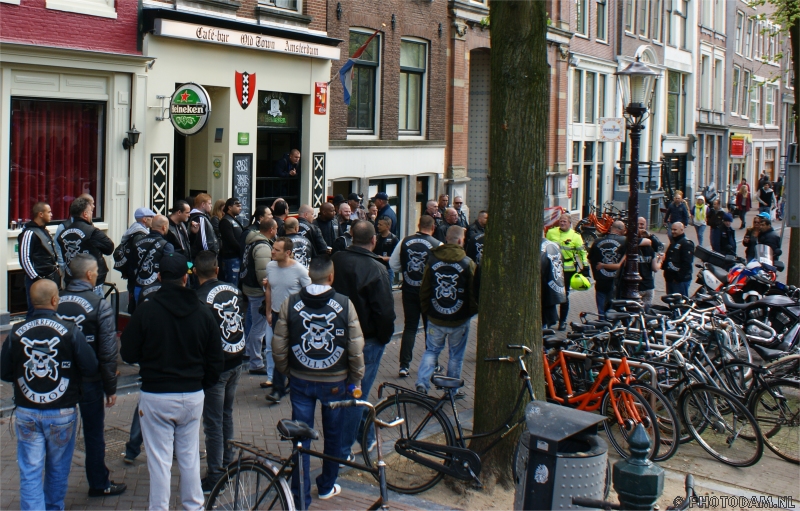 The Islamic State is already dealing with airstrikes by the USA and it's allies, and civilians other than the members of the Dutch biker gang are joining the Kurds to fight. Reuters reported that other American citizens have headed over, such as a man named Brian Wilson, who's said to be a former soldier, and also indicated multiple Americans are now fighting against ISIS.
It hasn't been since the Spanish Civil War (1936 to 1939) that so many foreigners left the comfort of their homes to join in a fight that technically had nothing to do with them. In those days, the reasons may have been misguided, dozens of "international brigades" were formed to fight against Francisco Franco- mostly volunteers who were fighting for the communists. In this case, however, it would appear that most allies in the war against ISIS are doing so because of the agregious acts agsainst humanity that have only so far been committed. One must assume in their quest for power that the casualty rate will only grow exponentially.
What's more, the Dutch public prosecutor stated the motorcycle club (or "gang") members who have joined the Kurds battles against the Islamic extremist group in Iraq are not comitting any crime.  "Joining a foreign armed force was previously punishable, now it's no longer forbidden," Wim de Bruin told AFP. The head of No Surrender, Klaas Otto, told state broadcaster NOS that three members who traveled to near Mosul in northern Iraq were from Dutch cities Amsterdam, Rotterdam and Breda.
Posted on October 17, 2014 in News & Features by Alicia Mariah Elfving