Ericka's Canada Road Trip Finale
Ericka Turnbull hadn't gotten much time to go road tripping, so she took off from Seattle to Canada for 12 days. She loaded up her Multistrada named "The Beast" and headed out. Along the way, I posted a few of her photos. Here's a follow up, the rest of her Canada motorcycle touring adventure.
"Spotted Lake is a saline endorheic alkali lake located northwest of Osoyoos in the eastern Similkameen Valley of British Columbia, Canada accessed via Highway 3."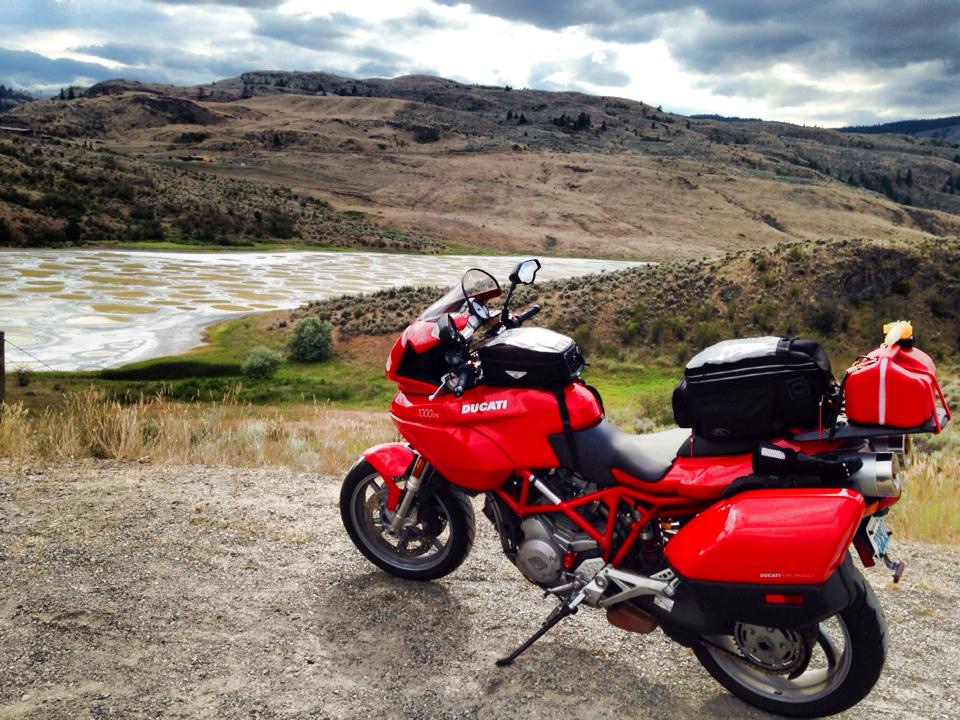 "Would you like some hairpins to go with your morning coffee? Don't mind if I do!"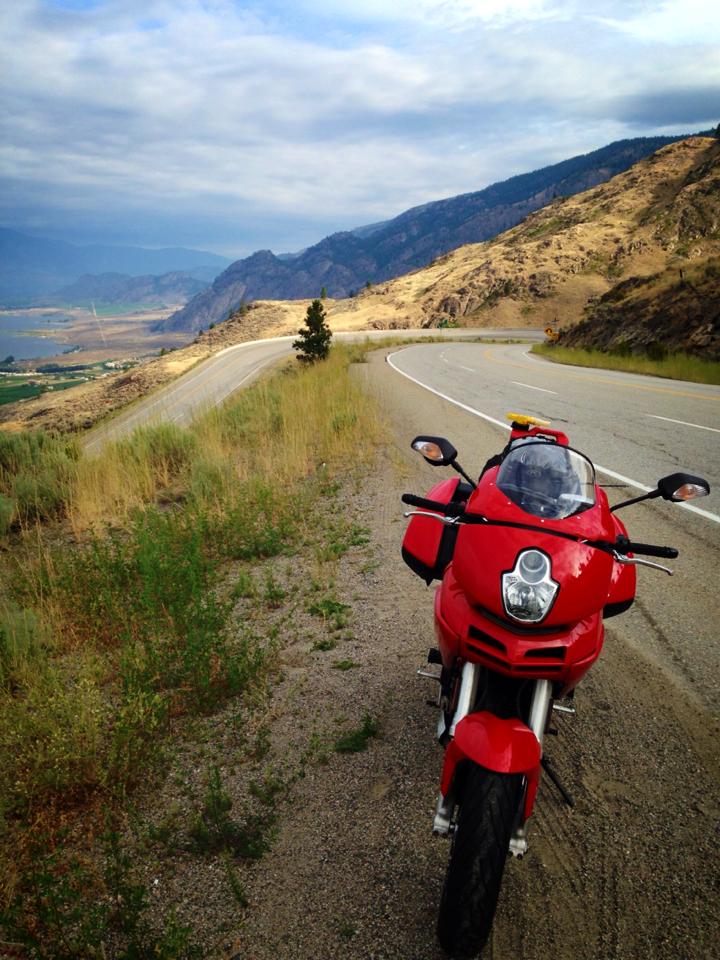 "The moodiness of Nakusp. 

Taking my one day off of the bike to rest up for the second leg of my trip. Chalk it up to beginners luck that the one day it storms I'd planned to take off. Fortunately I have found a Seattle-approved coffee shop and have Ted Simon's 'Jupiter's Travels – four years around the world on a Triumph' to keep me company and lend itself for future inspiration!"

Back on the road.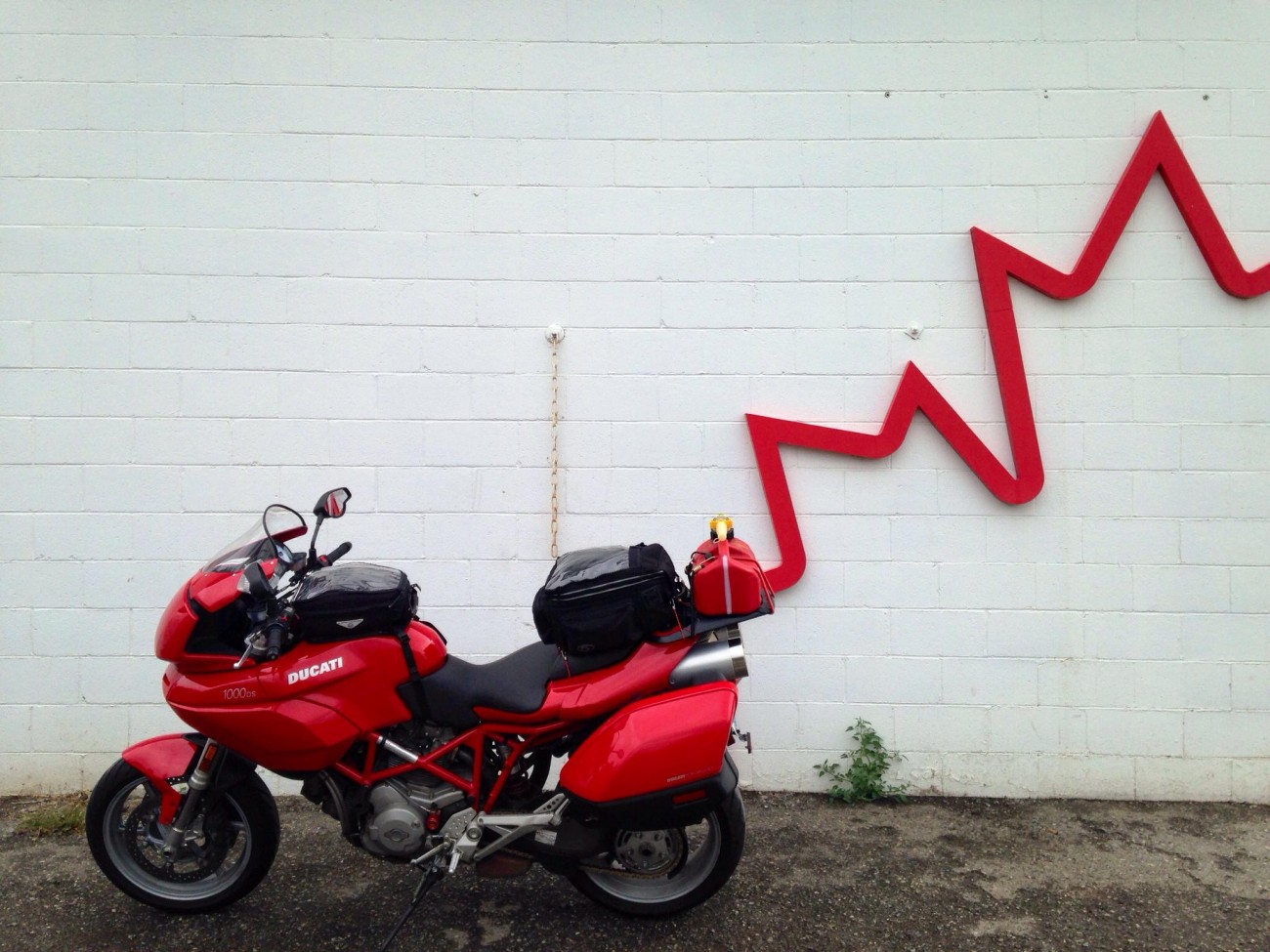 "Took a ride through the clouds this morning. Is this Canada…or could it be heaven?"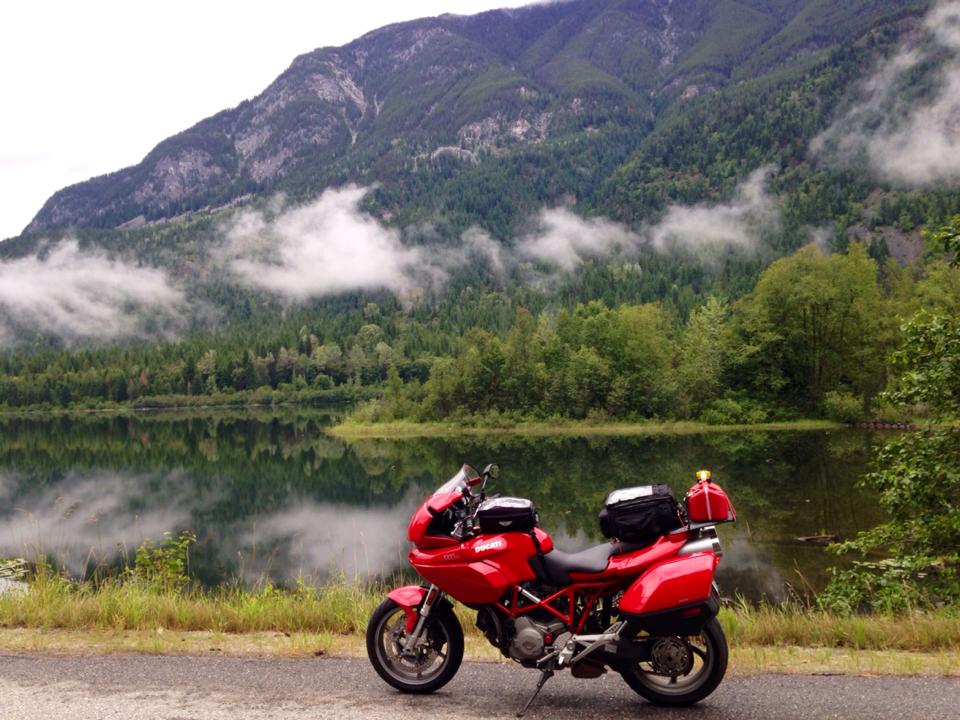 Victorious, she reached Banff.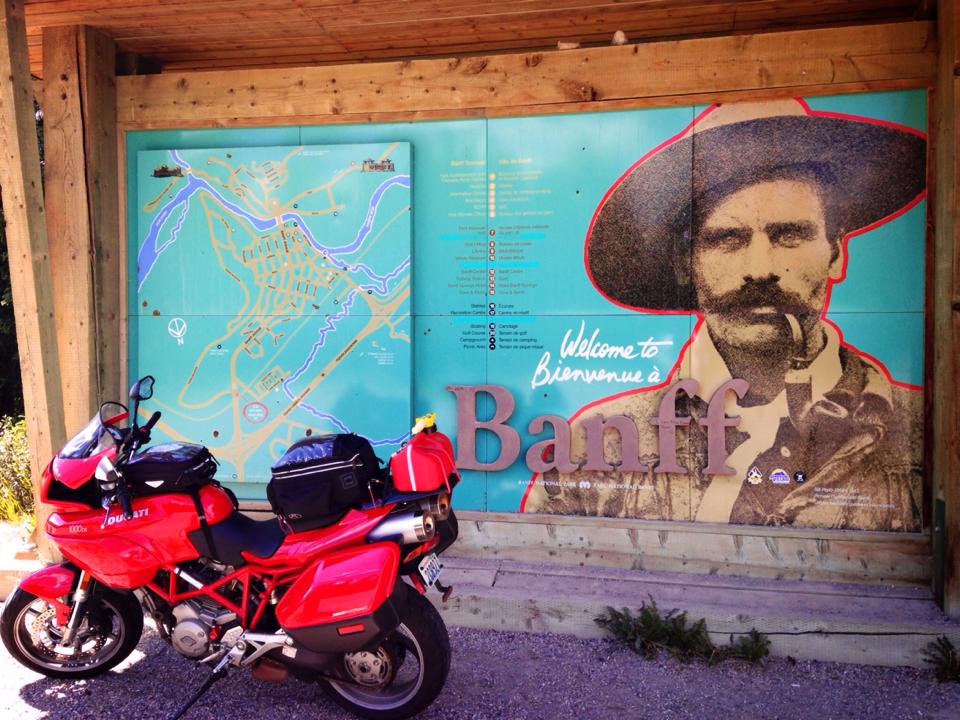 So many beautiful views in the Pacific Northwest of Canada.
Her Ducati Mulstistrada 1000DS (one of the better looking Multis in my personal opinion), The Beast, hit 15,000 miles on their trip.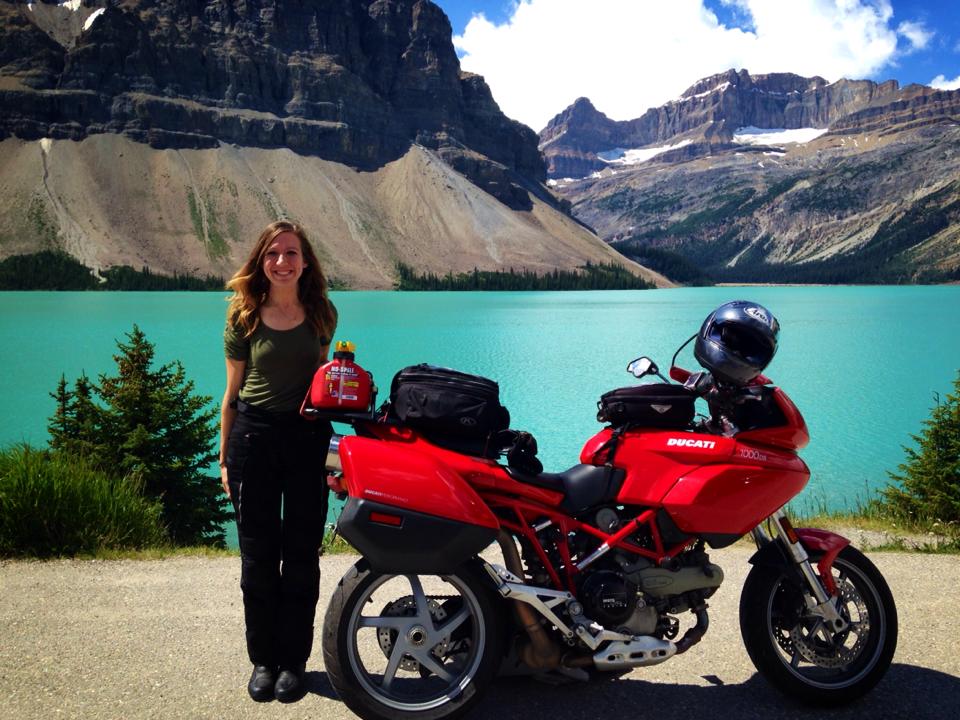 She wrote a little poem to celebrate,
"The Beast hit fifteen thousand miles today
A milestone that made me shout hooray!

And while I don't ride in heels…
My freedom comes on two wheels

A long ride always makes my day!"
Twelve days later, her trip came to an end.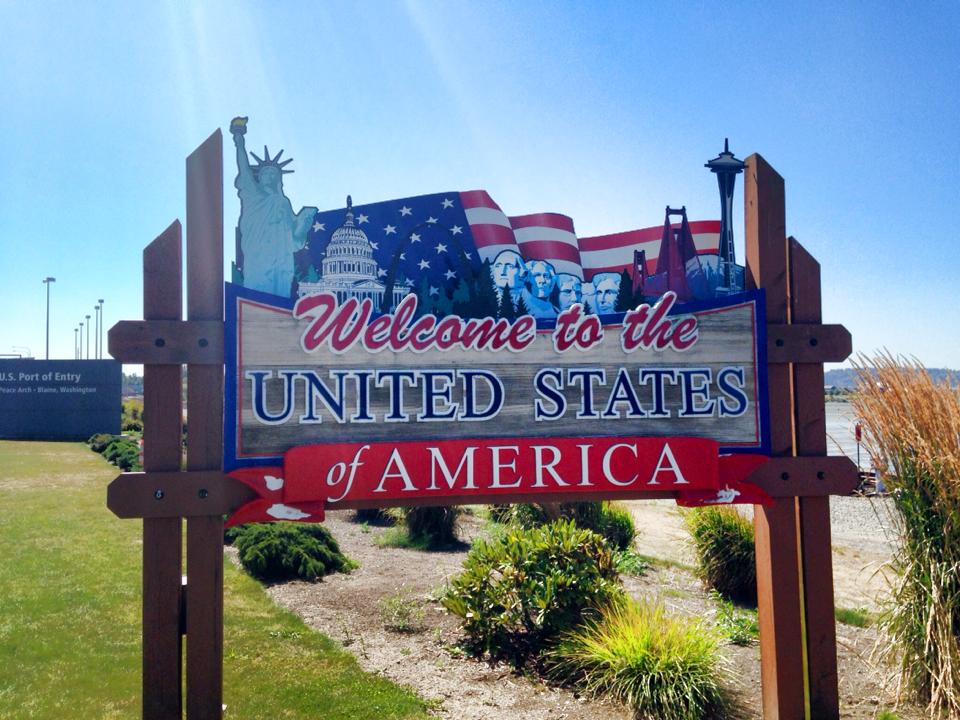 "In the 1 year and 7 months that I have owned this beauty of a bike, we have been on over 12,500 wonderful miles of adventure together. Motorcycling has been the best thing to ever come into my life. I will ride this bike into the ground and take a piece of it with me to the grave (many many many years down the road). Here is to so many more adventurous miles of exploration and travel around the world to come!"
Posted on August 8, 2014 in MotoLadies, News & Features by Alicia Mariah Elfving