ESMB at the 'On Any Sunday' Premier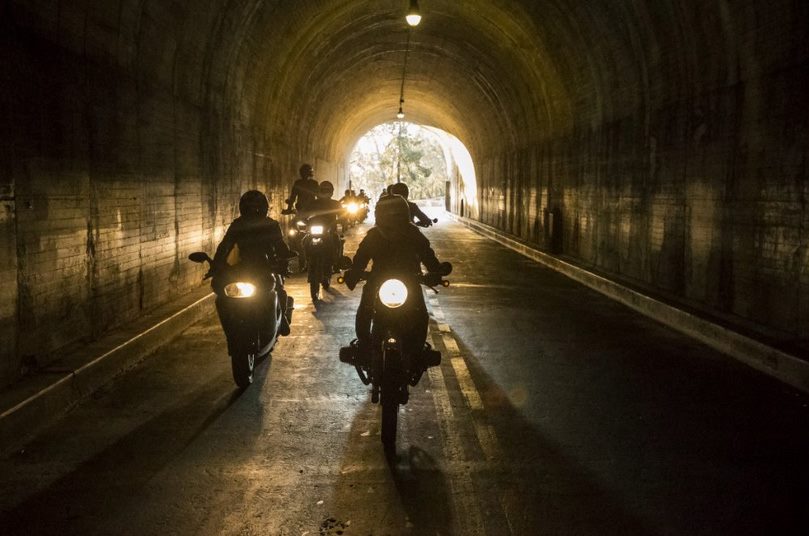 The East Side Moto Babes rallied the troops and rolled to the 'On Any Sunday: The Next Chapter' premier at the Dolby Theatres in Los Angeles last night. Red Bull rode along with them, capturing a couple photos on their way to Hollywood.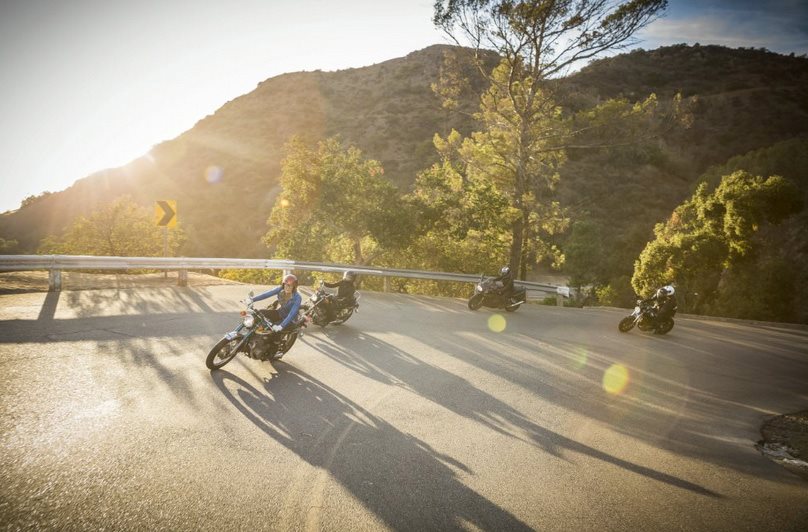 Caroline Patterson leads the pack around a classic curve in LA on her Honda CB at sunset.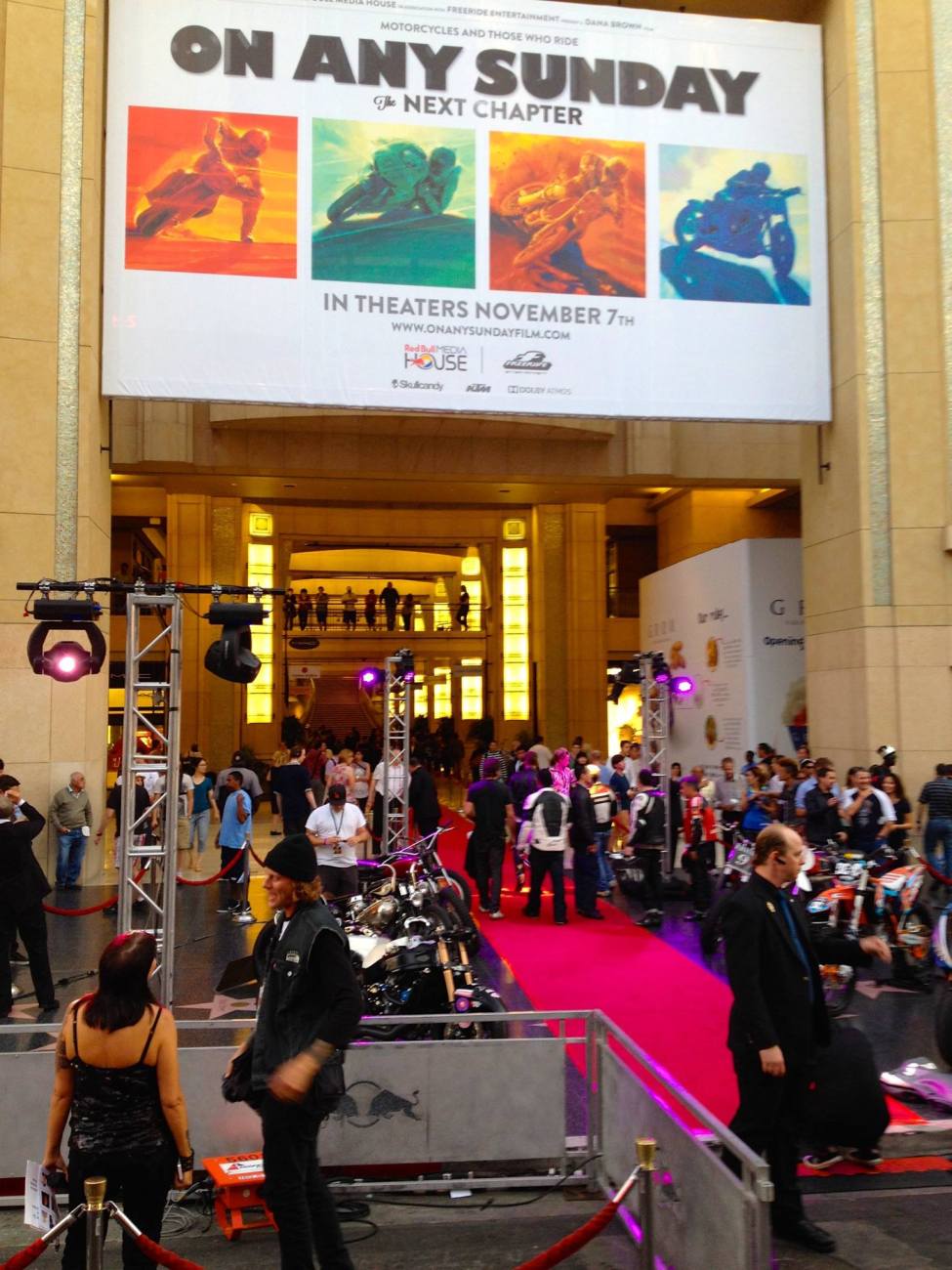 So how was the movie? As Kristin put it, "Inspiring. When a film makes you lift your bum out of your seat, elbow your friends everytime something amazing happens, and make you want to do nothing but put an engine between yourself and the road…that's what I suspect good filmmaking is all about. Well done."
The shindig came complete with red carpet and ride-through photo booth. Below, Mai Lei Robinson happily poses on her bike, after very recently being allowed to return to riding after breaking her hand.
If you're wondering why I didn't go- I wanted to… but the Dual Sporty Project has to get done at some point!
Follow the East Side Moto Babes on facebook and instagram for more rides, events, and meets!
Posted on October 23, 2014 in Events, MotoLadies by Alicia Mariah Elfving