Francesca's Sandy Burnout in Joshua Tree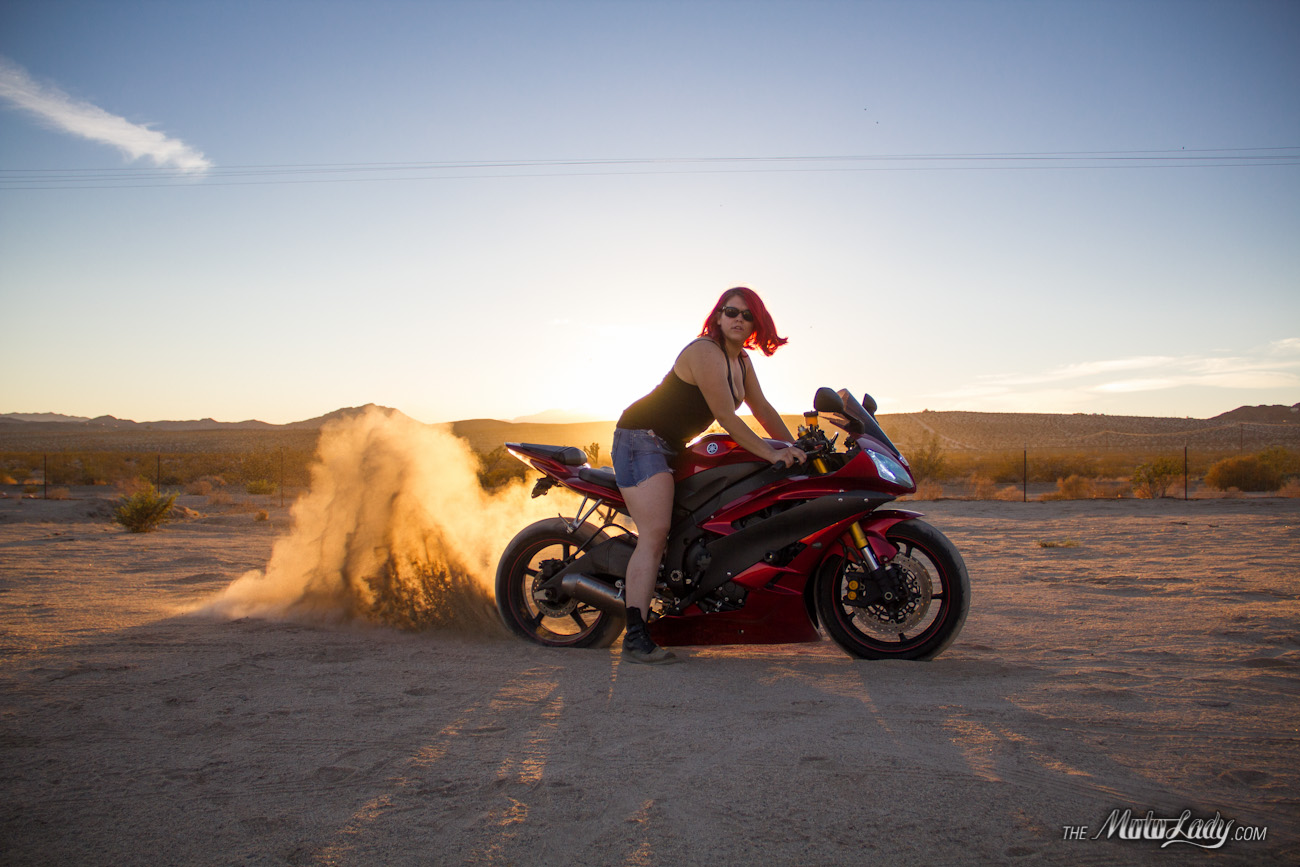 Francesca Gem lives in the Los Angeles area- she rides a Yamaha R6 and enjoys doin' a burnout or two.
A full post from Babes in Joshua Tree will come later- but in the mean time here are some of my favorite photos from the event. Saturday night during golden hour we were getting some photos on the edge of camp when Francesca suggested she do a big dusty burn out. Of course, I encouraged such shenanigans.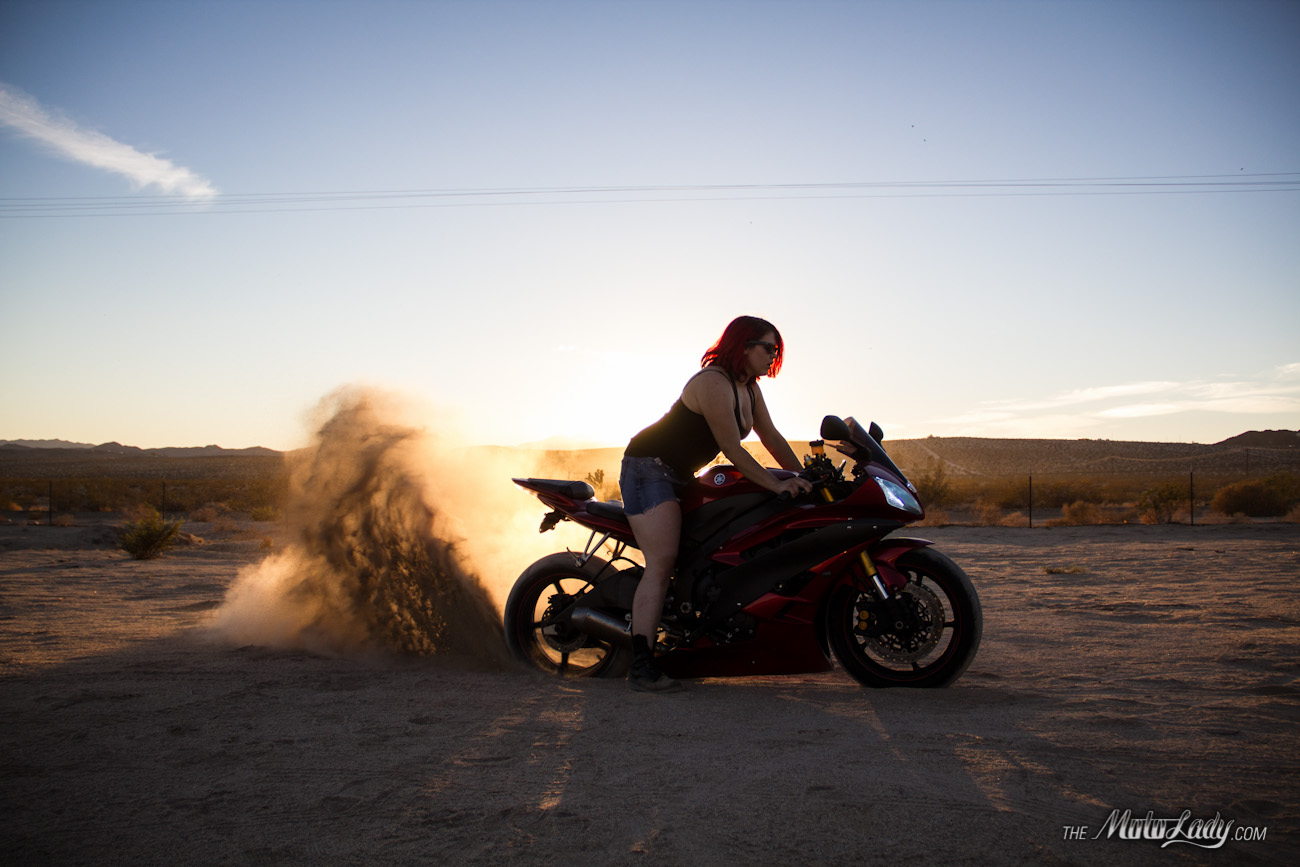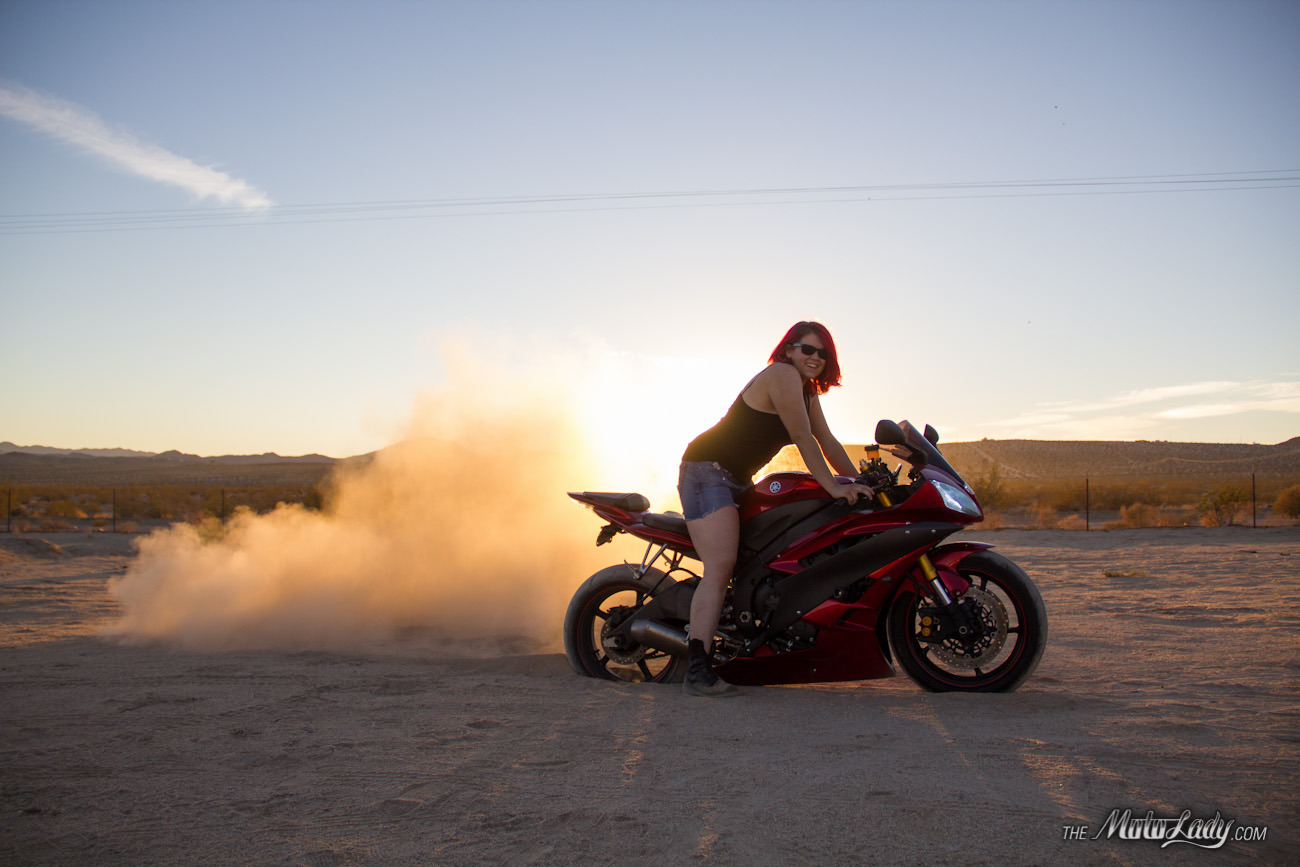 The best part was that she dug herself a little hole- no kickstand needed for parking.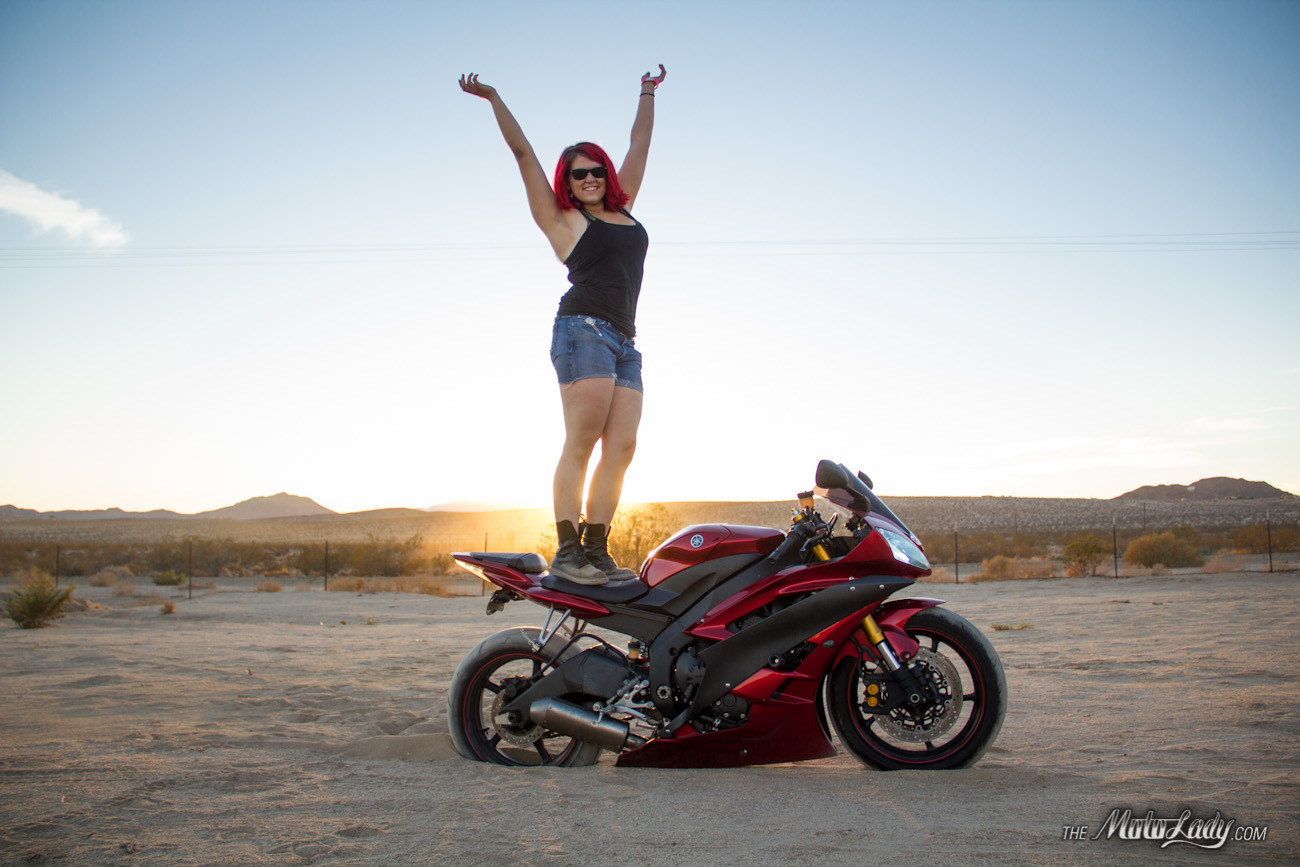 Kerryann made a little video, check it out-
Photographs by Alicia Mariah Elfving, copyright themotolady.com 2014.
Posted on October 7, 2014 in MotoLadies, News & Features by Alicia Mariah Elfving