MotoLady with Jason Britton and Allan Lane
Jason Britton (stunter extraordinaire) stopped by MotoCorsa (my work) today, before heading to the Icon Motorsport helmet release. He drew quite the crowd!
Too bad the weather here was such crap today- not beautiful like it was the day he did this shoot in Portland under the St. John's bridge..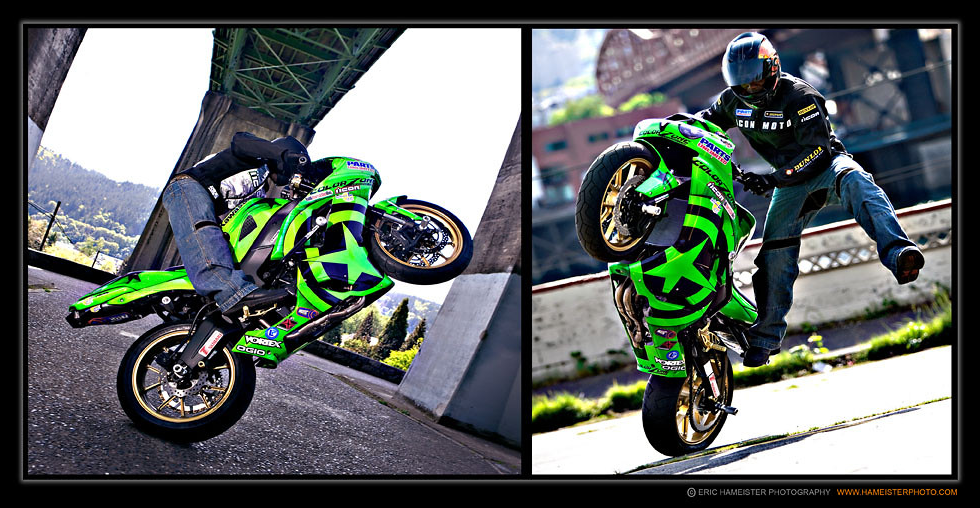 Posted on May 7, 2011 in Motorcycles by Alicia Mariah Elfving