Joshua Tree Desert Dirt Biking with Kristin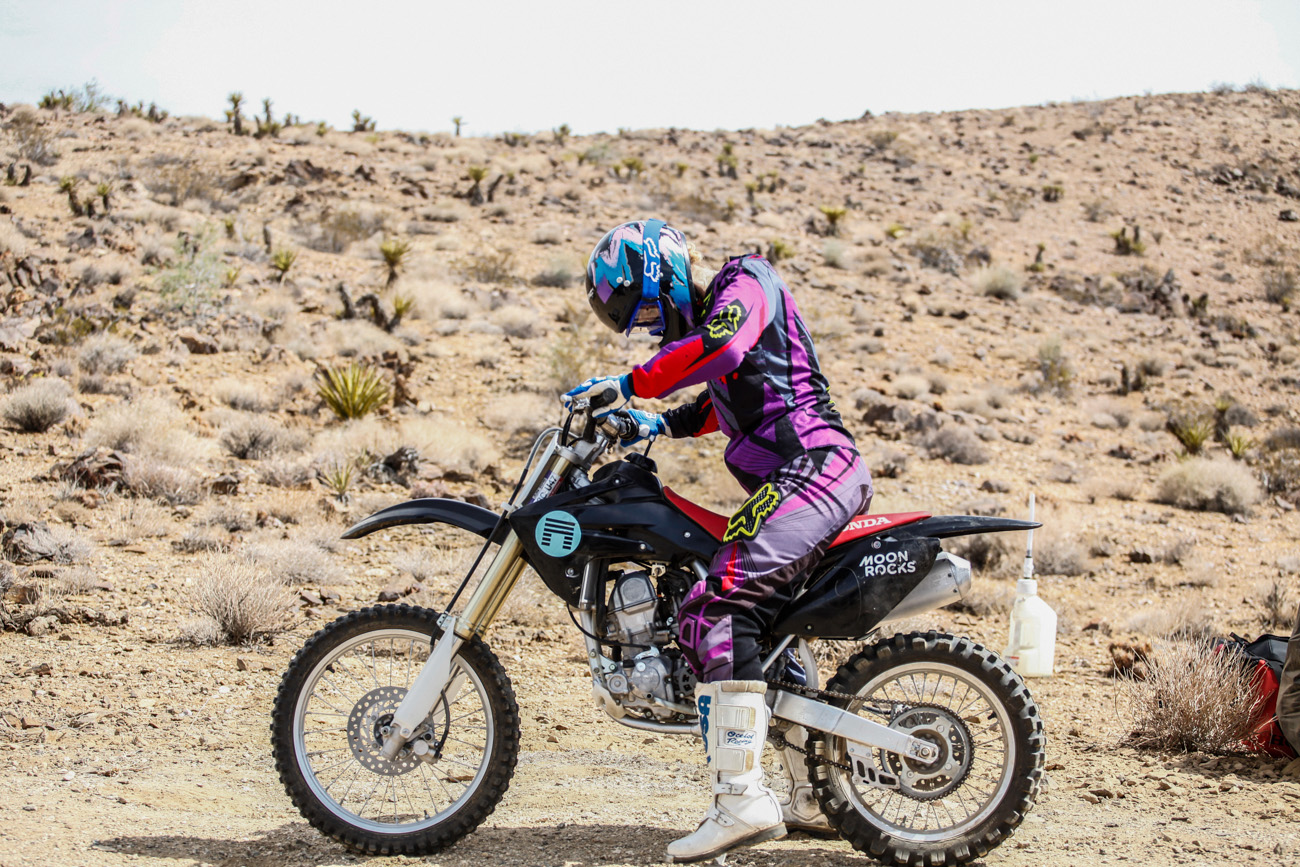 Kristin Rademacher lives in the Los Angeles area and owns a Ducati Monster for street riding.
Kristin, lovingly known as K-Rad, is a fantastically fun lady who always has a genuine smile on her face. She's warm, inviting, and her love of motorcycles is clear by her affection for the community. Recently, she headed out to Joshua Tree with some buddies to her friend Trevor's property in a very rocky, bouldery area of Eastern California for some braaping and boomsticks. Motorcycles and guns? Always a great time. "Desert destinations with geological wonders" as google map describes it, and they're right. Kristin said the terrain was really tough, and she was happy to have worn full gear, "Soooo glad I wore all my gear because eating shit in the rocks is scary!"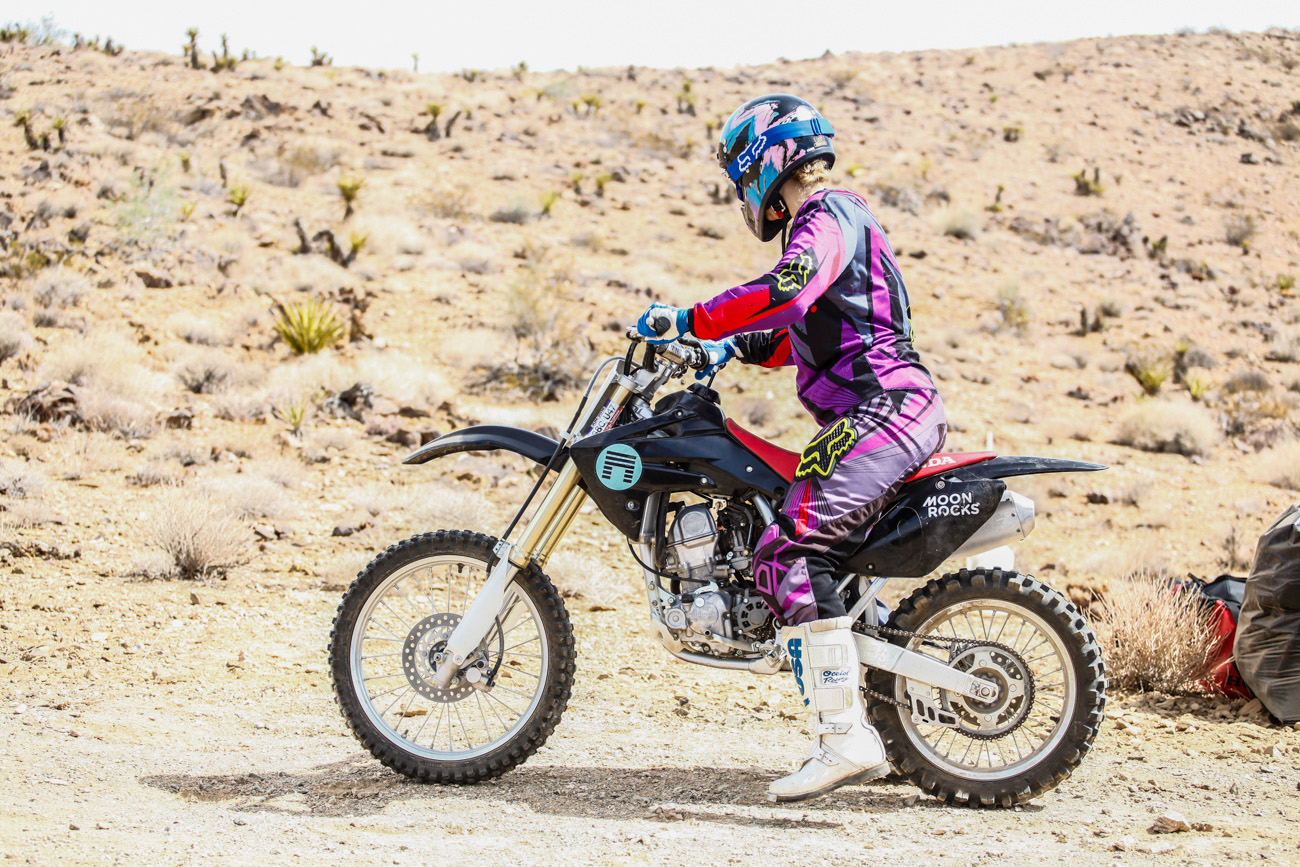 Both the Honda 150 mini bike and Husqvarna she rode were kick start only, which she mastered more and more over the course of the day. "So hard but so satisfying when you start it. I refused to let the dudes help me!"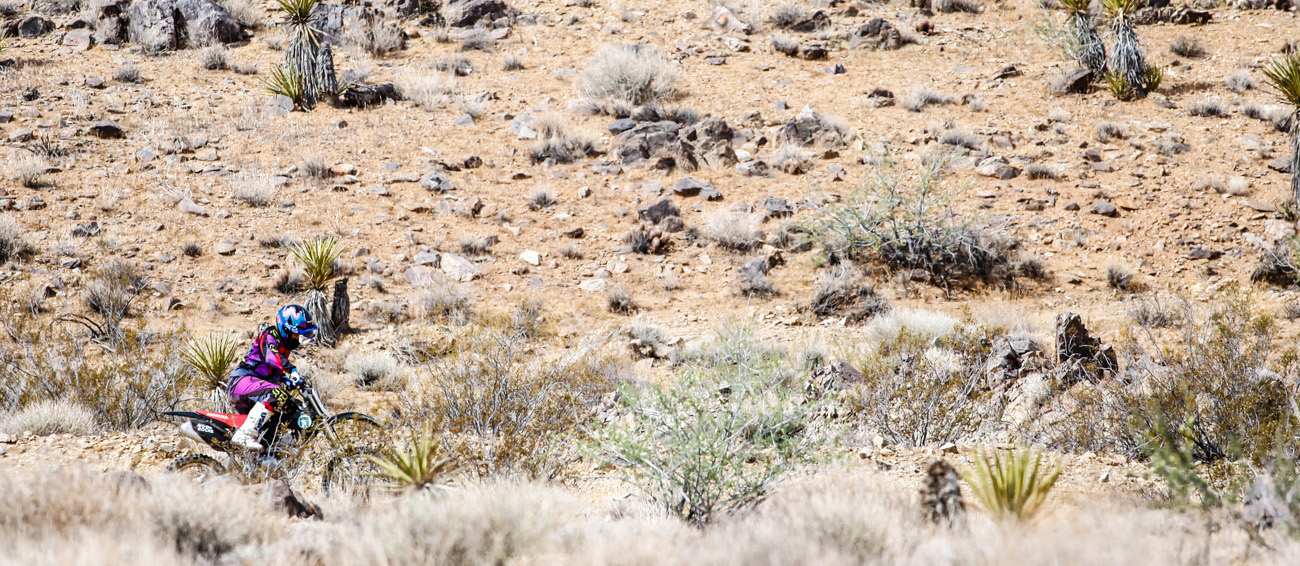 Follow K-Rad on instagram @k__rad.
Photographs copyright Guy Gia Mokia 2015 (instagram @guymokia).
Similar:
Posted on July 20, 2015 in News & Features by Alicia Mariah Elfving