Kayla Bentley: 13 y/o Mad For Motorcycles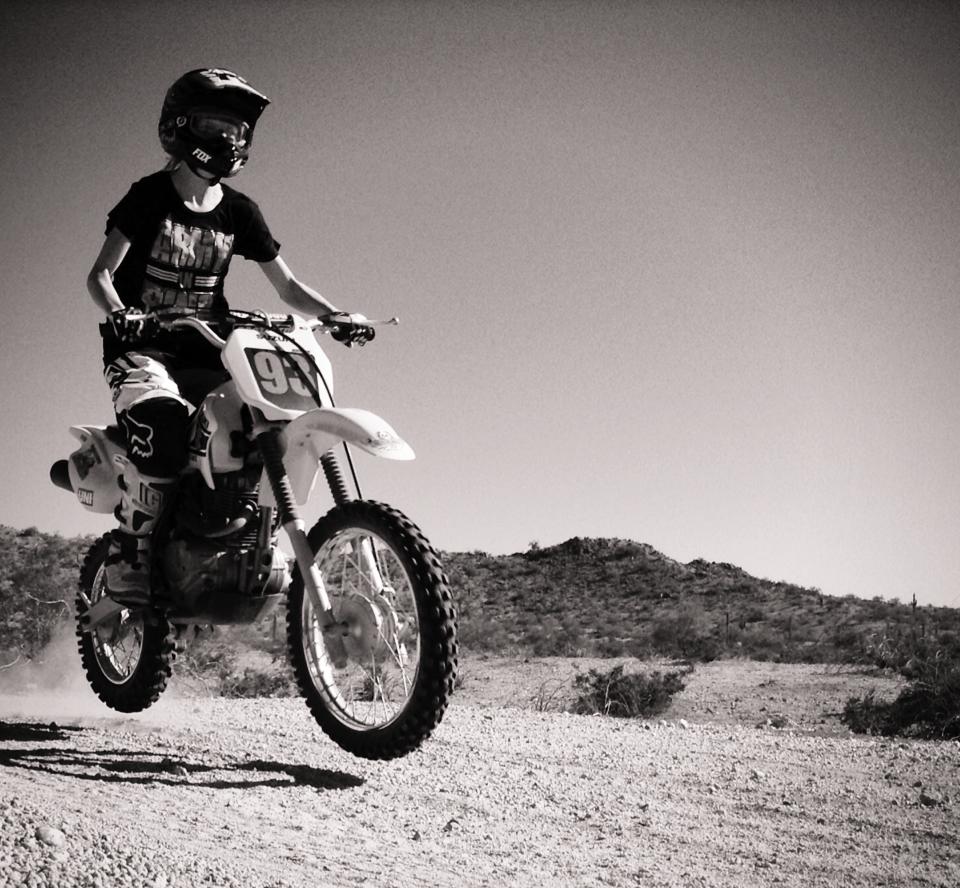 Kayla Bentley, 13, won a facebook contest on Shelina Moreda's racing page to attend the Fast Girlz Dirt Skills Camp!
As many other motorcycle loving ladies can identify with, Kayla has been into horses for much of her life. Recently she's upped her horsepower and is gaining skills riding in dirt, especially after attending the She'z racing school. I asked if she'd like to share her story with ML readers, and she sent me some photos and her story.
"Hello! My name is Kayla Bentley, I'm 13 years old and I live in Buckeye, Arizona. When I was two years old I started riding horses all the way until I was 12. My brother and my dad rode motorcycles, and my dad wanted be to try out an old Honda CT 90. So why not? I started riding on it and kept getting better, falling in love with the 90. After many falls from riding over rocks and bumps, my aunt, Lori Bentley Law (author of the Motordolls book), sent me an email about a girls camp. I looked it up, and it was held by famous racer Shelina Moreda. My Mom said if I could raise up enough money to go all the way to Petaluma, California, I could go. We'll turns out I won the scholarship to the camp, with over 200 likes on a pic of me on the CT 90 with a batman cape! My Mom and Dad were like, "oh no… what did Lori get us into this time?" I managed to wash cars and do other jobs to raise money for the gas and food."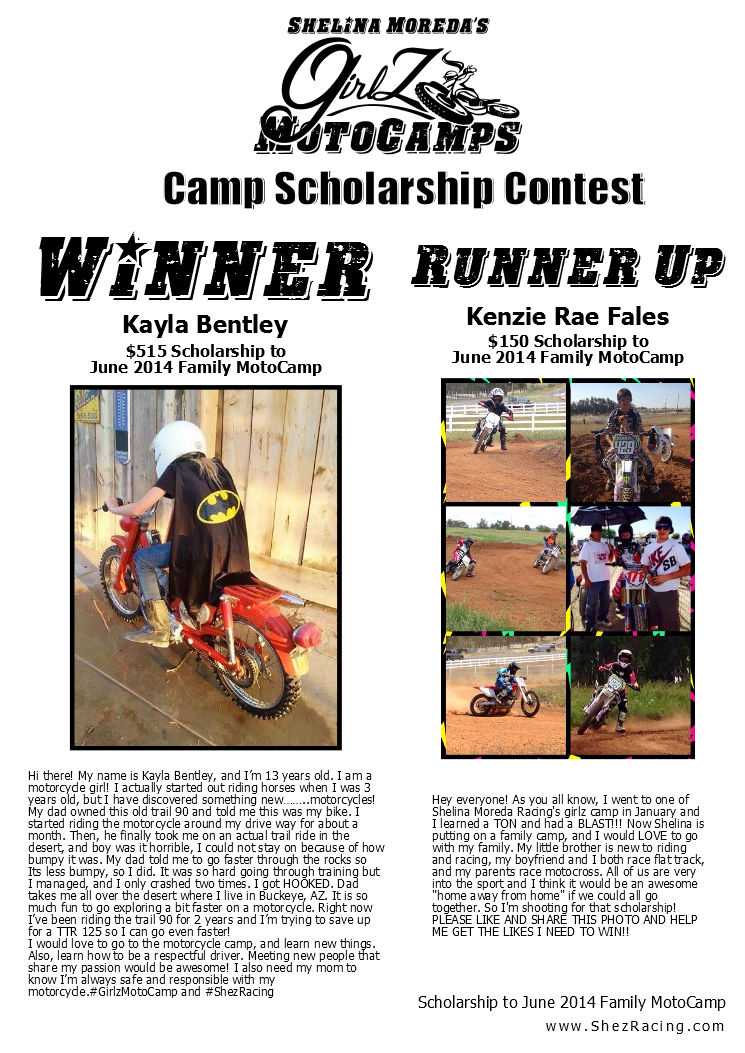 "After we arrived and I met all of the people, super nice people too, I found out that my roommate was Roxanne Marie Ralph- she also helped me around the campus! When I first got on a TTR 125 at the camp it felt weird. I believe I fell once in the grass, then once when we were timing eachother. I also got to ride the CRF 125, but I like the TTR's better. I learned so much stuff at the camp, I learned how to shift gears with out clutch, hold one handed, lubricate and change chain… got a little idea on jumping, put foot down when coming around corner, and much much more! Shelina, Olivia, Sharon, Heather, and my aunt Lori, were the best role models in the world! I couldn't of asked for a better way to learn how to ride a dirtbike! When I arrived home after the camp it took me about two months to save money to get my own, and it's a yellow DRZ 125 with small wheels. I ride about twice a day! I will never forget those people that helped me, and I hope I can get to go soon again."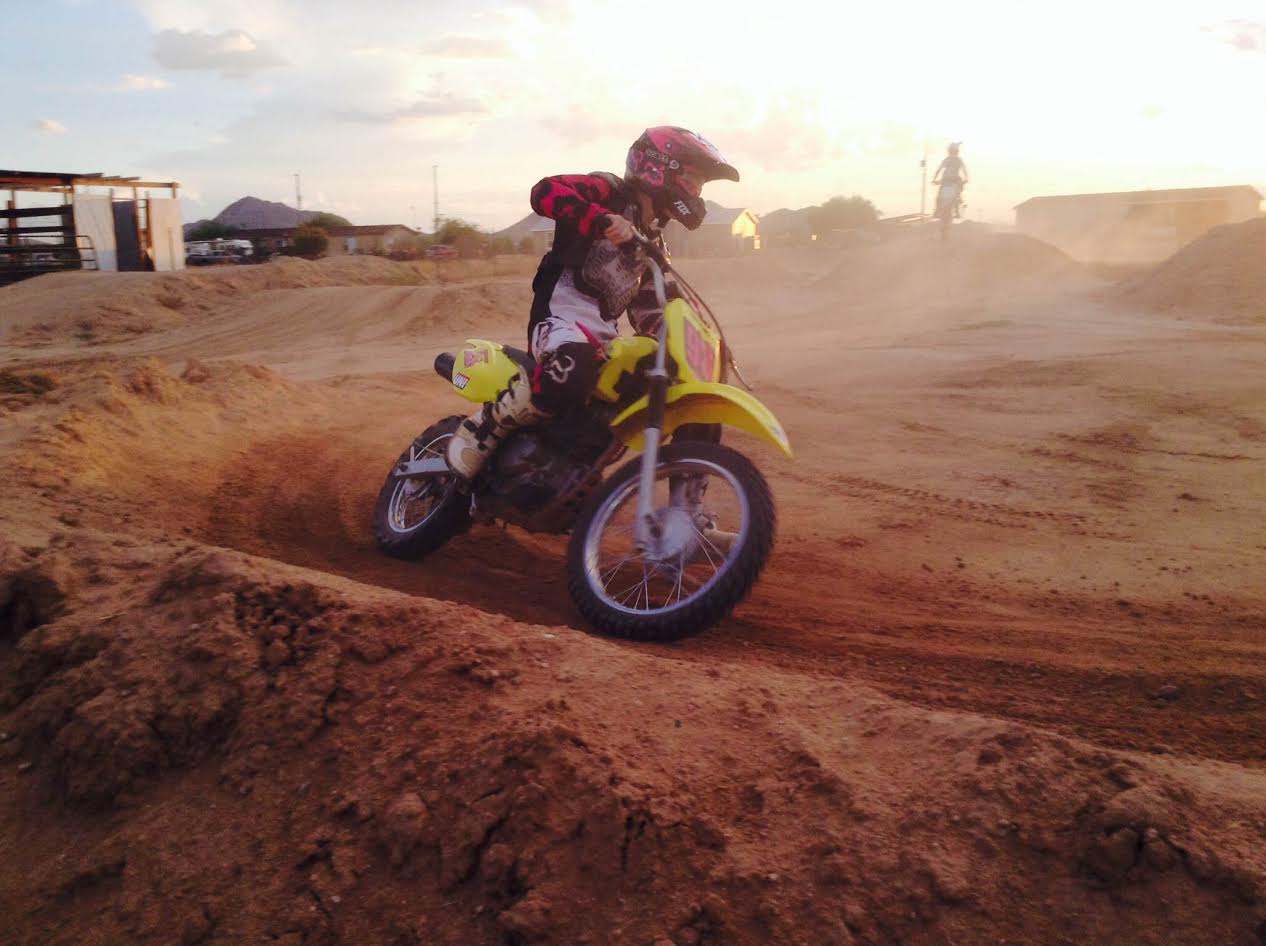 Kayla is part of the growing number of women riders, who are starting younger and younger, gaining the riding skills and bike control they need to kick serious racing tail a little later in life. As more and more role models appear in the motorcycle industry, more young girls are deciding getting dirty can be more fun than getting dolled up. Motorcycle girls are cool.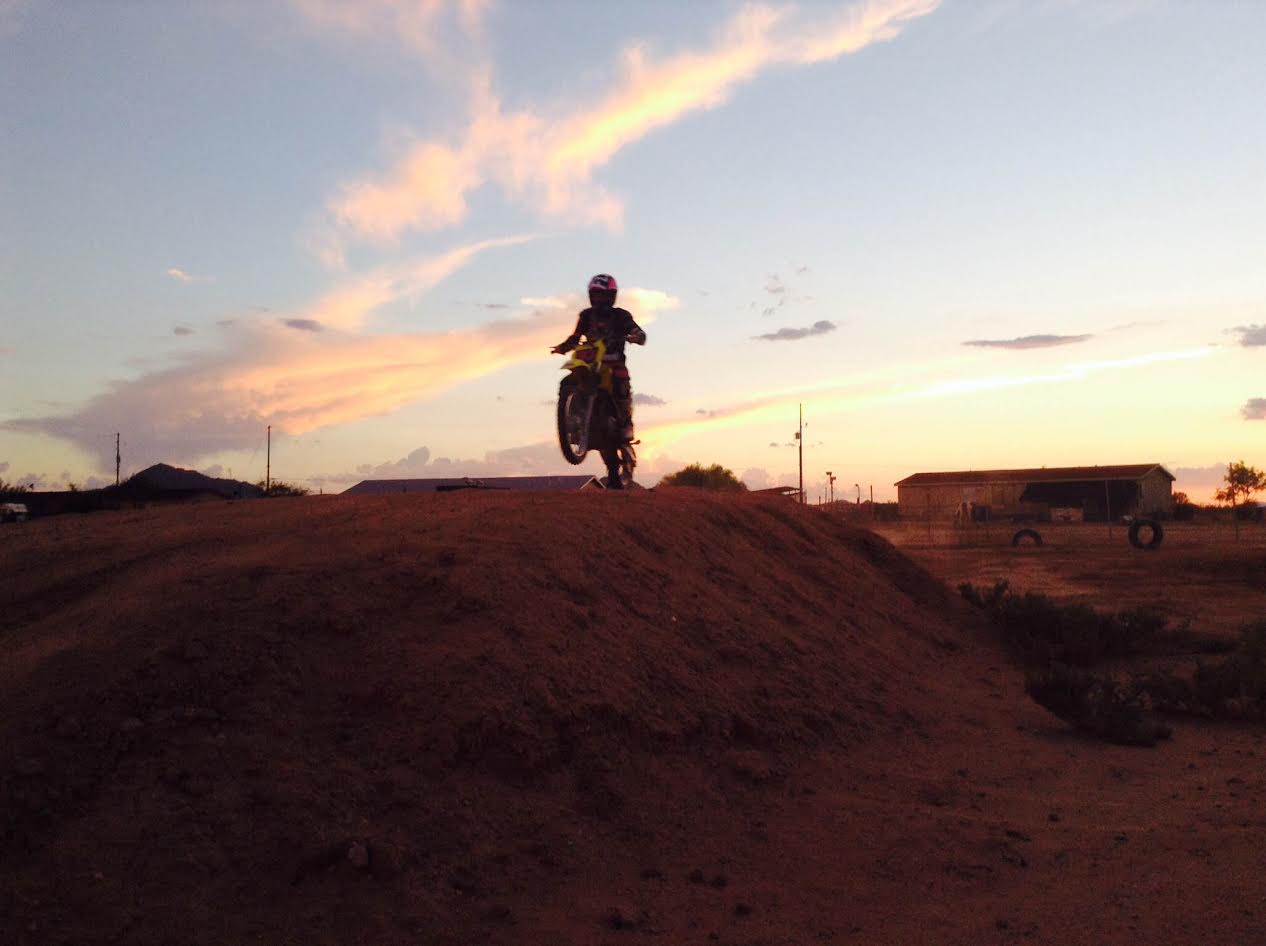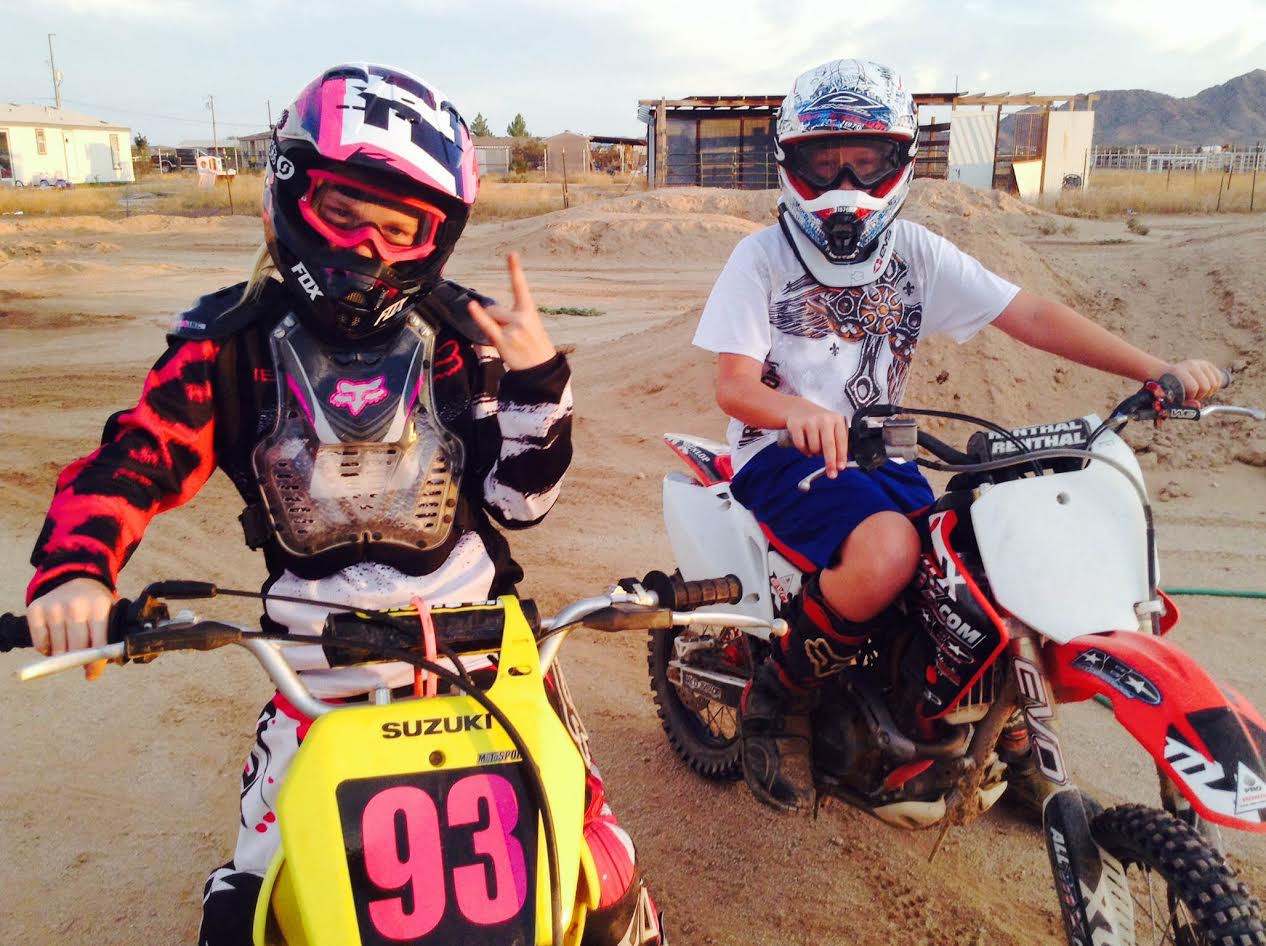 Have a daughter or youngin'? You can visit the She'z Racing website for info on their riding schools and camps, as well as details on their school at Indy this weekend (Oct 24-26).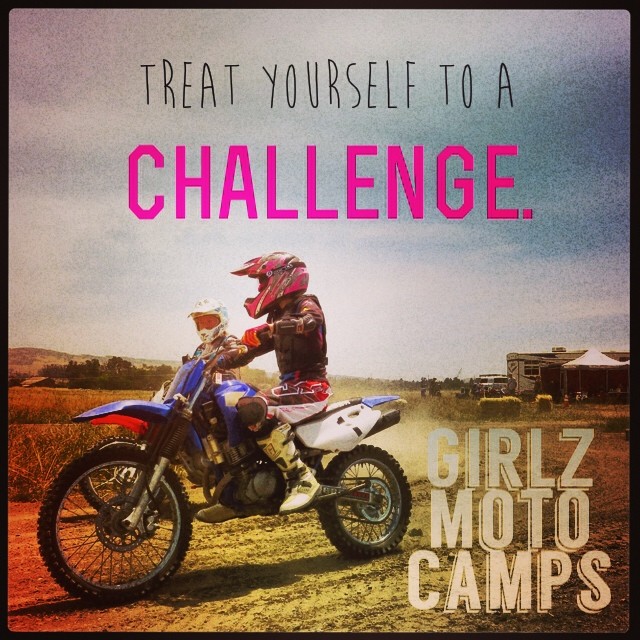 Posted on October 21, 2014 in MotoLadies, News & Features by Alicia Mariah Elfving