Adventure Hungry Kinga Tanajewska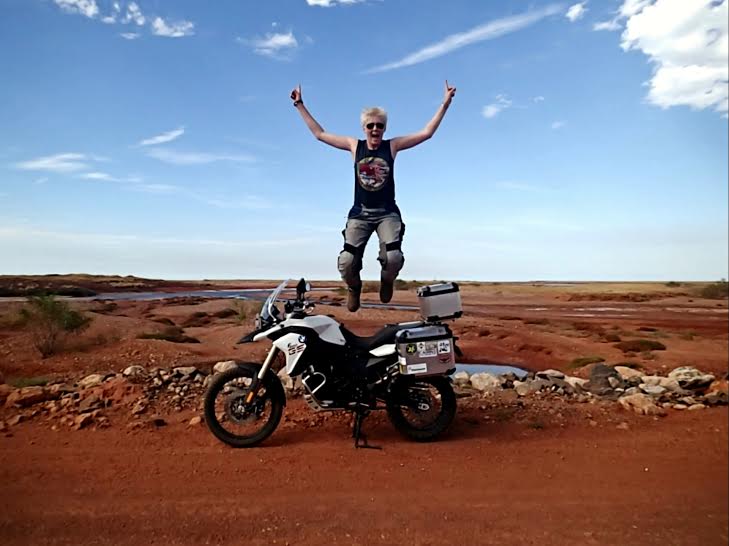 Kinga was into street bikes since her teens, but in recent years has become a huge fan of adventure motorcycling and the awesome ability it gives you to see the world. She recognizes two wheels are better than four in the world of travel, "As we all know riding is the best way to explore any country." Recently she made a dream of hers come true… riding around Australia all by her lonesome.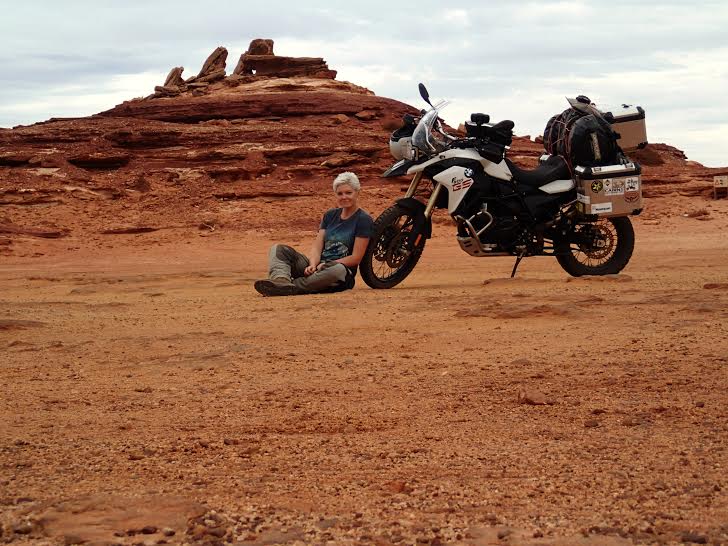 "My name is Kinga Tanajewska and motorbikes have been my passion since my teens. I've mostly ridden road bikes, but since I moved from Poland to Australia I've acquired a taste for adventure riding. I've recently completed my life long dream of a solo ride around Australia. I used the ride to raise funds and awareness for The Shepherd Centre, a terrific organisation who 'give deaf children a voice' by helping them learn how to listen and speak.

The ride around Australia was on a BMW F800GS, and split into two stages: first, I left Sydney and went counter-clockwise, through Queensland and the Northern Territory before stopping at Port Hedland (9500 km). I then worked in WA for 6 months, and then hit the road again for the rest of the trip: from Western Australia to South Australia, then through Victoria and back home to Sydney (8500 km)."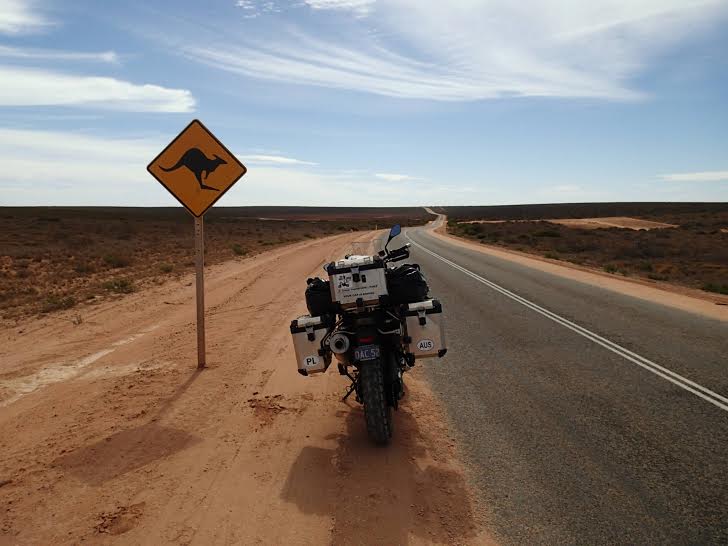 "Riding through remote parts of Australia, where the only signs of civilization are petrol stations every 300km or so, was an amazing and eye-opening experience. I saw unique wildlife, stunning, untouched landscapes, and starry nights that stretched from horizon to horizon, and found that, despite not having any company, you somehow don't get lonely or ever feel alone. Completing this adventure has only made me thirsty for me!"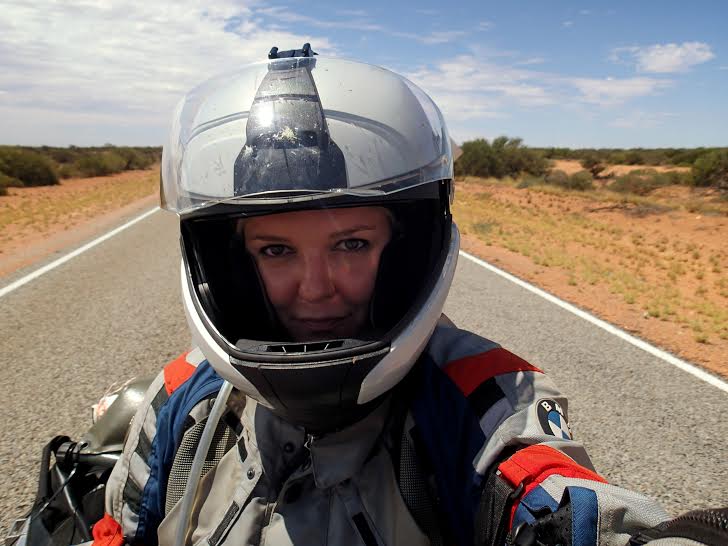 Follow Kinga on her blog (onherbike.com) and Facebook (facebook.com/onherbike) to keep up to date with her latest travels.
Posted on August 17, 2014 in MotoLadies, News & Features by Alicia Mariah Elfving