The Ladies Who Ride 2015 Calendar Is Here!

Very exciting, the first annual MotoLady calendar is available just in time for holiday shopping!
It's a biggun, over 16 inches tall and 11 inches wide, with sharp beautiful prints- that's 12 months of awesome photos of real ladies who ride. From vintage bikes to modern superbikes, salt flat racers to dusty desert burnouts.
This wall calendar has been a long time in the making, almost four years in fact! Each photograph was taken by Alicia throughout the motorcycle adventures and events she's had the good fortune to experience.
Here's a look at the inside pages, including photographs of Leah Petersen (LeahStunts), Lanakila MacNaughton (Womens Moto Exhibit), Alicia Mariah Elfving (MotoLady),  Emily George (See See), and more.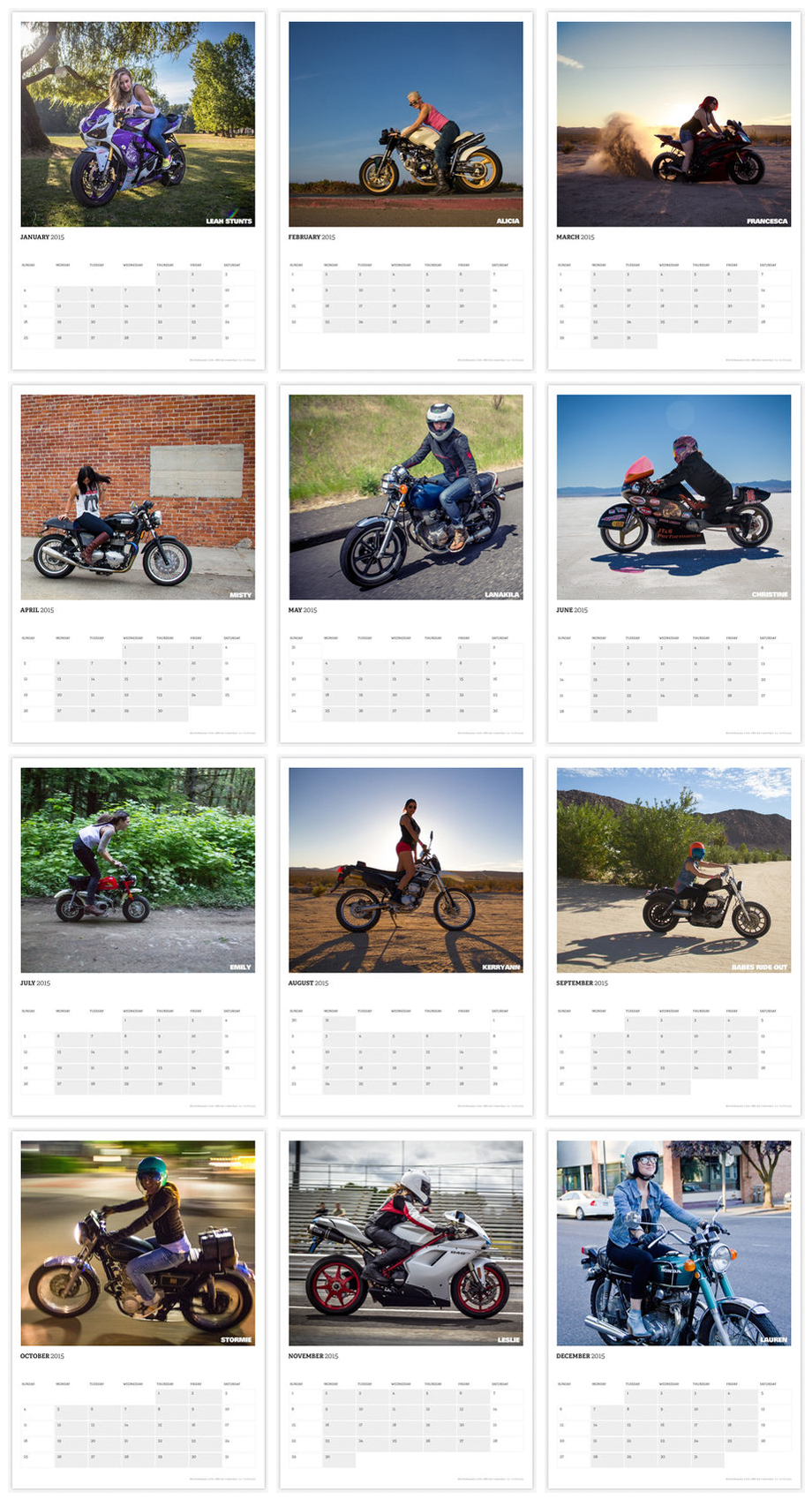 The Ladies Who Ride calendars are available in the MotoLady shop for $27 plus shipping- pick one up before the new year!
All photos by Alicia Mariah Elfving, copyright themotolady.com 2014.
Posted on November 25, 2014 in Blog, MotoLadies by Alicia Mariah Elfving