Last Minute Valentine's Day Gestures for Motorcyclists
Are you one of those lucky folks who rides motorcycles and also dates someone who shares the same passion? Did you neglect to shop for Valentine's Day? Or perhaps you're stretched a little thin right now and need a cost-free gesture? Here's a variety of options depending on your last minute V-Day needs.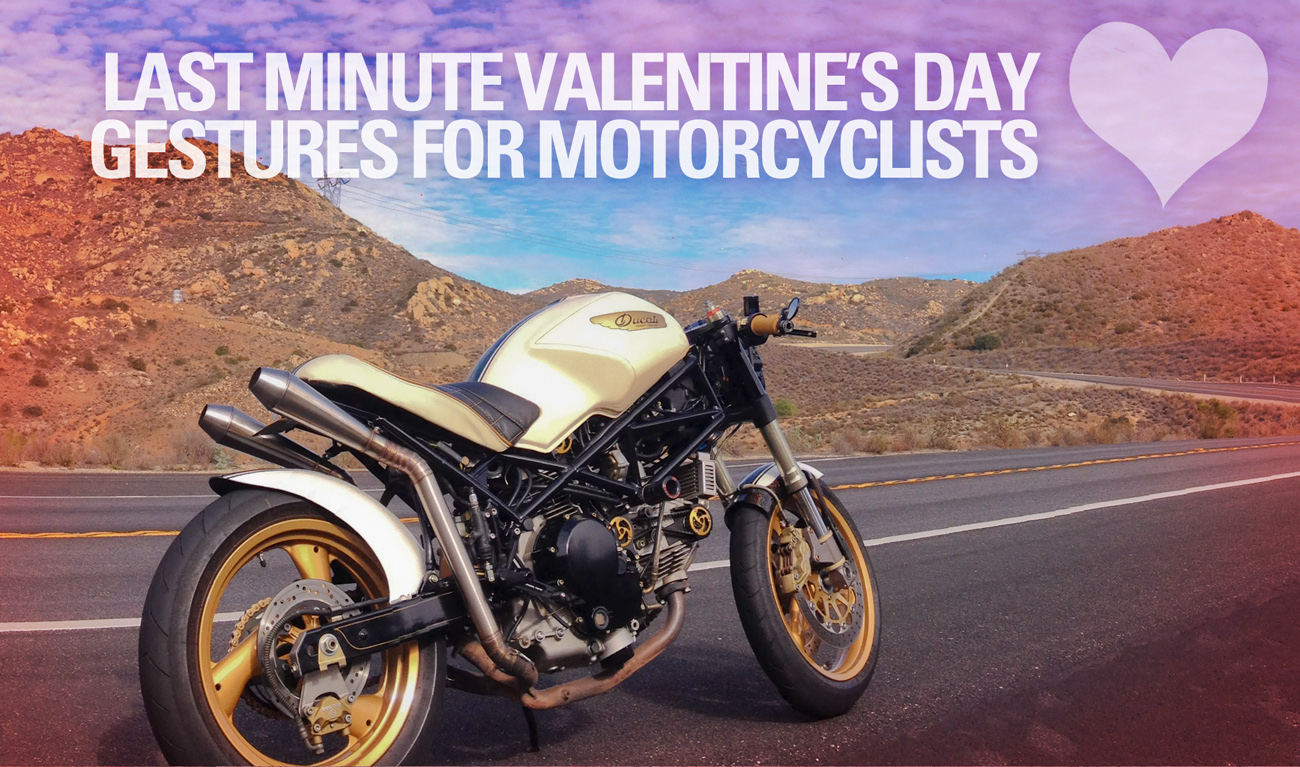 1. Go wash/polish/detail your mate's bike!
I'll bet there's a few areas that could use some lovin'. There are tons of great cleaning compounds available at your local auto parts store like AutoZone. I picked this one up (and the huge pile of chamois cloths to clean Pandora up after the great ice prison incident and it worked very well. It doesn't take long to spruce up some road worn areas- give their bike some love to show you love them, too. Or like them a lot… ya know, whatever.
2. Change their oil. 
Don't do this unless you know what you're doing… we don't want them to have an issue after-the-fact and have a last minute gesture turn into the gift that keeps on giving with runnability issues later.
3. Lube their chain (if you know what I mean). 
Seriously though, go buy them some nice chain lube and cleaner at your local motorcycle shop (or Cycle Gear) and clean off the road grime. Throw some lubricant on it and voila, you did something we all like to put off.
4. Giiiiift caaaaards! 
There's still time to go get a gift card to their favorite service shop (in case you don't want to or don't feel comfortable doing any of that stuff yourself). Worst case, you could even get one online from a place like RevZilla, Biltwell, Dime City Cycles, or Lowbrow. Many of these guys have e-certificate style delivery options.
☣
Posted on February 14, 2014 in Blog by Alicia Mariah Elfving