Lorenzo Buratti's Amazing Motorcycle Decor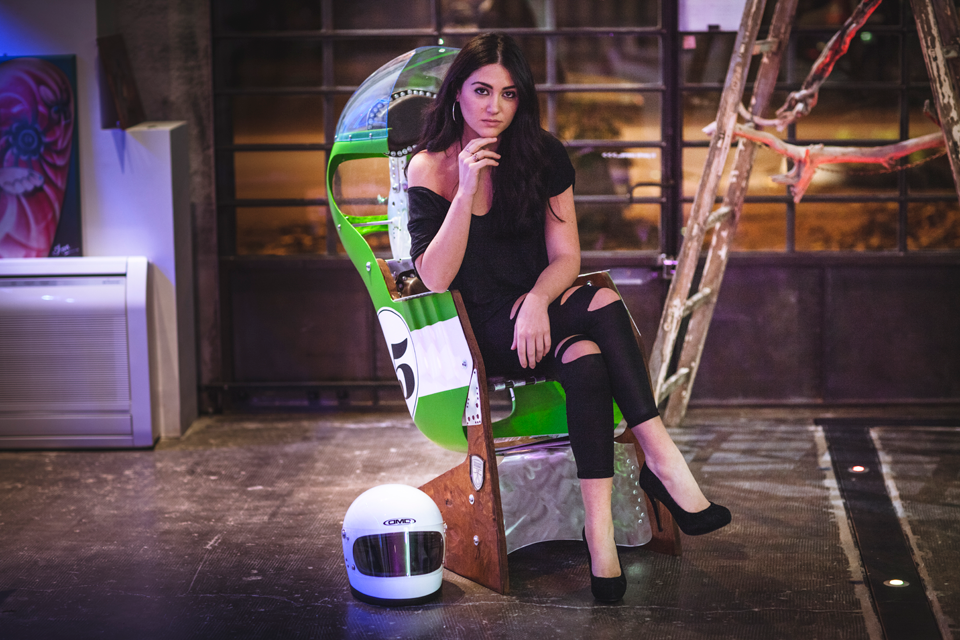 I first came upon Lorenzo Buratti's work a few years ago when I was looking for Monster Project inspiration. His motorcycle builds were all over the place, often without credit back to source as happens often on the internet. Someone tagged him in the facebook post featuring his work, and ta-da… the mystery was solved. Since then I've become familiar with his amazing motorcycle decor designs- they're both retro and modern, classical but very unique. Proving yet again the Italians really know how to make something look good.
Lorenzo combines both metals and wood in many of his designs, adding a little flair any motorhead would appreciate. His motorcycle chairs are simply awesome- incorporating race plastics into a comfortable lounge chair, complete with under-seat magazine and book storage.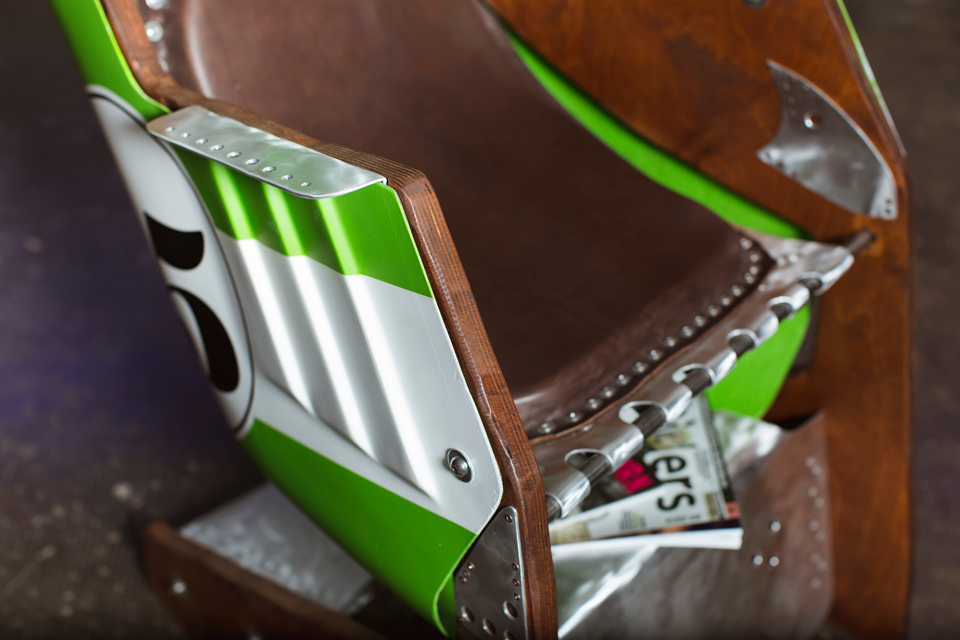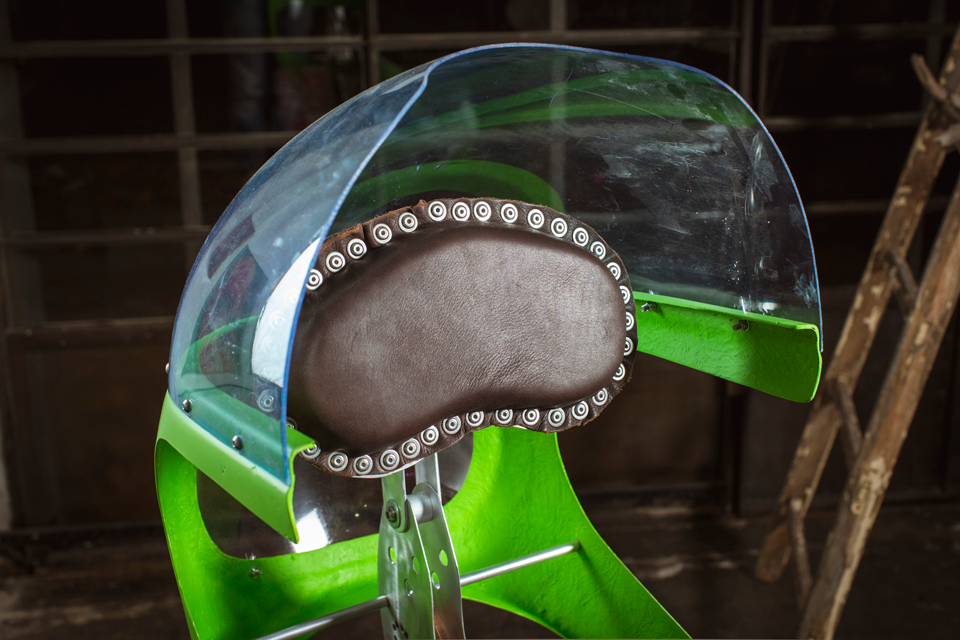 Or perhaps you prefer something a little more traditional? Try the "Rockin' Chair".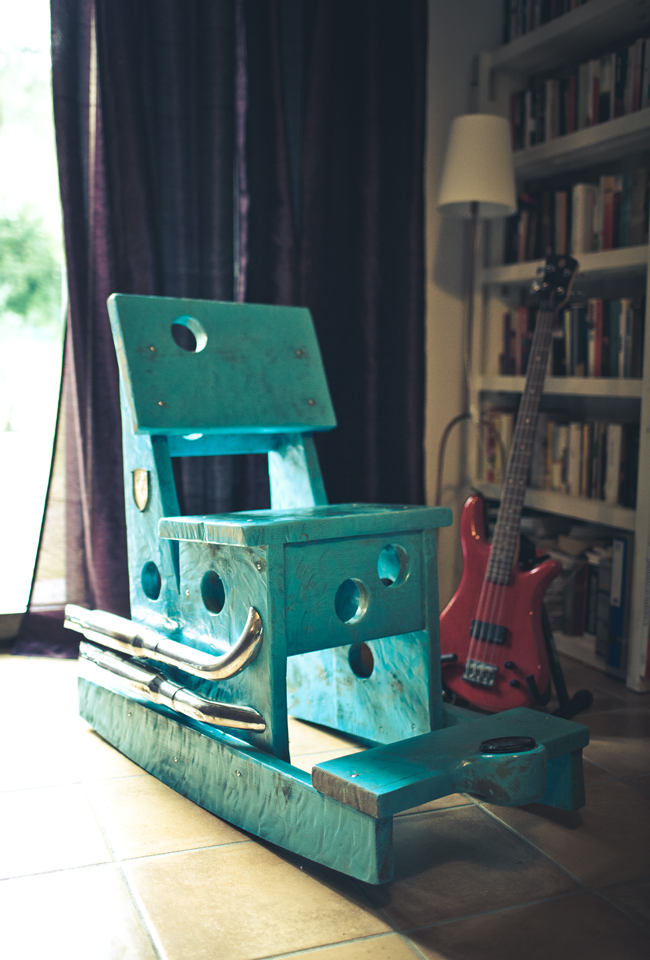 Or the "Rock n Ride" chair.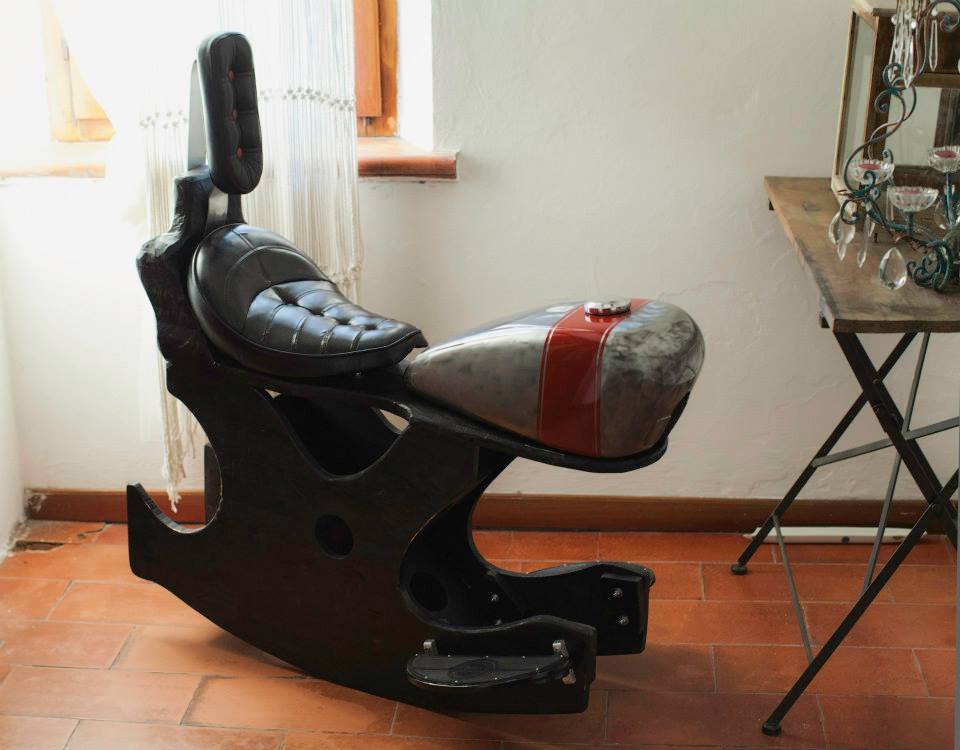 Perhaps you'd like to receive your mail in style with this Honda motorcycle tank mailbox.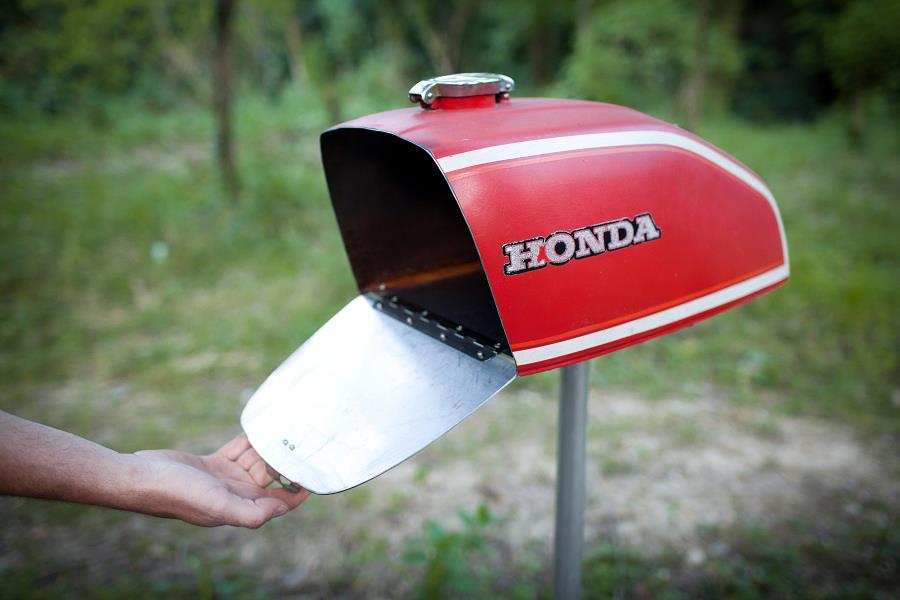 Or light up a workspace with a really classy motorcycle headlight desk lamp, of which he has many designs.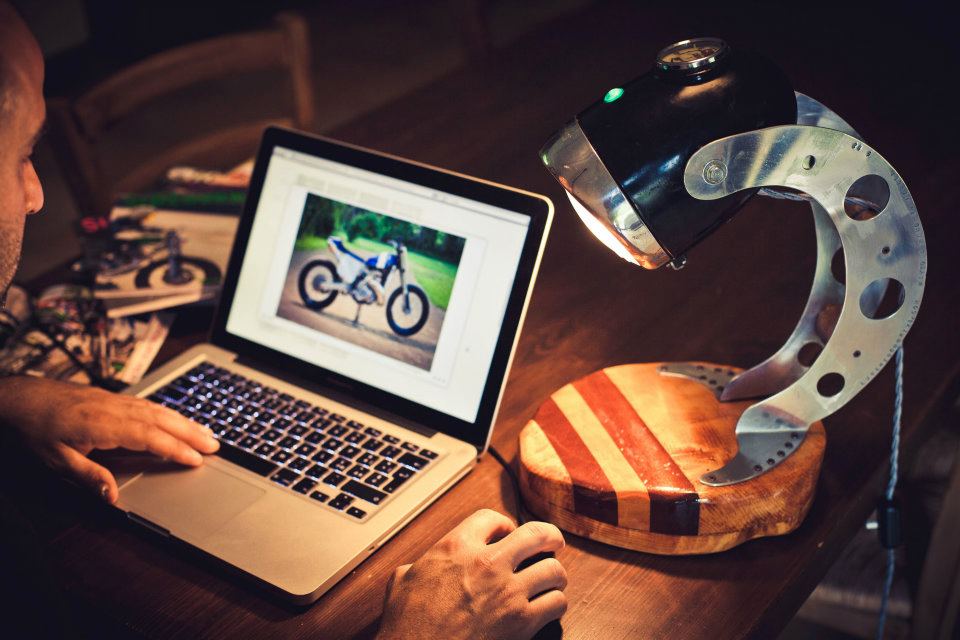 Did you want to add a bookshelf to your moto lamp? This one is metal, wood, and made from an old school Harley headlight.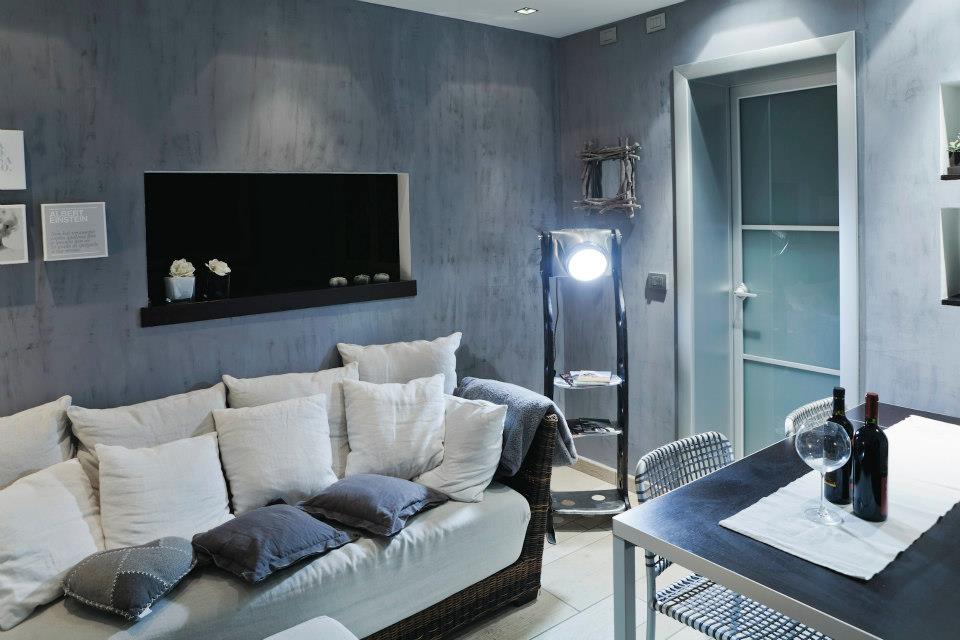 His lounge tables are low slung, stained bright colors, and feature gauge clusters frenched into the wood. This would be a cool way to memorialize an old love, lost to the rust king, road demons, or whatever. I could totally see my old Monster gauge sitting in a table in my living room!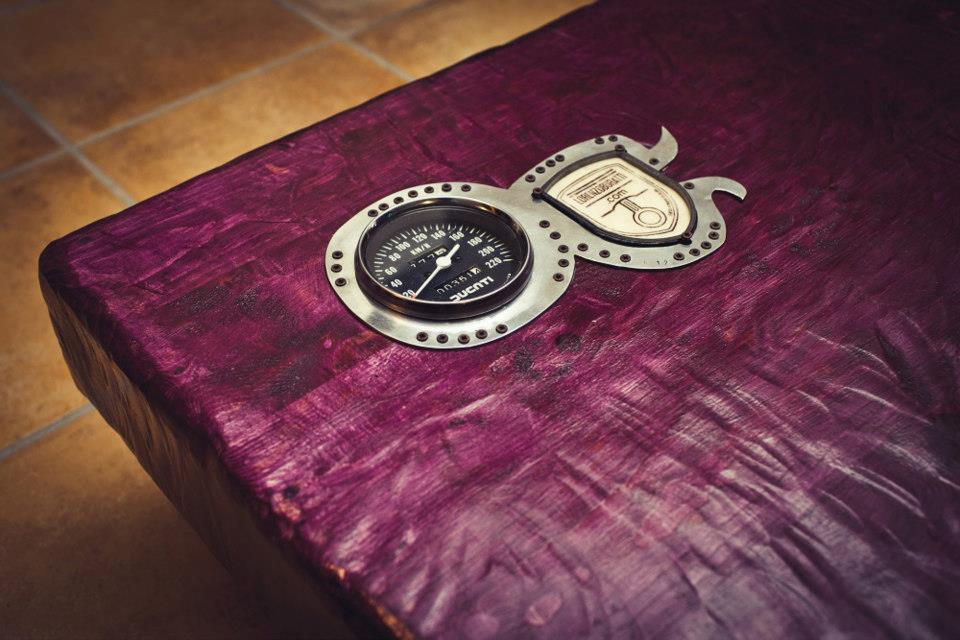 And lastly, his Ducati workstation isn't something you see every day.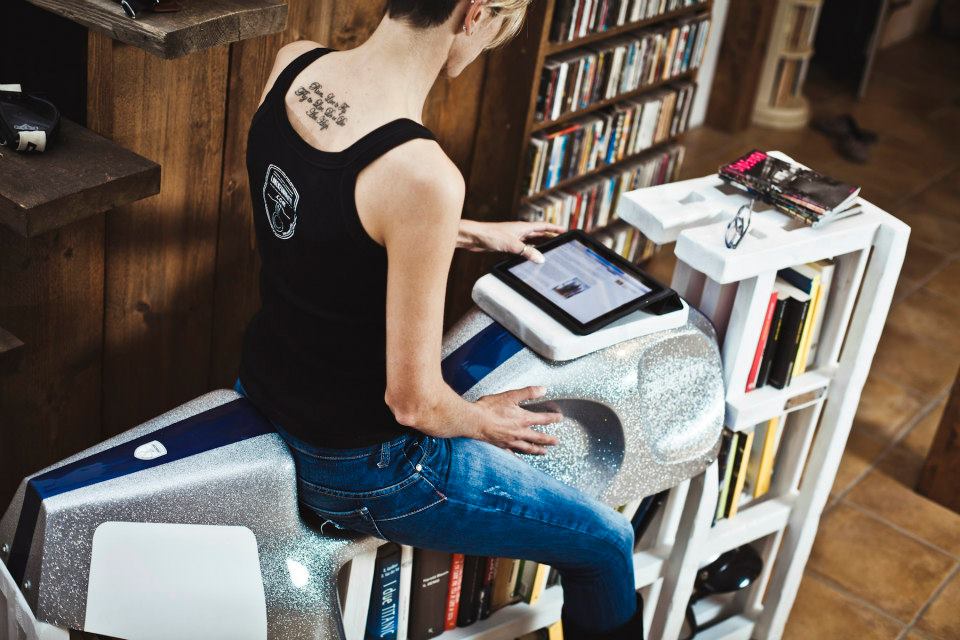 Lorenzo says he makes "one off wood furniture for motorcycle lovers" and it usually takes a few months to dream up and finish something for a customer.
Take a look at his website LorenzoBuratti.com for more good stuff.
Posted on November 5, 2014 in News & Features by Alicia Mariah Elfving