Monster Project Tank Gold Body Line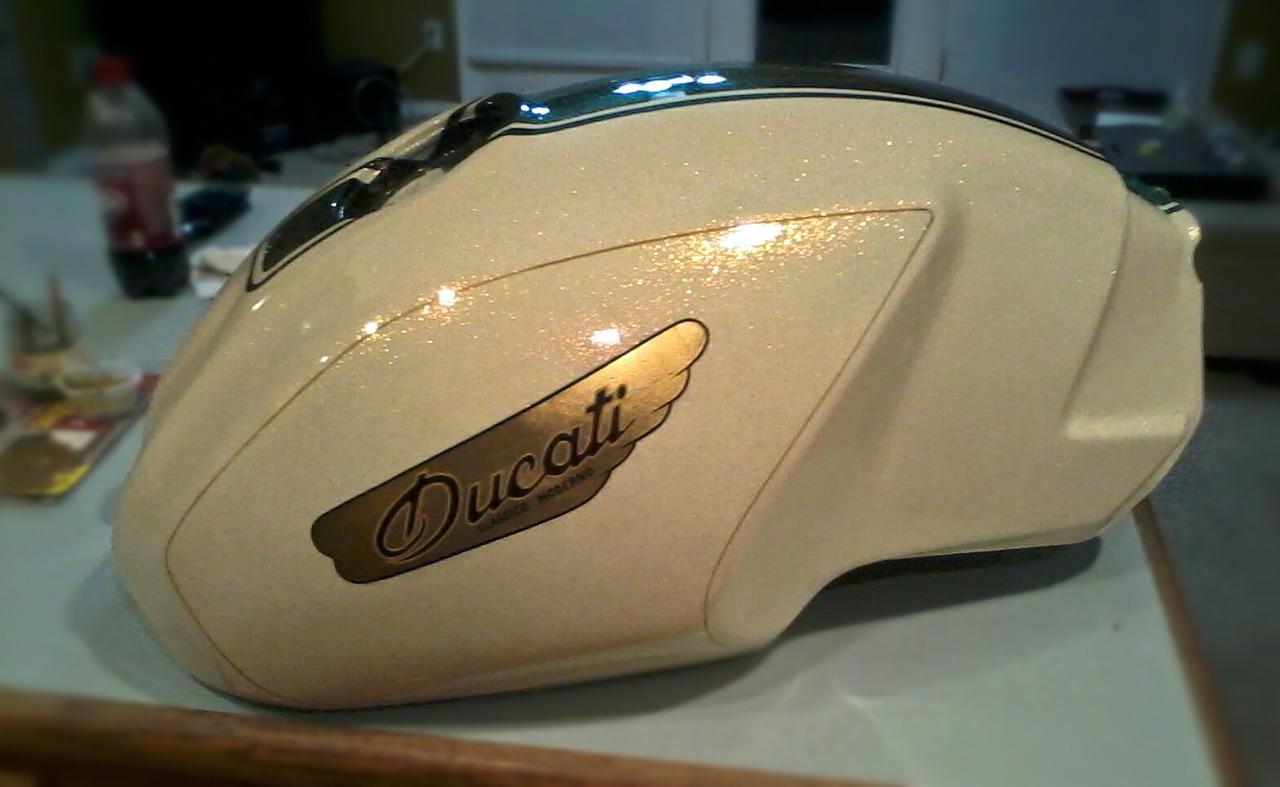 Jeff Wolf strikes again! There are benefits to letting the right artist have some artistic reign over their part of a project. I told Jeff generally what I wanted on my Monster Tank- he texted me last night to ask how I felt about a gold line around the body line of the tank where the logo sits. I figured I knew what he meant and told him to go for it. Then he sent me this. Drool.
The text added in the logo says "Classico Moderno" after the style I am going for with this build.
Posted on October 29, 2012 in Blog, Motorcycles by Alicia Mariah Elfving