Monster Project Steering Stops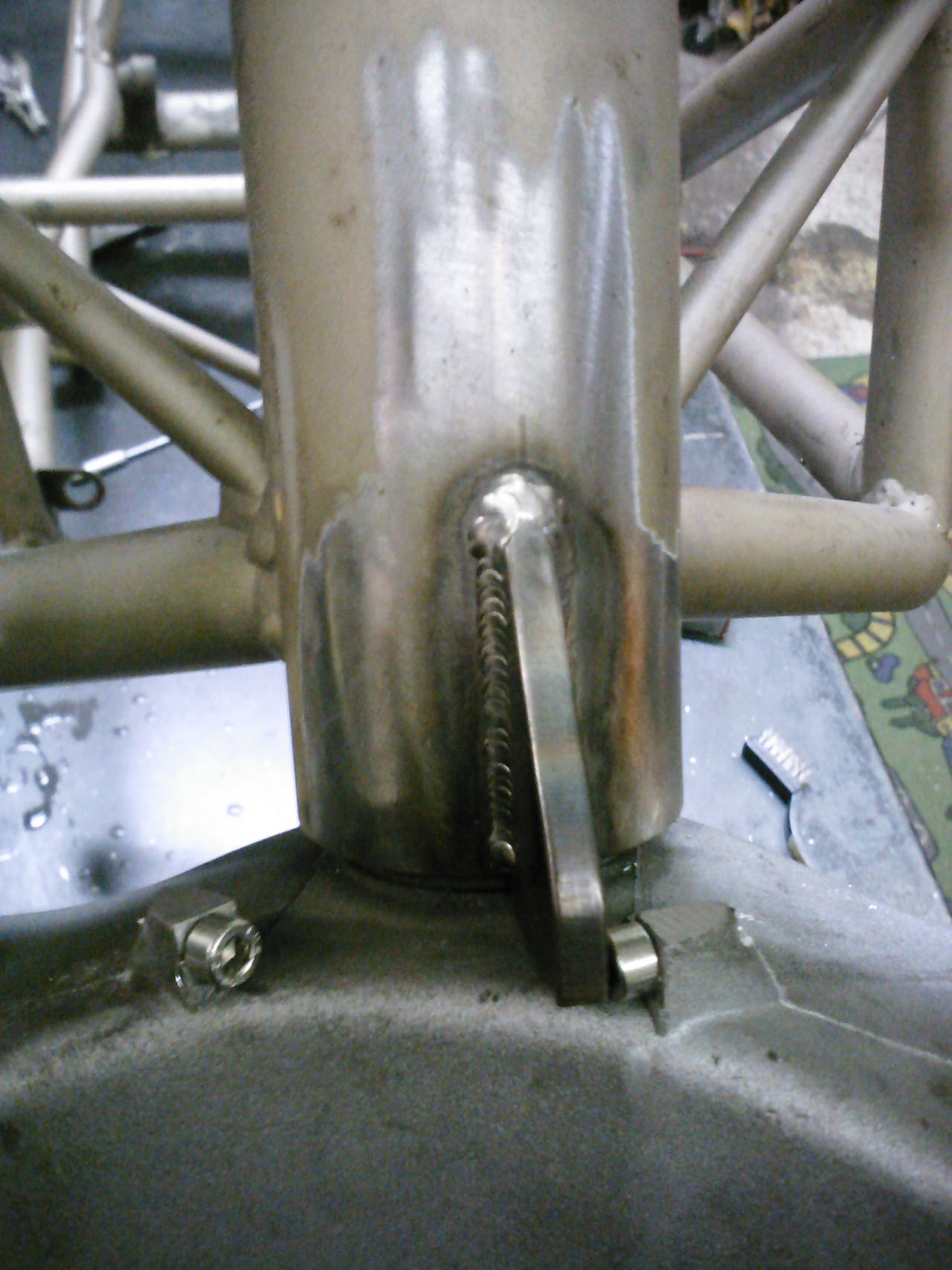 THE TIME HAS COME. Monster project update… one of the happiest in a long time! The new steering stop is in place, and it's adjustable. Mind boggling, I know. Now, my frame is done. T-Minus a few days until powder coat. Then I get to reassemble! Yee-haw!
Welding by Heath Knapp (Heathen Werks) with some logistics help from Will Jones (Poor Bastard Cycle Works)… thank you both for your help.
Posted on March 31, 2012 in Blog, Motorcycles by Alicia Mariah Elfving