Motorcycle Engagement Photos with Jessica & Travis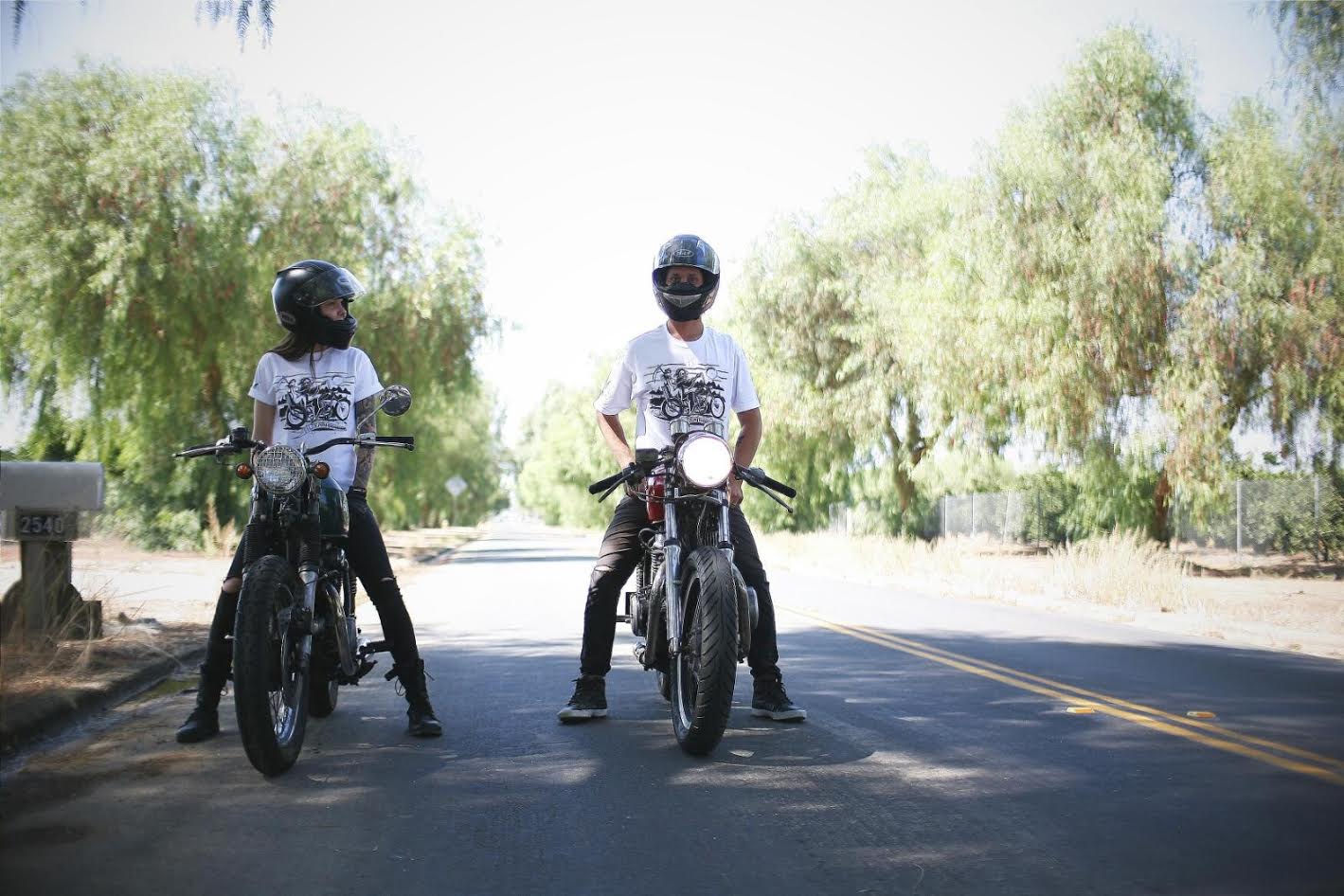 Recently, my buddies Travis & Jessica eloped to Ireland and got hitched. Before hand, they took some adorable motorcycle engagement photos.
Their bikes, both vintage Hondas they built themselves, have different styles but match perfectly (just like Travis and Jessica). His, a 1980 CM400, and hers, a1968 CB350. The photos were taken by their friend Michael Gausselin (@thecafeclassic), sporting their matching "Til Death Do Us Part" shirts from Rusty Butcher. They even got matching wedding tattoos by Kevin Richart, a highschool friend who's known them since the beginning of their romance Sophomore year. They're going on eight years together now.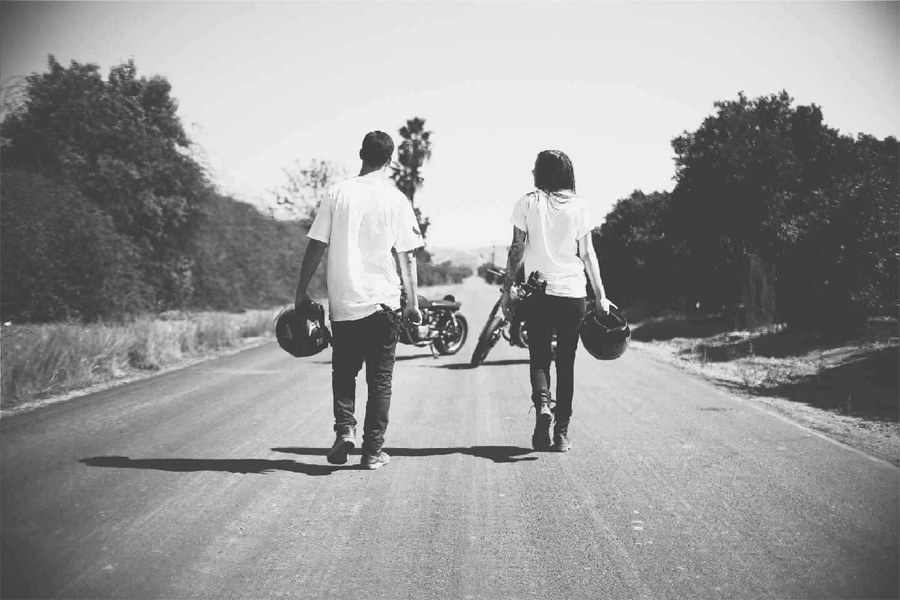 "You meet the nicest people on a Honda."
Their wedding, which took place at Kinnitty Castle in the middle of Ireland, was very small (just them and photographers) and an awesome getaway.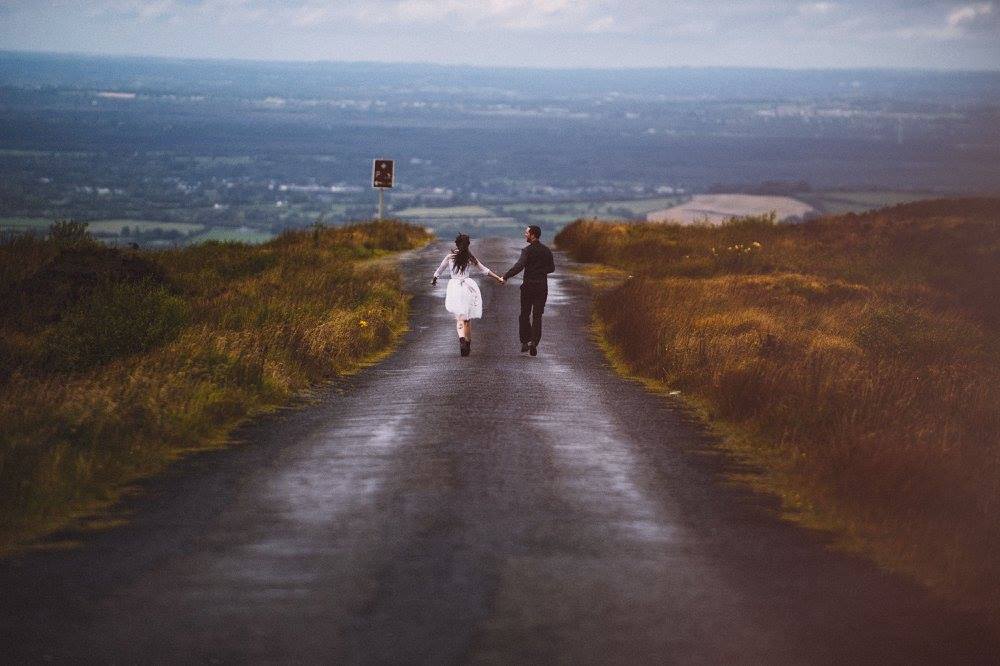 You can follow Jessica @legendofjessica on instagram, and Travis @travisdionne. Go back and check out the post featuring Jessica's self build 1968 CB350.
related: 
Posted on October 16, 2015 in MotoLadies, News & Features by Alicia Mariah Elfving