Motorcycle Mechanic Barbies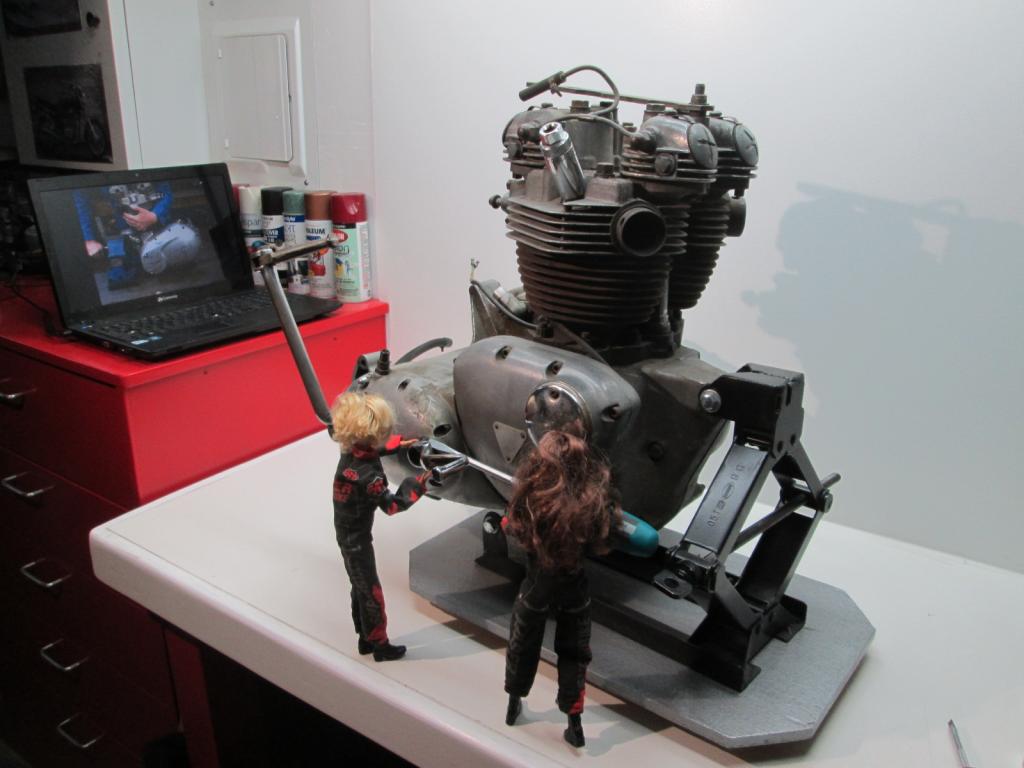 Barbie has a bad rap, and it's no wonder why. Her constantly and completely pink, frilly outfits and princess lifestyle get old. A lot of companies these days are trying to make toys for little girls that send a better message- one that says you can be and do more than walk around in crazy heels, ridiculous outfits, and drive red and pink cars.
But what if, at least, Barbie did something that took a little skill? ADVrider forum user JagLite had his team "TinyTech" do a rebuild on a Triumph TR6C engine. Ha!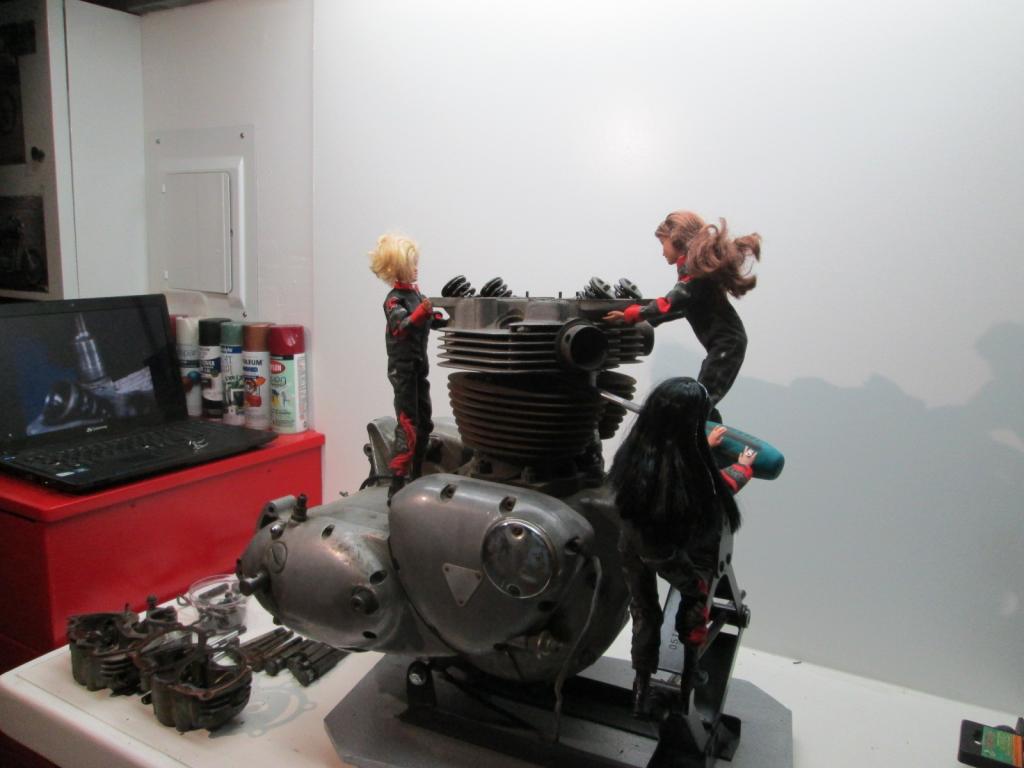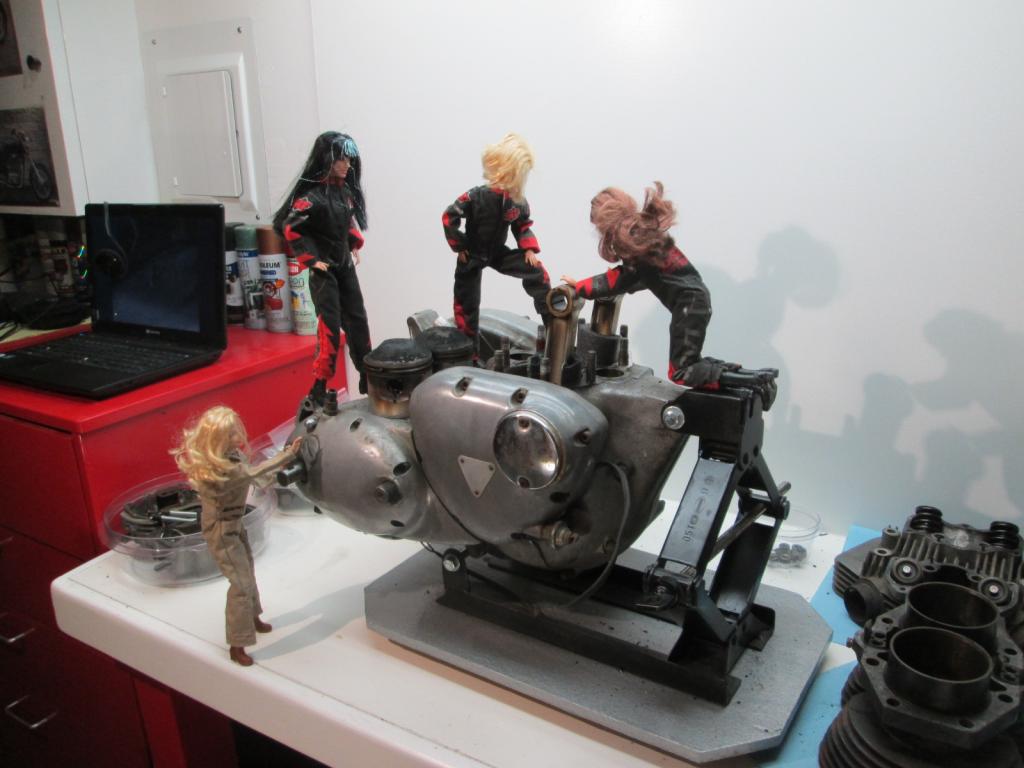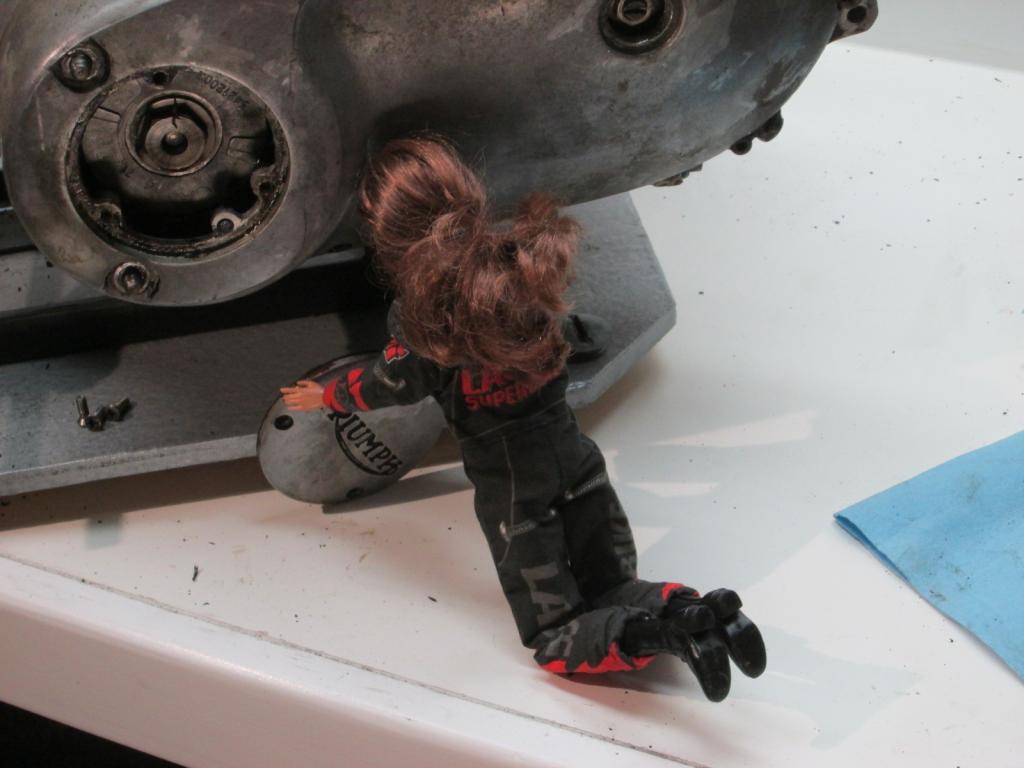 Posted on December 18, 2014 in News & Features by Alicia Mariah Elfving