Motorcycle Romance with Wes & Liz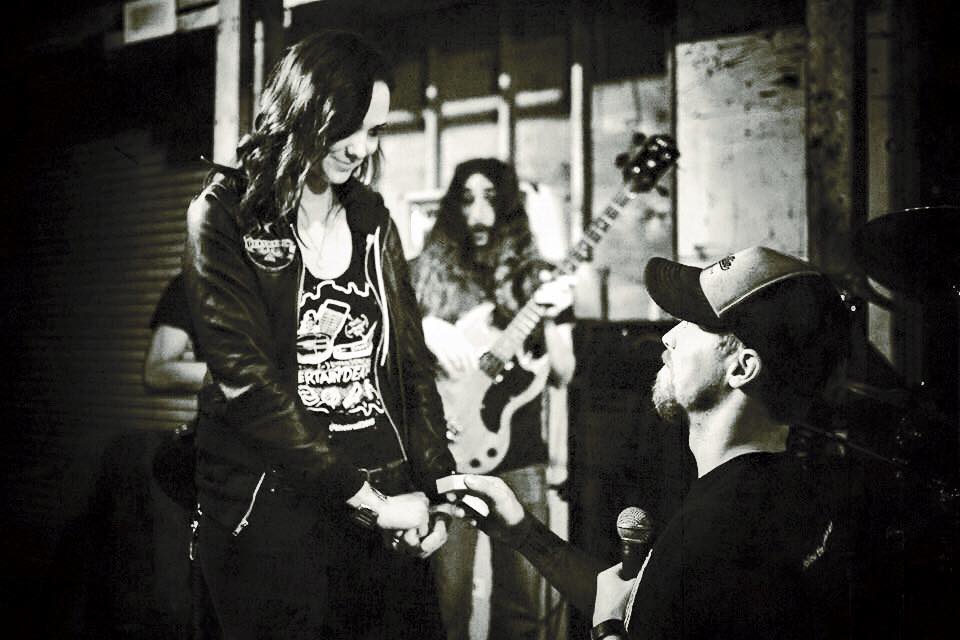 Recently Wesley Case (of Threepence) and Liz Horton travelled to Portland, Oregon for the sixth annual One Motorcycle Show.
While there, Wes proposed to Liz in front of many of their close friends… and a ton of strangers. On Friday night in front of everyone at the One Show, he got down on one knee and presented a hand made engagement ring made by Silver Piston. Of course, she said yes! A true story of motorcycle romance, Wes and Liz both say it was love at first sight. While they both share a deep love of motorcycles, they're also incredibly sweet people. I got to experience their awesomeness first hand when they attended the Quality Control show in January. They are a match made in heaven.
"British Customs (british-customs.com) invited us to come do a shoot as an engagement gift." So they got together on Triumph motorcycles decked out with British Customs parts and did a little photoshoot in the sun on the beach. These are not the final images, but behind the scene photographs.
"Brin (brinmorris.com, IG @thedeuk) had the amazing idea for this shot and the behind the scenes shot was taken by Jun Song (nostalgia-memoir.com, IG @nostalgia_memoir) and it's perfect!"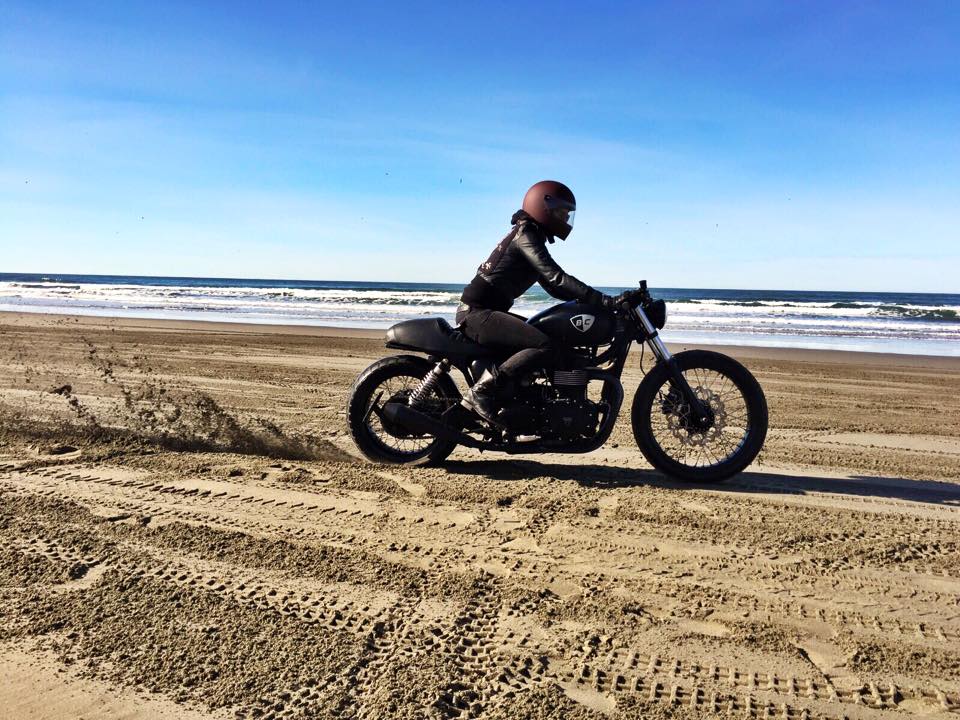 Oh, you probably want to see that ring from Silver Piston (silverpiston.com), right?
Stay tuned for the finished images from their awesome motorcycle engagement photoshoot!
Follow Wes on the Threepence facebook and instagram, and Liz on instagram @deathroddixie.
Posted on February 24, 2015 in MotoLadies, News & Features by Alicia Mariah Elfving