Submission Saturday: Laurie Marceau
Laurie Marceau, french Canadian, is a motorcycling woman who chose a whopper of a first bike… a CBR1000rr.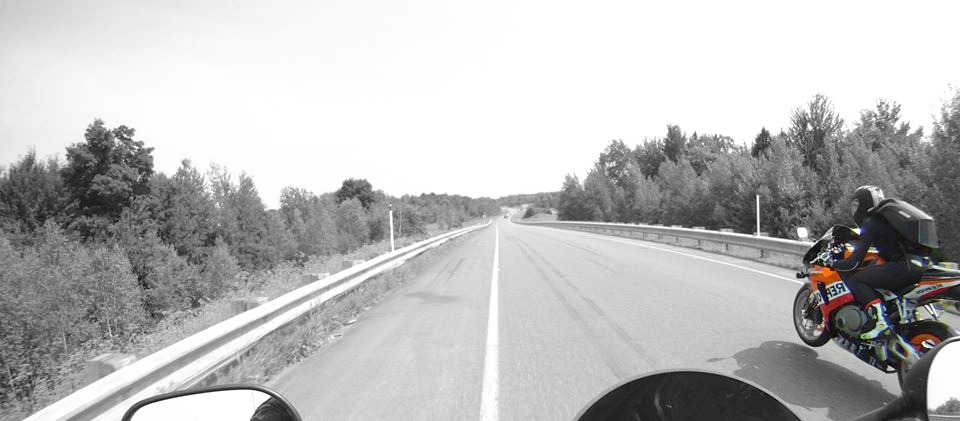 Here's what Laurie had to say about her photo submissions-
"I'm from Quebec, Canada, up north! It's my second summer that I'm riding (we can't ride in the winter here, obviously), and I love it. I try to do my own mechanic too, to save some money, and I have to say that I like getting my hands dirty! Learning new things is mandatory for me, because learning is what makes you a better person in the long term. Seeing you with your amazing Ducati is an inspiration for me.





So, here's a picture of me and my motorcycle, my CBR1000rr Repsol!"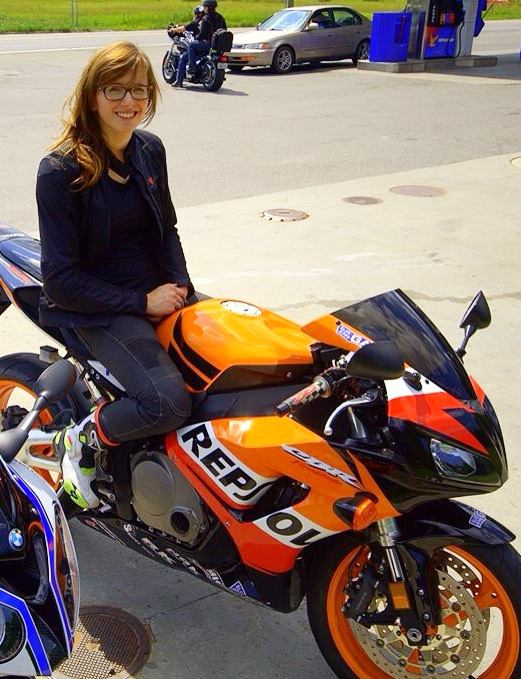 To head off inevitable comments about her liter bike being a poor first choice for a motorcycle, it depends on how you approach riding the machine. In my personal opinion, it is usually and most often a bad idea to buy a huge, powerful bike for your intro to motorcycling. However, it comes down to self control and respect of the vehicle and it's power. If you can't trust yourself to not crack the throttle wide open the moment you mount the seat, then do not buy a bike that can go 0-60mph is 2.5 seconds. I know a fair amount of women who went for a bigger bike straight off the bat and because of training and the level of care they take when riding their machine, they handle it just fine.
Bigger bikes for new riders does not always end in tragedy.
Be safe out there, everyone! And happy Saturday.
Posted on August 16, 2014 in MotoLadies by Alicia Mariah Elfving