20 y/o Pakistani Lady Rider Smashes Expectations Touring the Kashmir Belt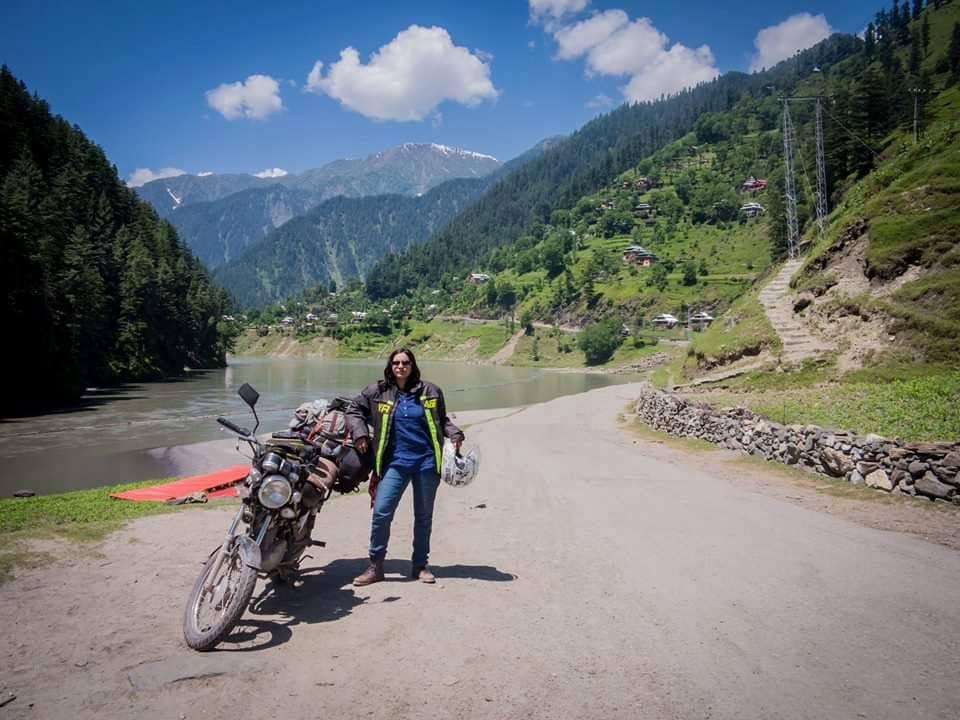 Riding motorcycles wherever, whenever we want- a freedom taken for granted by many. Zenith, a 20 year old Pakistani lady rider, recently smashed societal expectations heading out on a week long solo road trip in Northern Pakistan.
For many of us, riding is a hobby, a pass time, some of us may even consider it a passion. Most of us go about our daily business, rushing from here to there meeting this goal or deadline. Maybe we ride around to get to and from appointments, maybe we save it up for weekends or group rides. No matter how we chose to enjoy our riding or what kind of rider we are, all riders have a special place in their hearts, a high regard for the long distance rider.
Some of us have done it, some only dream of the day, but the reality is that it lurks in all of our minds. These riders are our heroes. The adversity, the conditions of the road, the weather, the saddle soreness, even under the best of circumstances, long distance riding is taxing, daring, the stuff dreams are made of. This week, we had the distinct privilege of being able to speak with an awe inspiring long distance rider, tackling some incredible terrain, under very interesting circumstances.
Zenith Irfan, a 20 year old female motorcyclist, and student at the Lahore School of Economics in Pakistan, set off on a week long journey through The Kashmir Belt. A treacherous stretch in Northern Pakistan, she encountered a variety of obstacles, at one point being advised by military personnel to remove her luggage from the rear of her motorcycle due to the steep inclines she would encounter. The physical demands and dangers of this ride were made all the more complicated by the societal implications.
"Riding in Kashmir has proven to be challenging adventure. The geography demands scrutinized attention and concentration. A single move of error, can lead to an irreversible catastrophe. People who have traveled North, understand the exigent demands of travelling in the mountains. Rocky plains, rugged landscapes, broken roads – a natural combination of all trails is presented to you and you have to ace it. You have to keep morally supporting your riding spirit, pushing your mind and body to the extreme. Exploring all sentiments and emotions which you never knew existed in your soul."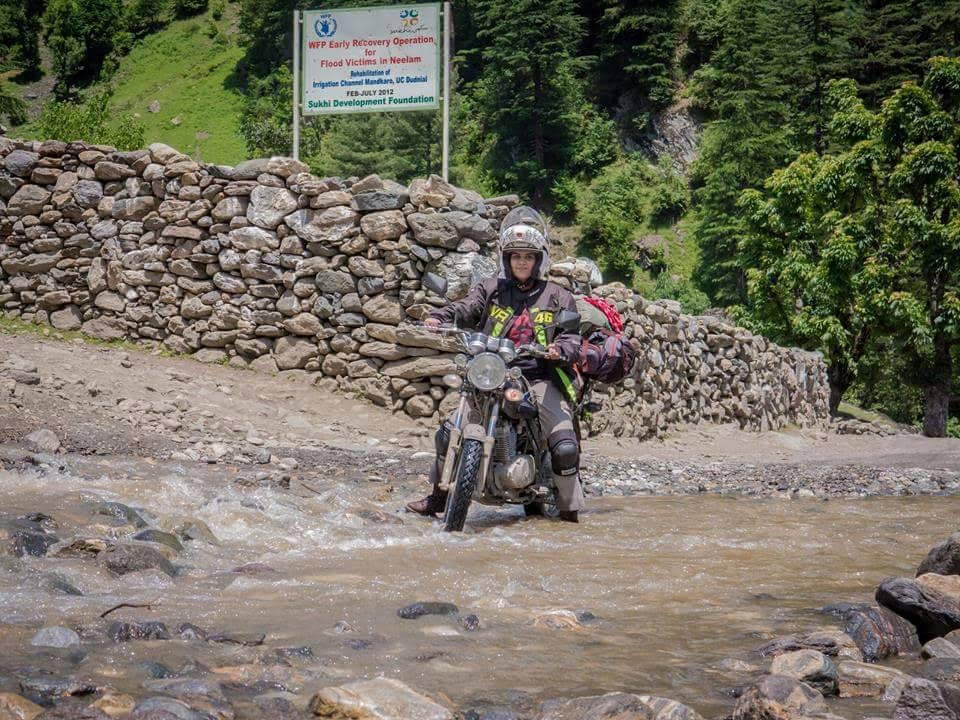 Zenith finds her motorcycling deeply in tune with her values of challenging social norms. Apparently, a lone young woman on a motorcycle blasting cross-country in Pakistan is a bit of a departure from the status quo. Luckily, it seems that she has been able to navigate the social complexities thus far, certainly a testament to her strength of character and mental agility.
Q. Zenith, What has been your biggest challenge so far?
A. Biggest challenge: To defy all stereotypes concerning female riders in Pakistan and prove to the world that Pakistani women are also pursuing their dreams.
Q. What has been your most memorable moment on this trip?
A. When I was riding off road in Kashmir. The view was awe-inspiring. I couldn't concentrate on the road because the view distracted me. It was a life changing moment. I felt closer to God, in the strangest way.
Q. What are your motorcycle goals?
A. I want to ride a much heavier motorcycle. I started off riding in a 70cc and slowly upgraded to a 150cc. I am planning to further train myself to ride heavy sports bikes and Harley Davidson cruisers. I want to travel the longest breadth of the world. As far as possible I can. I want to use my riding passion for charity purposes and provide relief to the less privileged..
Q. What was your first riding experience?
A. My first experience was when I was 13. In the beginning it was very confusing. After continuous riding and support from my brother, I had the hang of it.
Q. I notice that you are wearing a VR46 jacket on your journey, are you a Valentino Rossi fan?
A. I am a VR46 fan. I dream to ride with Valentino one day. It's one of the top ten things in my bucket list.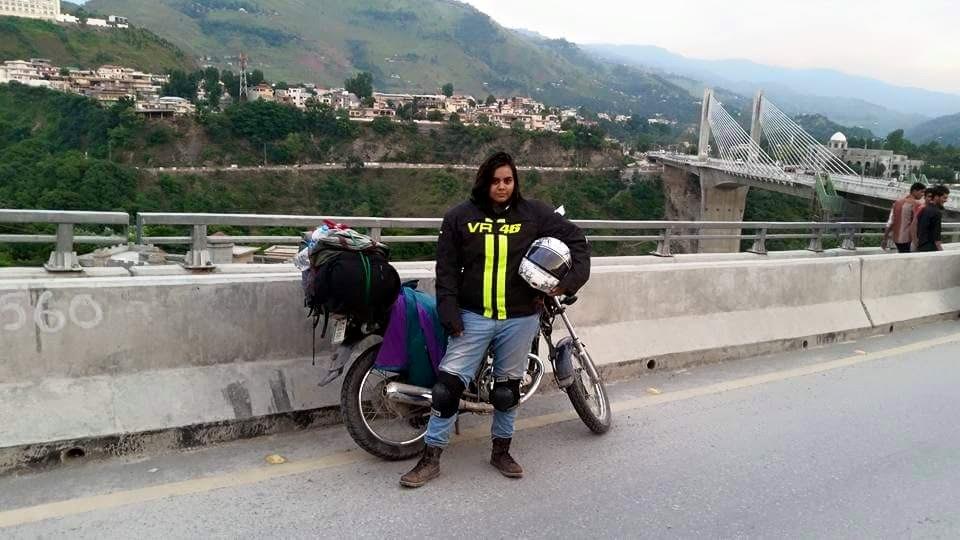 Q. Additionally you are a student at the Lahore School of Economics? I understand that to be quite a big deal!
A. LSE has the status of being in one of the top ten business schools in Pakistan.
Q. That is wonderful. How is the climate at that school? do you feel supported? is it also a challenge?
A. The people have been amazing. So far, everyone has supported me. I did not face any challenges from my school or neighborhood yet.
Q. Well we certainly wish you the best of success. You are an inspiration. Do you have any words of wisdom you would like to share with our readers?
A. Yes. Find your happy place. You will always be a crazy breed for society. All you have to do is show them how happy you are in your craziness.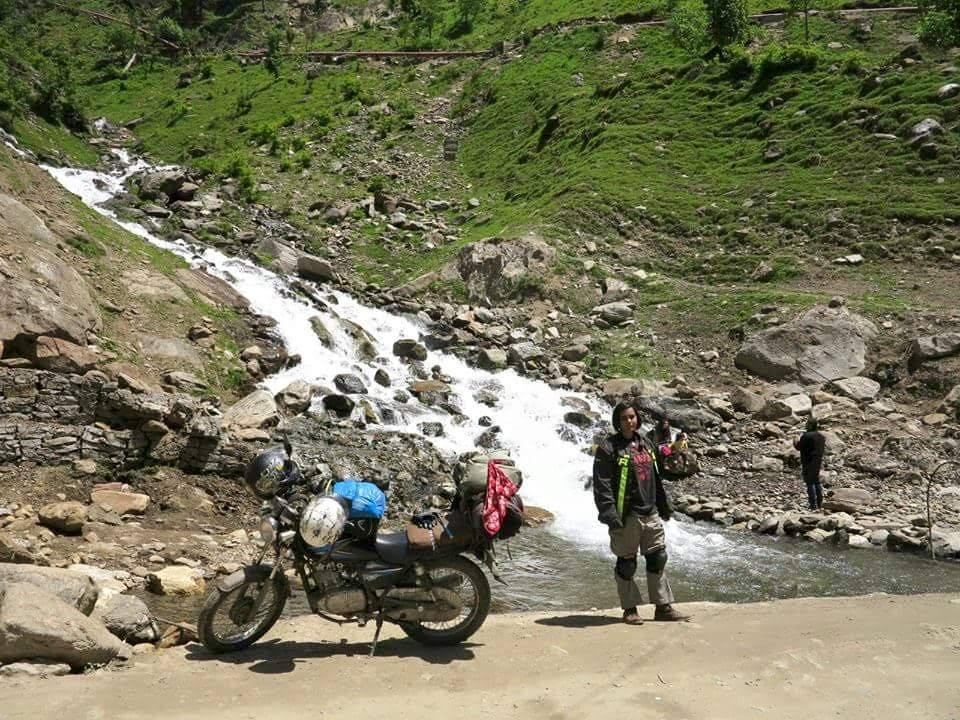 I suppose, the reality is that this young woman is here on this planet challenging all of us in every stereotype imaginable. From the way women are viewed and the expectations in her home country, to the stereotypes of Pakistani women, and certainly other women around the globe. This moto lady has taken full responsibility for her destiny. Her initiative to be proactive, educated, and travelled is impressive. She has poised herself as an icon for us in the riding community for her exploits, and to those of us in humanity for her character.
To see more of Zenith and her adventures, follow her facebook page- Zenith Irfan.
related: 
Posted on August 11, 2015 in MotoLadies, News & Features by John 'Greaser' Spivey