Yuri's Pink Chopper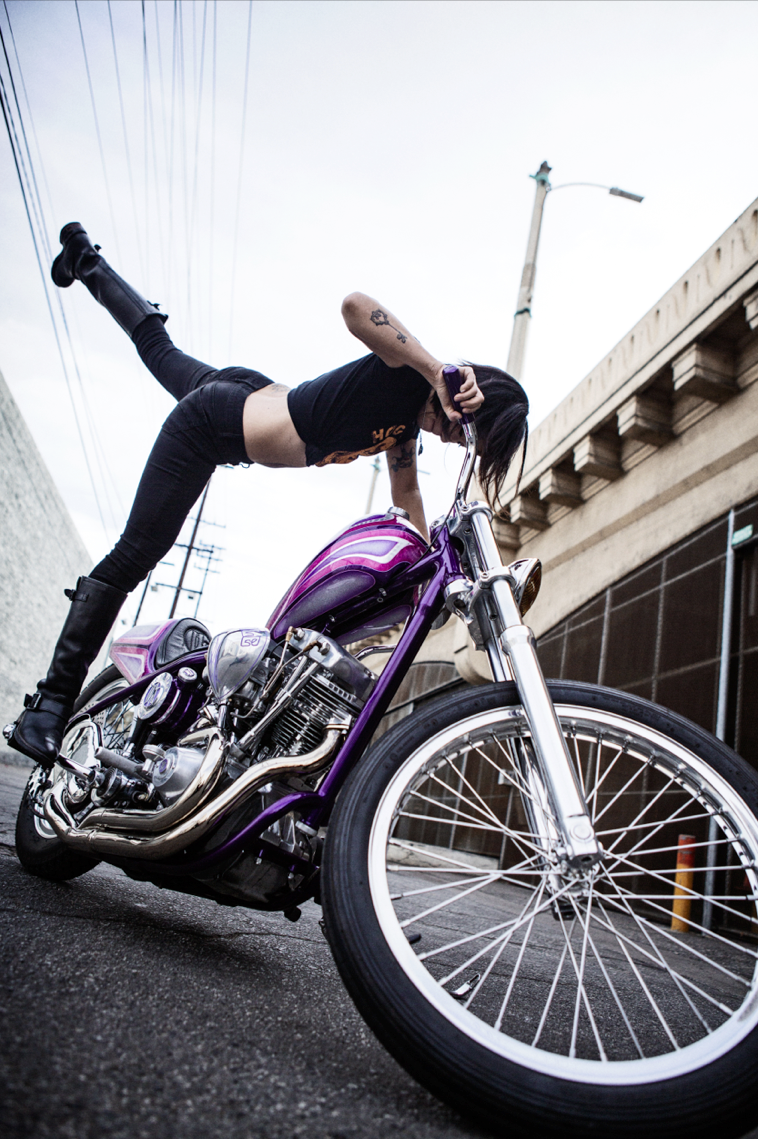 Yuriko rides a sparkly pink and purple 1976 Shovelhead chopper… she's a petite little lady… probably 5' even. She's perfected kicking it over with the whole weight of her body. Size isn't everything.
I frequently hear ladies saying, "I'm too short for that bike" and Yuri proves that it's a matter of determination. Her bike is very custom, making it fit her much better than a lot of stock bikes would. However these bikes are still quite heavy… it's all about bike control. Practice makes perfect!
Photograph by Ben Zales (bentheboog), copyright 2014.
Posted on May 28, 2014 in MotoLadies, Motorcycles by Alicia Mariah Elfving