Jen's Crazy Helmet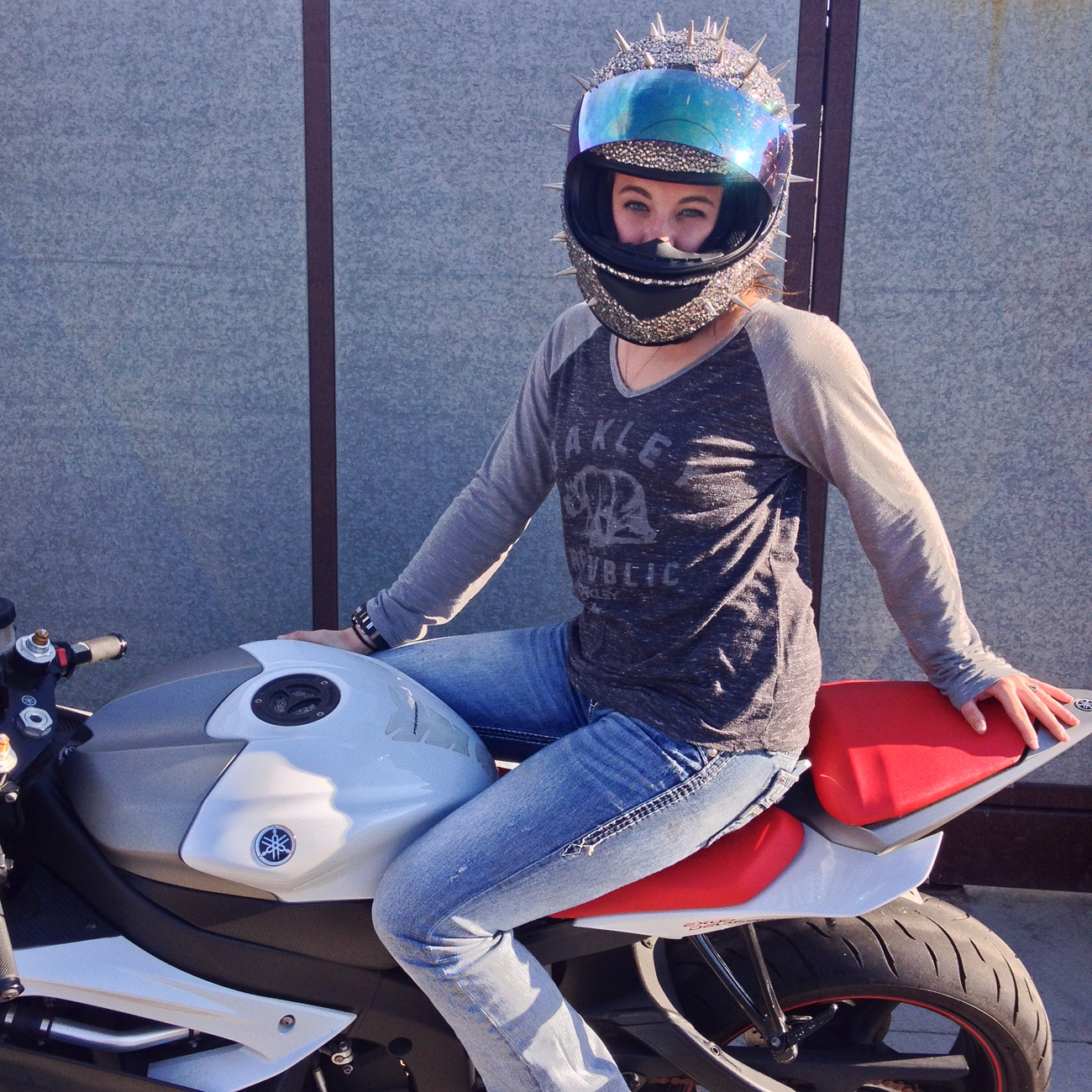 I met miss Jennifer Proseus a few days ago when she stopped by the Ventura Compound.
She let my friend Travis Holland ride her R6 after she picked him up at the LAX airport so he could cross lanesplitting off his bucket list- nice lady. He came over to the Compound to hang out for a bit and she arrived shortly after with her SUV and uhaul trailer- Travis is helping her with the move back to Michigan. Before she left she pulled her custom helmet out of her car for me to see- "This is the test run" she said, "It's like a 50 dollar helmet, I didn't want to waste an expensive one incase it turned out bad." Covered in rhinestones and spikes, it's definitely a spectacle.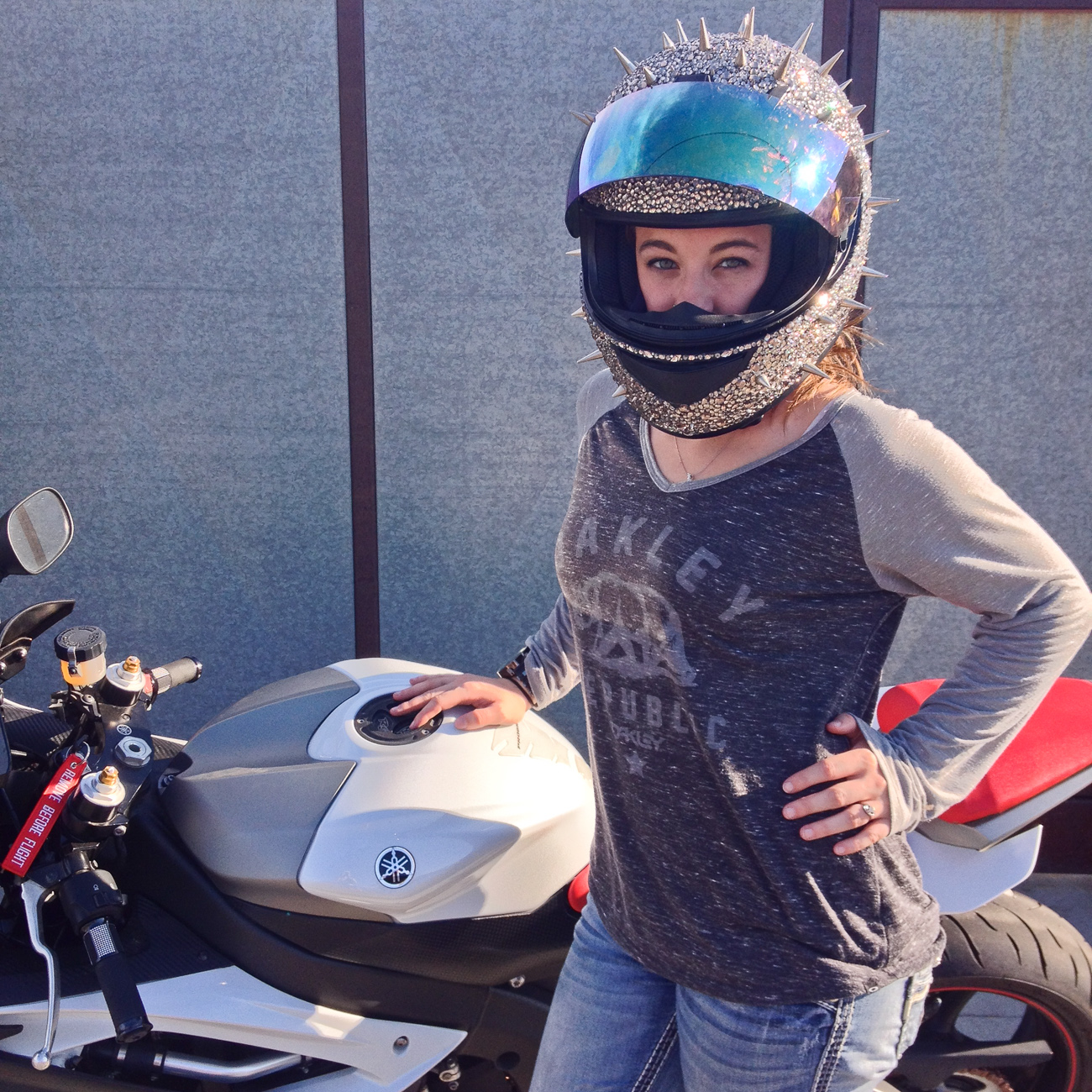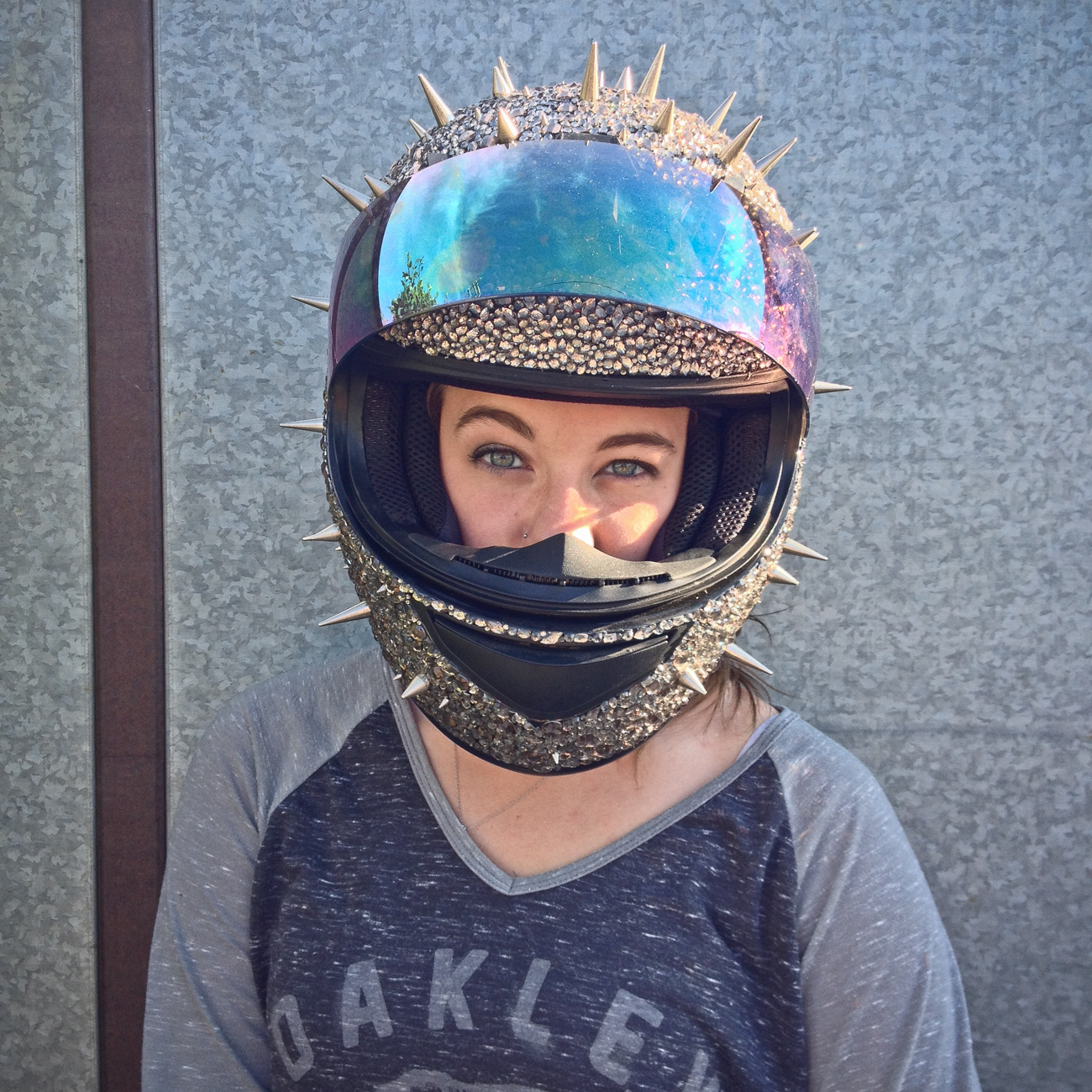 Follow Jen on instagram 

@jnp_yr6

.
Posted on August 28, 2014 in Blog, MotoLadies by Alicia Mariah Elfving