Richard Britton's Epic Downhill Wheelie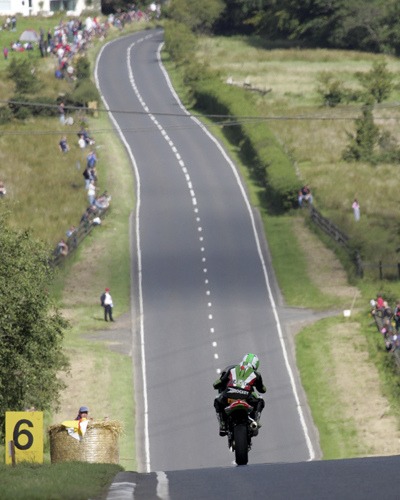 Richard Britton (1970-2005) in an epic downhill power wheelie on a GSXR1000 during the 2004 Ulster Grand Prix that takes place Ireland's countryside.
The photo might look like it's from Isle of Man, but it aint! The Ulster Grand Prix, aka the "World's Fastest Road Race" takes place on the Dundrod Circuit near Belfast and started in 1922.
Posted on May 3, 2014 in History by Alicia Mariah Elfving