Motorcycle Jewelry from MotoLady & Siver Piston
Looking for some new motorcycle jewelry? A closer look at the finished MotoLady + Silver Piston exclusive rings!
I'm really excited about this collaboration… the rings are made to order, by hand, in the USA. Steve West (the main man of Silver Piston jewelry) has worked in Atlanta, GA making rings for years now… perfecting his process to produce these sleek and sturdy unique rings. The coins are tediously carved by Shane Hunter in Oklahoma. Motorcycle jewelry for all types.
Best part? They fit under your motorcycle gloves because of the low profile design.
The 'Indian Head' Penny rings go for $125- this type of penny was only produced in America from 1864-1909. Go back to the roots of motorcycling in America with an Indian Head penny! After all, the Indian Motorcycle company was founded before Harley!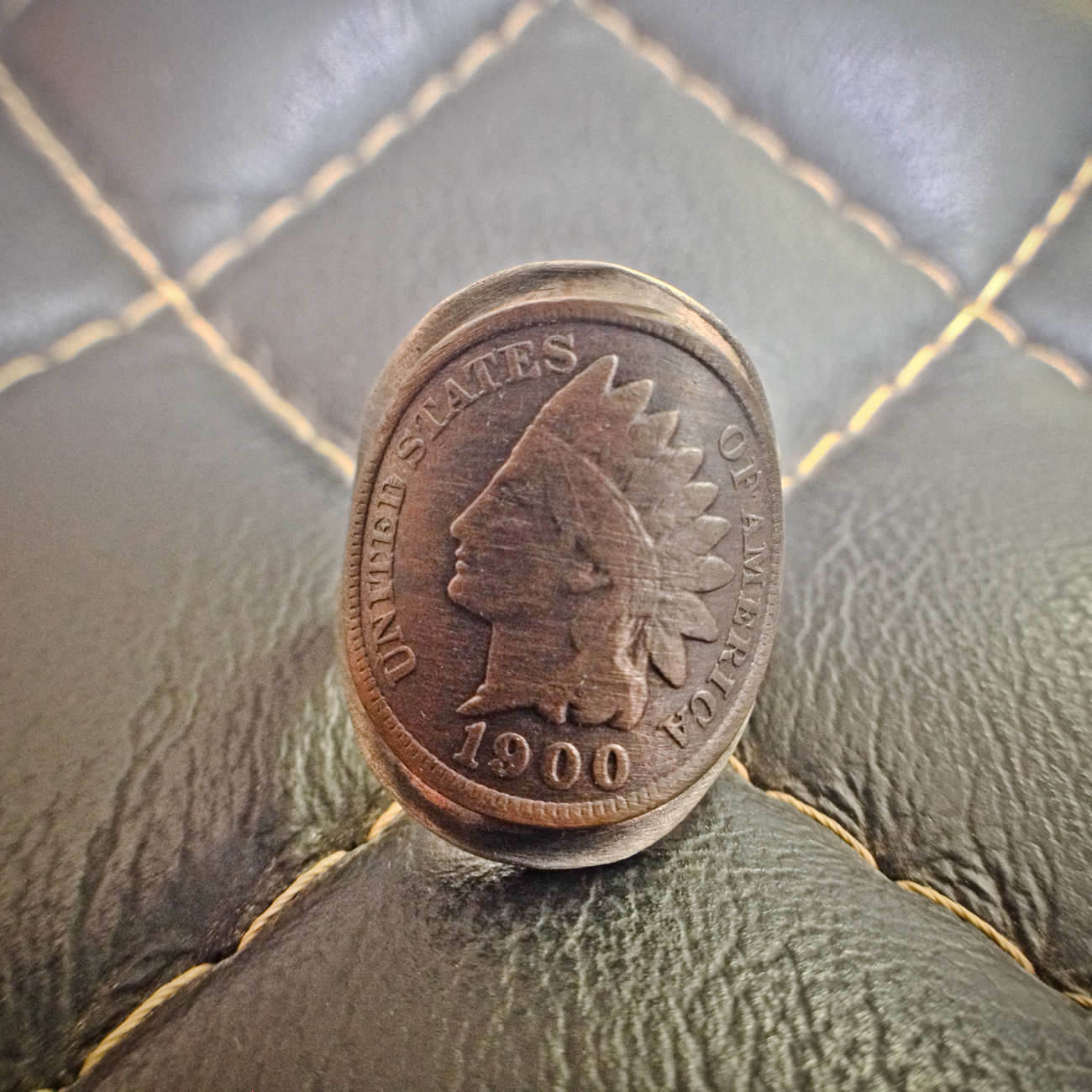 The MotoLady 'Road Saint' Mercury Dime ring is super limited edition, designed by yours truly, and $350. It features the print, "IN GOD WE RUST" where previously it said "in god we trust".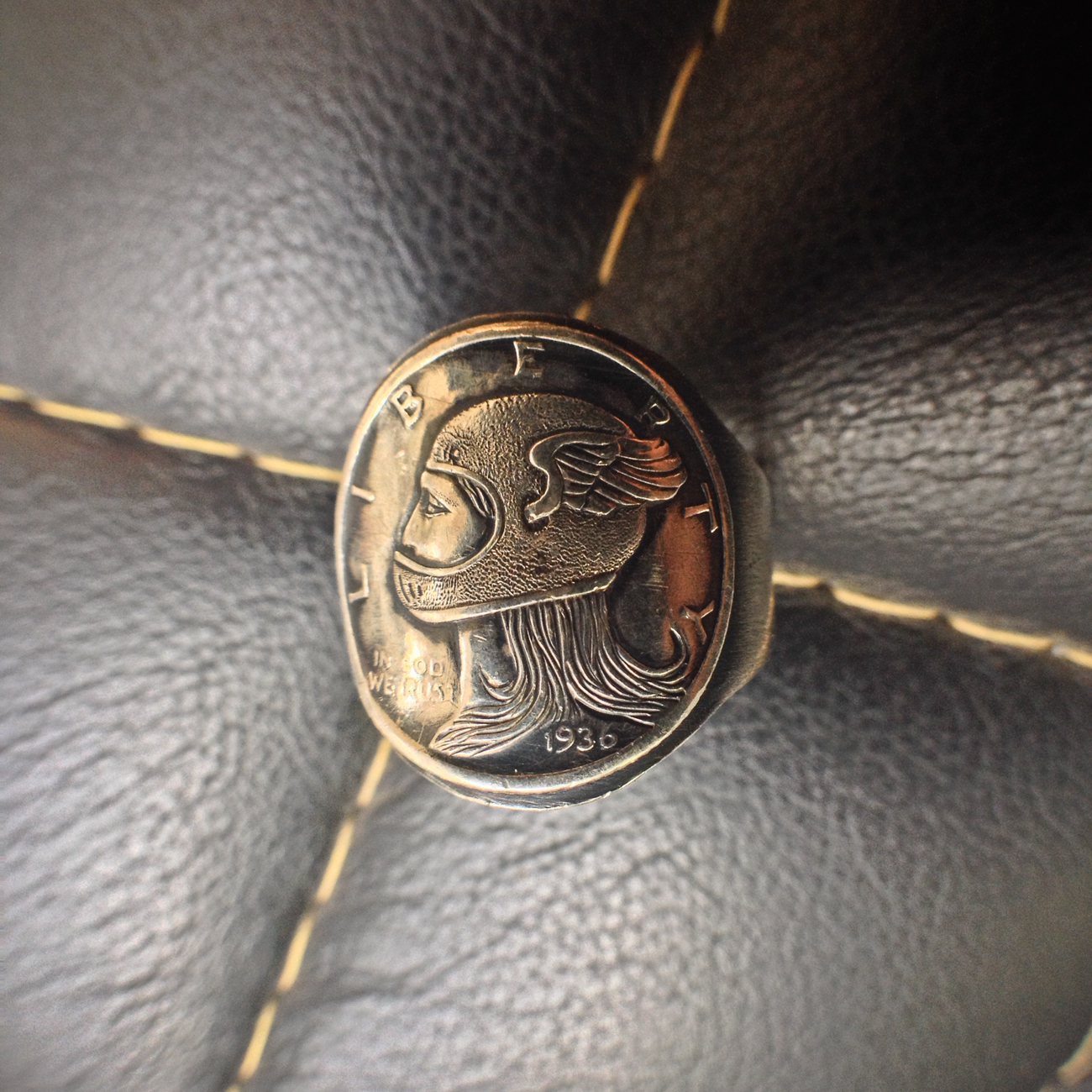 From Steve West's website, about Silver Piston, "In the summer of 2009 I was looking through the community education classes on the Savannah College of Art & Design and found a silver jewelry making class and went for it. I wanted to just do something creative that was different than graphic design and using a computer. After the first class I ended up taking 3 more classes and getting my own tools. After that, I set up a little work area and just kept making jewelry.
The jewelry I was making was your usual project stuff from books and magazines. I started playing around with ideas, some were good, most weren't. Around October 2012 a guy at work asked me to make a custom ring for his husband. I'd had this idea for doing a spinner ring that had a more finished look on the ends with 3 spinners. First try and it killed, thus the humble beginnings of what was going to become Silver Piston.
By the beginning of 2013 I'd started selling the spinner rings on Etsy and had created another ring for the ladies who ride. It had a side set tube with a 4/5mm stone. I called in the Moto Lady cocktail ring named after Alicia Elfving's site, The Moto Lady."
Want to pick one up? Hit up the shop below.
$125.00

The Indian Head Penny ring is an exclusive collaboration between MotoLady and Silver Piston Jewelry. Pay homage to the very first motorcycle manufacturer founded in the USA, Indian Motorcycles.

$350.00

The Road Saint mercury 'hobo' dime ring is a collaboration between MotoLady and Silver Piston Jewelry featuring a woman wearing a winged helmet with the words, "IN GOD WE RUST".
Posted on May 2, 2014 in Blog, Gear & Gizmos, News & Features by Alicia Mariah Elfving