Silvia Rojo's Cafe Racer Photography
Silvia Rojo is a photographer based in Barcelona, Spain, whose favorite subjects include Cafe Racer motorcycles.
She often photographs races for custom and cafe racers, and sent me some of her favorite images of lady rider (and one of her hubby). "From September 5 to September 7 of last year, I attended one of the best and crowded concentrations of Cafe Racers of Europe, Glemseck 101 in Leonberg, Stuttgart (Germany). Spectacular location in an old track racing between a thick forest. Along the principal road there are different stands of builders motorcycles and brands. At the heart of everything a stage with live shows, food and drinks stands. The people here is very nice and happy.
About bike racing, this celebrate in a straight line of 1/8 miles. Two bikes riders go out in parallel, it is really exciting!"
The races were called the 101 Spring International, and the 101 Classic Racer Sprint.
Katja Poensgen (katjap.com), German motorcycle racer, on a custom built by Marcus Walz.
Nina Prinz (ninaprinz.de), another German Motorcycle racer, on a Suzuki Katana.
Babila is an Italian motorcycling woman who blogs her adventures on rideasyouare.com. Her instagram is @babila_babila in case you'd like to follow!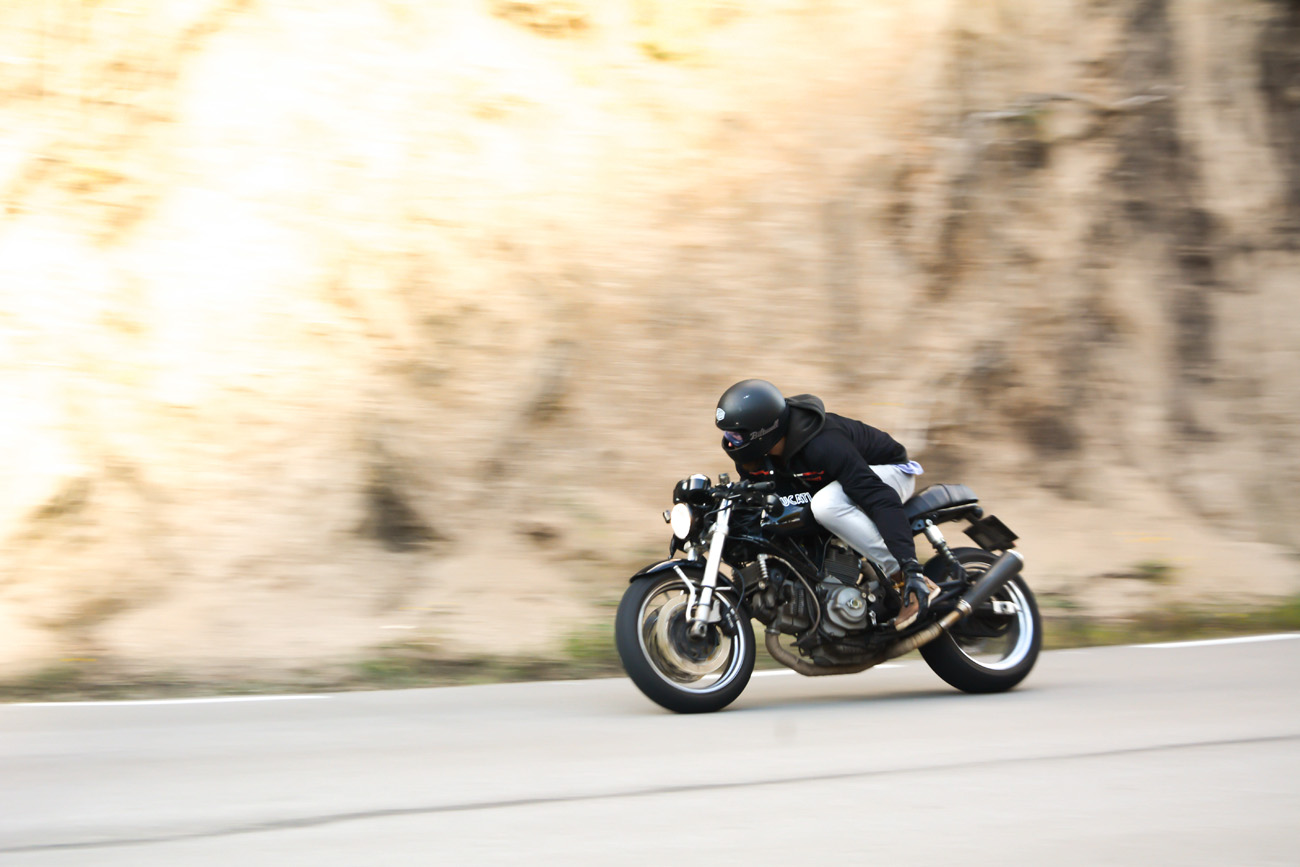 And lastly, Silvia's husband enjoying his Ducati Sport Classic GT1000 in Spain.
Follow Silvia's photography on instagram at @mss.sylvie.
Posted on March 12, 2015 in MotoLadies, News & Features by Alicia Mariah Elfving