Coyote Velten Mad Max Motorcycle Girl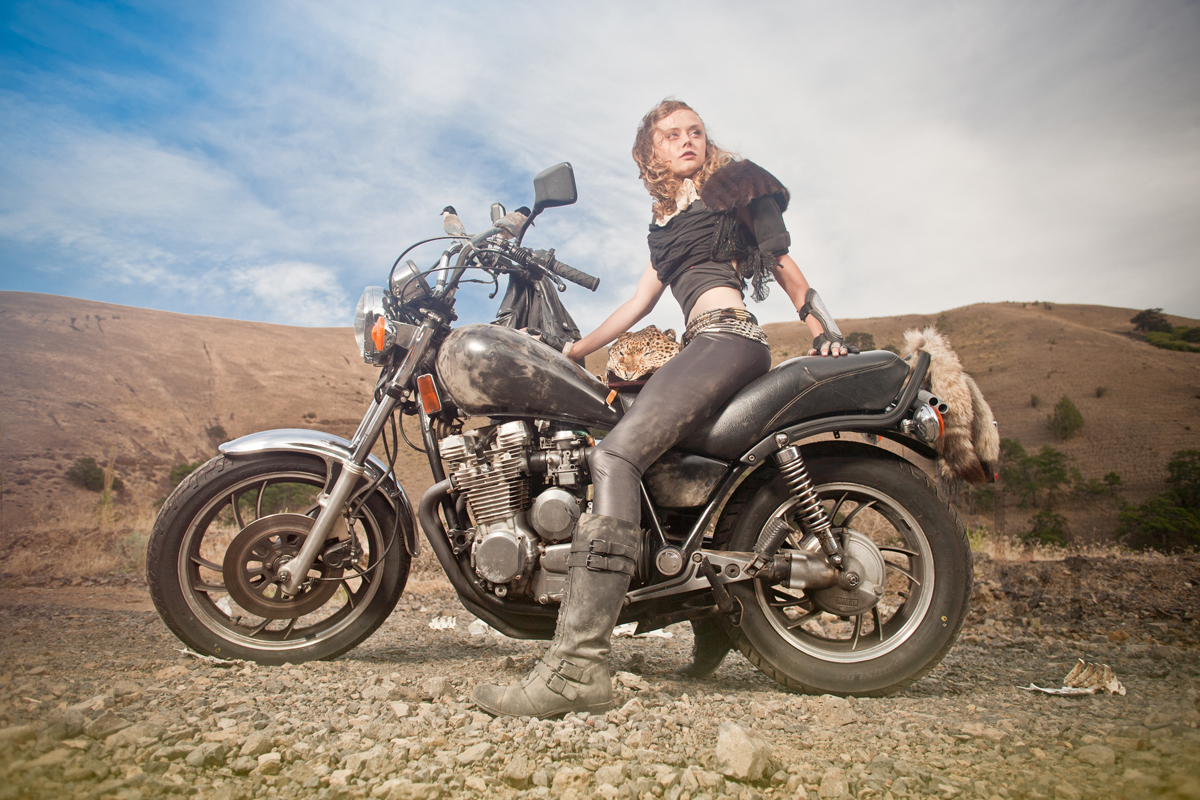 Some throwback action… before the motolady website, I spent most of my days working on photoshoots doing makeup, styling, and art direction. This is one of my favorite shoots, starring my first motorcycle… a 1980 Yamaha XJ Maxim 650. Heavily inspired by Mad Max, I outfitted model Skye Velten in armor, furs, and faux-leather. Plus a taxidermy bird or two, for good measure. With my Honda Civic chase car behind me, piloted by photographer Ben Reed, I rode some 100 miles out into the hills of Eastern Oregon so we could really set the 'post apocalyptic mood'.
Belts, lots of belts. Oh and coyote tails. And don't forget the weapons.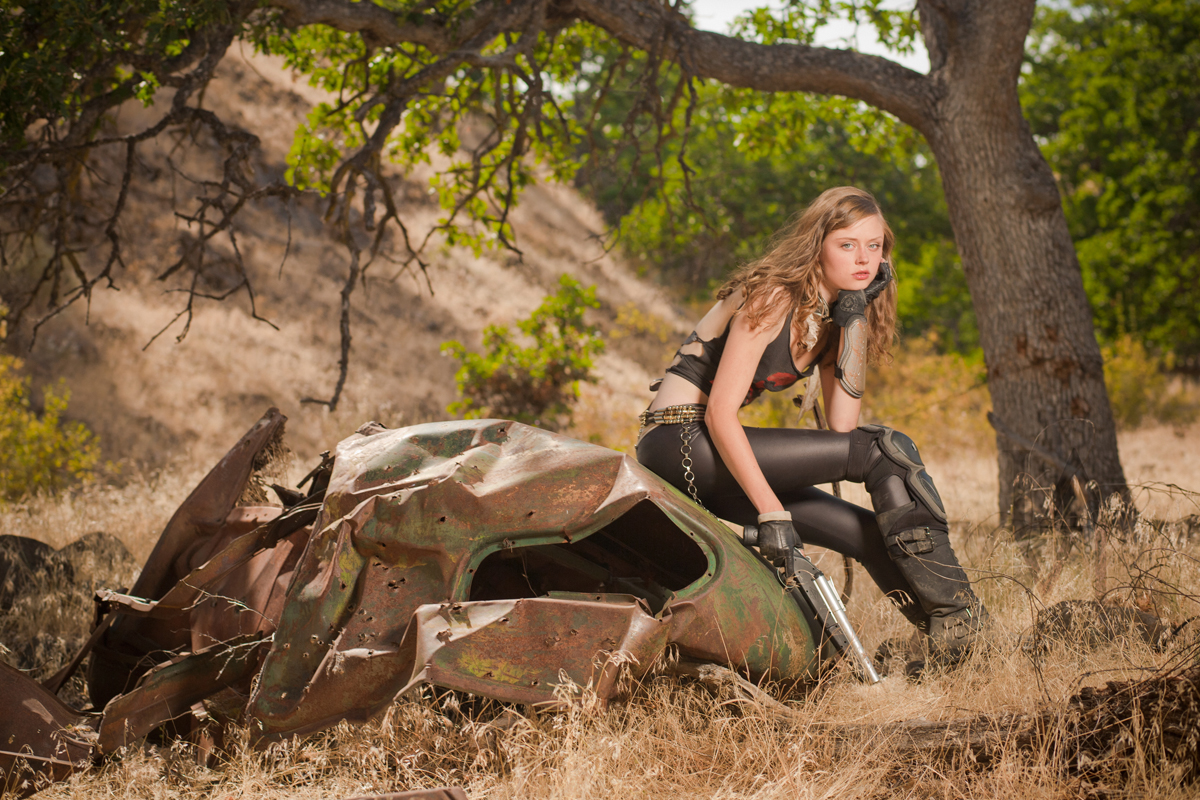 We found that awesome old crumpled truck off one of the main roads around Dufur, OR. The bullet holes you see were clearly from different times throughout the years. Interesting, eh? Skye is an incredibly talented young lady, and a pleasure to work with. She took the harsh heat, heavy sunshine, and long shoot like a champ.
The lone wanderer had parked her motorcycle to see what she could find in the ravene… or whatever.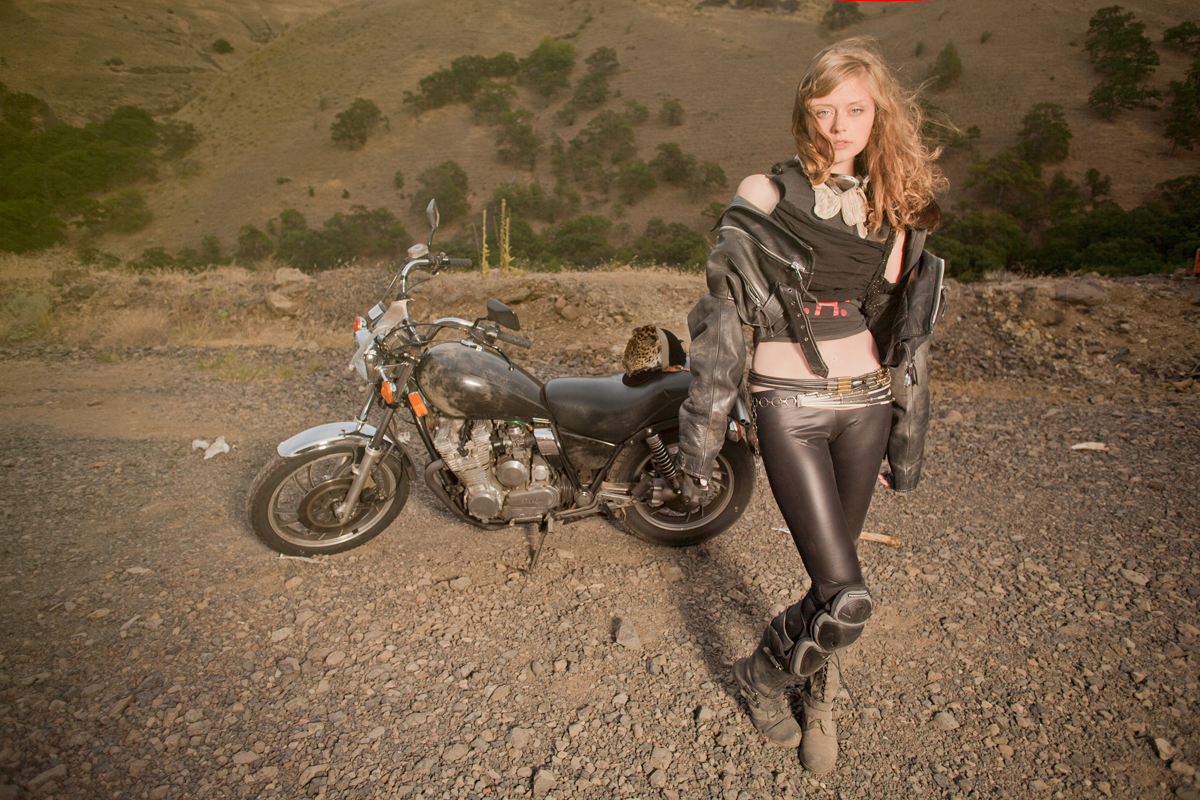 Eastern Oregon remains one of my favorite places to ride, explore, and photograph pretty much anything. If you haven't been out there, you should go.
Model Skye Sarenana-Velten's portfolio | Photographer Kenneth Benjamin Reed's website. Photos copyright 2010.
Posted on May 23, 2014 in Blog, Fashion by Alicia Mariah Elfving