Sofi Tsingos Misfit Industries Shoot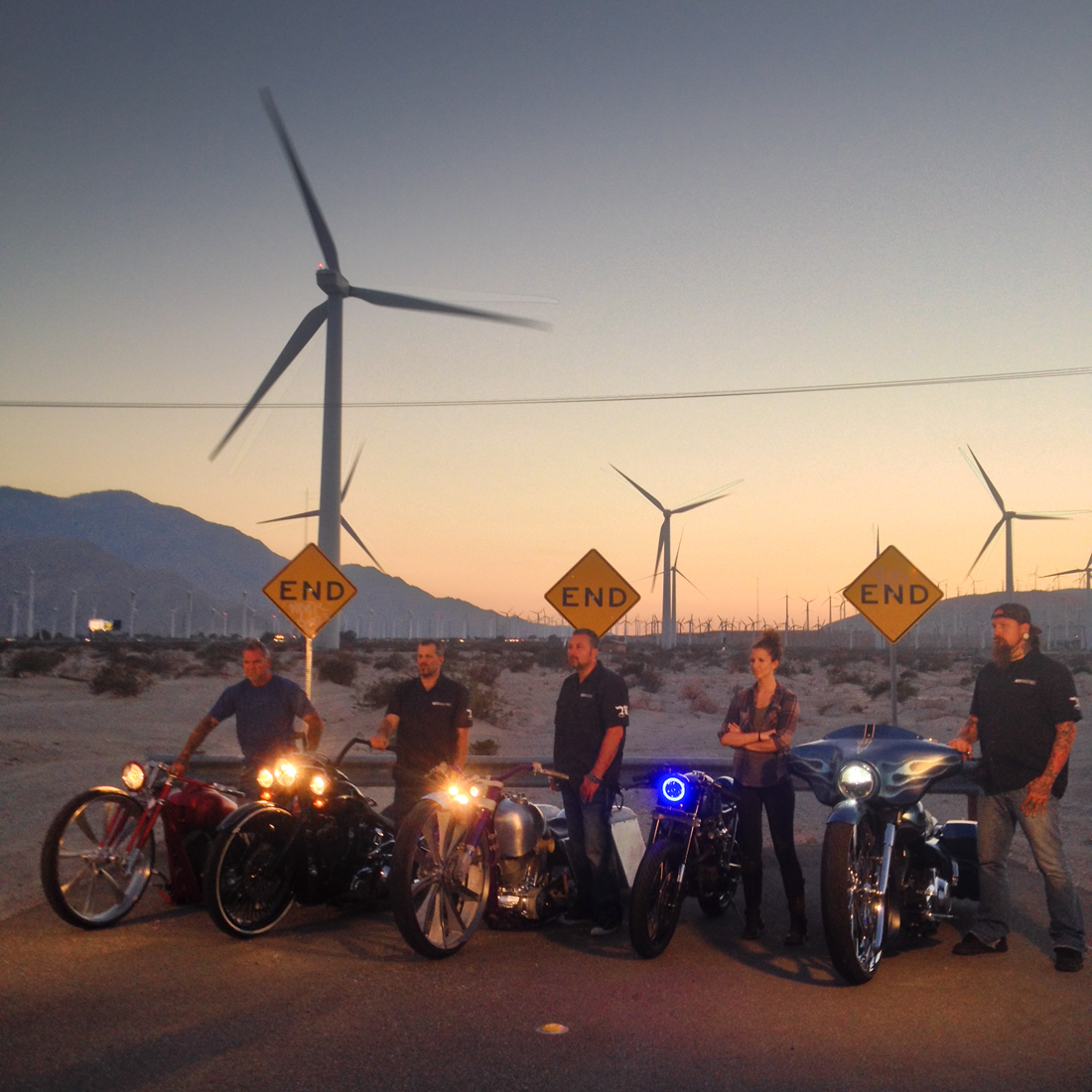 One of these things is not like the other one… Sofi Tsingos (gt-moto.com) and her Honda CB550 cafe racer amidst a bunch of big 30" front wheel havin' Harley baggers made by Misfit Industries (misfitmade.com).
This is a behind the scenes shot from their shoot out in Palm Springs last weekend at the windmills. End of the road, end of the day.
Posted on July 11, 2014 in Blog, MotoLadies, Motorcycles by Alicia Mariah Elfving