Meeting Sofi & Riding Her CB550 Cafe Racer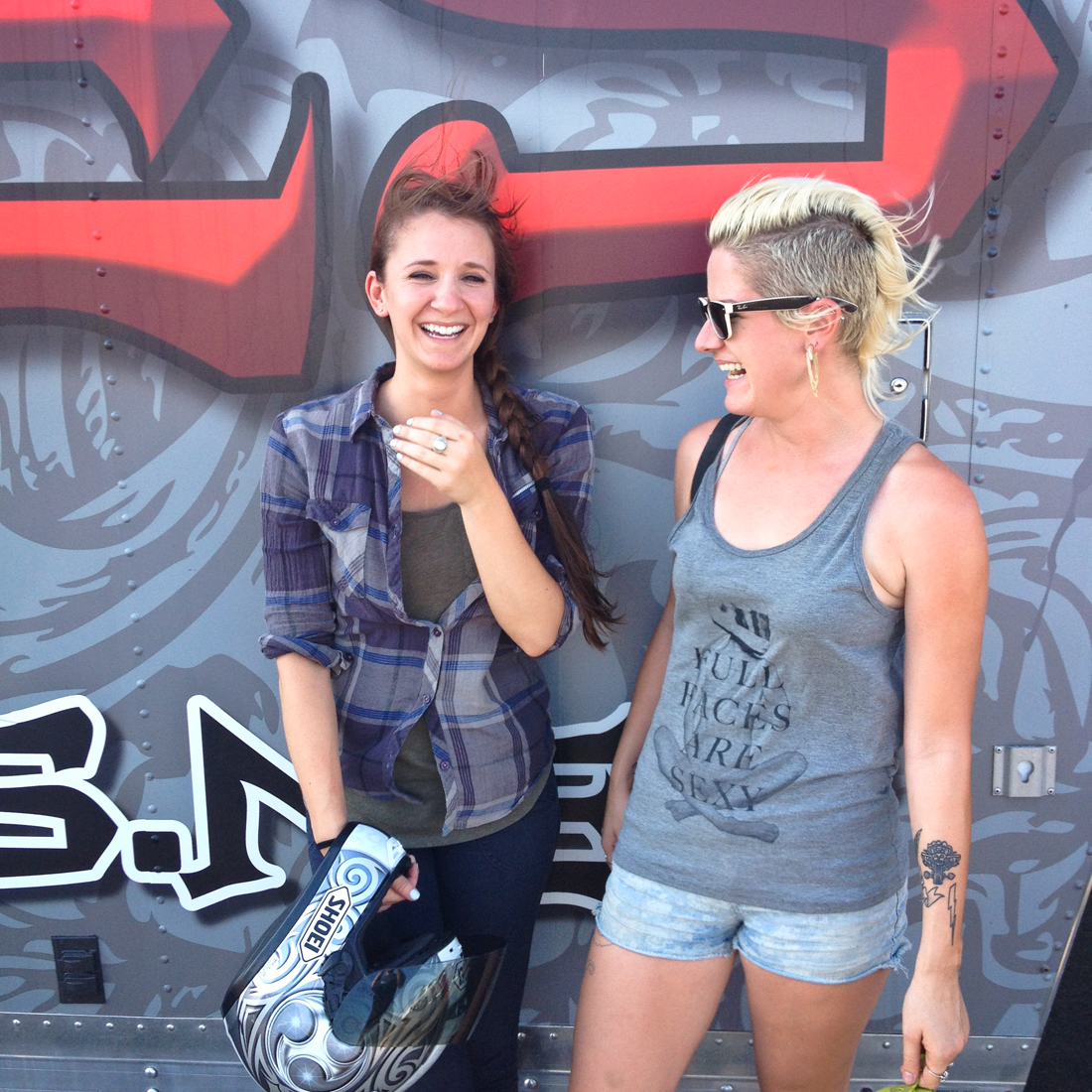 A couple photos were posted yesterday featuring Sofi Tsingos and I, and her beautiful blue Honda CB550 cafe racer, out in Palm Springs. She was doing a super secret cool video shoot with Misfit Industries and invited me to come hang out. Miss Tsingos only three hours away? Couldn't miss it.
She even let me take her amazing blue CB550 cafe racer for a spin!
When we showed up, everyone was hustlin' and bustlin' prepping for their shoot. I took advantage of that time and stole Sofi for some photos. My 'real' camera is in the shop, so I had to make due with some iphone shots.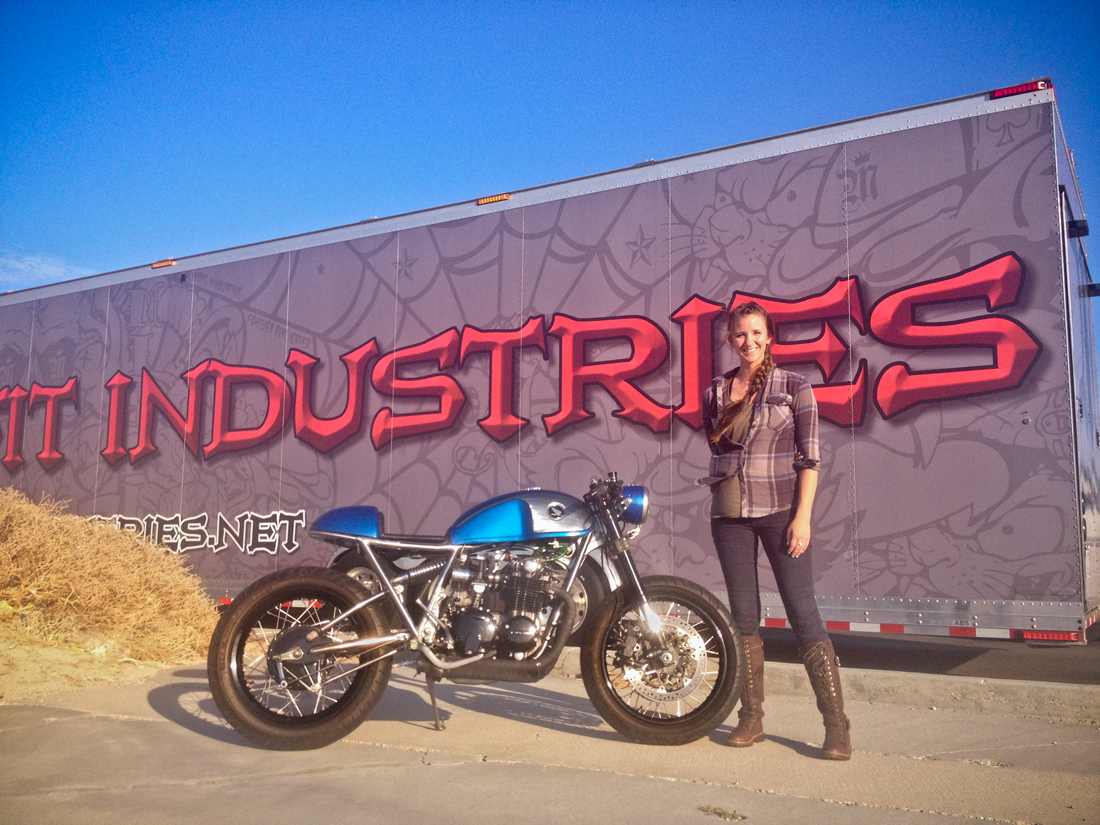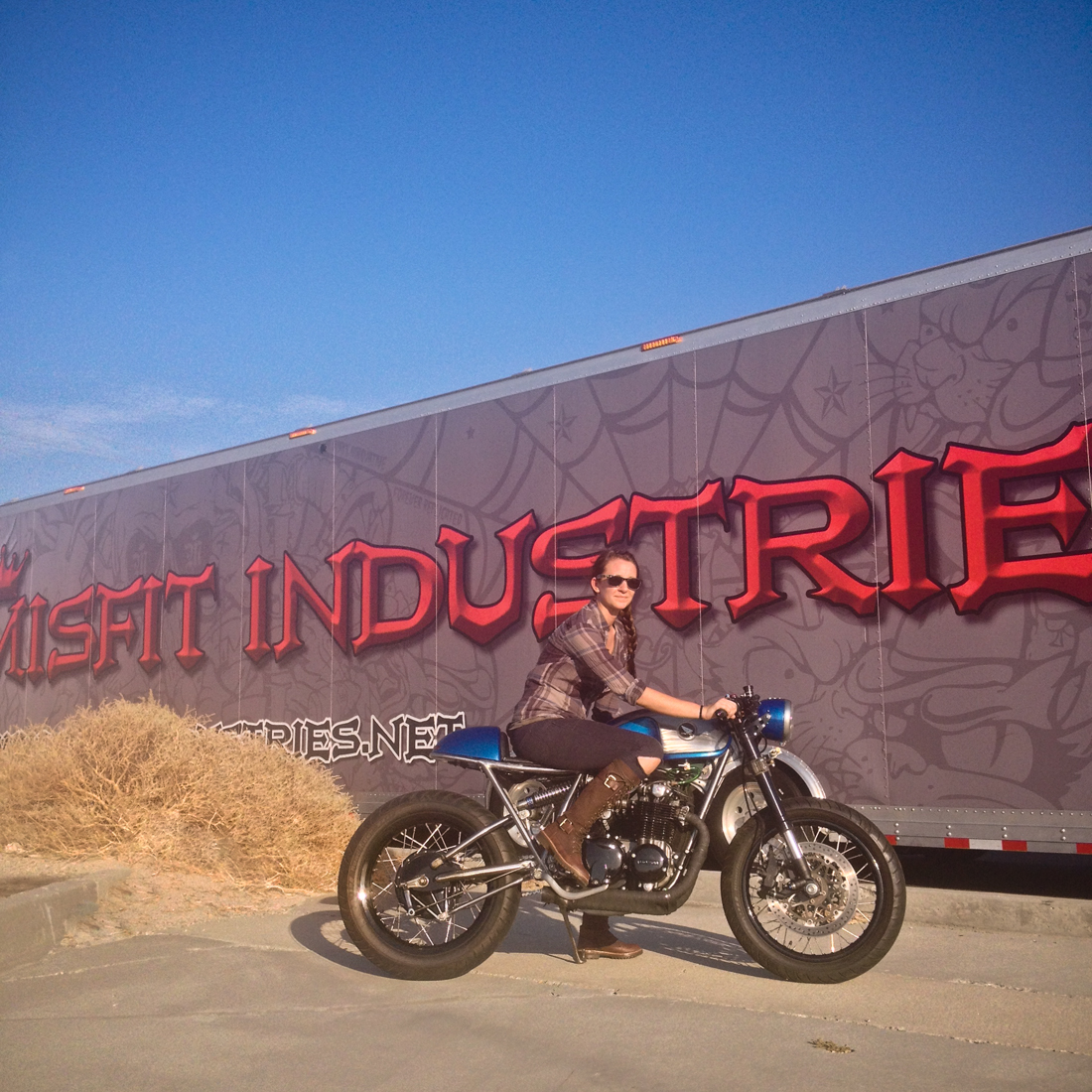 It was crazy hot and super windy in Palm Springs, but everyone stayed hydrated and hid from the sun in the shade of the huge Misfit trailer.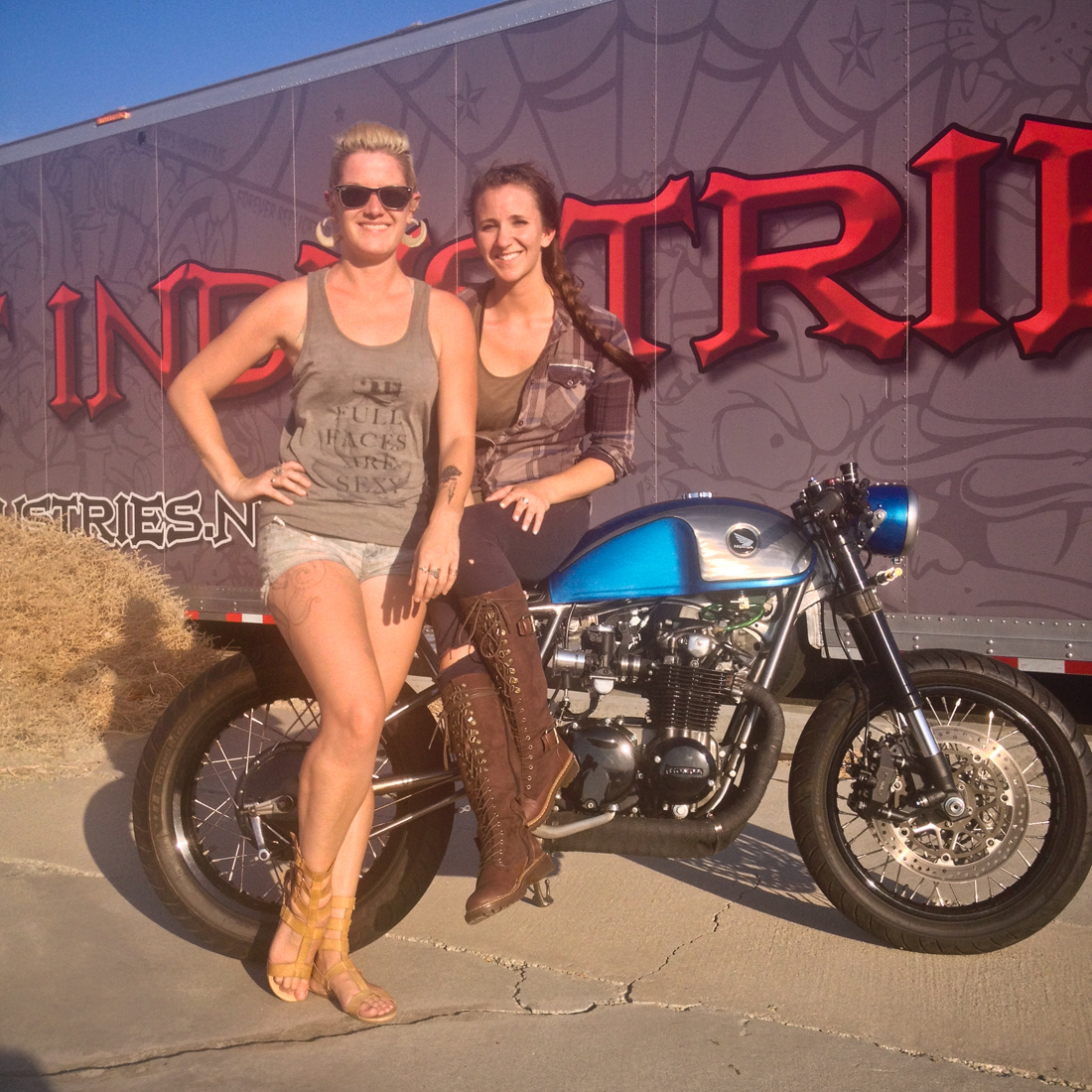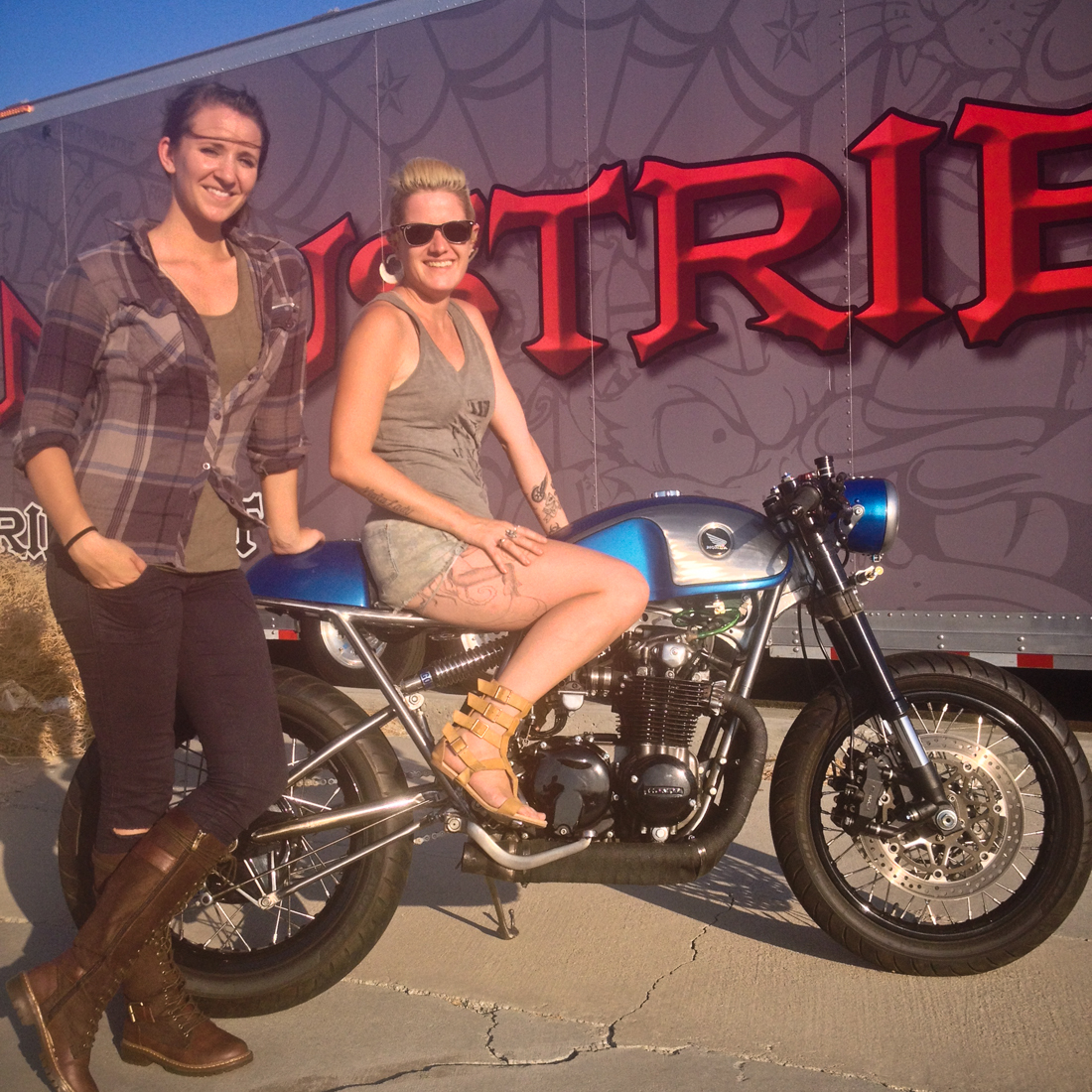 Sofi asked if I brought my gear, which indeed I did, and told me I could take the blue bike out for a spin if I liked. Um, yes please!
So, I suited up and took off.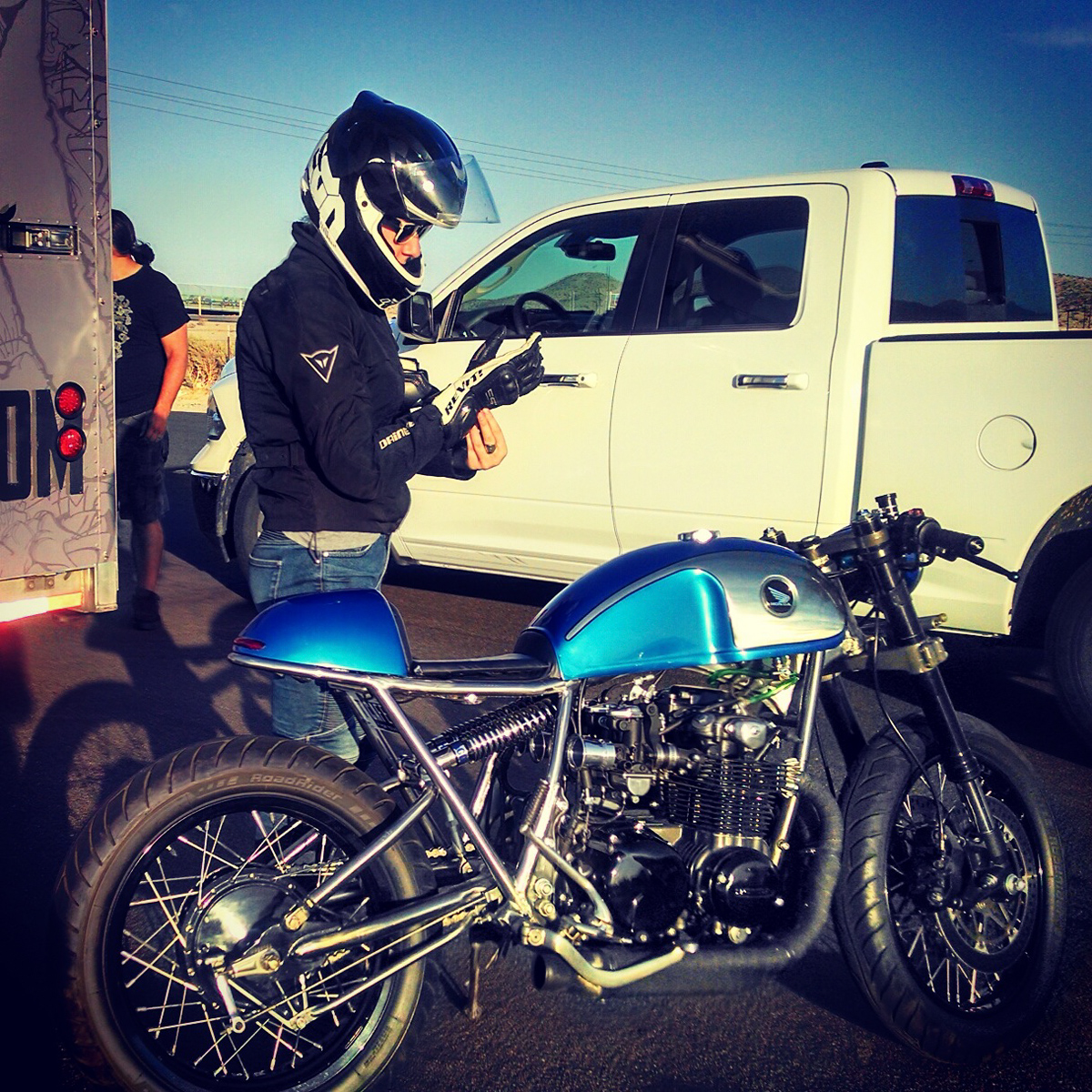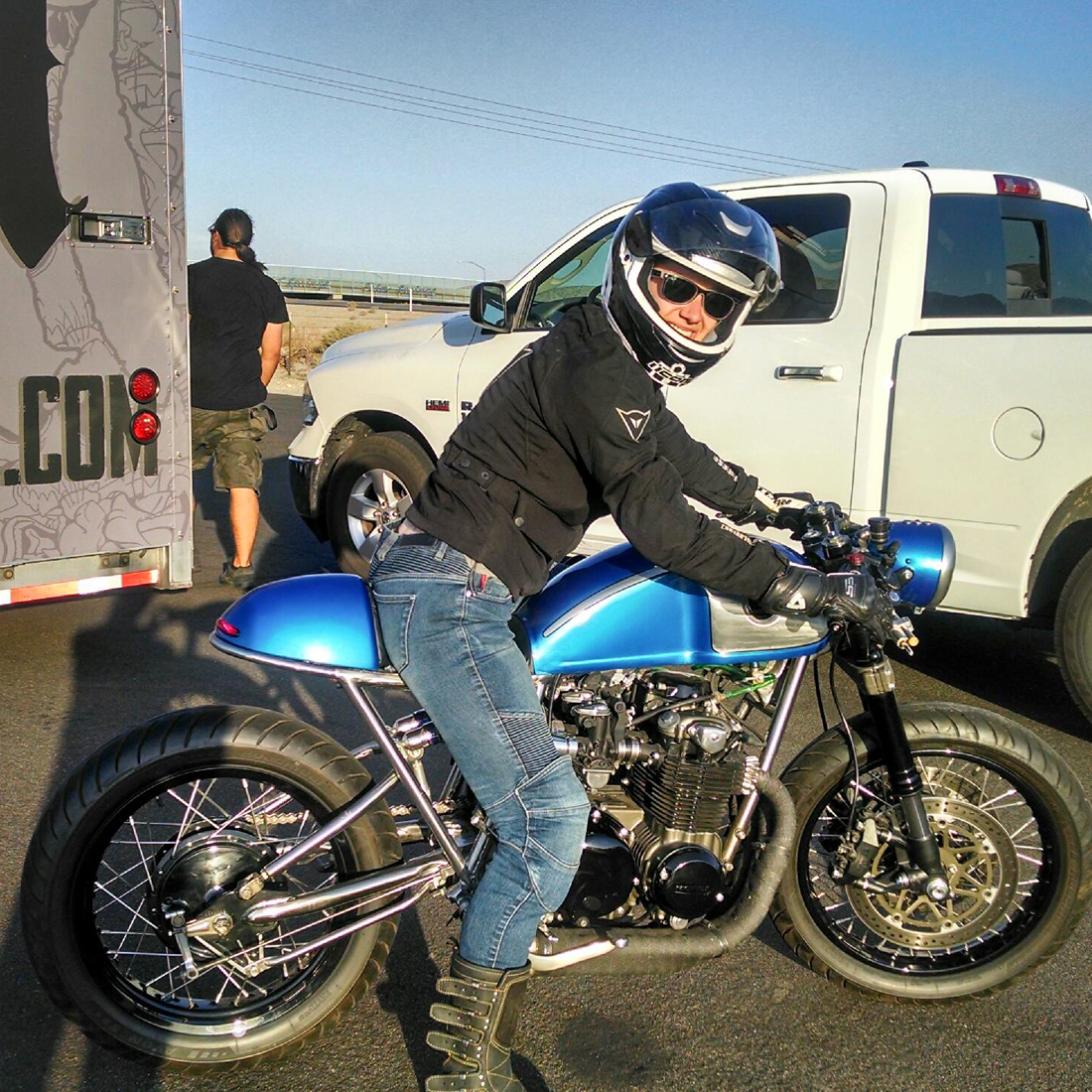 Up the road a ways the bike seemed to gasp for fuel and died. After trying to start it for a minute to no avail, I checked out the petcocks and lo- they were off!
So, after a few photos with the windmills in the background, off we went.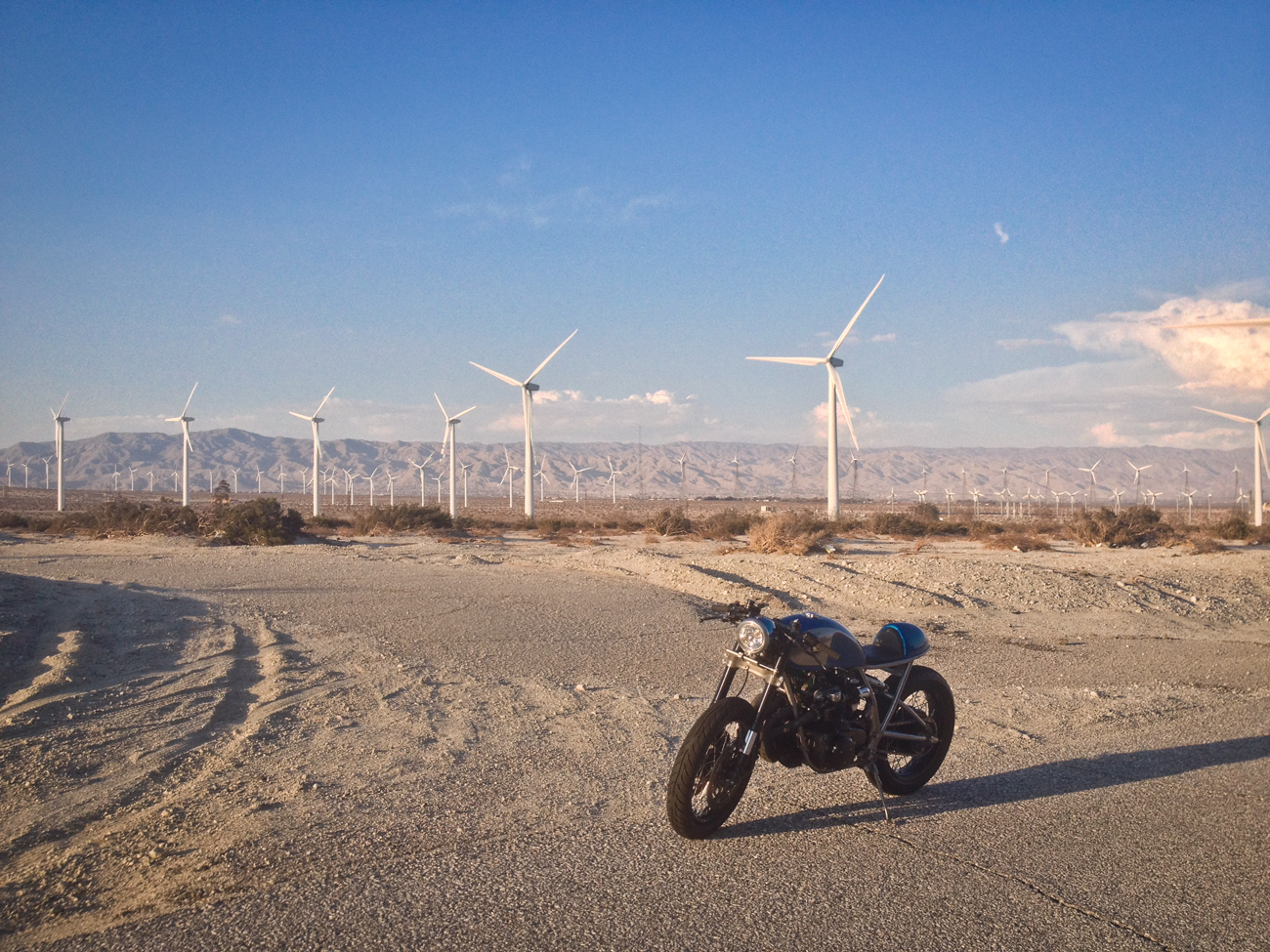 Naturally, I returned with a giant smile on my face.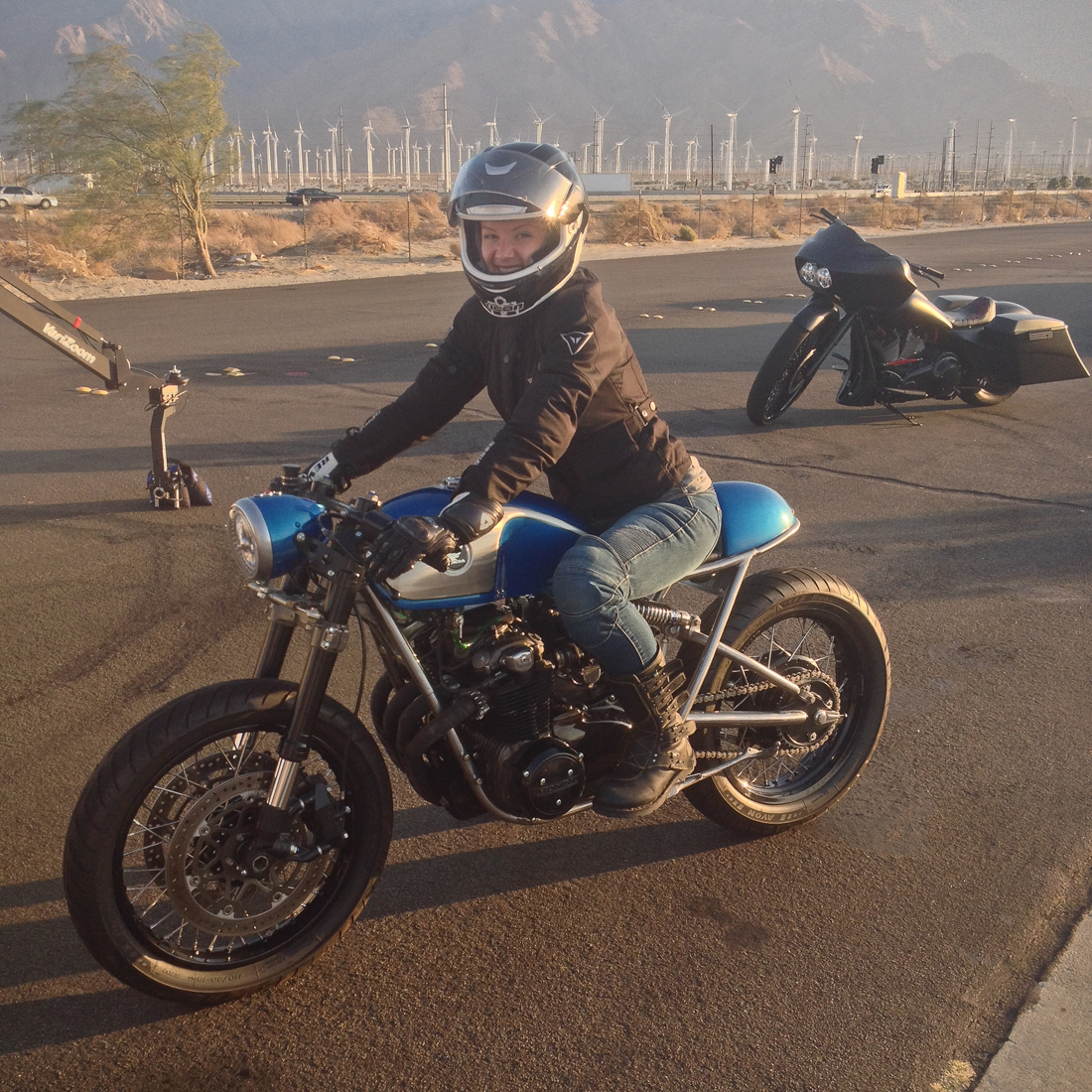 Sofi's beautiful CB450 cafe racer build she just raffled off for charity was in the trailer, and I got to take a peek.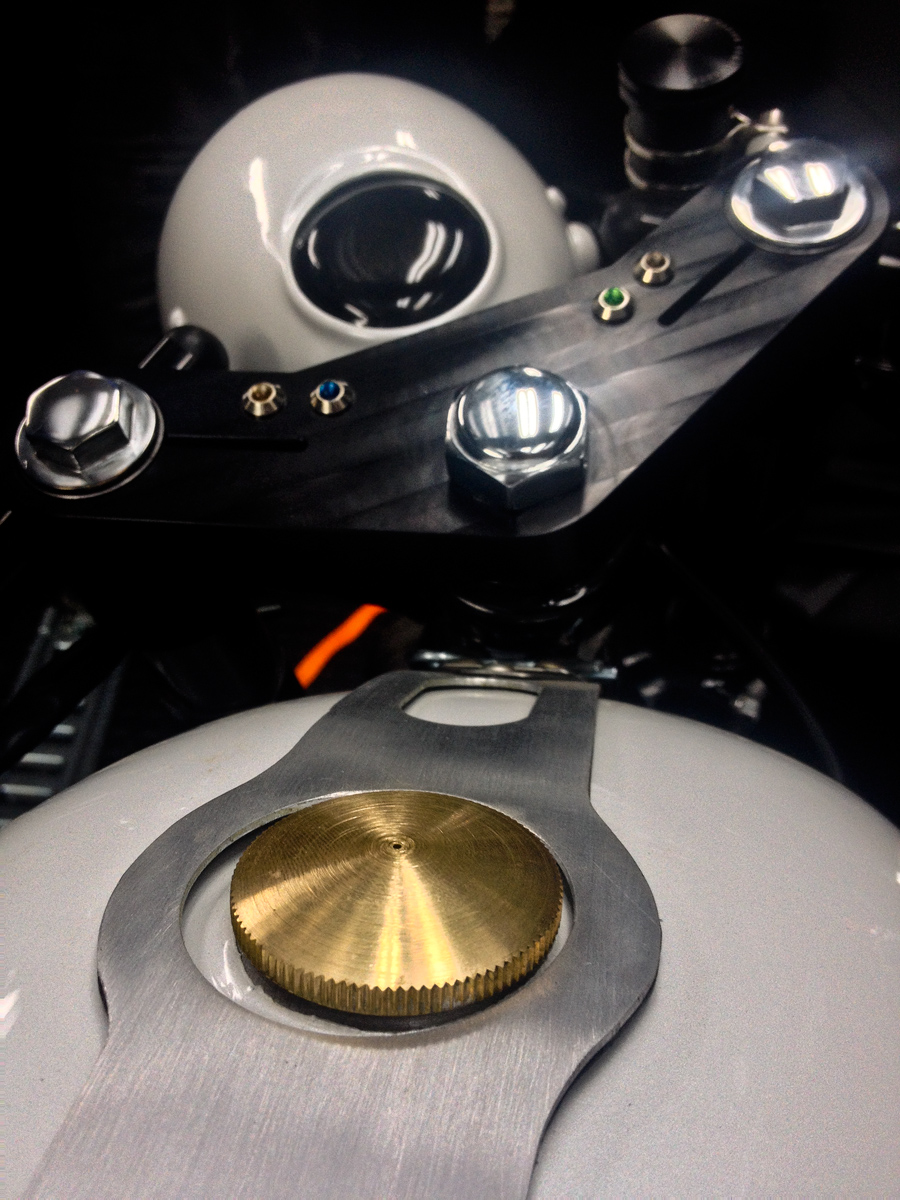 Really beautiful details all over this bike.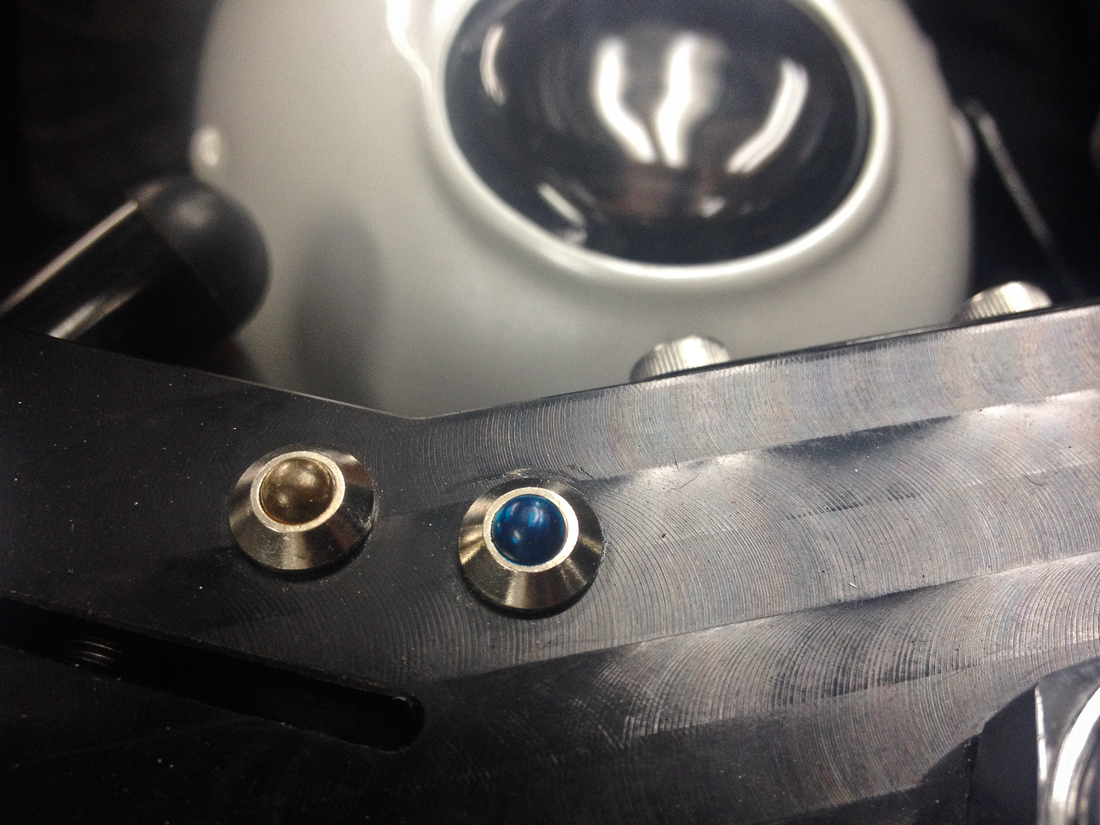 Wolf and I took shelter from crazy wind between the trailers.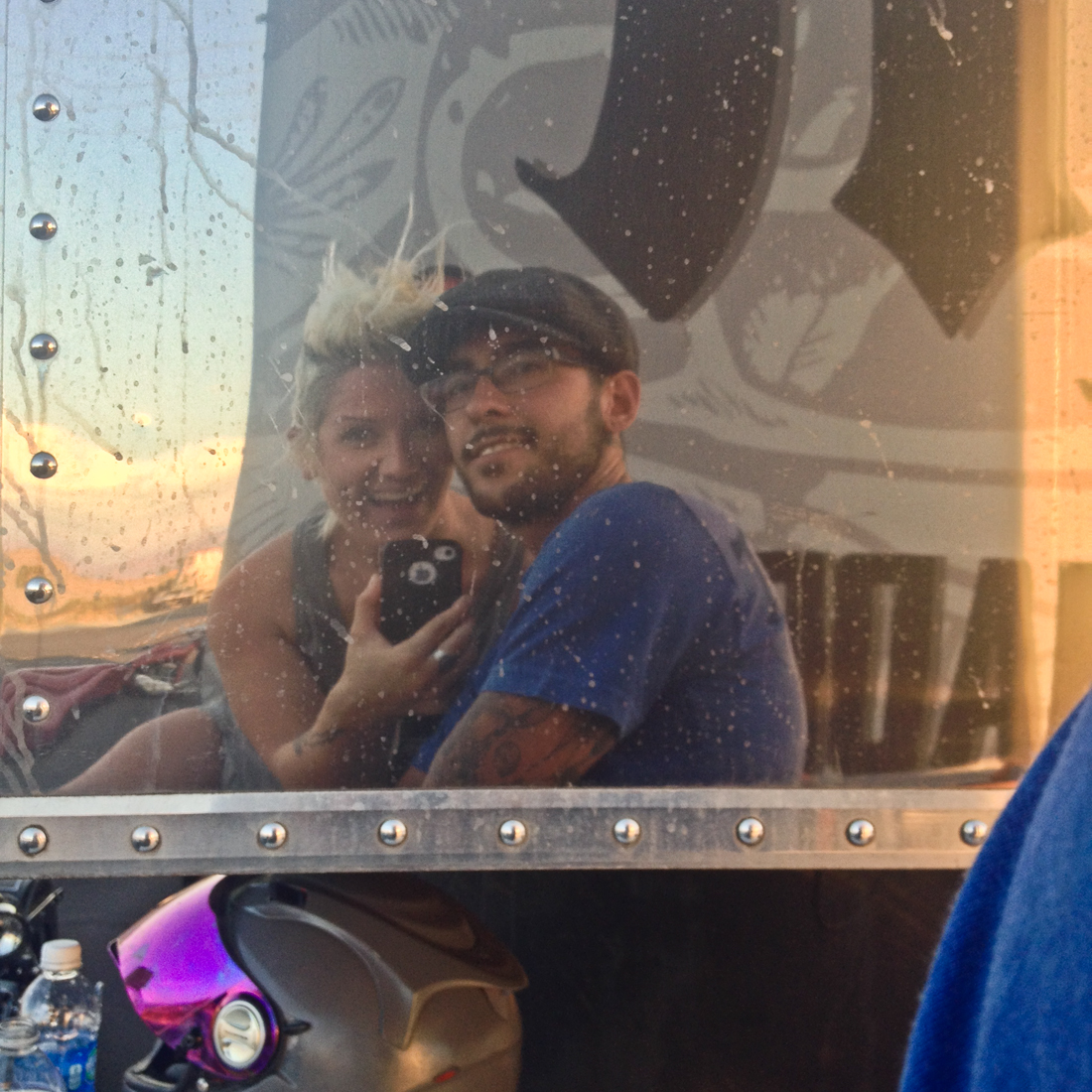 Then Brandon rolled up out of nowhere. He's doing a ride across the country for charity called the Ride for Humanity. He was wearing Uglybros-USA pants (the same kind I have)!
It was a good, windy, hot day with Sofi. My hair was messed up for sure.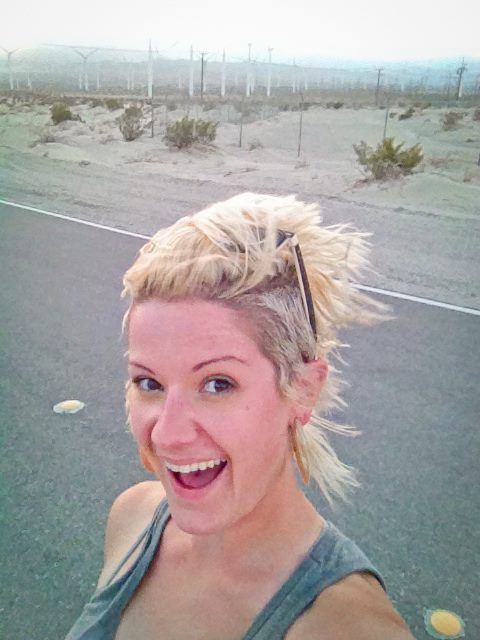 Make sure you check out Sofi's website GT-moto.com.
And for anyone wondering, the Full Faces Are Sexy tank top I'm wearing can be found at fullfacesaresexy.com.
Posted on July 8, 2014 in Blog, MotoLadies, Motorcycles by Alicia Mariah Elfving