Ride to Neptunes Net in Malibu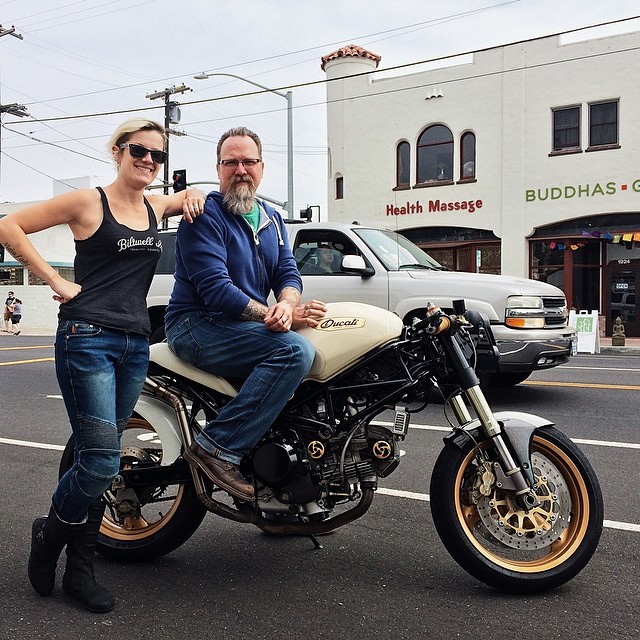 Took Pandora out to Neptunes Net today with friends in their lovely classic cars. On my way back through town, jeweler Steve West of Silver Piston, flagged Wolf and I down outside the 1927 Barbershop! He's in town this weekend visiting from Atlanta, Georgia. What a coincidence!
A good day indeed.
Check out the Silver Piston + MotoLady exclusive rings!
More about Neptunes Net-
"The original building (now the Restaurant Side) was established in 1956 by Eastman Jacobs. The location of the fryer and grill have not changed in over 50 years! The current owners, Chong and Michelle Lee, purchased the restaurant from Paul and Dolly Seay on July 4, 1991. Over the decades, Malibu and the Pacific Coast Highway have changed and evolved. Surfing, sight-seeing, and celebrity spotting have remained a staple of the Malibu experience. At Neptune's Net, you can experience Malibu in its natural state. Enjoy the real California experience at Neptune's Net in beautiful Malibu, California!"
It's a favorite spot for motorcyclists, car cruising, and tourists… but it never loses it's old school charm. They're famous for their clam chowder- which even I, who does not enjoy clams, think is delicious. Side note, though, if you try to go and have an option… choose a weekday during the earlier hours. You can avoid a lot of the insanity of the weekend… and the traffic. But, most of the motorcycles show up on Saturdays and Sundays!
Posted on May 24, 2014 in Blog by Alicia Mariah Elfving