Raquel Loves Superbikes

Raquel Rodriguez and her Honda CBR600 sportbike.
Costa Rican Raquel, 36, has been riding for about ten years- her first bike was a 100cc scooter. Starting small is a good way to get familiar with two wheels without too much pressure- they're light, fun, and if you drop it… so what? After her scoot, she got a Yamaha FZ150i that she's kept despite upgrading to the CBR. Her passion is superbikes, and rides her Honda internatiomally on road trips.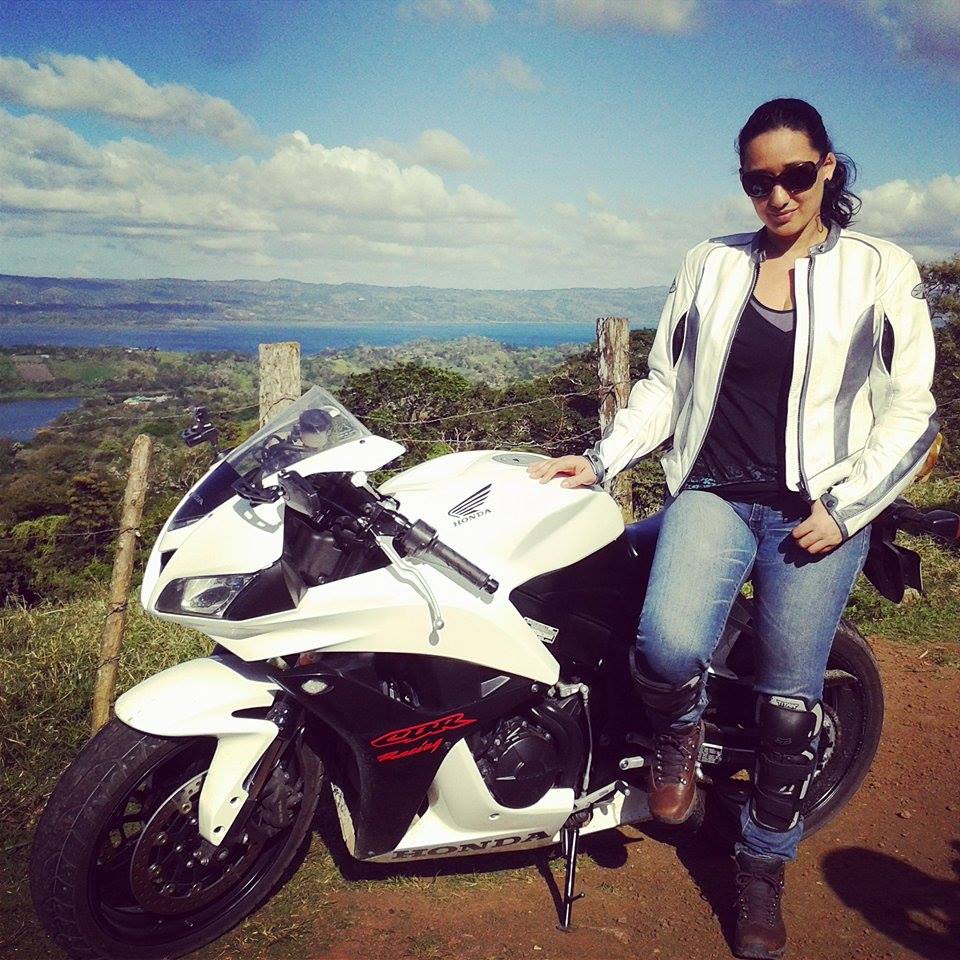 Thanks for the submission, Raquel!
Posted on October 26, 2014 in MotoLadies by Alicia Mariah Elfving