Posts Tagged 'october'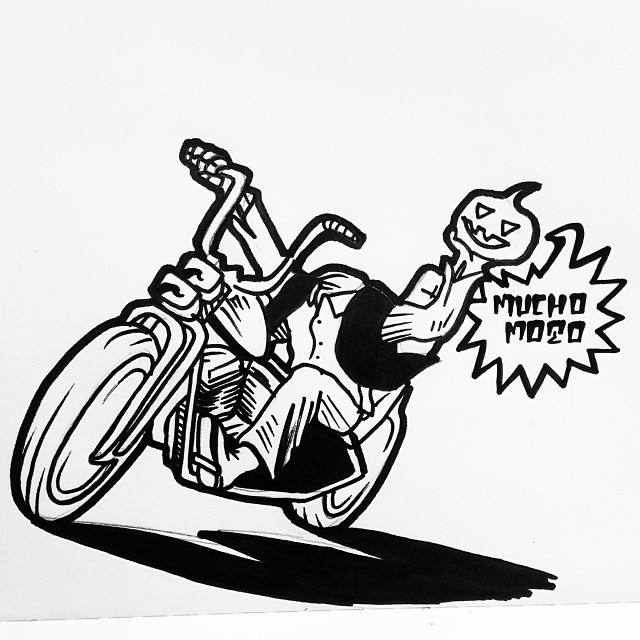 More Halloween themed motorcycle goodness! MuchoMoto's daily doodle, the Pumpkin Headed-less Horsepower-Man!
Featuring three fantastic moto ladies on their Ducati sport classics. This photo was taken outside my work, MotoCorsa, October 2008 in Portland Oregon. Erica (far right) is doing a ton better today than the other day. I got to visit her today, she is as lovely as ever. Tomorrow, Kat (far left) is coming in from Philly to visit Erica, and I'm stoked to see her as well. Here's hoping for the speediest recovery allowable by the laws of the universe.