Two Up On A CB360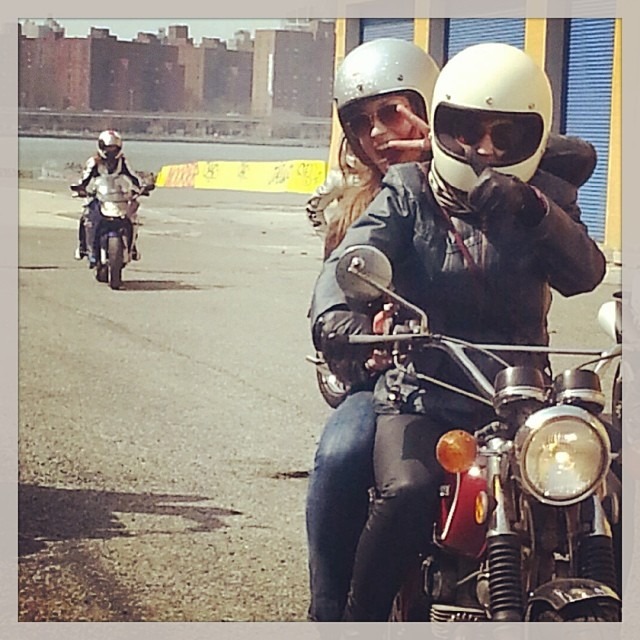 Stephanie Kniebler gets a ride on the back of her buddy Kim Kenney's CB360 while she's finishing her project. Taking up the back is Chantal Smith on her sportbike. They ride in a sort of riding club, a bunch of awesome motoladies called 'the Miss-Fires' (fb).
I love this photo so much. We've got a classic smaller bike, retro full face helmet (the Gringo from Biltwell), a 3/4 helmet (probably the Biltwell Bonanza) AND a modern full face with sport bike. This is what it's all about, people. Riding whatever you want, however you want, whenever you want!
Love motorcycles, and pay it forward! The meaning of life.
Posted on March 25, 2014 in MotoLadies by Alicia Mariah Elfving