On The Road: The One Motorcycle Show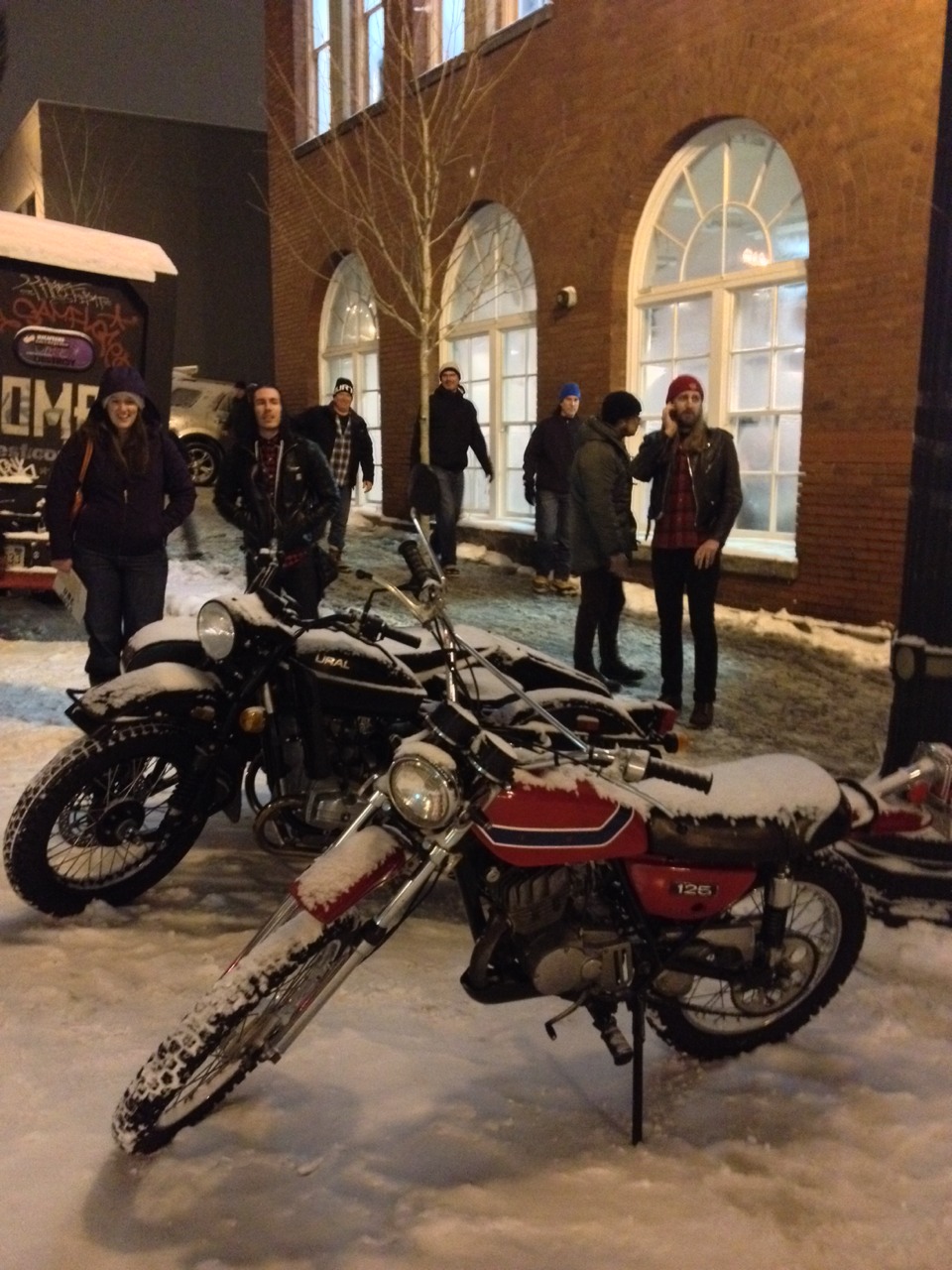 Snowy as hell in Portland but the turn out for the first night of the One Show was amazing.
I'm so stoked to have been able to bring Pandora even though the going was a little tough.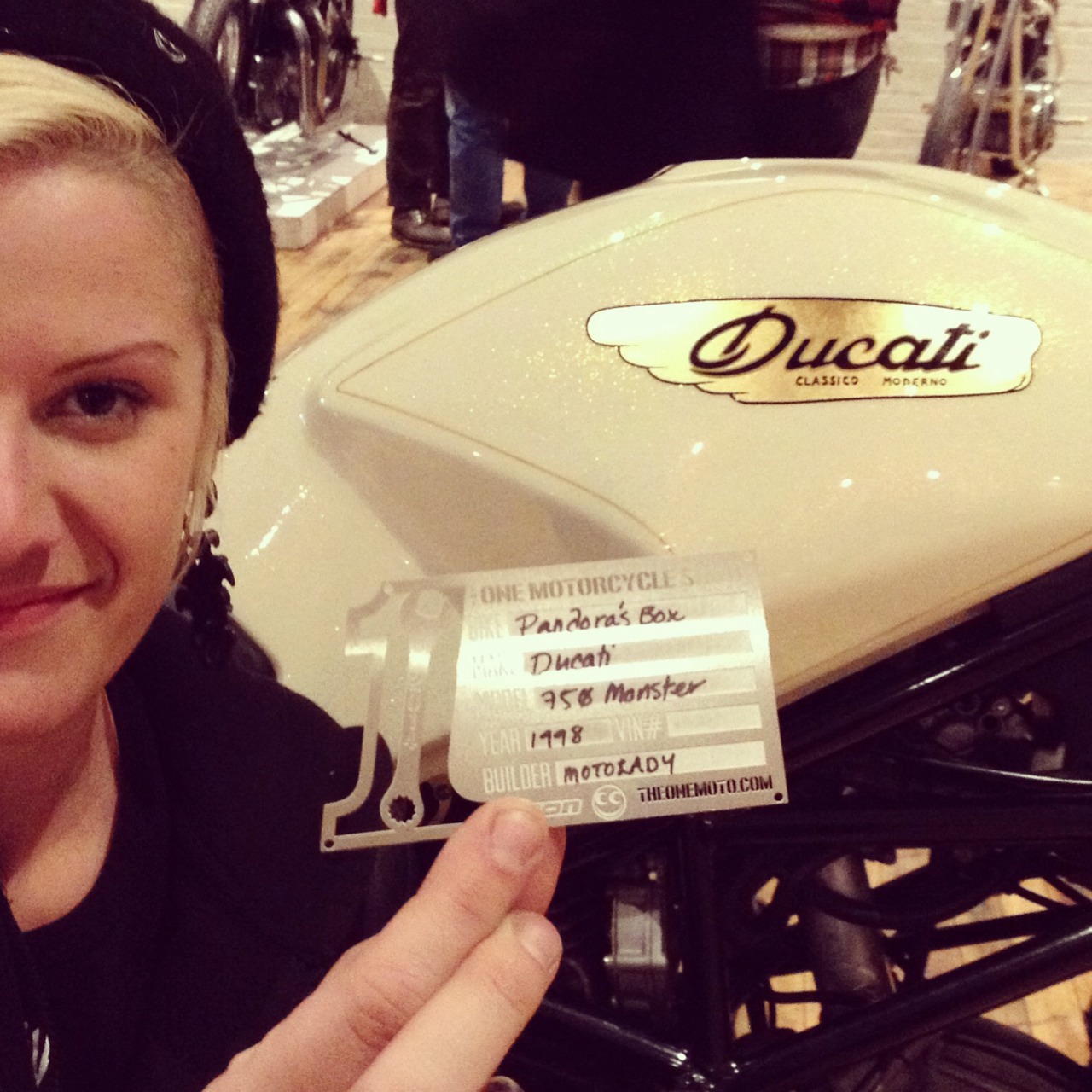 I do love Portland, look at those crazy folks who rode to the show in the ~5 inches of snow.
Quickie shots of some bikes and one behind the scenes, too.
Posted on February 8, 2014 in Blog, Events by Alicia Mariah Elfving