Vicki Golden Gets Ready To Race 250 Supercross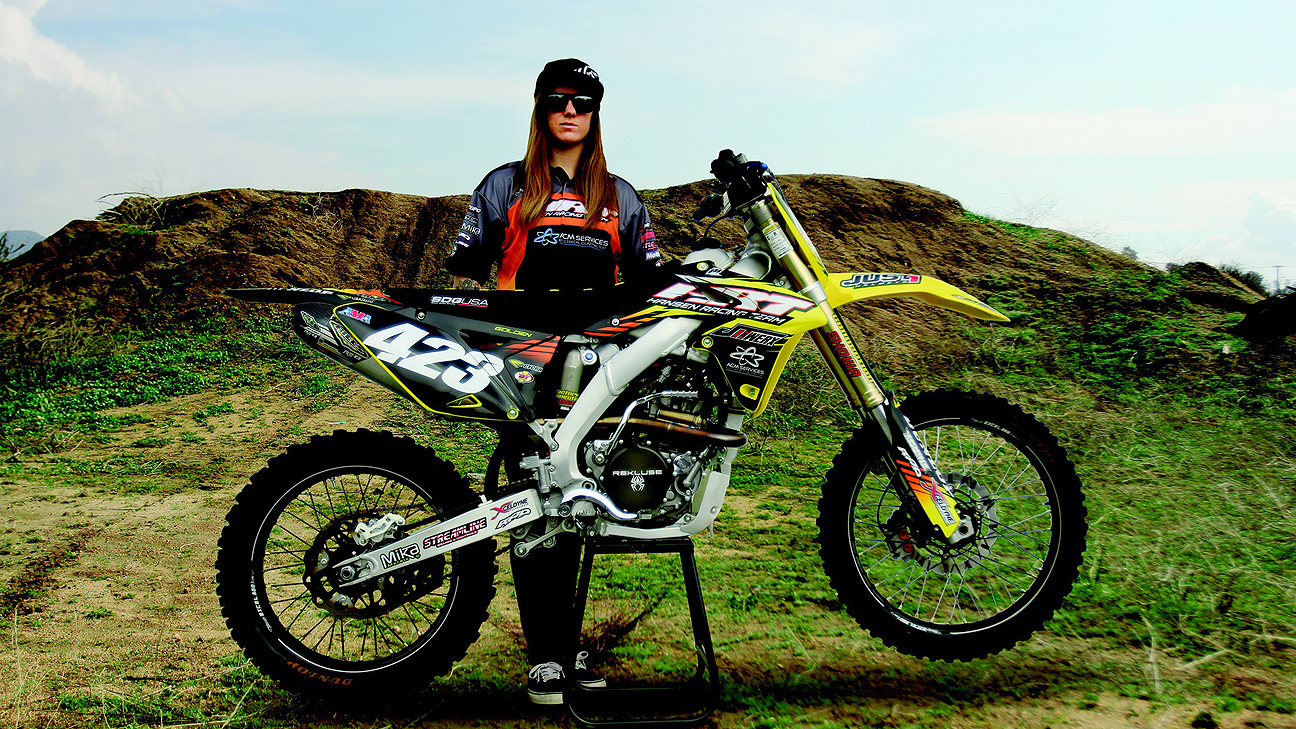 Above, 22 year old Vicki Golden stands behind the Suzuki she'll be racing in the Monster Energy Supercross 250 class.
Vicki is holds three gold medals in Women's Moto X Racing, and a bronze in Moto X Best whip. Her first race will kick off in Arlington, Texas, at the AT&T stadium pn February 14th.
Her journey began last March, qualifying for the Monster Energy Supercross by finishing within the top 30 of the premier arenacross class at three different events in the same season. "The Road to Supercross" program begin in 2013, allowing any rider the chance to qualify for a bigger race. Though able to finish out the end of 2014's racing season, she decided to wait. "If I were to go and do the last two rounds (last) year, and I did poorly, it's not looked at as a learning experience, it's looked at as if I failed already," Golden said. "Because if I do one bad [race] in a one-event deal and there's no more to try and get redemption, then all my sponsors and everyone in this industry looks at it as a failure. It's definitely important for my situation to have the most chances as possible."
A huge opportunity for Golden, she's still not making a salary from the events. HRT is paying her expenses- bike transport, mechanics, travel, lodging, entry fees etc. Those costs alone range from $50-60,000 per racer.
I for one am looking forward to watching her progress through the racing season!
Here's some photos from her past events-
Posted on January 16, 2015 in MotoLadies, News & Features by Alicia Mariah Elfving