Lindsey on her Vintage Harley through the Snake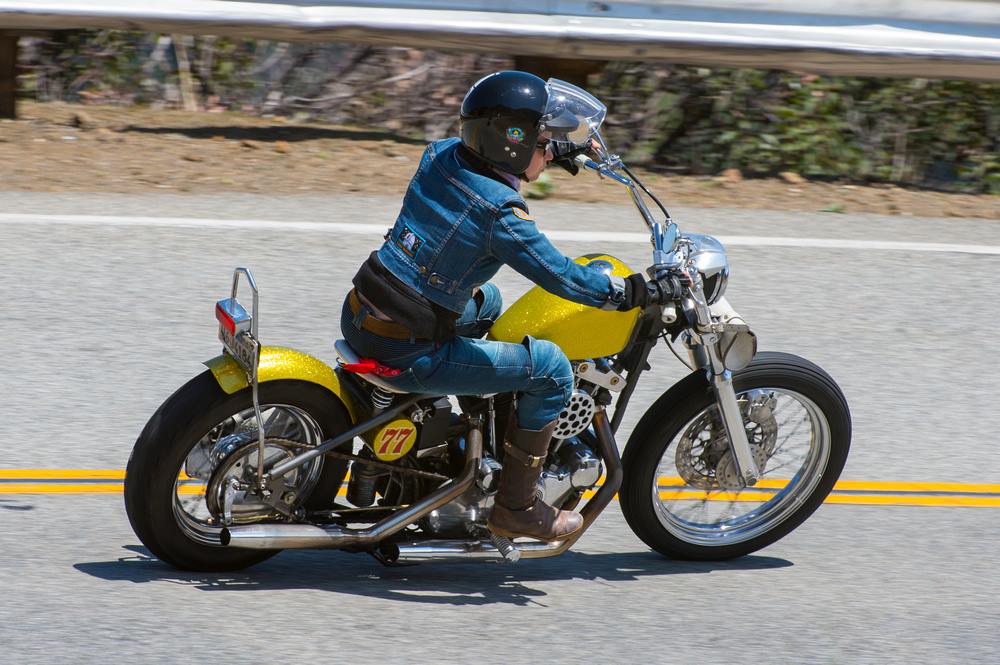 Lindsey Marie Hanson on her beautiful customized vintage Harley, captured hitting "The Snake" near Los Angeles, CA.
You've probably seen photos from "The Snake" without even realizing- it's a 21-turn portion of Mulholland Highway just above the Rock Store. "Edwards' Corner" is the last turn heading uphill through the snake and is rather internet famous for capturing motorcyclists outriding their bike, talent, and/or conditions.
Palm trees and moto lady. Hannah Johnson riding a Ducati Hypermotard in Miami, Florida. Video ...
Learn more
Tags: 1977, california, classic, custom, harley davidson, lindsey marie hanson, los angeles, metal flake, motolady, motorcycle, motorcycles, mulholland highway, real, retro, socal, the snake, vintage
Posted on April 17, 2014 in MotoLadies by Alicia Mariah Elfving