Seven Days of Giveaways: Day 4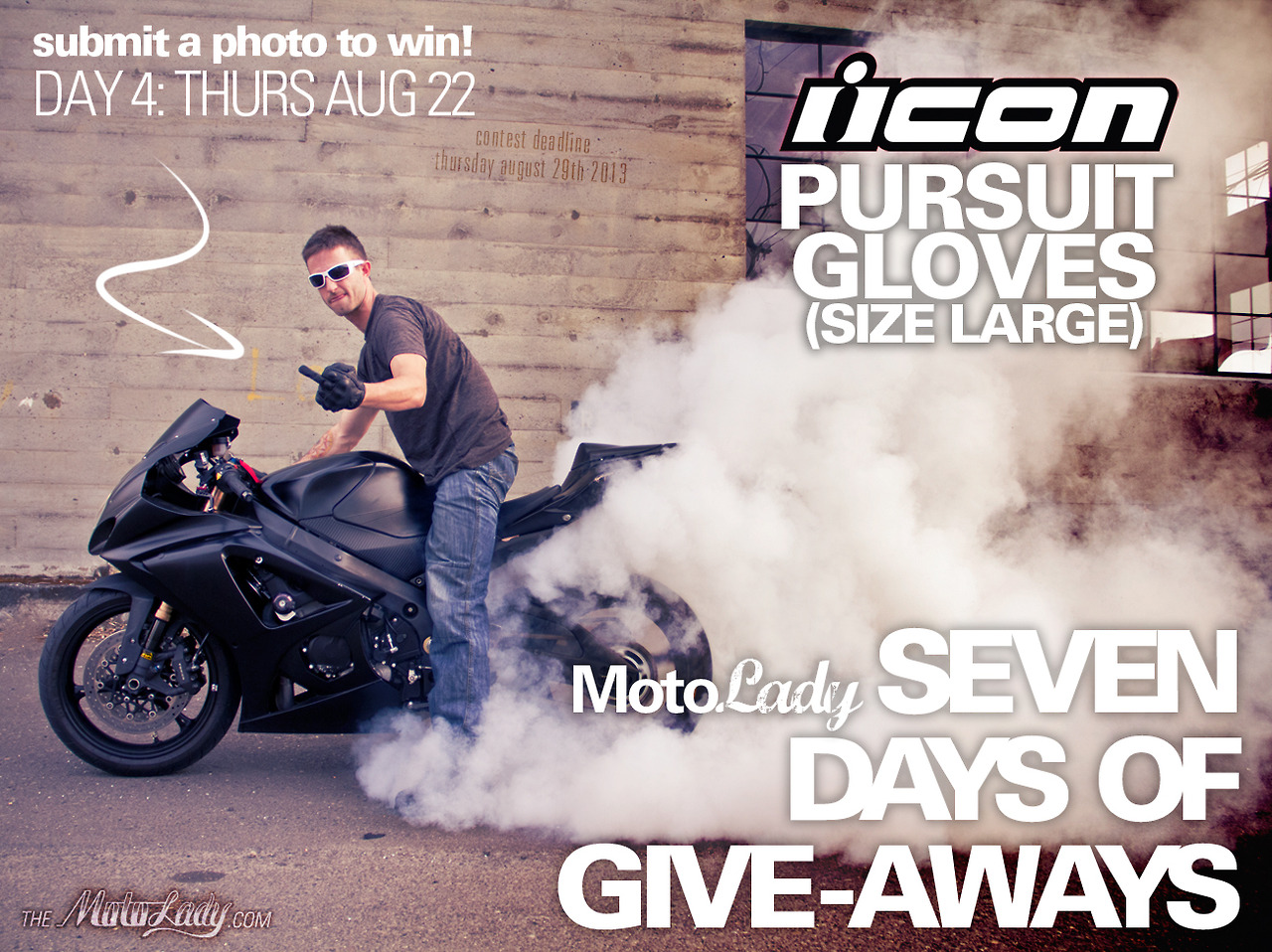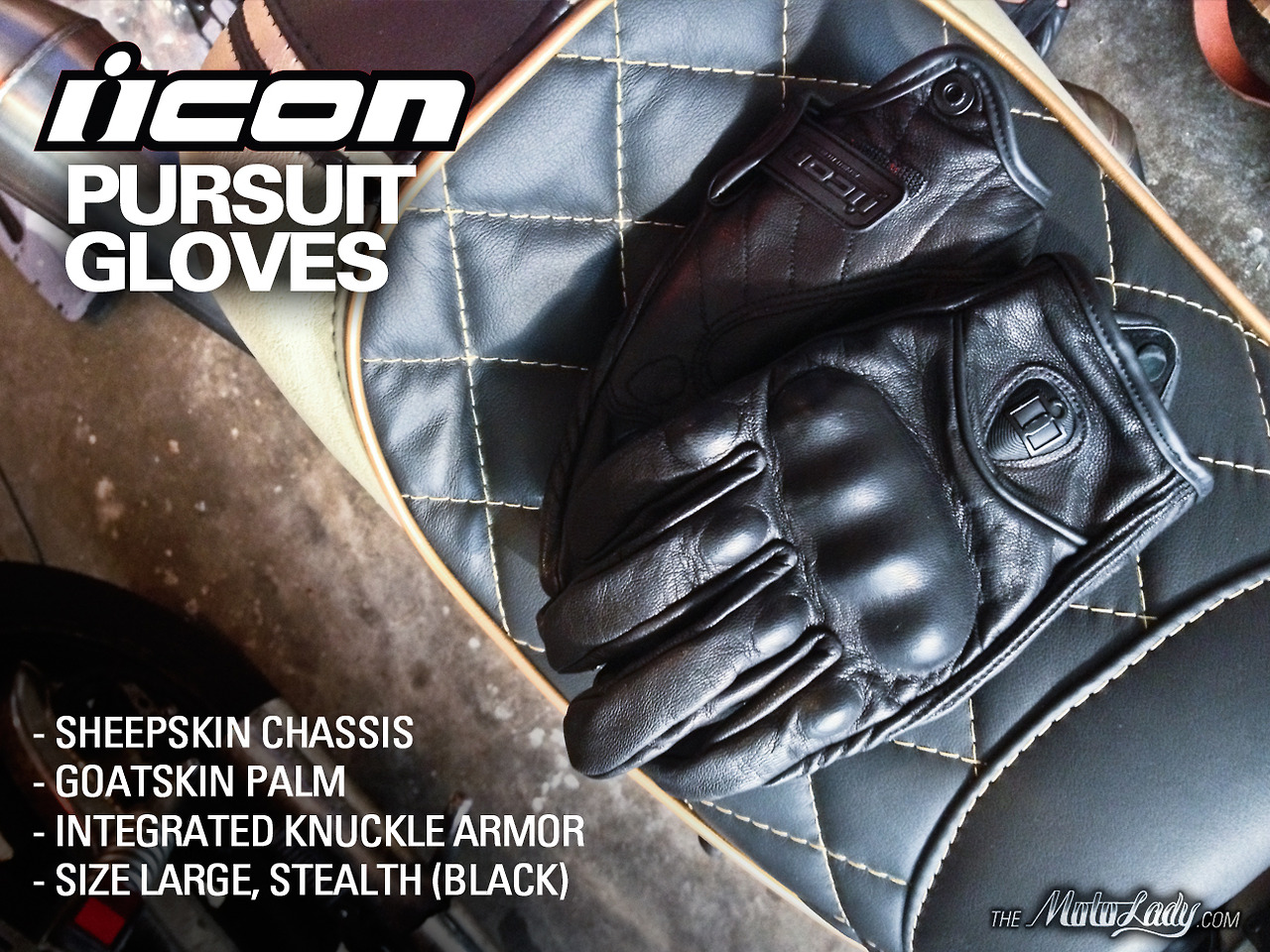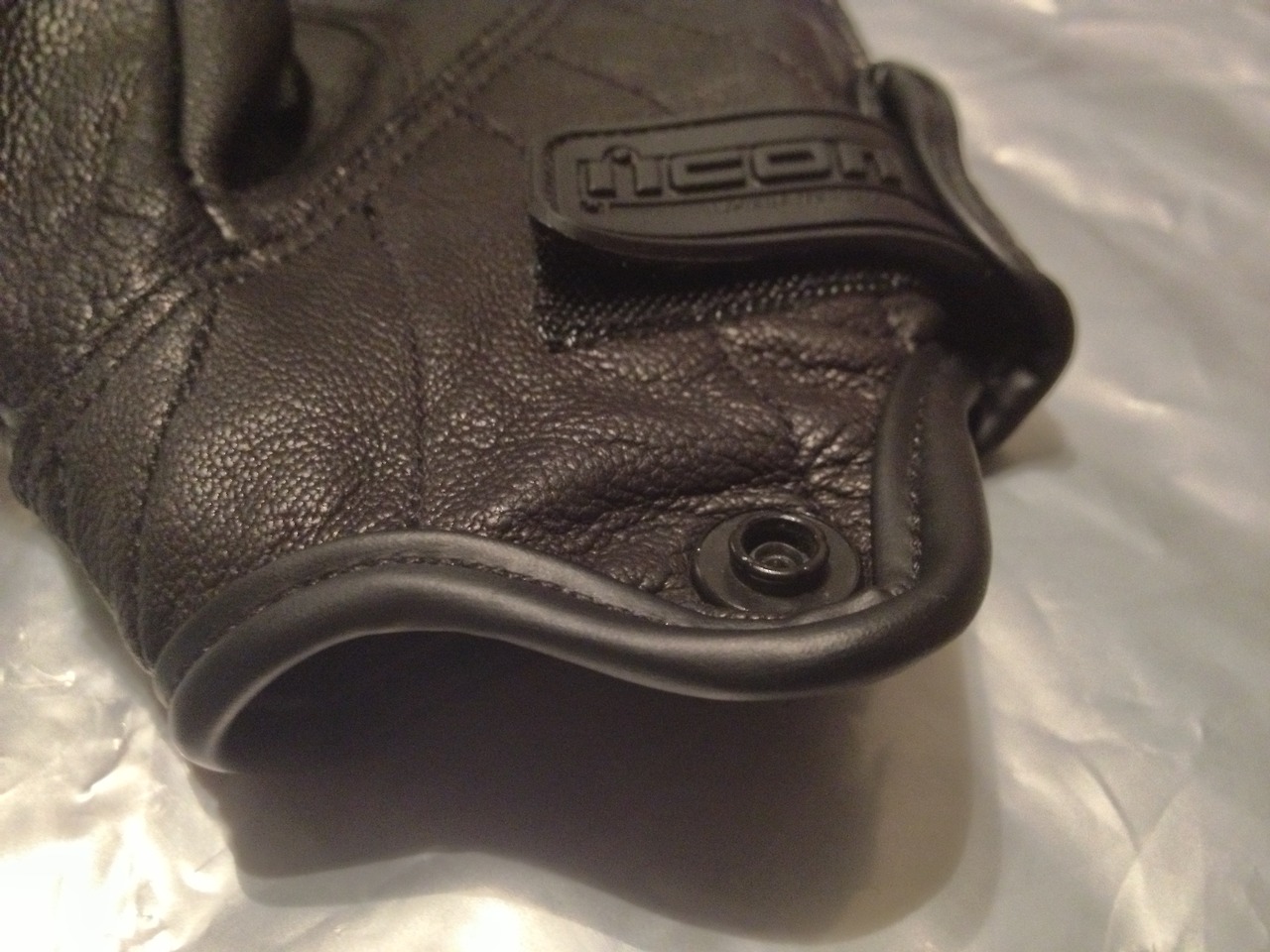 MotoLady Seven Days of Give-aways… put your hands in the air for day four!
There's three more days of THANK YOUS for being awesome and reading the blog. Best check back, y'hear?
Day 4, Thursday: Protect those palms and sausage fingers with some durable Icon Pursuit leather gloves… complete with knuckle armor! Great for keeping your most important tools protected while riding, and for bouts of frustration against the punching bag. Size large wrist shorties, great for a whole deluge of types of riding!
Alright, PUT YOUR HANDS UP TO WIN! Not in a getting arrested sense, of course… I mean send me a picture of those moto hands! Greasy, bleeding from mishaps (lessons, I mean), working on your motorcycle! Either email it to me (alicia@themotolady.com) or use the handy submit page.
Submission deadline: Thursday, August 29th, 2013 11:59pst. Announcing winner: Thursday, September 5th, 2013. Winner is responsible for shipping costs.
MotoCorsa (where I work) threw an awesome party for Ducati Fashion Night. Miss Hannah Johnson ...
Learn more
Tags: armor, bad ass, blog, burn out, burnout, chris herrin, contest, gear, giveaway, gloves, icon, icon motosports, leather, motorcycle, motorcycles, pursuit, safety, seven days of giveaways
Posted on August 23, 2013 in Blog by Alicia Mariah Elfving