Wolf Designs' Custom Arthur Fulmer Helmet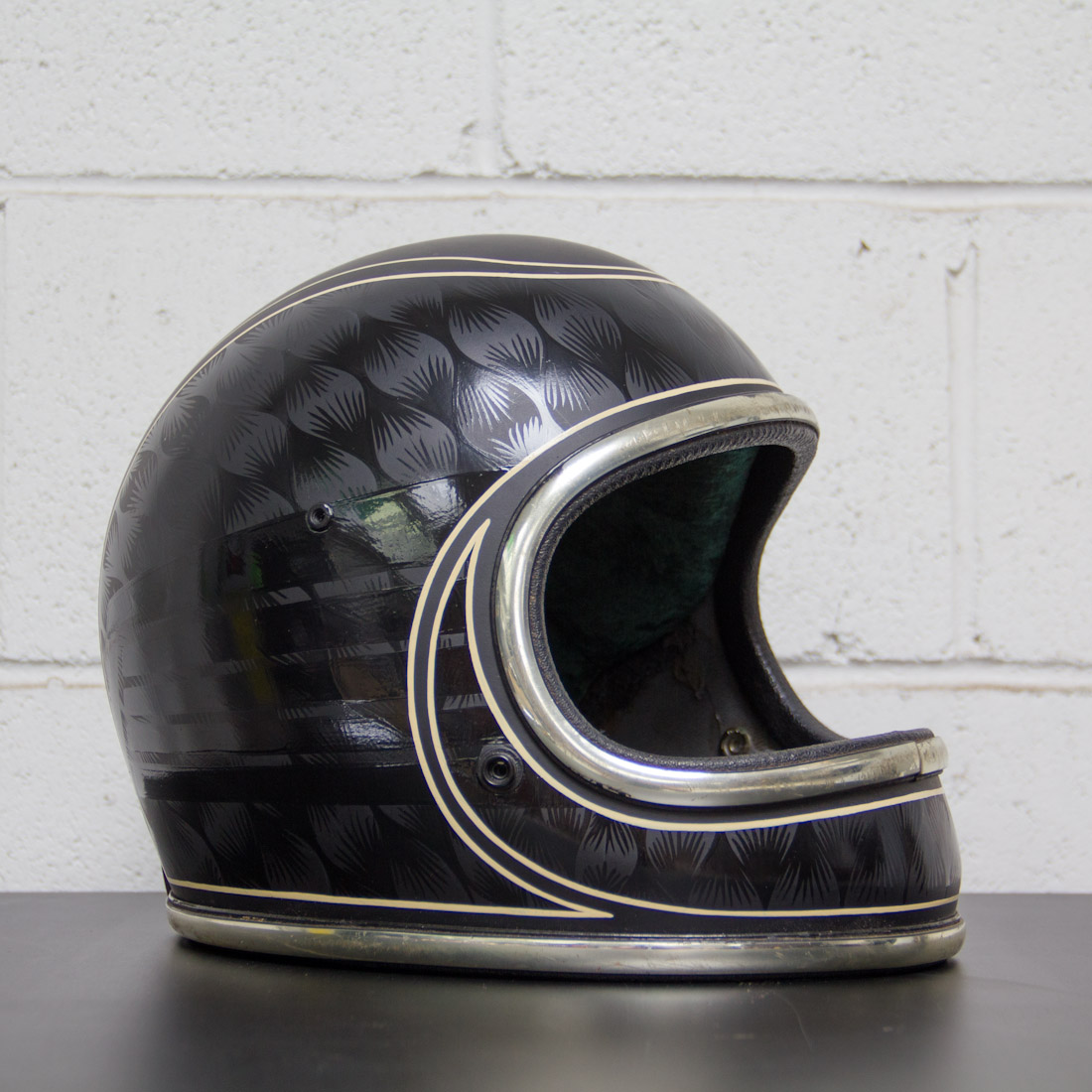 As many of you may know, the talented Jeff Wolf from Wolf Designs and I are more than just compadres- we live together! After dating for over a year, we took the plunge, and we live in the super awesome Ventura compound I've mentioned in past posts. Wolf is an extraordinarily talented fabricator, pinstriper and artist… so I'm featuring his custom full face vintage Arthur Fulmer AF50 helmet. Not to mention I'm a big fan of black and ivory color combos…
This 1970s vintage full face helmet was manufactured by Arthur Fulmer, known as the AF50 model.
The helmet has black on black patterning with contrasting ivory pinstriping in durable 1shot paint. The right side sports the old school Arthur Fulmer wing design, while the right sports an asymmetrical set of paneling. The inside padding is in pretty good shape, green velvet style fabric over the foam inserts. There are a couple small scuffs on the paint from making it's rounds to art shows, however they're barely noticeable.
While many rare vintage Arthur Fulmer helmets go for over $200, scratched and beaten to a pulp- this one will barely cost you more than that and comes with beautiful one of a kind artwork by the talented Jeff Wolf of Wolf Designs. First come, first served… you can buy it for $250 in the MotoLady shop.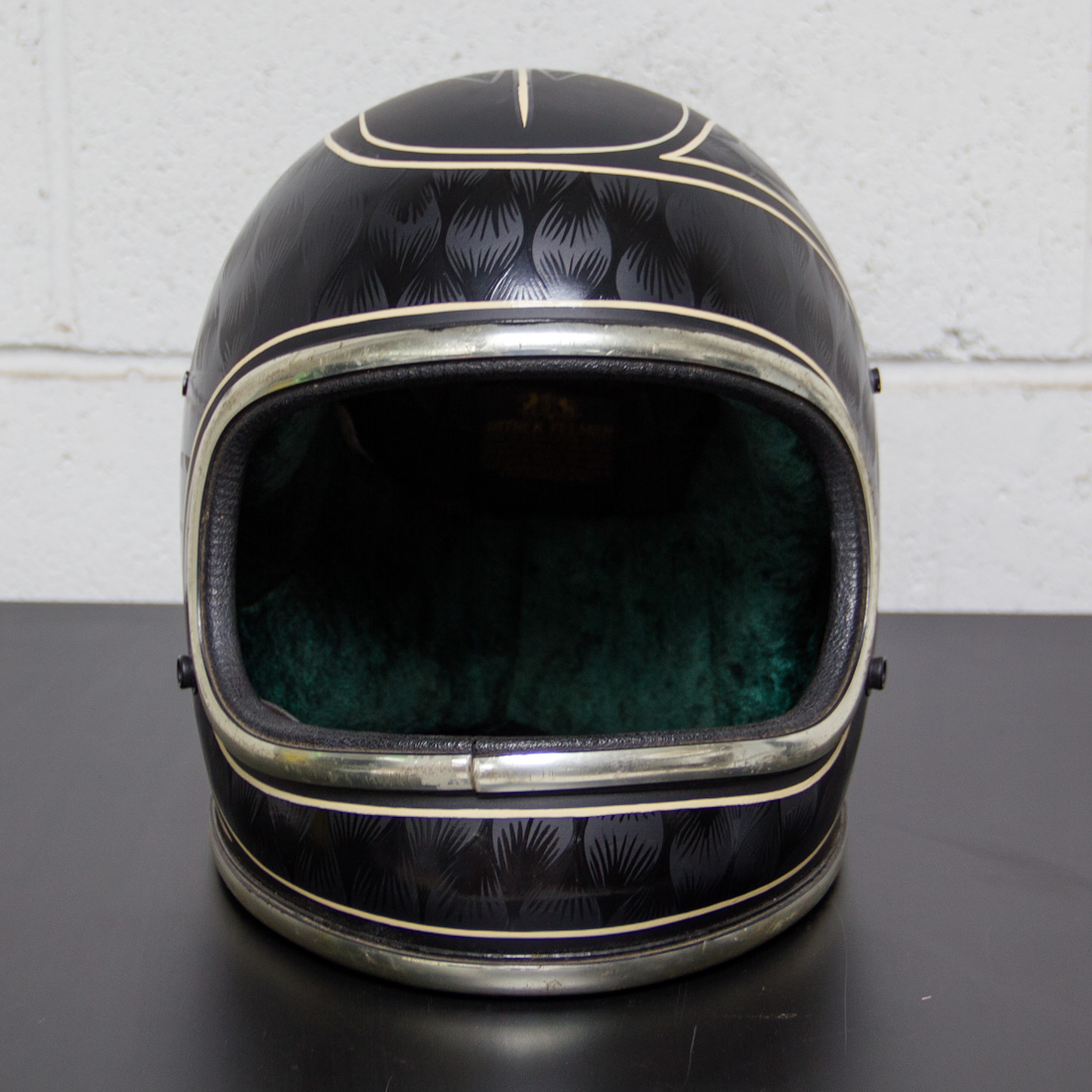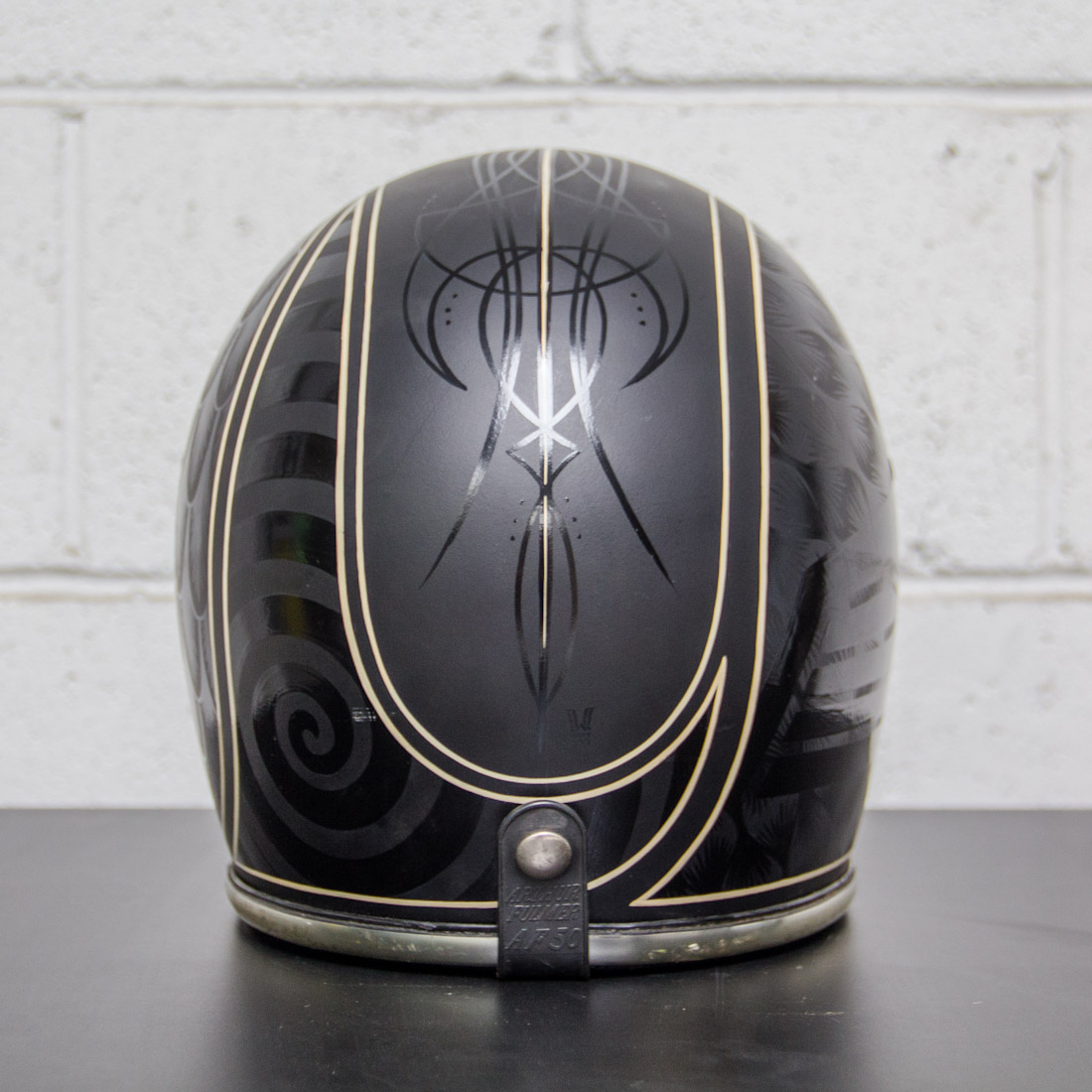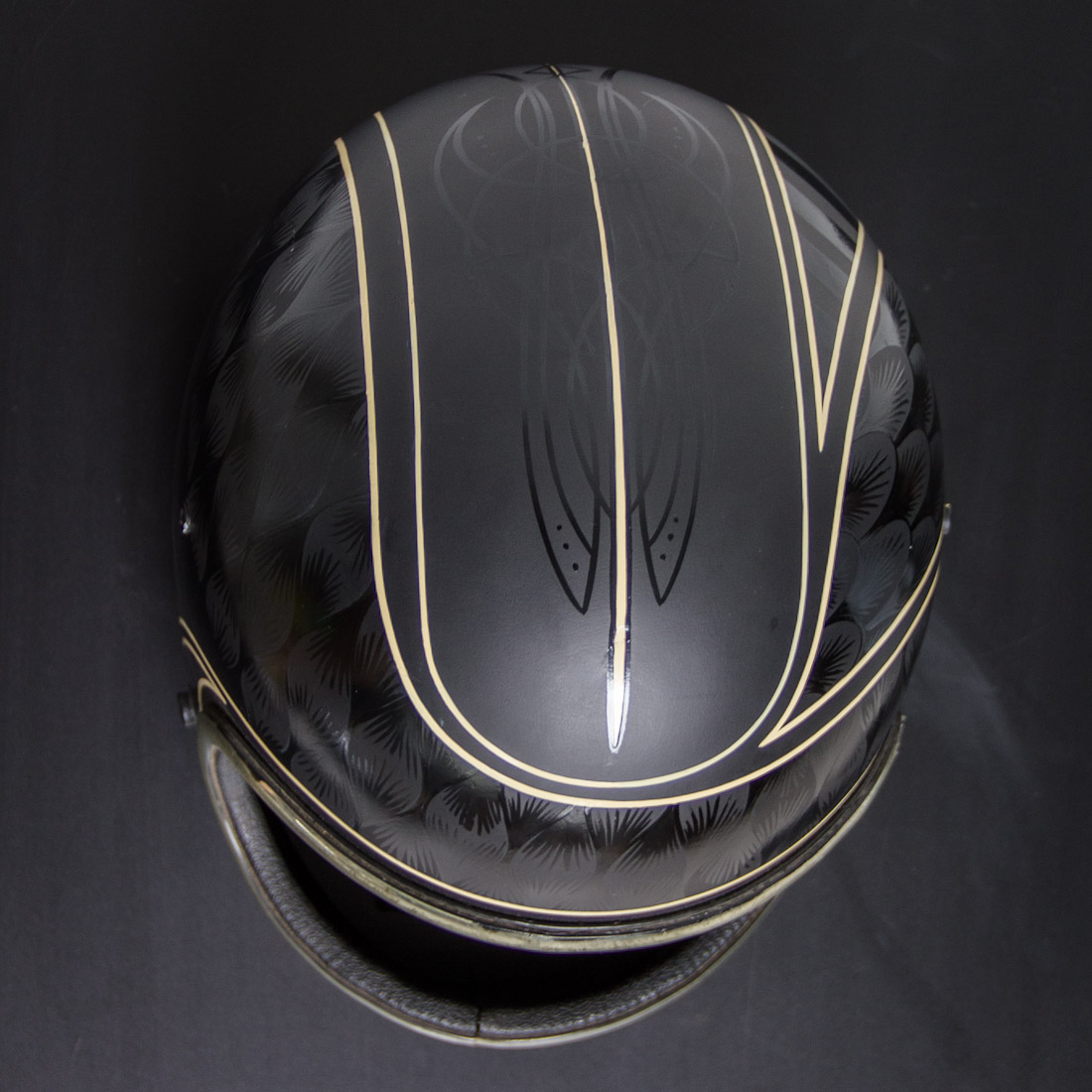 Wolf is the artist who striped the MotoLady Ducati Monster project, collaborated on the Braap t-shirt design, and has done multiple painting projects for MotoLady giveaways and event raffles.
Photographs by Alicia Mariah Elfving, copyright themotolady.com 2014.
Posted on September 8, 2014 in Blog, News & Features by Alicia Mariah Elfving