Women Who Ride: Kristy Petch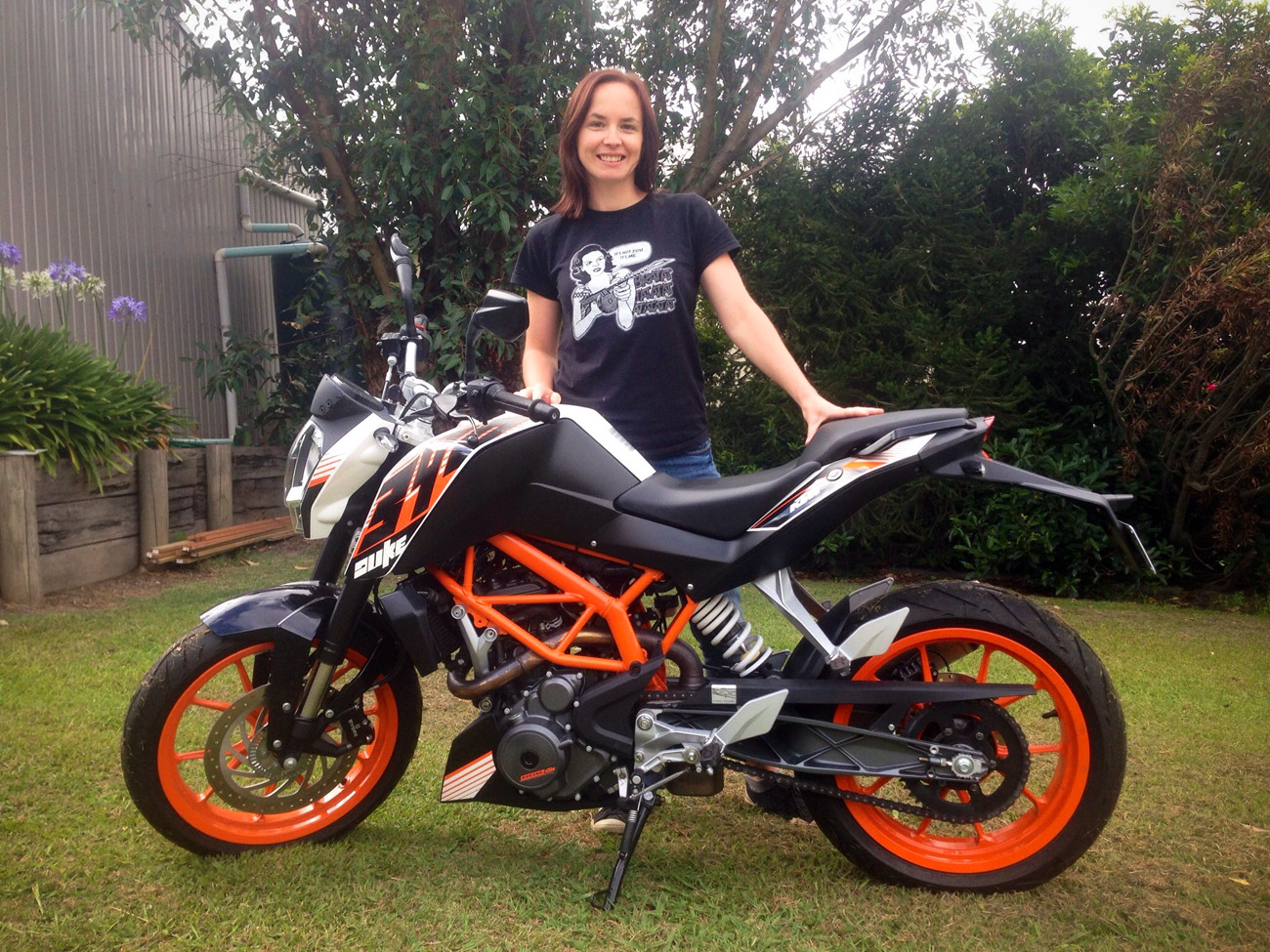 Women who ride: Recent dirt to street rider convert Kristy Petch with her black KTM 390 Duke.
Having developed a thirst for speed at a young age, Kristy became an auto speedway racer and developed a passion for motorcycles. At first she went through some dirt bikes, which she loved, but when she saw the KTM 390 Duke she fell in love and started riding on the streets of Australia. I'll let her summarize the details.
"I'm 29, I live in Warragul, Victoria, Australia.
My love of all things fast started when I was around nine years old, with my dad always being a rev head and buying our first speedway car. It was a Super Sedan- Australia's version of a late model. Over the next 16 years I meet my husband, also a speedway racer, and my passion for cars and bikes grew.
After getting out of speedway I needed another outlet for my need for speed and along came my first dirt bike, a KTM 125sx. This baby was scary and the 2 stroke power was insane. After around six months I realised this was not a good choice for a beginners bike, and I picked myself up 2012 Yamaha yz250f that I affectionately named Franny.
Although I enjoyed my dirt bikes, I spotted the KTM 390 duke and knew it was love. I had never ridden a road bike before, but I'm not one to let something as simple as that hold me back. 😉 After a discussion with my husband, I sold my dirt bike and started my search for the perfect 390 at the end of 2014.
My 29th birthday rolled around on the 7th of Feb this year, and my husband and daughter rolled into our driveway on my very own 2014 KTM 390 Duke.
I was beyond ecstatic and this is where my road bike adventures have begun. There is nothing I love more than jumping on my Duke and cruising around- it's such a feeling of freedom. My confidence is growing every time I hop on my bike.
As for the rest of my life- I'm a bit of a gym rat, I train six days a week. Weights, strength, rowing, and crossfit. I work in the Automotive spare parts industry as a parts interpreter."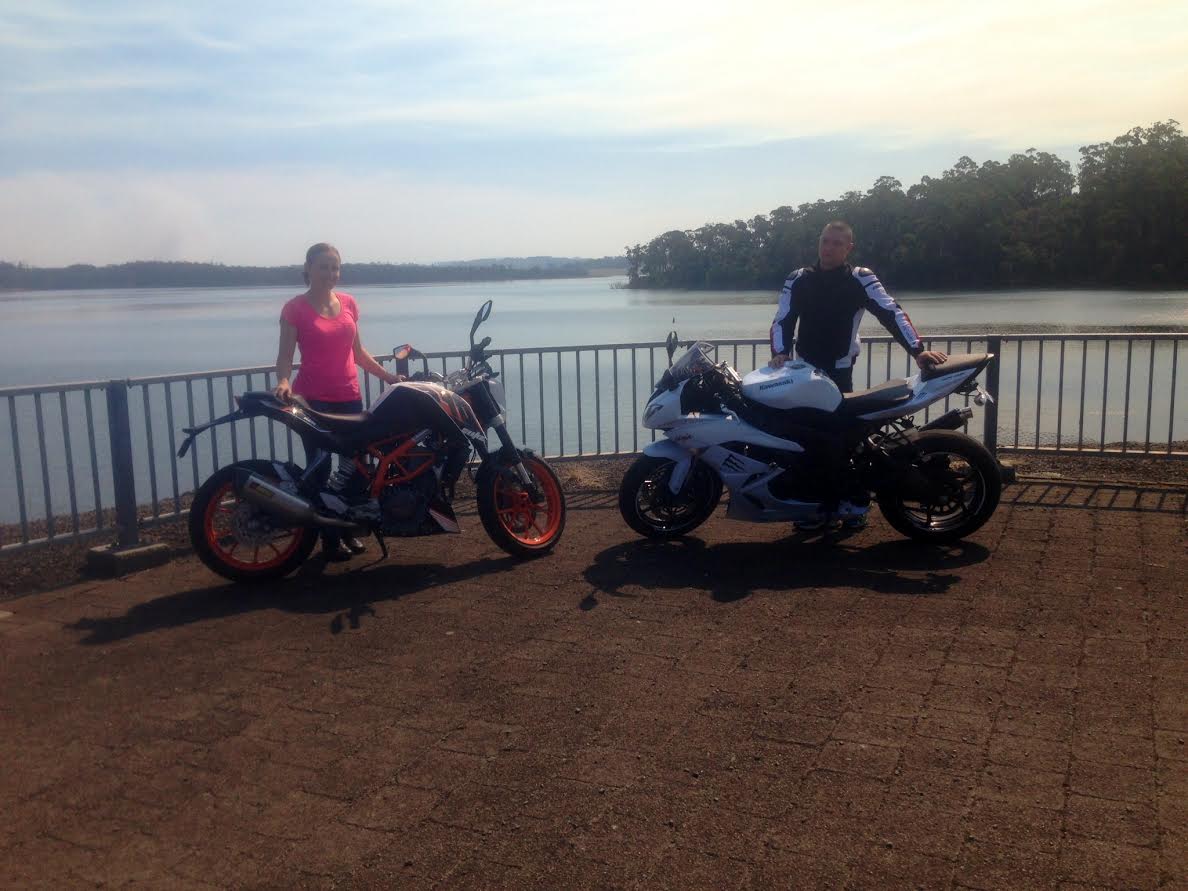 Are you a woman who rides, and want to be featured on the motolady website? Send me some photos and info about you through the contact page!
More Australian adventures of motoladies:
Posted on June 29, 2015 in MotoLadies by Alicia Mariah Elfving