Bros On Bikes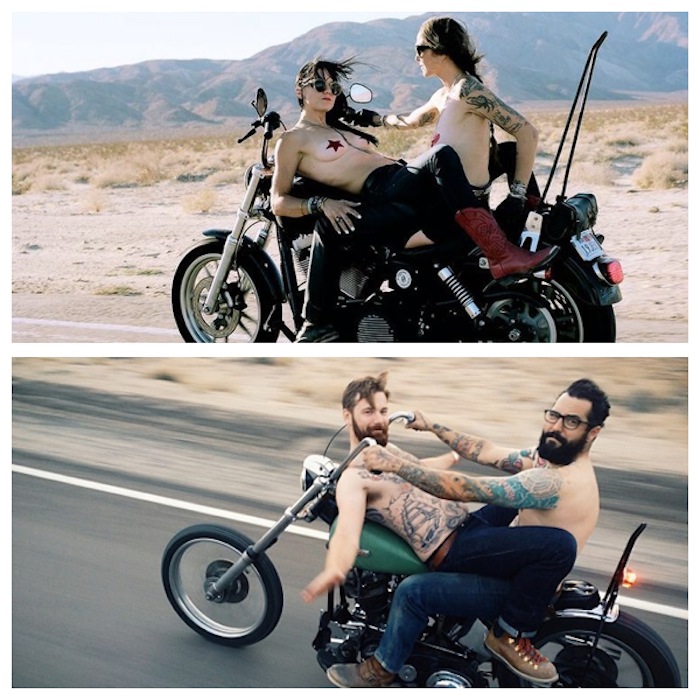 Well done, boys. Well done. An amazing parody photo of the Babes in Borrego shot of Jenny and Nina. All in good fun!
I want to personally thank JP of the Selvedge Yard for posting this because it made my week.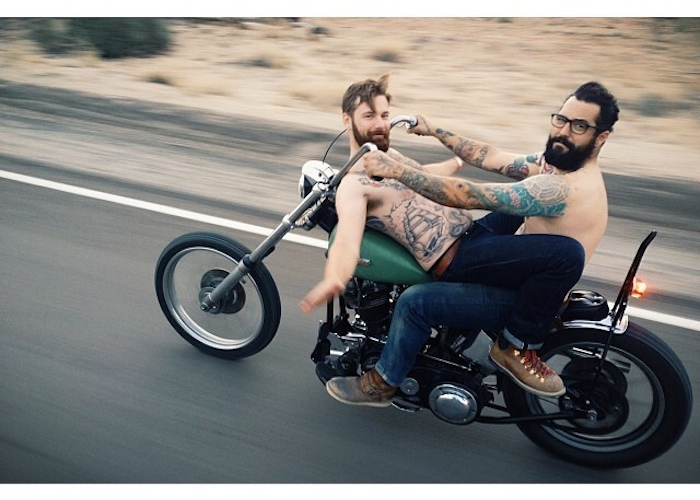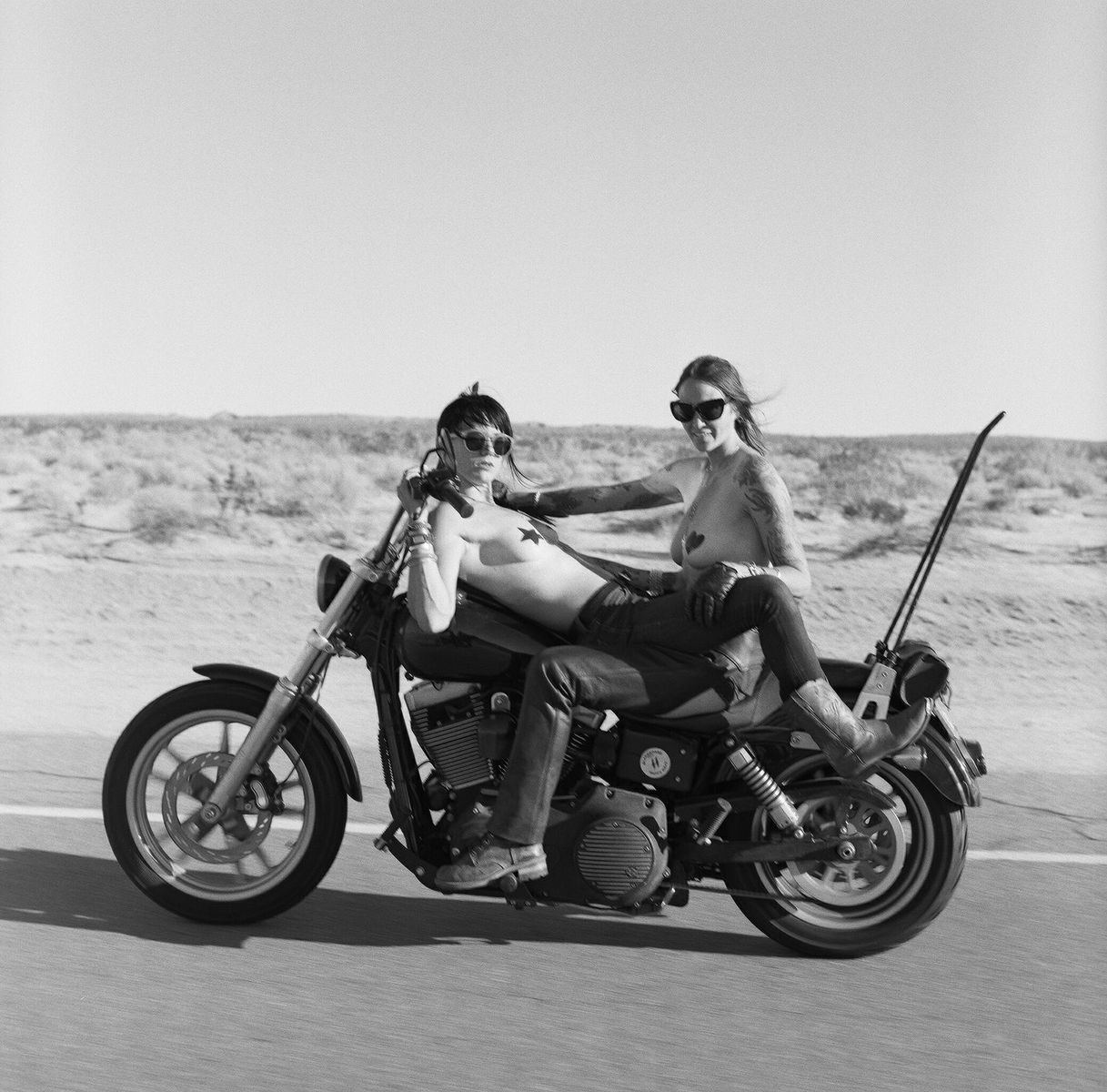 Original photo by Lanakila MacNaughton for the Women's Moto Exhibit (website), parody photo by Scott G. Toepfer (website).
Posted on October 27, 2013 in Blog, News & Features by Alicia Mariah Elfving