10k Miles On A 125cc Motorcycle: Iceland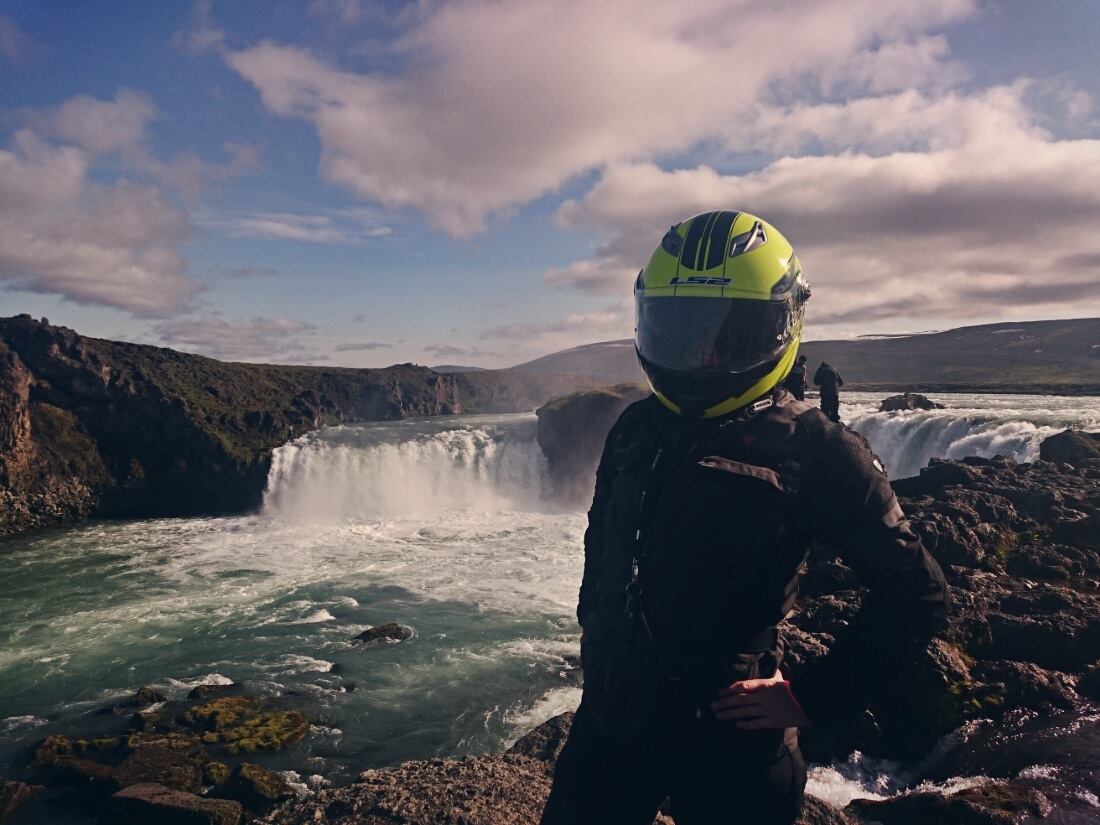 Weronika Kwapisz is a traveler from Poland with adventure in her heart. Previously completing a 12k mile journey across America on a Bonneville, she's in the midst of riding across Europe on a 125cc Suzuki Van Van motorcycle. Yep, over 10,000 miles on 125ccs.
Her adventure started on July 6th in Poland and Germany, to Denmark, to Iceland and the Faroe Islands, and beyond. Traveling solo, Weronika is fearless, often opting for the more difficult scenic routes on her adventures. Here's her Iceland motolady journal entry.
"Fighting for a dream is always difficult. Even for me after two big adventures it wasn't a piece of cake. We all wait for perfect moment but there is always something money, work, school, family… The perfect moment doesn't exist. It's now or never! When we don't settle the date it will be definitely "never".
Some people ask me how am I doing it? The answer is simple I try to think how can I make my dream come true with the things that I have no more or less. People spend money on new gadgets that they won't even use for 20 minutes or they're thinking about buying bigger apartment, house… fancy car… I like to collect instead of new things a new memories… It was the same with Riding Across Europe #2 trip after finishing Riding Across America adventure I knew that I want to discover the new places and that was only a matter of time when I'll jump on the motorcycle and ride with a wind.
When you come to Iceland sometimes you wonder if you landed on Mars or the Moon. It's hard to believe you're still on Earth. I've heard a lot about this country but nothing could prepare me for the things that I had to cope with on this land. In first hour of riding I froze like hell. It felt like someone was putting needles into my hands- thousands of them. On the road I met a Polish couple, last year they had been to Nordkapp, Norway (the farthest land of Europe) and they said they didn't get as cold there as they did here in the first hours of riding bicycles. But when you are riding here, you see new scenic views and you forget about all the inconvenience. Well, until the wind tries to blow you from the motorbike. In Iceland people say if you don't like weather, wait an hour and it will change (tourists say wait an hour, it might me worse).
I wasn't lucky because I hit the coldest summer in 30 years. I was shivering from the cold in the night in my tent even though my sleeping bag was made to help me survive in temperatures as low a 3 degrees Fahrenheit. But I found a strength in myself and in the morning I was jumping to my Suzuki Van Van 125cc. There was no day that I wasn't thinking "I'm on the movie set of Jurassic Park or The Lord of the Rings." Views were incredible! Fjords, ocean, volcanoes with snow on the top reminiscent of Kilimanjaro in Africa. Glaciers so close to the roads… and the grass so green that organizers of Wimbledon could learn how to take care of grass by Icelandic farmers.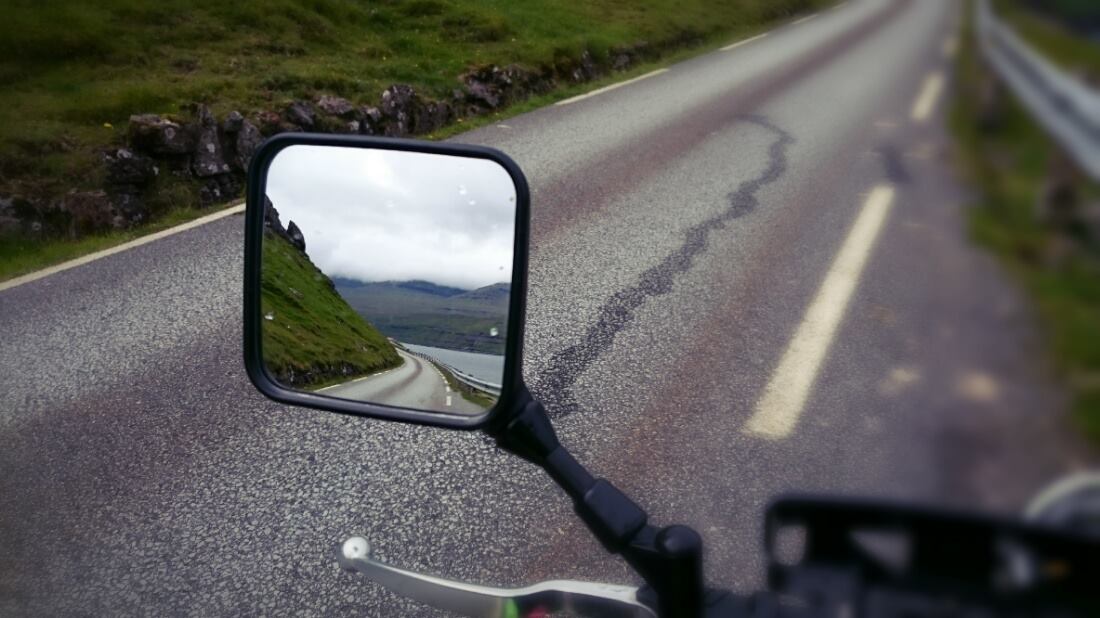 But it was far from fairytale. All adventures look great in pictures- but wind and temperatures were killing me. One of the tour guides told me to run from North to the South of Iceland- that the forecast for the region wasn't good. I tried to visit Westfjords but after passing 100 RVs heading the opposite way and struggling with the wind (32mph) I decide to go back after riding 70 miles. It was good decision- two days later I met a cyclist who told me that it started tos snow in the North. There wasn't a day I didn't think, "WTF am I doing? I should be at home on the warm couch, not riding around this crazy country. But after all's said and done, I don't regret it. It was worth it to see Iceland, especially from the saddle of motorcycle. It's one of the last places in the world where nature wins with humans. Iceland is so wild and unpopulated that you can feel like a real easy rider… and it's worth it… it's really worth it!"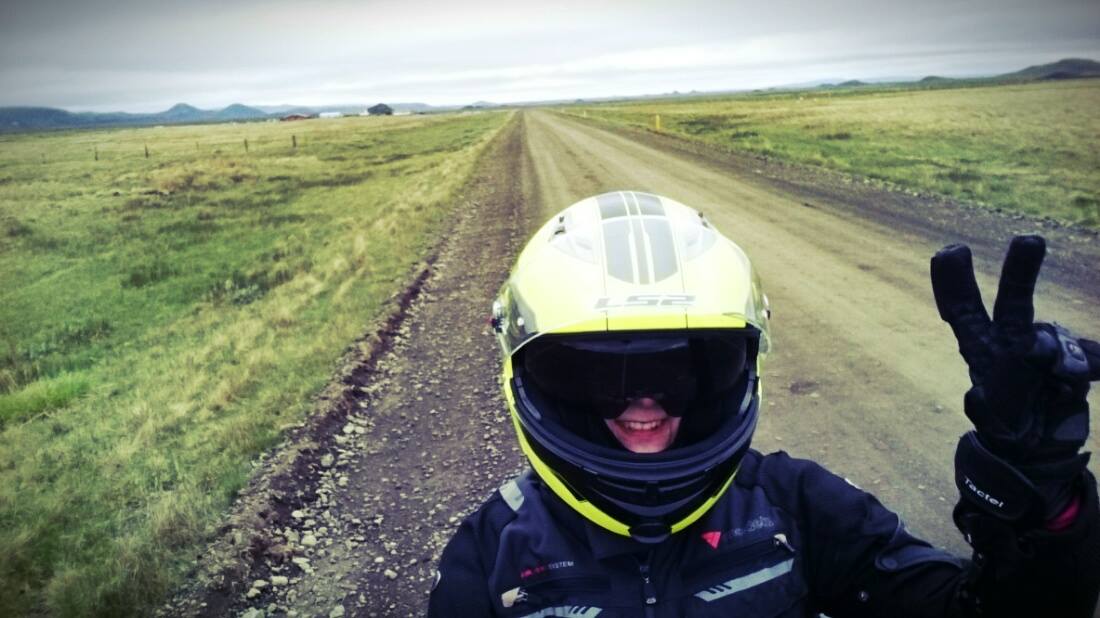 Follow Weronika on her Riding Across World facebook. 
Dont miss:

Hello from Honda HQ in Torrance, CA! The Rebel gets it's 500 mile service, and I get a tour.
Posted on September 8, 2015 in MotoLadies, News & Features by Alicia Mariah Elfving