1950 Moto Morini by J Shia of Madhouse Motors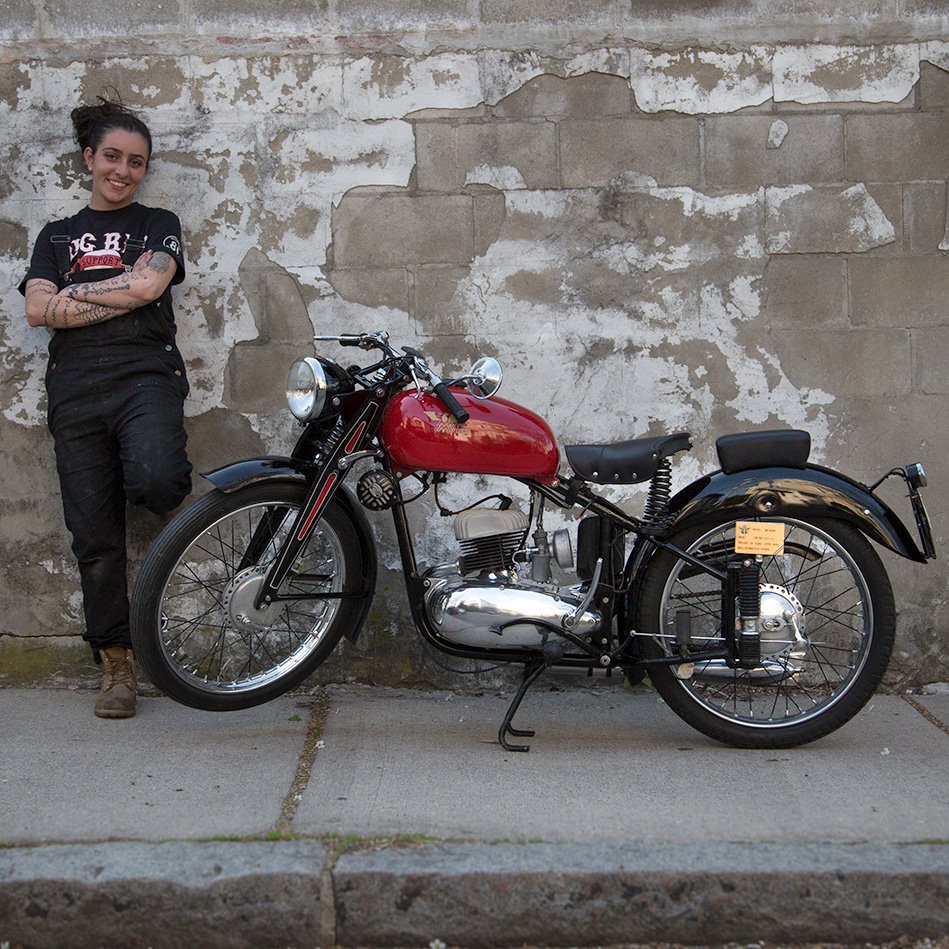 J Shia

is a mechanic and motolady living in Cambridge, Massachusettes.
J is one part of Madhouse Motors, a custom and restoration shop in Cabridge where she works on a huge range of motorcycles from new and old Harleys, Hondas, Triumphs, and even Italian stuff. Recently she completed a restoration of this beautiful 1950 Moto Morini single cylinder motorcycle. Moto Morini is an Italian motorcycle manufacturer founded in 1937, that went on to win some early races in the Italian and Spanish Grand Prix races in the 1930s all the way through the 1960s. Eventually Cagiva took control of the company in 1987, which was merged with Ducati in 1999 by the Texas Pacific Group. Long story short, fans of Italian motorcycles will dig this little red and black thumper.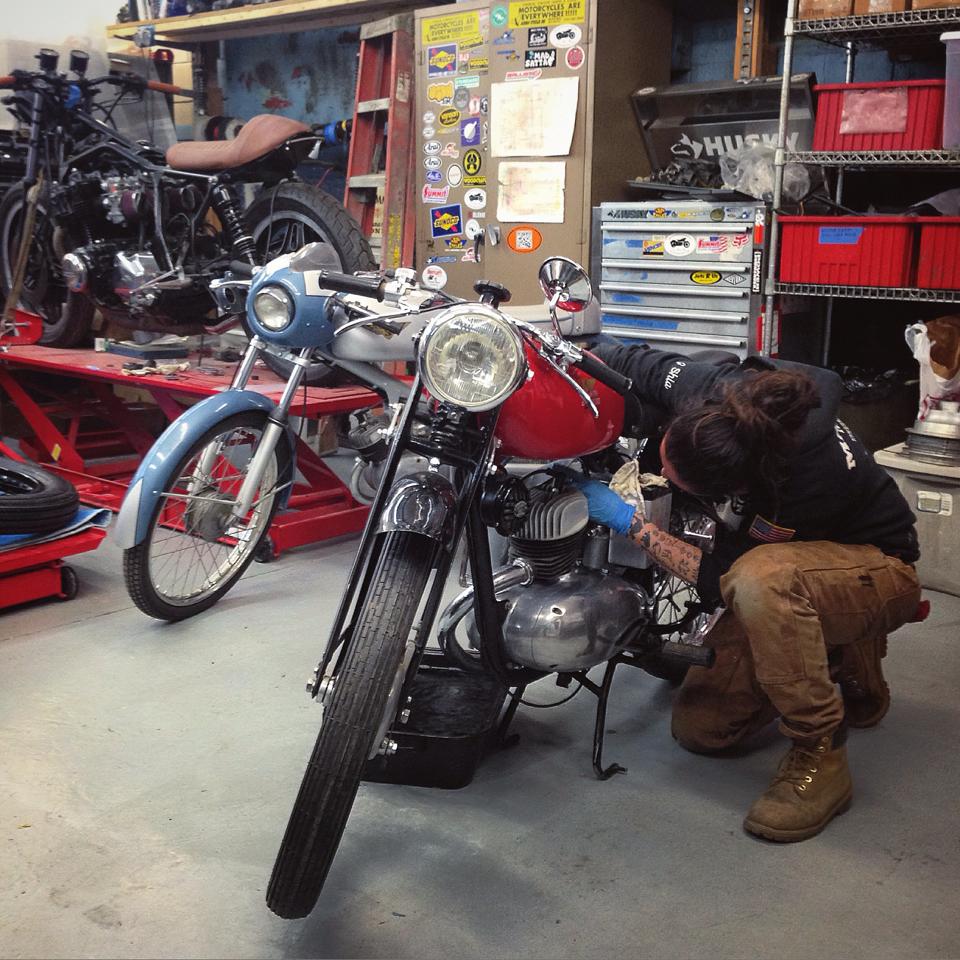 J and her team fine tune and refinish all sorts of beautiful motorcycles- she's a fan of pretty much everything two wheeled. Madhouse is a family owned and operated business.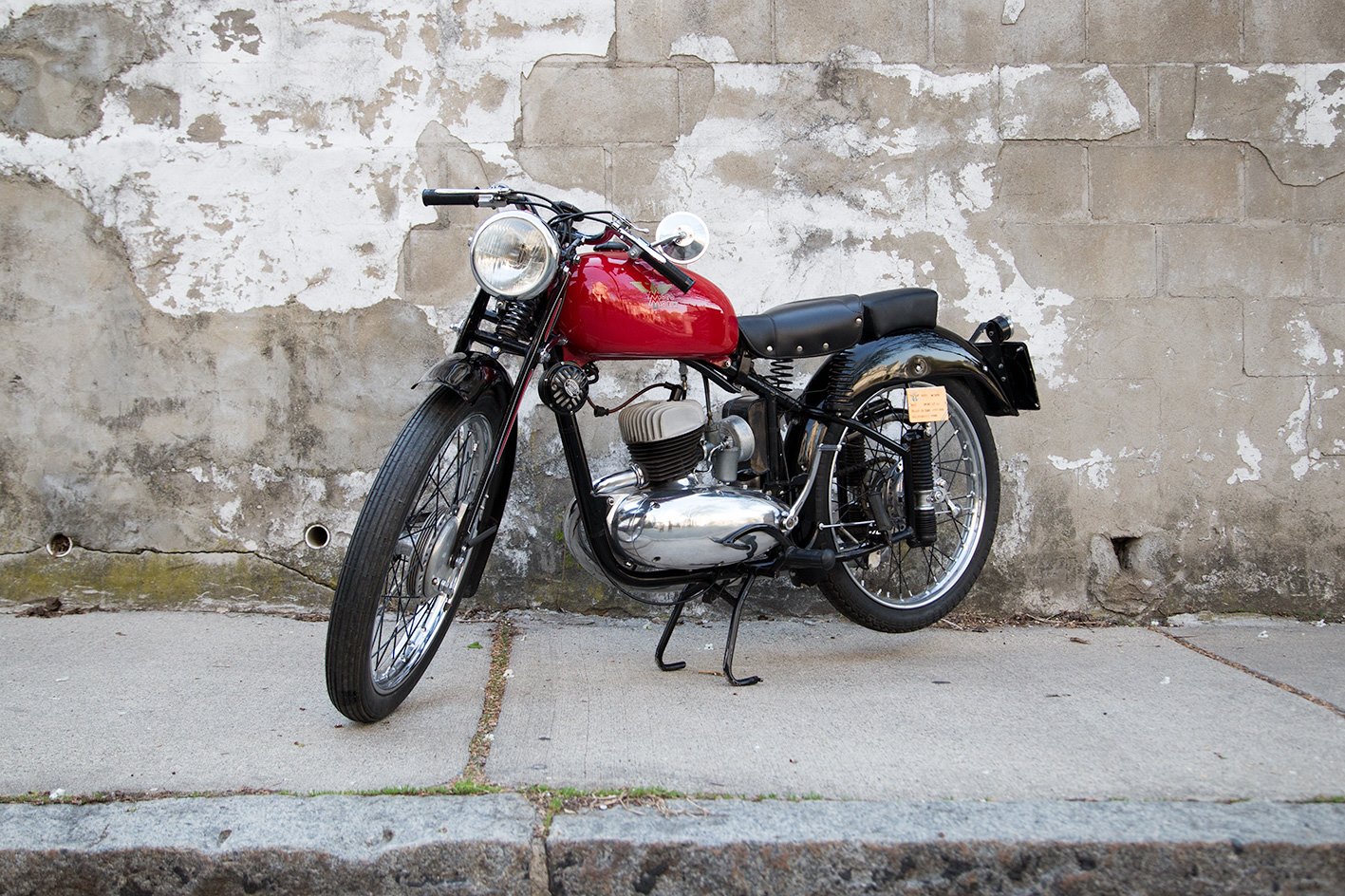 Visit the Madhouse Motors website at madhousemotors.com, follow them on facebook and instagram @madhousemotors.
related:

Um, so the Honda RC-51 is a fun bike… no surprise there eh?
Posted on August 5, 2015 in MotoLadies, Motorcycles by Alicia Mariah Elfving