Saint Motor Company at Gallery 788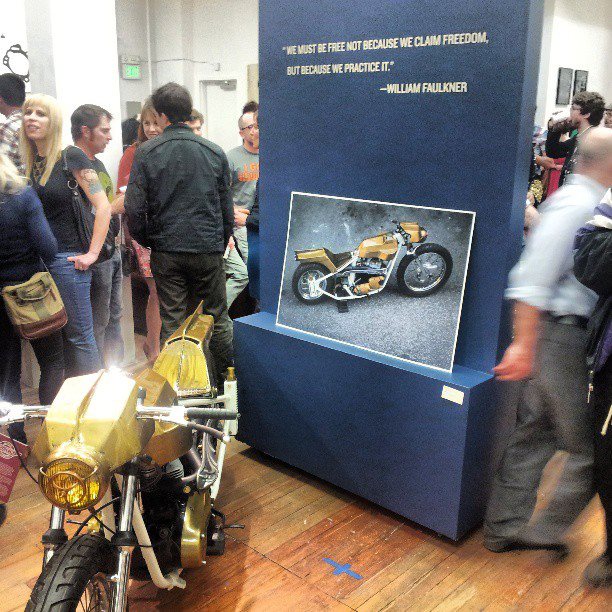 My photography on display alongside the Saint Motor Company motorcycle/work of art "TESLA" opening night at the "2" art show at Gallery 788 in Baltimore, MD.
If you're in the area, I highly suggest you go check out the event. Motorcycles, art, motoladies, PIE… what more could you ask for? More info on the 2 | Motorcycles + Art FB event page.

Video, photo gallery, and party breakdown from the third annual Women's Motorcycle Show is here!
Posted on April 19, 2013 in Blog, Motorcycles by Alicia Mariah Elfving