2017 Honda Rebel Long Beach Release Party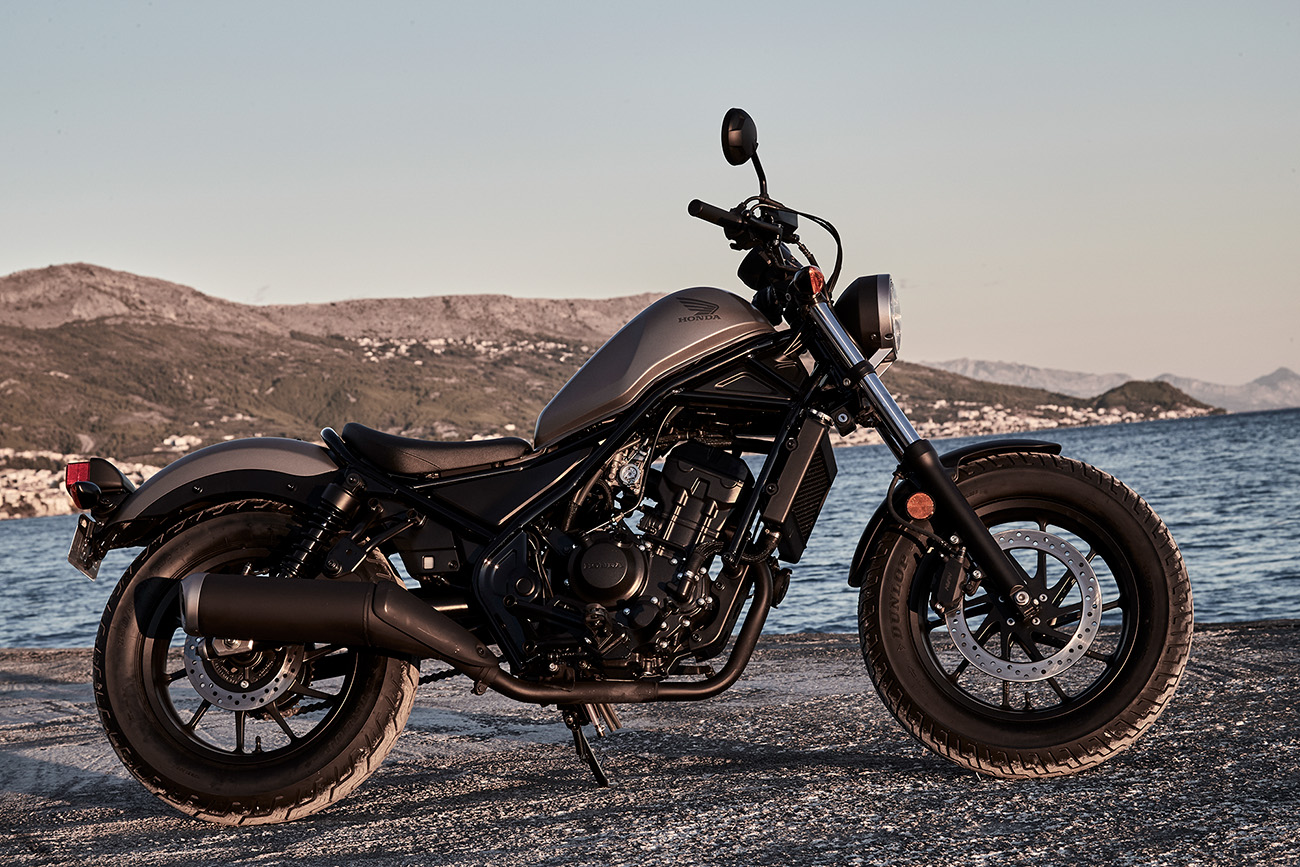 The new 2017 Honda Rebel was released last night at the Federal Bar in Long Beach, CA… accompanied by three very cool custom variations.
For years now the American side of the motorcycle industry has released different bikes in North America than in Europe. Just like any vehicle manufacturer, driver needs vary dependent upon the country in which they're being sold. This is no different than with motorcycles; however to the dismay of many motorcyclists in the USA, we're often left without such a wide range to choose from. It seems these days that "middle weight" bikes are no longer 500 or 600cc, but an average of 800cc or so. For many people, newer riders as well as petite ladies for example, these large engines could be just too cumbersome for the riders purpose. Whether it's an excess of necessary power or the actual size and weight of the bike itself, many people are looking for more manageable motorcycles, less expensive and with a smaller engine displacement.
That's where the new wave of little bikes is coming from. The long established Ninja 250 and similar bikes existed, sure… but where's the fast, fun, light weight rides that you can feel secure about taking on higher speed freeways or out with a group of buddies on bigger bikes? The 2017 Honda Rebel in 300 and 500cc enters the fold among similar Ducati Scrambler Sixty2 (400cc), KTM Duke and RC 390, and others.
The new Honda Rebel seems to fall in a pretty cool no man's land between cruiser and sport bike, begging for you to customize the base and make it your own. Honda exemplified this fact my throwing a release party in Long Beach at the Federal Bar Underground last night featuring the stock motorcycles but also three very different custom Rebel builds. They remind me, at least in their neutrality, of earlier UJM bikes that inhabited a more friendly middle ground of motorcycling for folks who maybe didn't identify with chaps nor "crotch rockets".
This BMX inspired 300cc Thumper made me ridiculously happy for a reason that I still just can't put my finger on. These days there are too many motorcycles that look the same… something different, even if it wouldn't be what I built, is great to see. I would roll these bars back a little bit and ride the hell out of this little thing.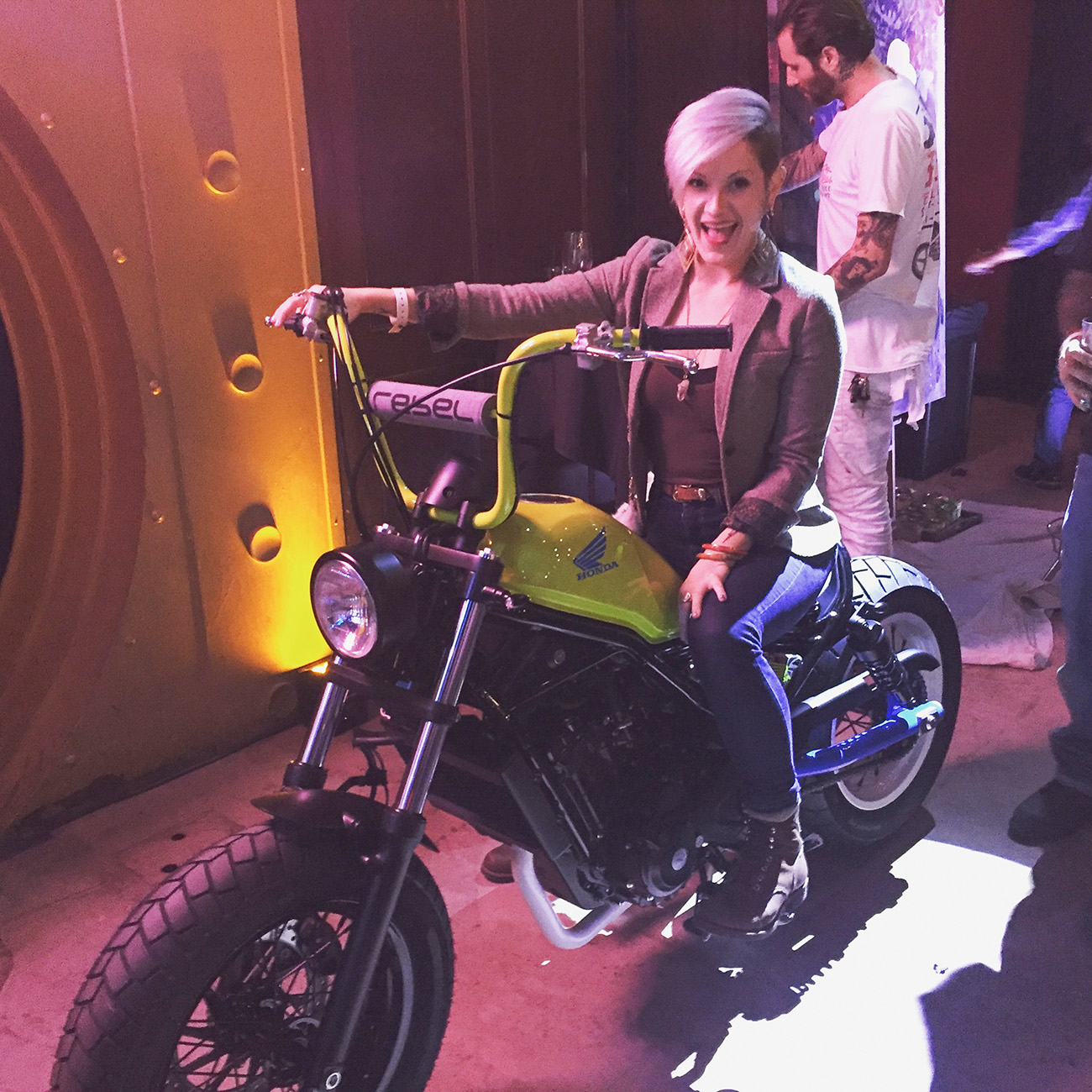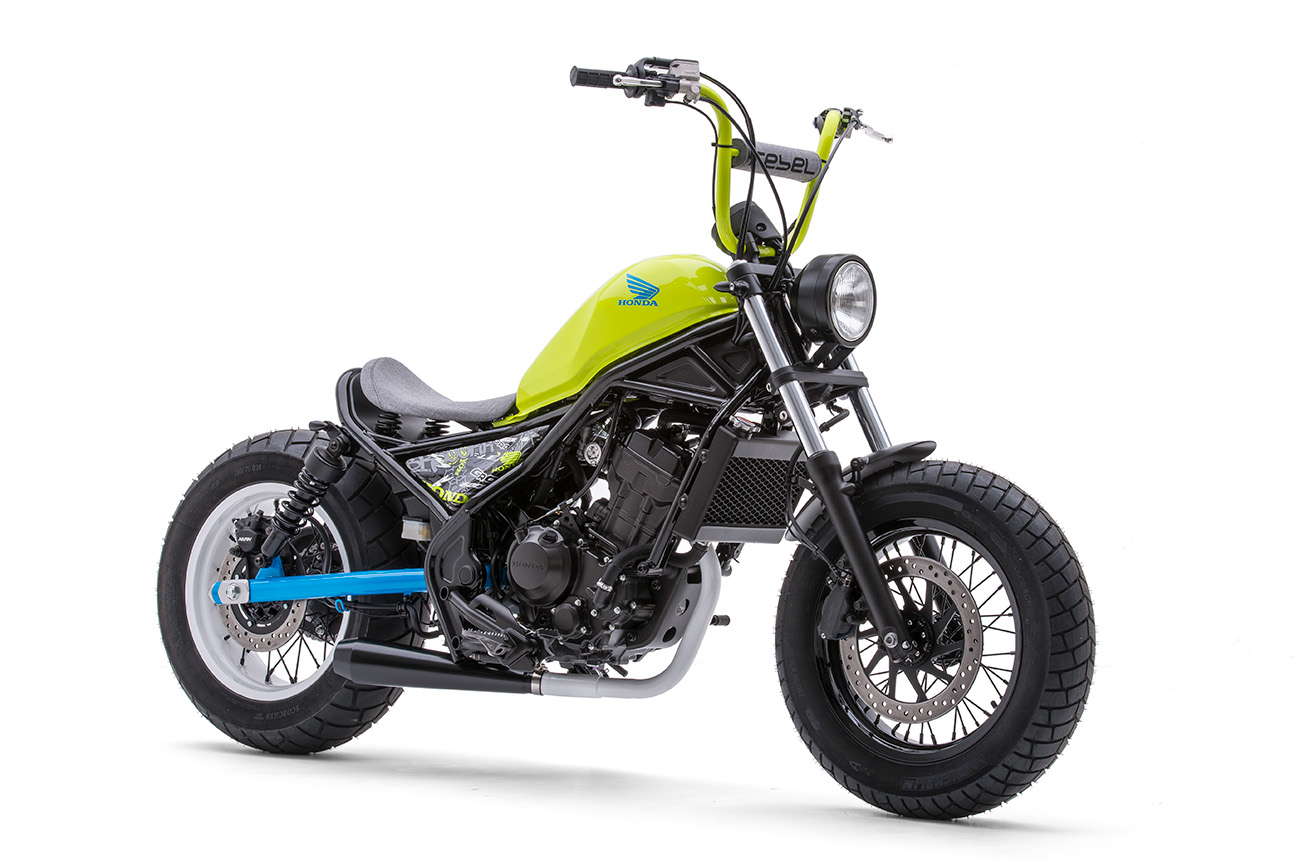 Or do you prefer low slung clip-on bars and an abstract paintjob? They look good with that treatment, too.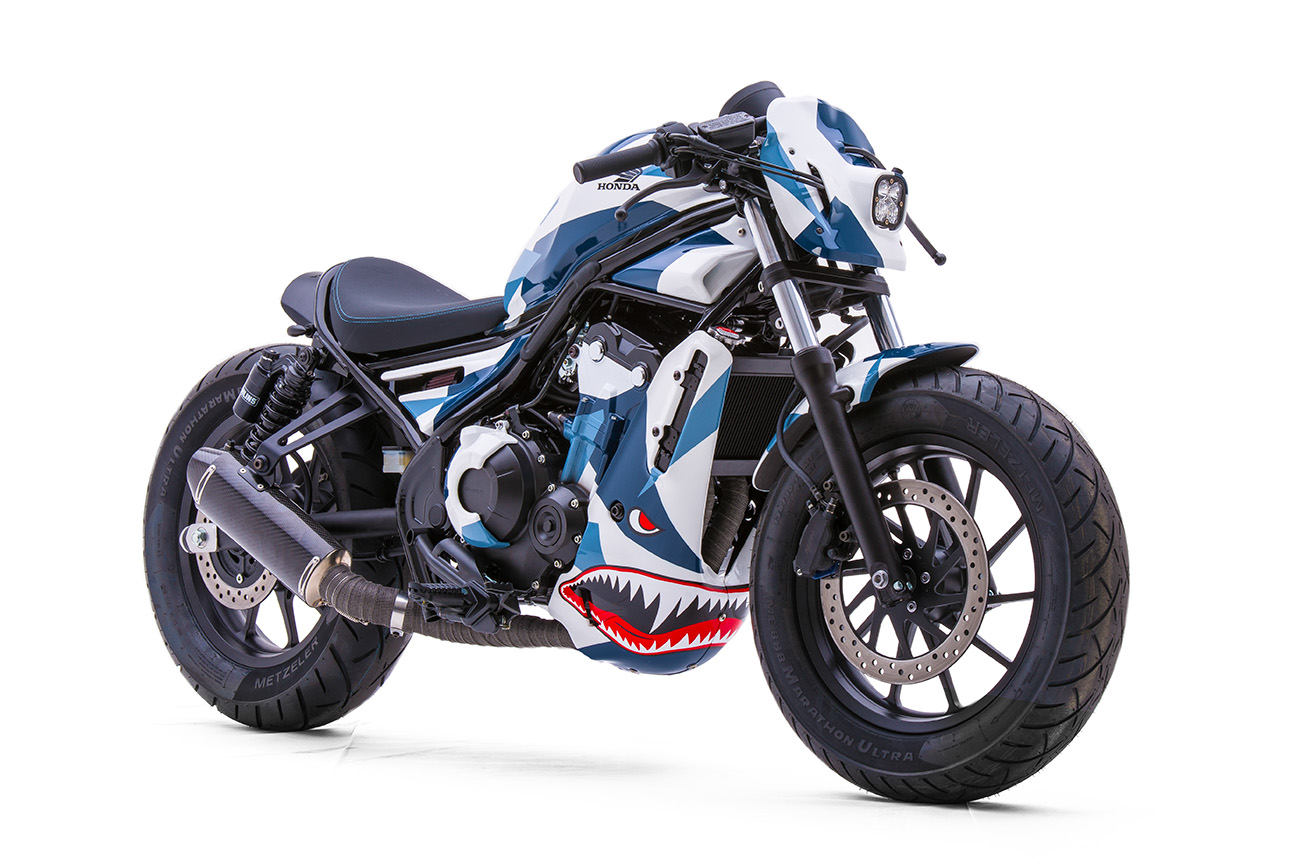 It was hard for me to decide if I liked the BMX Rebel, or the 70s throwback paintjob sparkle-motion version with exhaust by Lossa Engineering.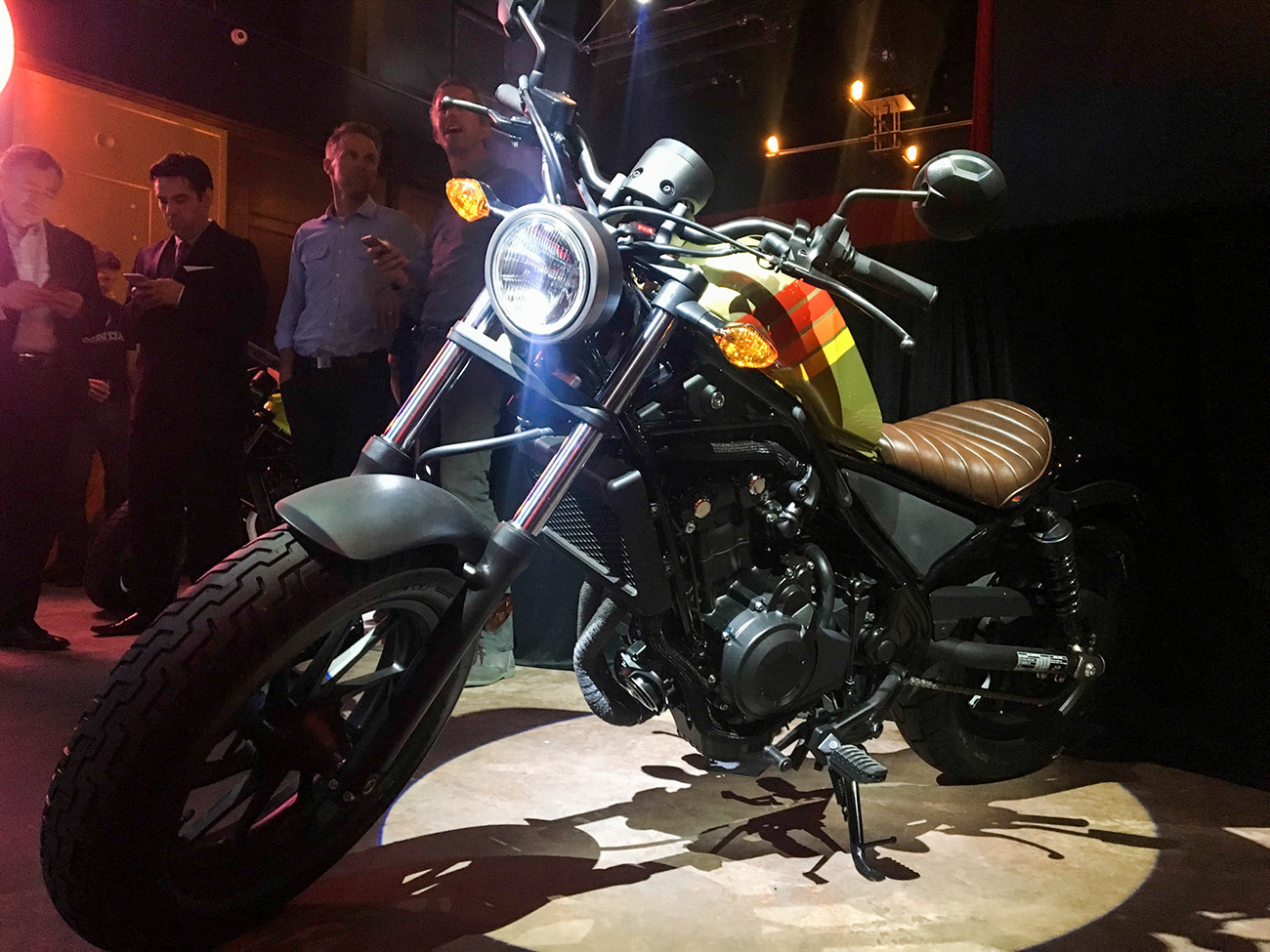 Alright, brass tacks.
Tentative Price: Rebel 300 $4,399 / Rebel 500 $5,999 with the MSRP Announcement in December 2016.
Weight: 500ABS- 414lbs, 500- 408lbs, 300ABS- 370lbs, 300- 364lbs.

Rebel 500 is powered by a 471cc, eight-valve, liquid-cooled parallel twin with strong bottom-end torque and a smooth, linear power delivery.

Rebel 500 cylinder head uses roller rocker arms; shim-type valve adjustment allows them to be light, for lower valve-spring load and reduced friction.

Rebel 500 has a silent (SV Chain) cam chain, with the surface of its pins treated with Vanadium to reduce friction through its increased protection against dust. Inlet-valve diameter is 26.0mm with exhaust-valve diameter of 21.5mm.

Rebel 500 has reduced friction through the addition of striations on the piston skirt (a finish that increases surface area, introducing gaps in which oil can flow for better lubrication). An AB 1 salt bath process, used after isonite nitriding, forms a protective oxidization membrane.

Rebel 500 crankshaft pins are phased at 180°, and a primary couple-balancer sits behind the cylinders, close to the bike's center of gravity. The primary and balancer gears use scissor gears, reducing noise. The crank counterweight is specifically shaped for couple-balance and its light weight allows the engine to spin freely, with reduced inertia.

Rebel 500 crankcases use centrifugally cast thin-walled sleeves. Their internal design reduces the "pumping" losses that can occur with a 180° phased firing order. A deep oil sump holds 3.2 liters.

Rebel 300 is powered by a peppy 286cc single cylinder engine.

Six-speed gearbox is designed to offer effortless changes.

Blacked-out mechanical components for a tough, minimalist look.

Specially designed muffler looks good and emits a pulsating exhaust note.

Dunlop tires (size 130/90-16 front, 150/80-16 rear) are mounted to 16 inch cast-aluminum wheels.

Both the Rebel 500 and Rebel 300 are available in standard and ABS versions.

The 41mm fork stanchions are set wide at 230mm apart for handling rigidity, comfort and style, and the lower legs are blacked-out.

Fork angle is 30°, wheelbase is 58.7 in. wheelbase and seat height is 27.2 in., resulting in balanced, neutral steering.

Meets current EPA and CARB standards
California version differs slightly due to emissions equipment
I hope to soon put these little guys to the test on some California roadways and will then report back. As far as sitting on them and feeling the position, they're pretty comfortable, and super lightweight. I'm a fan of customizing everything too, and these appear to be a perfect base. Especially because of their low cost. I guess we'll see what kind of stuff people come up with after April 2017 when they're available!
related: 

Women's Motorcycle Show photo booth gallery from Julio Bustamante is here!
Posted on November 18, 2016 in Blog, Events, Motorcycles by Alicia Mariah Elfving
3 Comments

for "2017 Honda Rebel Long Beach Release Party"